This is the second part in a special report by the Herald & Review looking at Decatur's demolition list. Read the first part here. 
---
DECATUR — Nearly a quarter of the roughly 200 dilapidated homes on the city of Decatur's demolition list belong to out-of-state owners, records show. City officials have sought for years to hold accountable some who own multiple neglected properties, bought as real estate investments that didn't pan out.
"These out-of-state owners make the city's efforts such an uphill battle and they've been doing this for years," Mayor Julie Moore Wolfe said. "They have no connection to Decatur and them not caring about their properties undermines the work our community does and is so passionate about."
The Herald & Review analyzed data provided by the city through the Freedom of Information Act. Records show that 34 properties on the list are tied to a total of six addresses in Florida, Washington state and Georgia. One man owns 15 on the list, seven of them on the same inner-city block. Nine of the properties are tied to two individual residences in Florida, though they're listed with different owners, according to Macon County property records.
City attorneys say that some have never physically visited the properties they own, which are often bought at public sales after previous owners didn't pay property taxes. Repeated attempts to serve several with court papers have been unsuccessful. In the meantime, neighbors are left to live among the decaying houses, some of which have been on the demo list for years. They hurt property values, attract wildlife and may become a home for squatters or illegal activity.
Catee Johnson spends most mornings sipping coffee on the front porch of her home on East North Street, where her family has lived for eight years. Two towering houses that only feral cats call home block her view of the sunrise. They have been boarded up for as long as she can remember.
"My children have to line up at the bus stop in front of these houses," Johnson said, pointing to a corner house across the street that has deteriorated to the point that its walls lean toward the neighboring vacant house. "The kids sometimes ask about the homes, and I have to tell them to stay away because they are dangerous."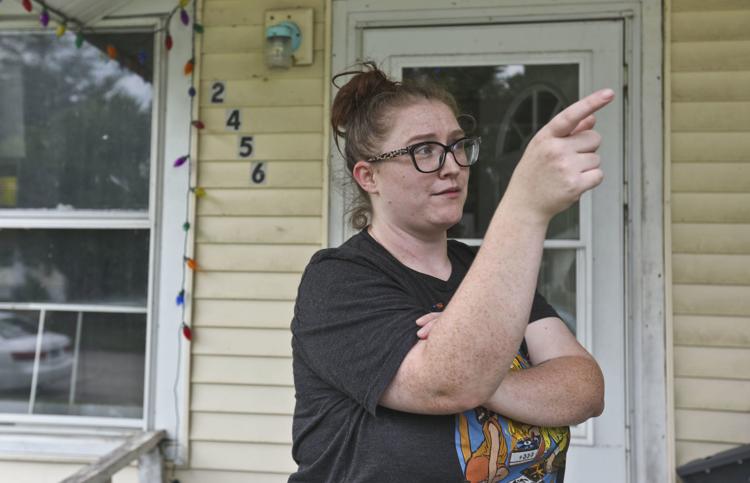 The houses have different addresses but share the same city lot, records show. Owners Justin and Mehgan Stensby live in Washington, and Macon County records show they own four other properties, three of which are on the demolition list. Contacted by the Herald & Review last week, Justin Stensby said their intention had been to renovate and rent out the properties after buying them in a tax sale. He blamed repeated issues with the city of Decatur's code enforcement for discouraging him from putting effort into fixing up the homes.
Stensby said he hired someone in Decatur to maintain the lawn, but the work was not completed in a manner that complied with city ordinances, which require grass to be shorter than 10 inches. The city mowed the lawn, and he was fined. He has also been cited for other property maintenance code violations.
Stensby said he owns multiple companies in different states, and his properties in Decatur are not a priority.
"They become even less of a priority when I get pushback from the city in the form of all of these fines," Stensby said, saying he had paid the city hundreds of dollars.
Stensby has been served several times to appear in court and said that he is working on getting an attorney to represent him in his absence.
Decaying properties such as those owned by the Stensbys have plagued Decatur for years. Because there hasn't been funding to tear them down, some have sat on the demolition list since as long ago as 2012, records show. City leaders this year have accelerated their pace, adding more properties to the list and tearing down more because of a state grant and a donation from the Howard G. Buffett Foundation. Razing problem homes is also a key component of the neighborhood revitalization initiative that city officials launched in 2017.
City leaders stress that not all out-of-state property owners are neglectful, and some are excellent landlords. However, those who have essentially walked away from multiple properties present a special challenge because they can be difficult to track and serve.
Assistant Corporation Counsel Amy Waks said she does not give up tracking down an owner until they are under a court order. "If the owners fail to comply with a court order, then the city can pursue issuing a warrant for their arrest," Waks said.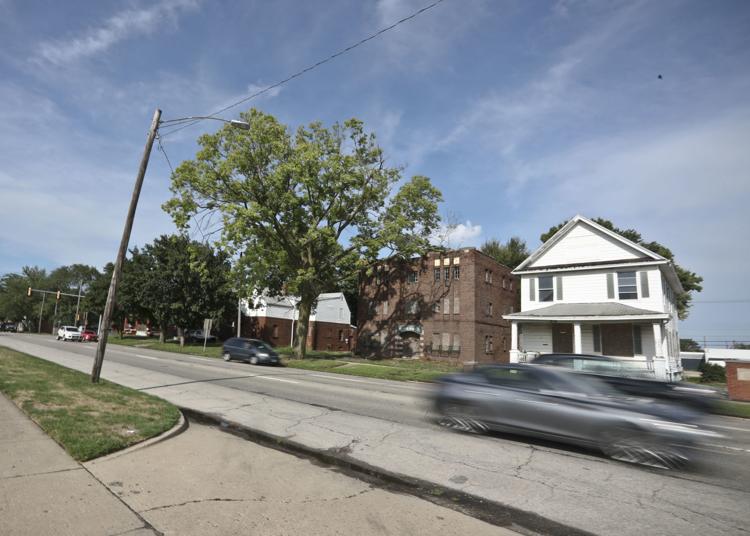 50 properties, one owner
Fifteen properties added to the list this year belong to Daniel Van Gasken, who lives in Washington. Six have addresses in the 400 block of West King Street, and one home is on the same block but listed with a North College Street address.
Macon County records show that Van Gasken owns a total of 47 properties in Decatur. He told the Herald & Review in 2009 that he bought 50 properties as a package deal during a 2006 Macon County tax sale with the intent to renovate and rent them to residents.
The Herald & Review called dozens of phone numbers that appeared to be associated with Van Gasken and left multiple messages with the attorney who represented him in several housing cases. All attempts to reach him for comment were unsuccessful.
City lawyers say they have attempted to serve Van Gasken with court papers many times for property maintenance violations and for active demolition cases. Waks said it has been difficult to track him down because the address attached to his bills is a P.O. box. One attempt to serve him was successful, but occurred too close to the court date to qualify as a legal summons, she said.
She said his properties have presented recurring issues. "Since I started with the city in 2004, I cannot remember a time when I didn't have a case involving Dan Van Gasken," Waks said.
Van Gasken in 2009 told the Herald & Review that he put about $300,000 into repairs and refurbishments for his Decatur properties. At the time, the city council had targeted one of the homes, 1105 N. Main St., for demolition. Van Gasken objected, saying he had put at least $60,000 into the home after buying it when it was in a "severe state of decay." It had been a housing case since 2001.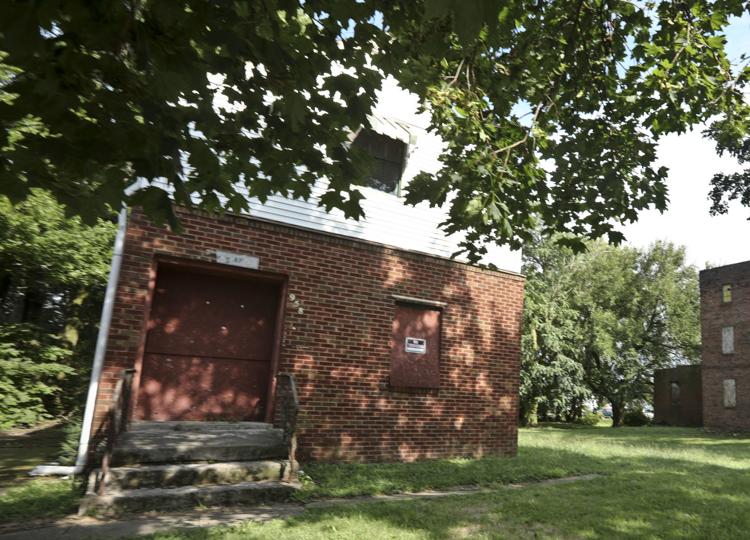 Van Gasken placed the blame for his lack of progress on the city, local law enforcement and residents, ultimately saying that it is difficult to rent properties in Decatur.
"Funds and manpower are a little bit limited," he told the Herald & Review at the time. "The town has some issues. It's very hard to collect rent in this town. As much as 30 percent, 40 percent of rent (has been) been going uncollected, and there's a lot of vacancy. I think what we need here is better law enforcement to protect property owners."
Greg Crowe, assistant city manager at that time, said during the 2009 council meeting the city staff gave Van Gasken every opportunity to rehabilitate the property and every legally obligated warning prior to recommending the property for demolition.
The property at 1105 North Main St. still stands today under his name and appears to be in decent condition with occupancies. Several other properties appear to be occupied, and more than half don't have any open cases with the city, according to the Decatur code violation database.
At least two have active legal housing cases and one has a weeds case, in addition to the 15 on the demolition list.
The P.O. box listed for Van Gasken in Macon County property records is connected with a string of LLCs and payday loan companies across the country. Among the lenders he owns are Washington Cash Advance, DAVAN1 and VV Development. He also owned Zippy Cash, LLC, which in 2007 was one of two companies, the other being Advance Til Payday LLC owned by Loren Gill, targeted in a $1 million lawsuit after they violated Washington state spending limits more than 400 times, according to the Seattle Times.
The companies were fined $1.2 million in penalties for exceeding the state's $700 maximum limit for high-interest loans to a single person. Van Gasken was fined $471,600 for allowing people to take out multiple loans from different branches of the company in the same day, Washington state records show. Part of the penalties included investigative costs for the companies.
Investments gone wrong
Many of the homes bought by out-of-state owners were intended as real estate investments. By the time the owners purchased them at tax sales, their conditions had already deteriorated in some cases.
Macon County Treasurer Ed Yoder said an identifying pin number for the property and the price is the only immediately available information to owners participating in real estate tax sales. The owners have the opportunity to further research the properties on the Macon County website using the property's designated pin.
"These people are professionals so they know what they are doing," Yoder said. "They are buying houses that are already in not great shape, but they plan to invest so they can make more money."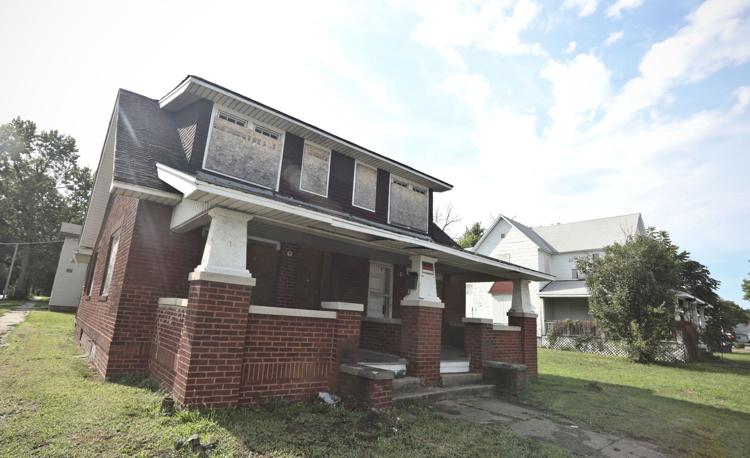 "Unfortunately, this is really the crux of the problem in Decatur, the properties have become a liability," Robinson said. "The taxpayers have paid to demolish the structures."
The problem isn't unique to Decatur. Chicago attorney Rodney Slutzky, with more than 30 years of experience in real estate tax collection, said owners of investment properties purchased this way often don't realize what they are buying.
"Many times these owners don't inspect the properties prior to purchasing so they have no idea what they are getting themselves into," Slutzky said. "They are buying a portfolio of tax records thinking they will turn it into a profit. They only see what is on paper, like the market value."
Van Gasken previously told the Herald & Review the Decatur market was promising. "On paper, compared to other markets, it looks good," he said.
Marshall Gilbert, president of the Decatur Landlords Association, said some out-of-state and out-of-town owners take good care of their property and tenants. Those who do not, however, are a point of concern for local landlords. In addition to the group of properties belonging to the same handful of owners, records show 19 out-of-state owners with just one property each on the list, with locations ranging from New York to California.
"The out-of-state owners tend to give local landlords a bad reputation because they purchase several properties at a time without really knowing what they're getting," Gilbert said. "They wind up having to invest way more than they expected and then abandon their properties."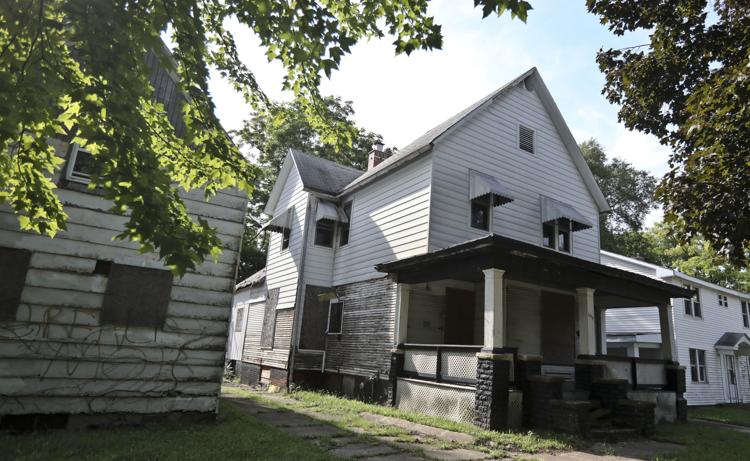 Jennifer Nestor lives in Stone Mountain, Georgia, and owns three properties in Decatur that she said were purchased online during a tax sale. She did not see the houses in person prior to purchasing them and said she had intended to renovate and rent them. Similar to Stensby, Nestor cited the city's fines as a reason why she has not made more progress.
"I've paid the city almost $20,000 in fines," Nestor said. "This is ridiculous."
She said she attempted to make some improvements, but used unlicensed contractors who never completed a roofing job on one of the properties.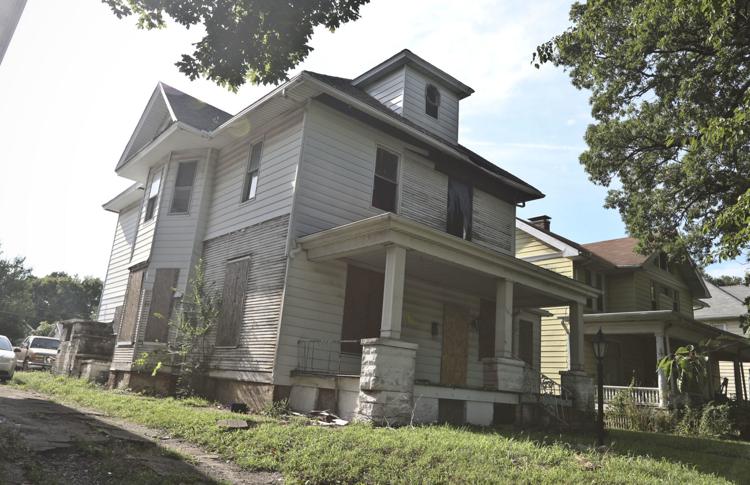 Nestor said she has not visited her properties since September and is trying to find someone in town to help her fix them up.
The legal process attached to Decatur property maintenance and demolition cases is complex, especially when it comes to out-of-state owners.
Even when the city attorneys manage to find an address, troubles with certified service also come into play if a postal service person does not require the defendant, whose name is specified on the service forms, to sign the papers.
Robinson said there are legal remedies the city can pursue, but they take time.
City Manager Scot Wrighton said the legal processes leading up to and following demo cases are lengthy and that is one reason why it is difficult for the city to pursue neglectful out-of-state owners.
"We can't do anything with that property even after the houses are torn down," Wrighton said. "They are still not owned by the city."
Other owners
Five of the properties are registered to a group that includes more than 10 different names, but all of the properties are linked to the same apartment address in Sunrise, Florida. Waks said the city has never been able to successfully serve those owners, and the Herald & Review was unable to reach any of them for comment.
"I had the sheriff go out there when we finally found them, but they could not complete the service because they were within a gated community," Waks said.
Another group of owners owns four properties, all connected to the same apartment in Fort Lauderdale, Florida. The city has also had trouble serving those property owners for maintenance and demolition cases, Waks said.
Slutzky said often times people will combine tax buying efforts into LLCs or corporations because it protects them from liabilities. That could explain why the properties would be tied to the same address. "They insulate themselves as protection from creditors," Slutzky said.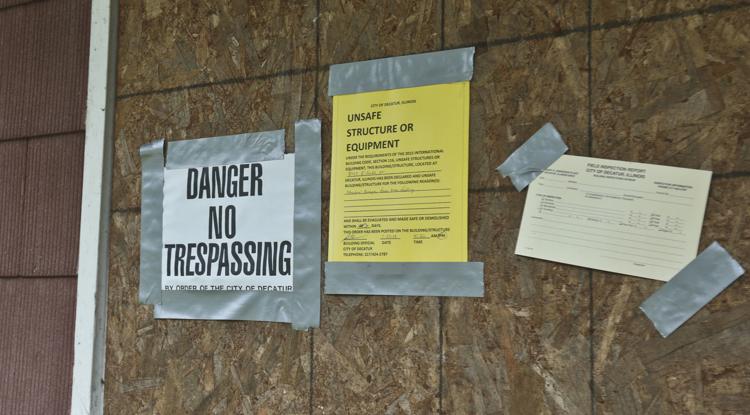 Another Georgia couple owns two properties on the list; attempts to reach them were also unsuccessful.
Moore Wolfe said the issues caused by out-of-state owners only magnify what city leaders are up against. As they seek to revitalize the city's core, officials already have to deal with issues such as population loss, declining property values, aging infrastructure and rising pension costs that put more stress on the city's budget.
People who have taken advantage of what seemed to be a prime real estate situation, only to abandon their commitments, must be held accountable, the mayor said.
"Decatur is the victim of shady property owners," she said, "but just because they are out of town does not mean they can get away with hurting this community."
Gallery: The Staley Pump House through the years 
Pump house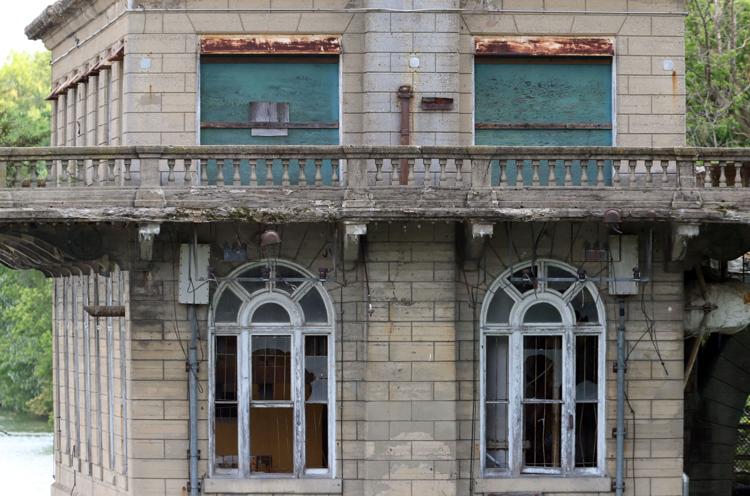 Pump House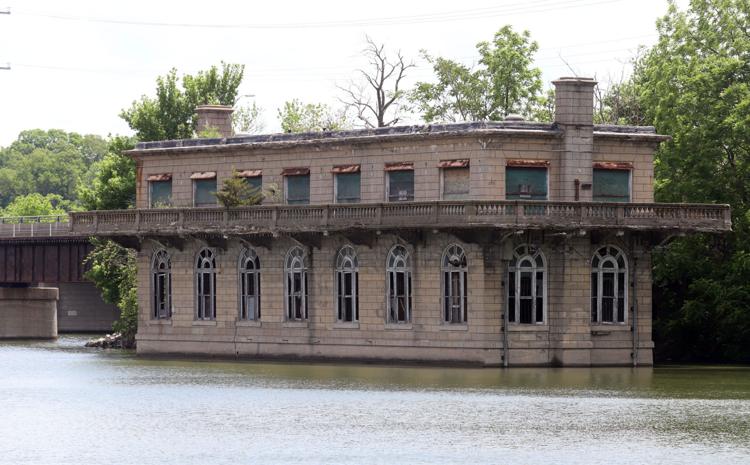 SECONDARY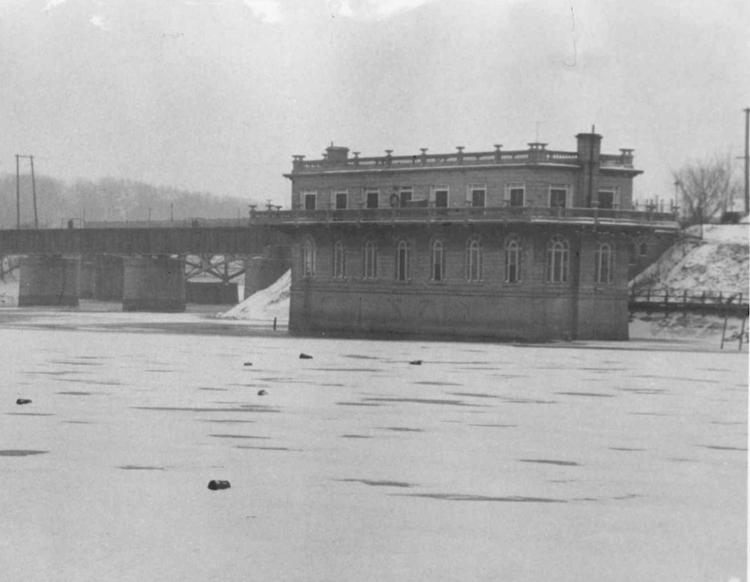 SECONDARY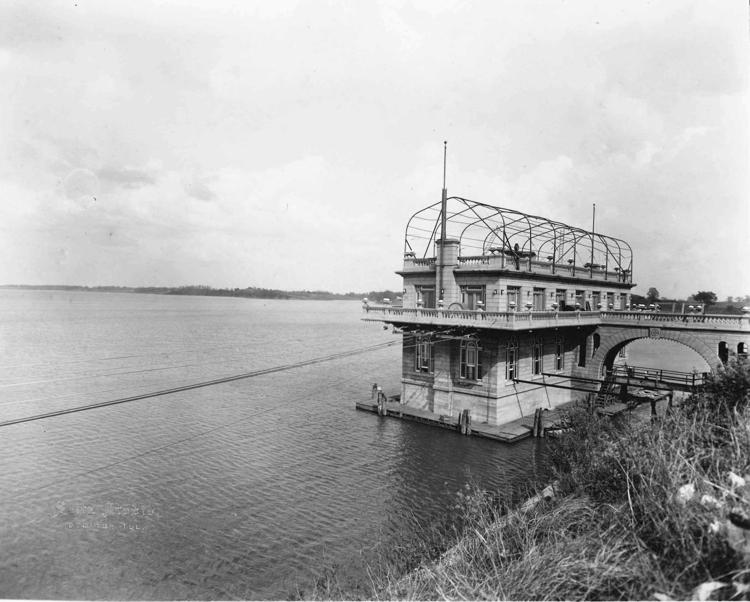 Staley Club House 1922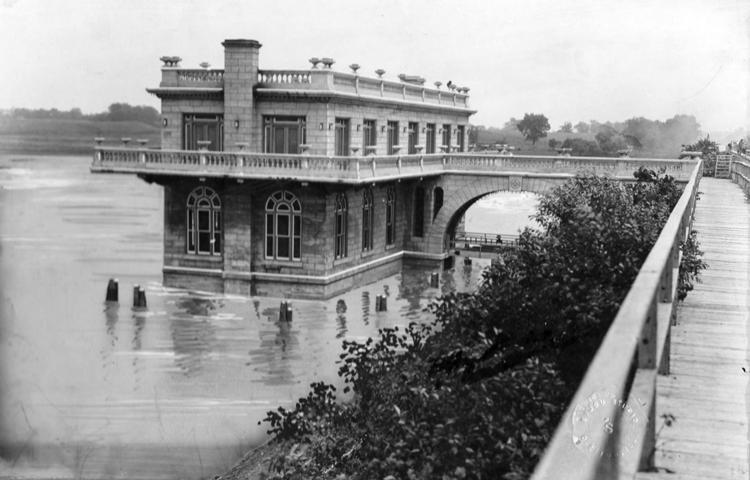 Staley Club House 1930s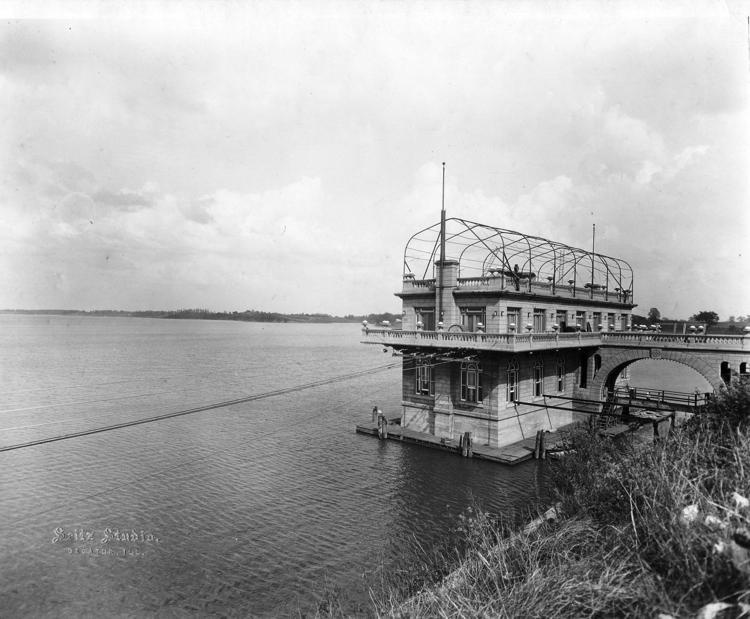 Staley Pump House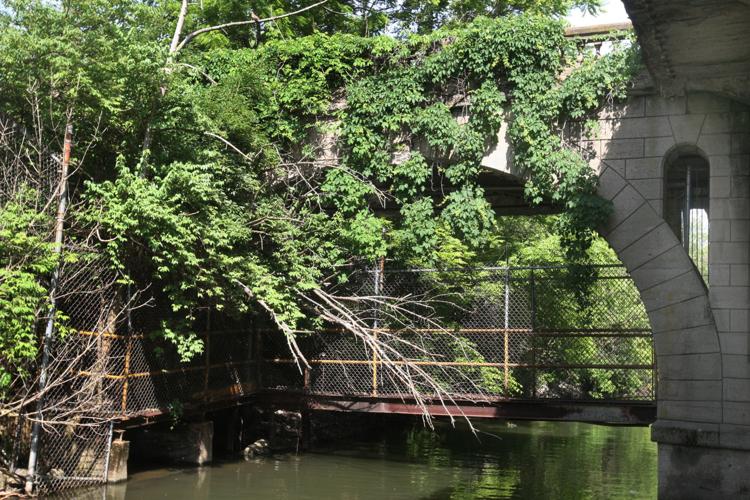 Staley Pump House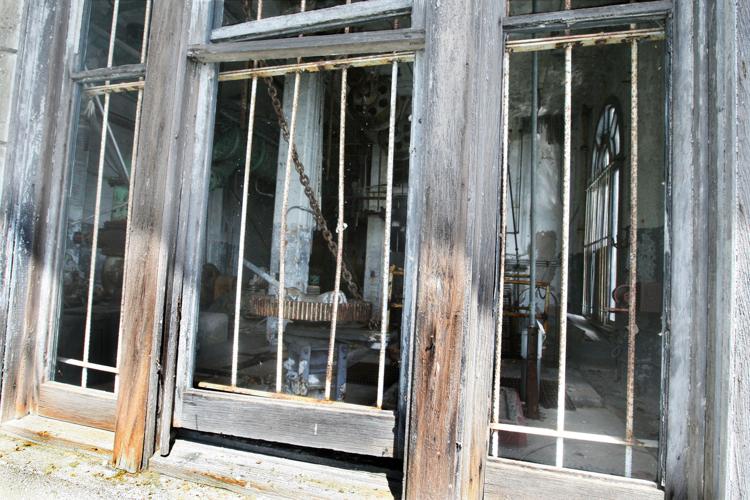 Staley Pump House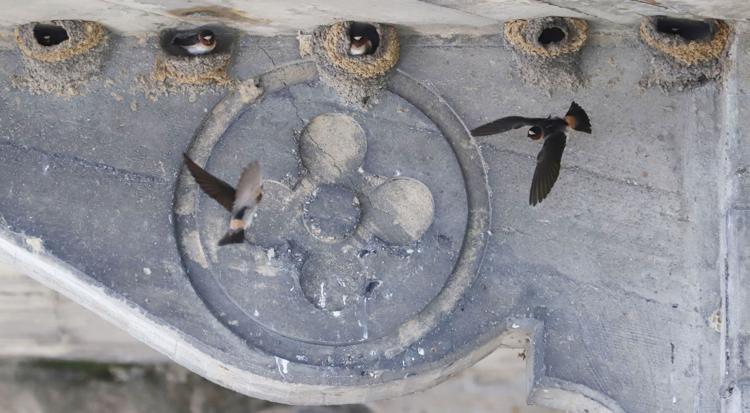 Staley Pump House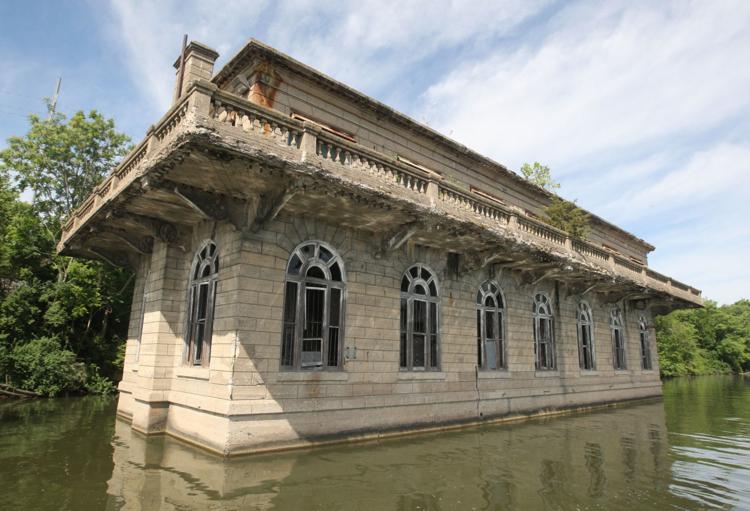 Staley pump house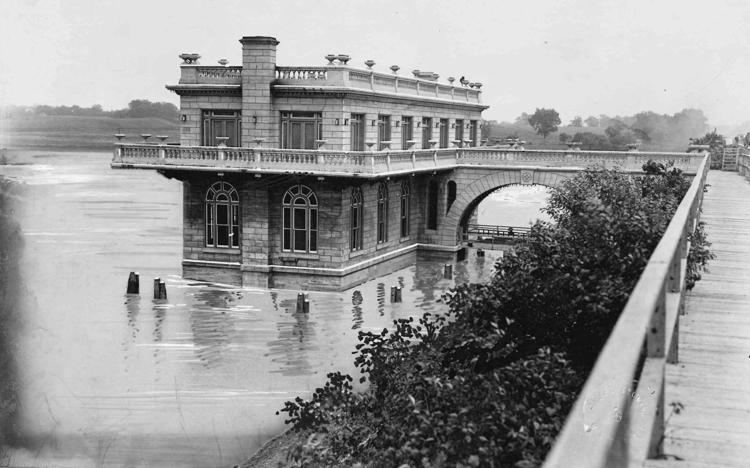 Staley pump house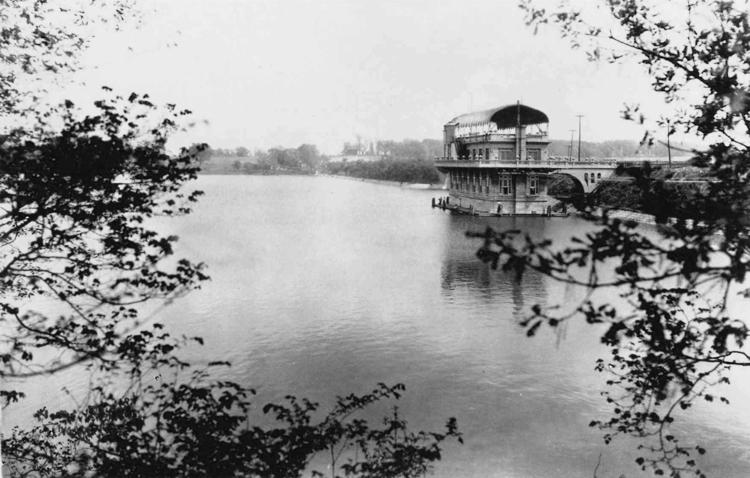 Staley pump house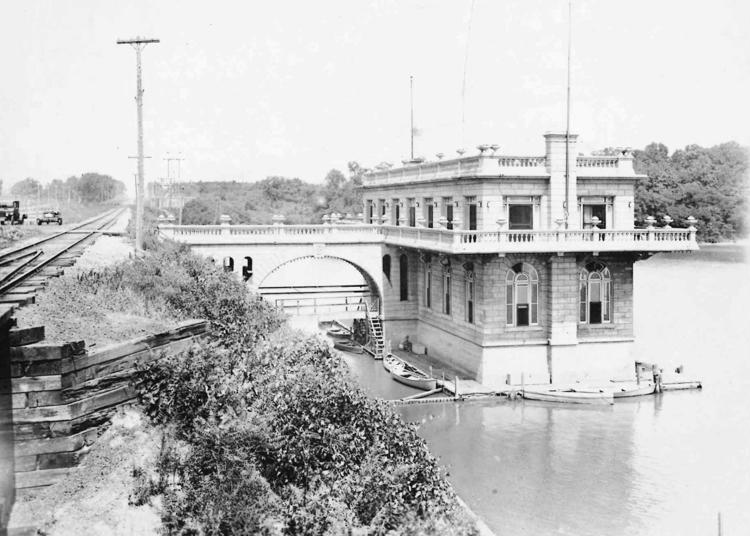 Staley Pump House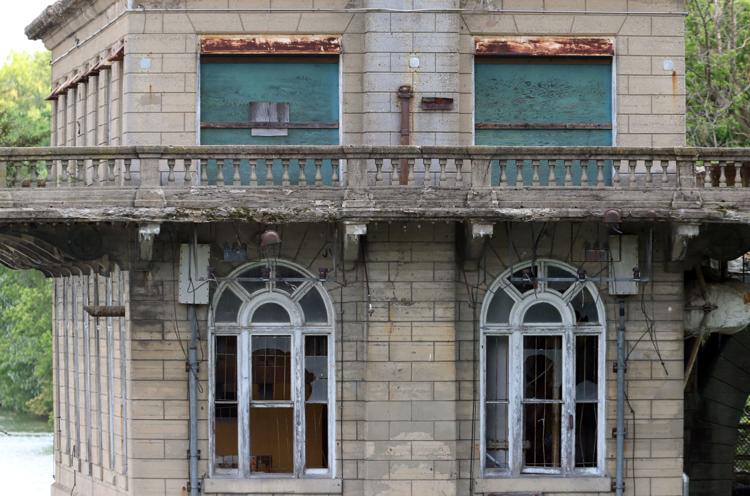 Staley Pump House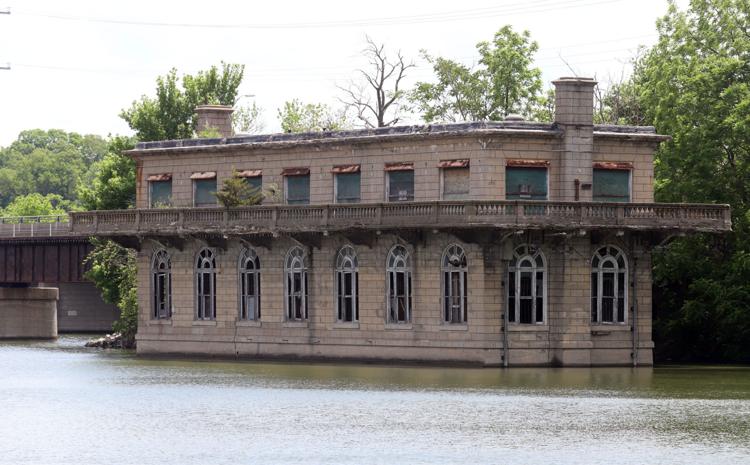 Staley Pump House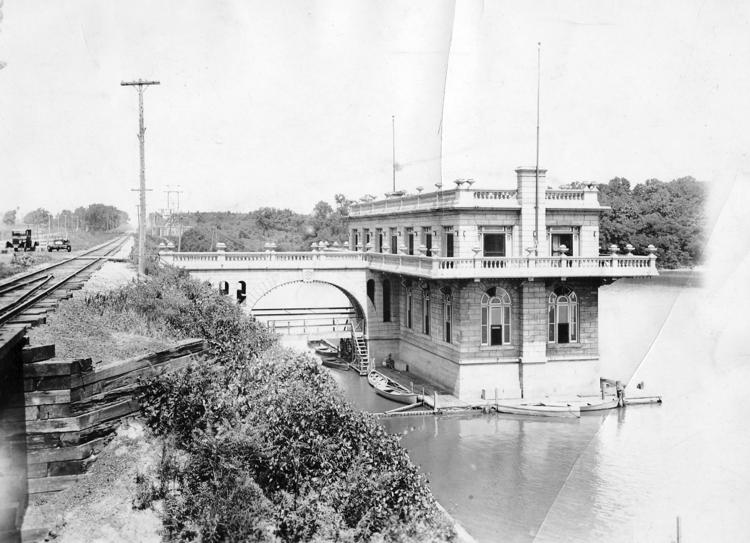 Staley Pump House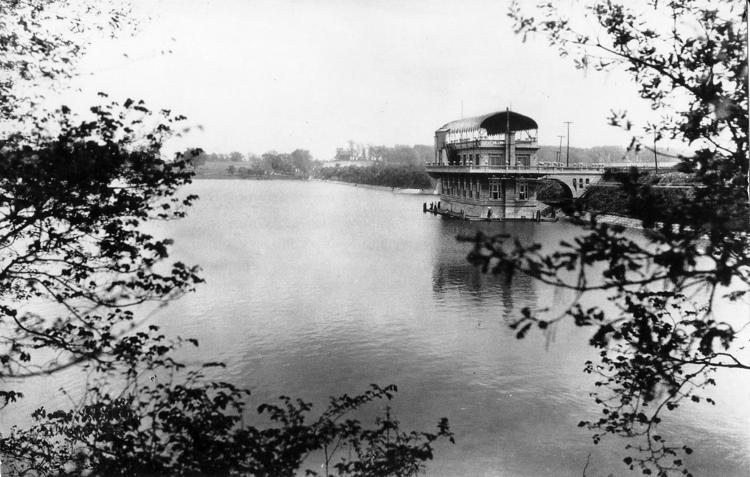 Staley Pump House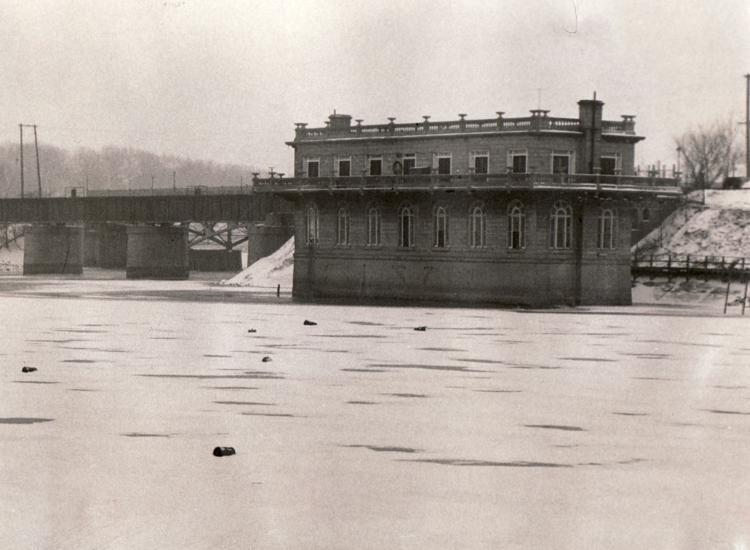 Contact Analisa Trofimuk at (217) 421-7985. Follow her on Twitter: @AnalisaTro
Get Government & Politics updates in your inbox!
Stay up-to-date on the latest in local and national government and political topics with our newsletter.