DECATUR — While the four candidates vying to be elected to the 6th Judicial Circuit of Illinois boast different backgrounds and experiences, each said fairness and dedication to the public should guide voters instead of party loyalty. 
The Decatur Bar Association and Millikin University's history department teamed up Monday to host a two-hour forum, where students and other community members were invited to submit questions and learn more about the candidates before the November election. 
Democratic candidates Ramona Sullivan and Chad Beckett, and Republican judges Randy Rosenbaum and Roger Webber were all present for the panel at Millikin's University Commons. Sullivan and Webber will face off in the election for the seat formerly held by Judge Arnold Blockman, while Beckett and Rosenbaum are candidates for the seat formerly held by Judge Harry Clem.
Webber and Rosenbaum were appointed to the circuit court after Blockman and Clem retired. 
The 6th Judicial Circuit includes Macon, Piatt, Champaign, DeWitt, Douglas and Moultrie counties. The two seats that the four candidates are running for are at-large positions, meaning the candidates must run in all six circuit counties. The judicial terms last for six years. 
"The big picture is I'm running for judge because I believe I could help our community better from that chair," said Sullivan, an attorney based in Urbana. 
Sullivan has worked as a legal aid attorney for over 20 years, featuring a stint with Land of Lincoln Legal Assistance, an organization that provides legal services to low-income individuals in Southern Illinois. She has also worked for the Champaign County Public Defender's Office for over six years, and in private practice in Edgar County. 
Sullivan said she wanted to run to help provide a "balance" to the circuit court, which has primarily male judges. While she complimented the two current judges on the panel and the others in the court, Sullivan said the circuit would benefit from being more diverse.
Beckett agreed that the circuit should be balanced and have more varied perspectives. 
"That's not going to come through waiting for that to happen," he said. "... This is our country. This is our society. We need to be able to look ourselves in the mirror and say 'I did the best I could to help this system.'"
Beckett is president of Beckett Law Office, P.C., which has offices in Urbana, Tuscola and Monticello. He has practiced law for over 20 years, and maintains a focus on civil litigation and transactional matters. Beckett is also a member of the Illinois State Bar Association, Champaign County Bar Association and the East Central Illinois Women Attorneys Association.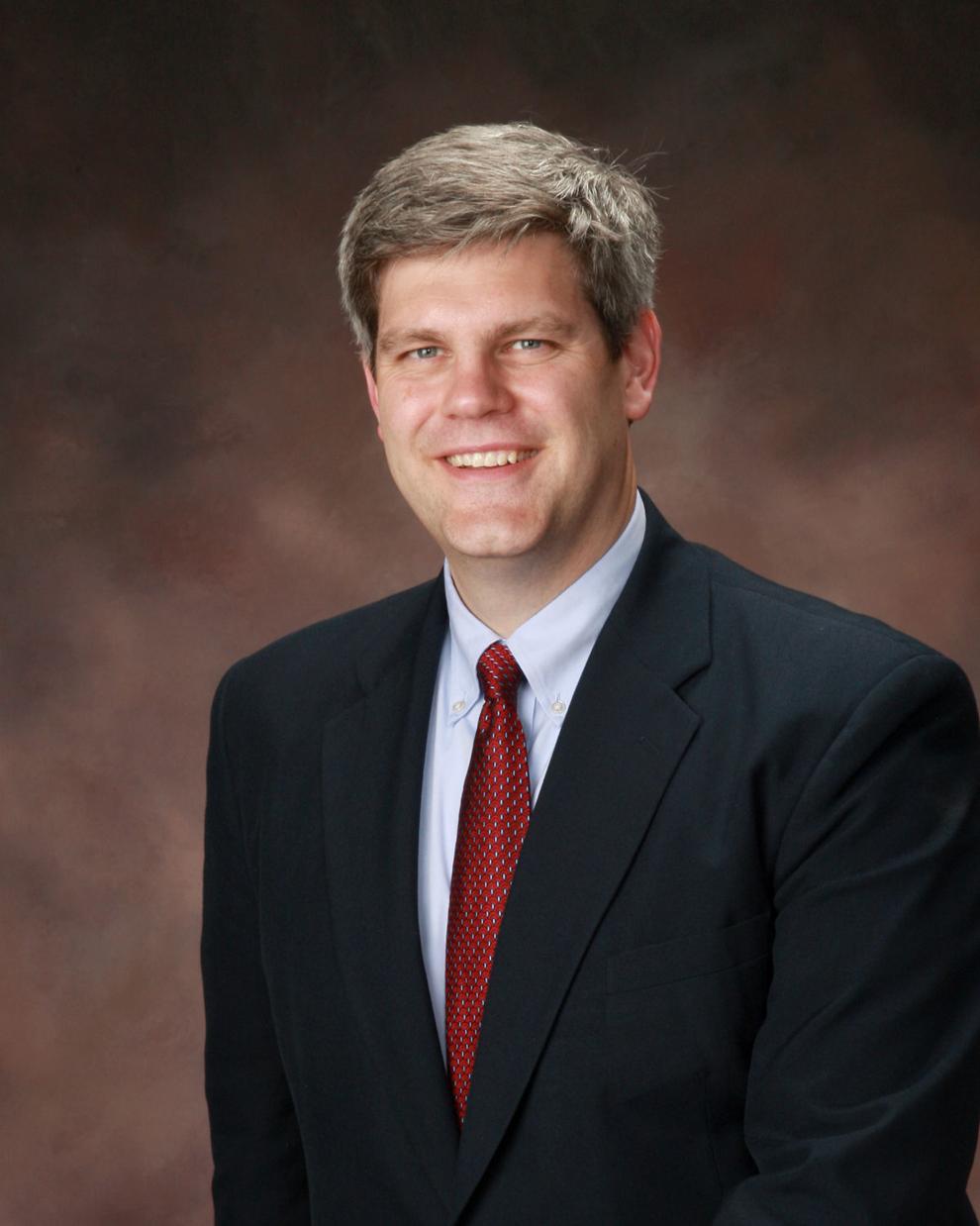 Rosenbaum has served as a 6th Circuit judge since his 2016 appointment, and said his current position should serve as a testament to his qualifications.
He has spent most of his career as a public defender, starting in New York City in 1991. Rosenbaum later returned to Champaign and joined the Champaign County Public Defender's Office, and was appointed as chief public defender in 1998. Rosenbaum serves on the 6thCircuit pro bono committee and has also served as an adjunct trial advocacy professor at the University of Illinois at Champaign-Urbana's College of Law.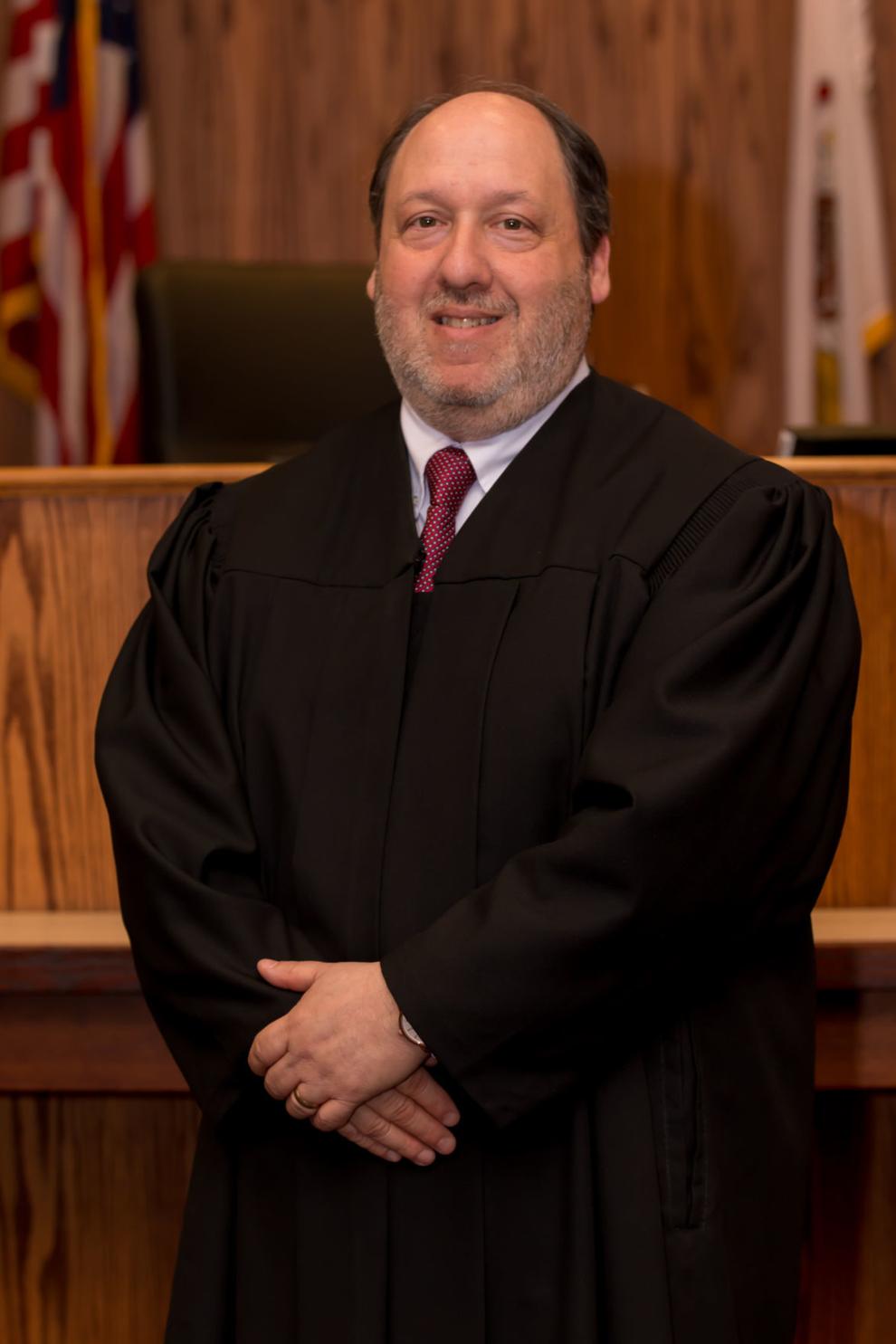 "When I was selected two years ago ... they had the trust in me that I had the qualities to be a good judge, Rosenbaum said. "That I could apply the law, that I had integrity, that I had the right temperament, that I had sensitivity. They put their trust in my and I haven't let them down."
Webber was also appointed to be a 6th Circuit judge in 2016. He was previously appointed by circuit judges to be a traveling associate that served the smaller counties within the circuit. Webber worked his way up to become managing partner and president of the Beckett & Webber law firm, focusing on criminal defense, first amendment and civil litigation and general office practice.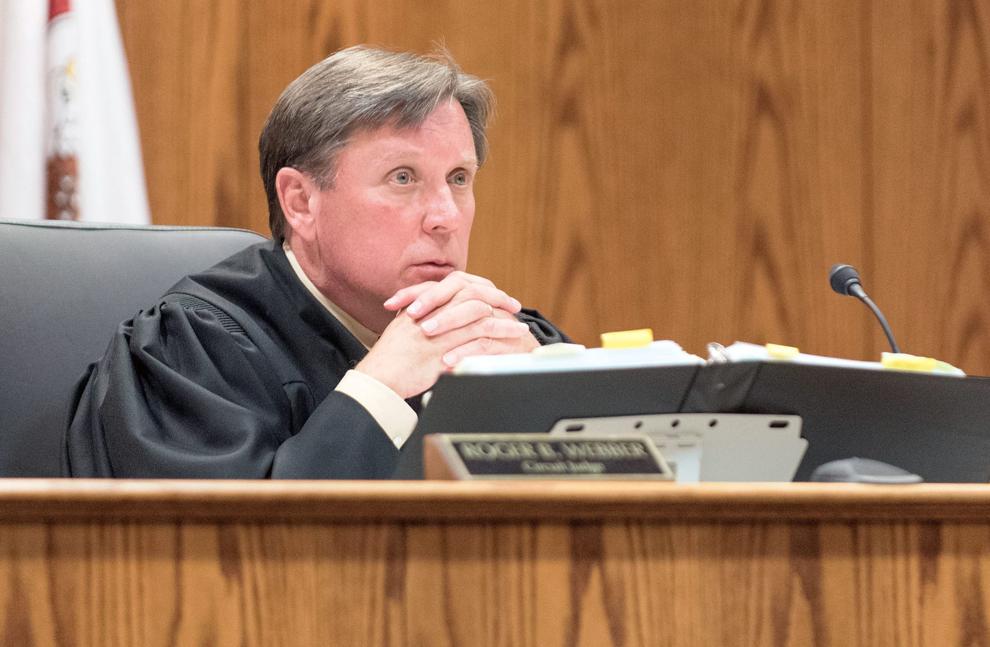 He acknowledged that implicit biases can make or break a judge's decision making if not kept in check, and promised that wouldn't be the case if he were elected. 
Webber said one way that he works to prevent such biases from interfering with his decisions is to create a checklist. "I have done that, and I have been doing that," he said. 
When asked about their vision for the judicial system, Beckett, Rosenbaum and Webber touched upon improving and substance abuse and mental health court program if the funds were available. Sullivan said she hoped judges with more diverse perspectives would be appointed throughout the system. 
All of the candidates found common ground in highlighting the importance of the election, which they acknowledged may not be on the radar of many people heading to the polls in November. Beckett said it's important to put in the right amount research on the candidates in the coming weeks. 
"That's why events like this are wonderful," he said. "... It is crucial that you not only hear what we have to say tonight, but that you go to your friends, to your family and that you encourage publication of what you heard tonight so that people can make an informed decision in this election."
Contact Jaylyn Cook at (217) 421-7980. Follow him on Twitter: @jaylyn_HR