DECATUR — The city council voted Monday to notify four property owners that their land will be annexed, part of an effort to bring about 200 properties outside city limits into municipal boundaries. 
"Some of the territories have several tracts," City Manager Scot Wrighton said. "Some of the properties are annexed because they are a part of a group surrounded by city limits."
City officials have said they're focusing on annexations to bolster the city's population in advance of the 2020 census, which allots federal dollars. Properties are annexed because they either use city water or are smaller than 60 acres and surrounded by city limits. 
Properties the council voted to move forward in the annexation process are 3820 E. Garfield Ave.; 389 W. Grove Road; 5464 N. Oakland Ave.; 4140 E. Hickory St., a territory of several parcels near North Moffet Avenue and West Marietta Street; and several parcels near Boiling Springs Road, Las Vegas Drive, Desert Inn Road and Sands Drive.
The notification is the first step in the annexation process. 
City leaders are looking to stem a possible population loss in the upcoming U.S. Census by bringing more properties into Decatur limits through annexation.
The council also on Monday approved to officially annex seven properties: 1429 W. Ash Ave., 2353 Carriage Lane, 3215 Fite Drive, 3216 Fite Drive, 3424 Greenview Drive, 3548 W. Ravinia Park Road and 3040 N. Westlawn Ave. 
The Herald & Review reported that Kuhle and Mayor Julie Moore Wolfe cited the Howard G. Buffett Foundation's $60 million drug treatment and social services campus when explaining their reasoning for voting against having the businesses. 
The campus north of downtown includes multiple facilities devoted to rehabilitation for those addicted to opioids and other drugs and is being funded by the private foundation of former Macon County Sheriff Howard Buffett, who also has provided $500,000 to the Decatur Police Department to pay for an officer focused on arresting drivers impaired by cannabis. 
You have free articles remaining.
(Buffett​ is a son of investor Warren Buffett, CEO of the holding company Berkshire Hathawa​y. The company's newspaper division since June 2018 has been managed by Lee Enterprises Inc., the parent company of the Herald & Review.)
Kuhle on Sept. 30 compared the amount of money that recreational cannabis taxes could bring to Decatur with an estimated $125 million donated by Buffett's foundation over the years. Recreational marijuana is legal in Illinois starting Wednesday.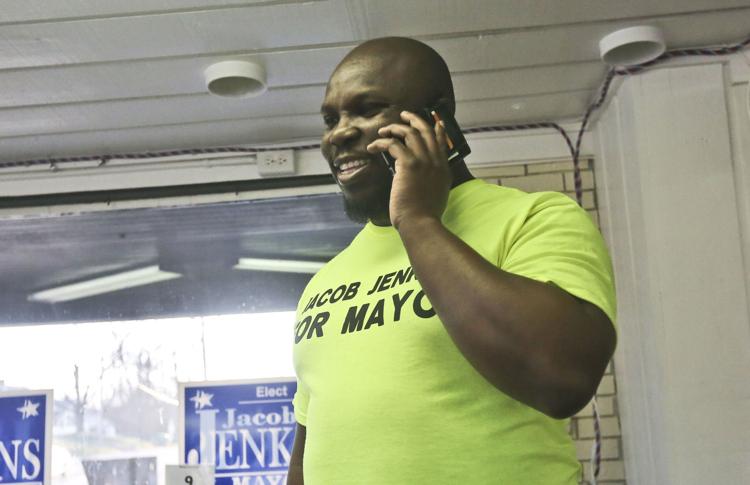 Decatur resident Jacob Jenkins during the public comment portion of Monday's meeting said that "it is clear that our city has developed a dependency on the benevolent, bountiful blessings of a billionaire."
"There will come a time that we will have to stand on our own brilliance and balance a budget," said Jenkins, who ran for mayor in the spring and is chairman of the Greater Decatur Black Chamber of Commerce. 
Kuhle later in the meeting referenced the comments. 
"I just want the foundation to know that what you hear during the citizens remarks is not a representation of the majority of this community," Kuhle said. "(Howard Buffett) had no influence on my cannabis vote. I never even spoke to him before the vote."
In other business, the council on Monday voted to use $874.89 from a state Jobs Now! program grant to cover additional costs to provide right of way for the improvement of Brush College Road over Faries Parkway and Norfolk Southern railroad tracks. The land is 3915 Faries Parkway. The council in August approved spending $120,000 for that land. 
---
You can still get in trouble for some pot use after Jan. 1. Here's what you need to know.
Contact Analisa Trofimuk at (217) 421-7985. Follow her on Twitter: @AnalisaTro