SHELBYVILLE — Gun rights supporters in Shelby County said a resolution affirming the county's support for the Second Amendment didn't go far enough in telling lawmakers they don't support additional firearm restrictions.
The board voted 16-2 Wednesday morning to reaffirm a 15-year-old resolution in support of the Second Amendment rather than adopting a measure to become a "sanctuary county" for gun owners.
"People don't want to lose their guns. They're expensive to own and expensive to maintain, and owners are concerned about keeping them," said Shelbyville gun dealer Jason Shanholtzer. "I was hoping that this would send a message to the higher-ups that people want their guns."
Local National Rifle Association and Friends of the NRA members had asked the county to consider a sanctuary county resolution like one passed by more than a dozen Illinois counties, including Effingham and Christian. Those measures indicate the county might not enforce gun control measures passed by state lawmakers that the county deems as interference with the Second Amendment.
The alternative, to simply reaffirm a resolution already on the books, arose after Shelby County's law enforcement and legislative committees discussed the idea at a joint meeting in May.
Board member Rob Amling said retired Judge Michael Kiley came to the meeting with concerns.
"He said each of us had taken an oath to support both the U.S. Constitution and the state of Illinois Constitution," Amling said. "We can support the Second Amendment, but the county has no legal authority to say its rule trumps state or federal law."
Kiley did not attend the meeting and was not available for comment Wednesday.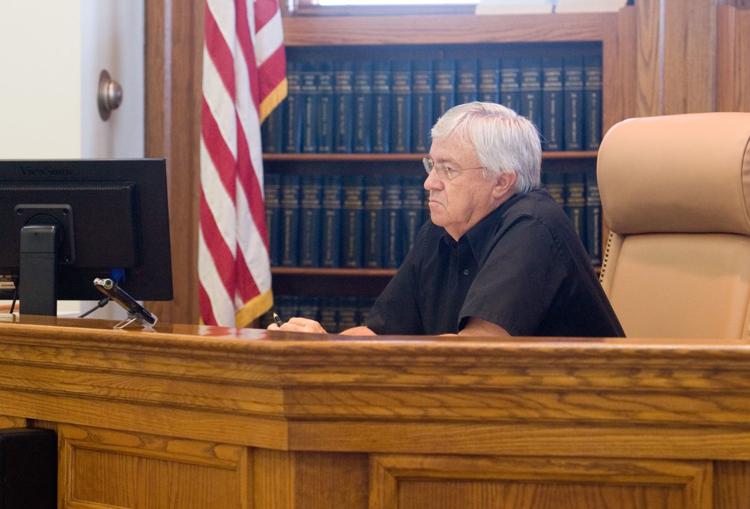 The county board passed the 2003 resolution supporting Second Amendment rights at the request of a group donating an Army surplus howitzer for display on the Shelby County Courthouse square. In 2007, the board reaffirmed the resolution on the request of former county board member Jim Warren in response to a bill then in the Illinois Senate.
Jim Warren's son, John Warren, was one of those asking for the sanctuary resolution.
"All I can say is 'Deerfield,'" John Warren said after the meeting, referring to a resolution passed in April by the Lake County village that bans assault weapons. That ban, scheduled to take effect today, was blocked earlier this morning by a restraining order issued by the Lake County Circuit Court.
Board member Gary Gergeni said the Shelby County resolution wasn't enough.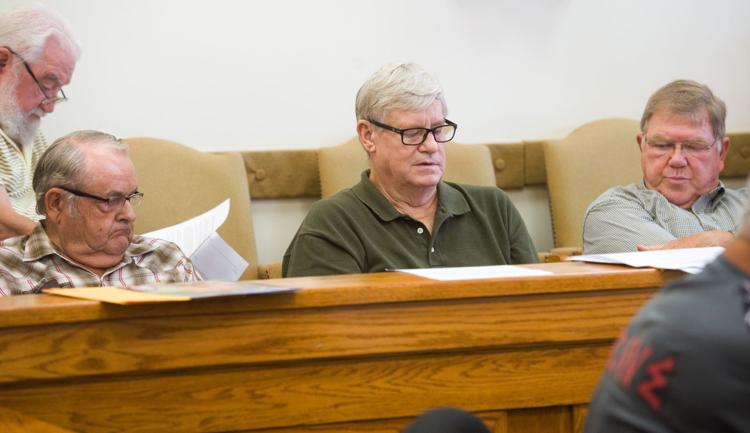 "We've done this over and over, and the attacks on the Second Amendment still go on," he said after the vote. "We need to let Springfield and Washington know that we won't stand for attacks on the Second Amendment. This resolution doesn't do that."
Shanholtzer, owner of Max's Recreation in downtown Shelbyville, said customers often mention the possibility lawmakers might restrict gun access.
But Shelby County State's Attorney Gina Vonderheide, who also attended the meeting at which Kiley raised concerns, said the county board made the right call. "The residents of Shelby County support the Second Amendment," she said afterward.
The push to declare "sanctuary counties" for gun owners comes amid proposals for additional firearm restrictions at the state level, and a national conversation about gun violence sparked by several large-scale shootings across the country. Several incidents have galvanized the debate, including the death of 59 on the Las Vegas strip in October to and a Feb. 14 shooting at a high school in Parkland, Florida, that left 17 dead.
Legislation that would mandate a 72-hour "cooling" period following the purchase of any gun is on Gov. Bruce Rauner's desk after clearing the General Assembly.
This was the second attempt to enact this type of legislation in the past few months. The first, which called for a 72-hour waiting period following the purchase of an assault weapon, was held up by Rauner. Using his amendatory veto powers, Rauner essentially rewrote that bill to propose a package of public safety proposals.
Though Rauner included the 72-hour wait after any gun purchase, he also wants to reinstate the death penalty for mass murders and those who kill police officers, a ban on bump stocks and a provision that allows for guns to temporarily be taken from those deemed a danger to themselves or others.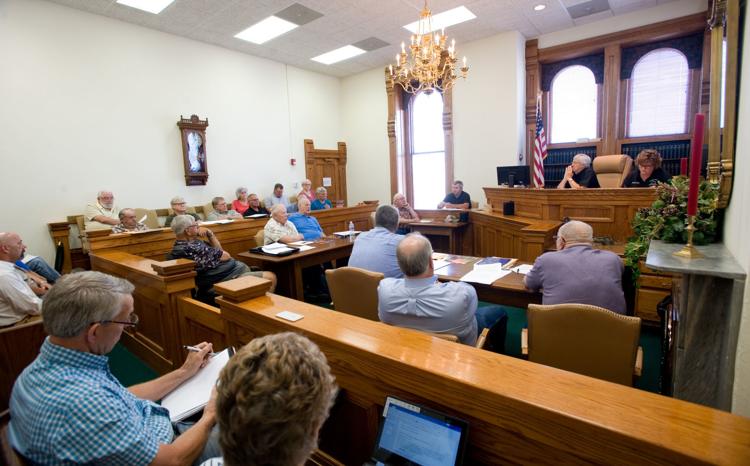 However, the legislature has largely dealt with the items in Rauner's proposal as individual items. The language in the current bill essentially reflects that of Rauner's proposal with the exception that it closes a gun show loophole.
Shelby County Sheriff Don Koonce said he supports gun rights, but a sanctuary resolution would put his department in a difficult position.
"We are sworn to enforce the law," he said. "A resolution isn't a law. That's the bottom line for us: What is the law?"
Effingham County was the first in Illinois to pursue such a measure, attracting national attention in April when it directed employees to stop enforcing state laws that "unconstitutionally restrict the Second Amendment." Officials have said they chose the wording in the resolution intentionally. The word "sanctuary" is often associated with a policy used to protect immigrants from deportation in certain cities, like Chicago.
Coles County Board Chairman Stan Metzger said they have no interest because these resolutions have "no teeth" to support drafting one of their own. He added the Second Amendment is sufficient in protecting those rights.
Macon County Board Chairman Jay Dunn said there's no appetite for such a proposal there.
Warren and Shanholtzer both said responsible gun ownership is a way of life in Shelby County.
"We have plenty of kids involved in our Friends of the NRA youth gun safety and shooting program," Warren said. "We want to keep that going."
"We have people come in and buy guns for their children," Shanholtzer said. "It's a family sport. Illinois has some of the most restrictive gun laws in the country. We don't need any more."