Do you support legalizing marijuana for recreational adult use?
DECATUR — Days after Cook County leaders moved to gauge public support for legalizing marijuana in Illinois, Macon County State's Attorney Jay Scott and other local officials say they still aren't sold on decriminalizing the drug.
"You're still going to have people growing it and distributing it illegally," said Scott, who is among opponents who say legalization raises questions about social cost and subverting federal laws. 
Cook County commissioners voted unanimously Wednesday to ask about support for cannabis legalization on the March primary ballot in the form of a nonbinding advisory referendum. Such questions are used to gauge support of an issue and could help state lawmakers determine whether to pursue legislation in Springfield.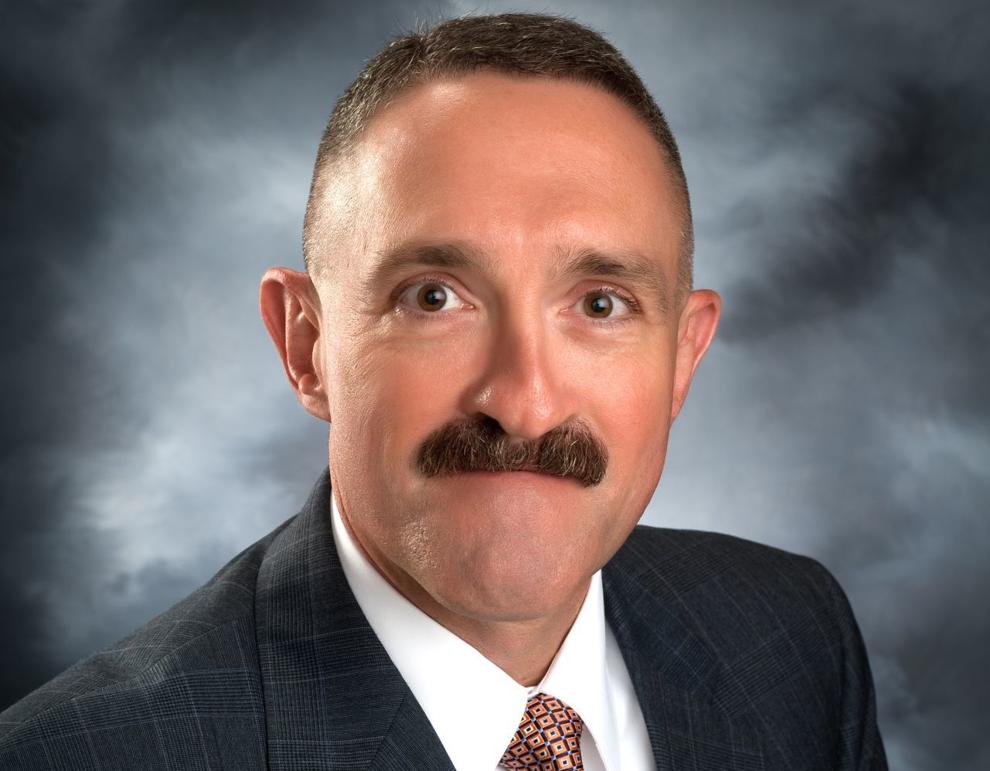 Democratic state Sen. Heather Steans and state Rep. Kelly Cassidy, both of Chicago, are the lead sponsors of a measure in the General Assembly to tax and regulate adult-use cannabis. Supporters say doing so could boost revenue for state and local governments, as it has elsewhere.
"Eight states have passed legislation, and it has had a tremendous impact on their economies," said Erik Altieri, executive director of NORML, a Washington D.C., organization that works to reform the country's marijuana laws. 
"It's a large economic driver that has brought in a lot of tax revenue for the states," he said. 
The Cook County ballot question will ask if Illinois should legalize "the cultivation, manufacture, distribution, testing, and sale of marijuana and marijuana products for recreational use by adults 21 and older."
'I don't want those kinds of problems here'
Scott said he's not against medical marijuana if it is sufficiently regulated, but he does not approve of the drug being legalized for recreational use. He cited crime spikes in Colorado, one of the first states to decriminalize marijuana in 2014, as one reason for his opposition. 
A report from the Colorado Bureau of Investigation titled "2016 Crime in Colorado" shows a 9.9 percent increase in the number of homicides compared to the previous year. Some of the Centennial State's lawmakers have pointed to marijuana as the cause of this rise in violent crime. 
"I don't want those kinds of problems here," Scott said. "But I also understand that this is the wave of the future, because there's a push in so many different areas to push the issue."
Macon County sheriff's Lt. Jamie Belcher said a potential increase in people driving under the influence of marijuana could be a concern for local law enforcement. That could also lead to an increased risk of smugglers using their vehicles to transport a variety of dangerous drugs and other paraphernalia, he said. 
"Depending on how the law is written, if we smell cannabis, we wouldn't have probable cause to search the vehicle for other illegal drugs because the cannabis is legal," Belcher said. "It's hard telling how much more drugs would be transported, though."
Belcher, like Scott, is also wary of those who would grow and sell marijuana illegally despite regulations, a hazy black market where law enforcement's oversight could be obscured. 
"It could have a positive impact on sales taxes, but if you've got somebody that grows their own stuff, they could lace it with heroin or something else," he said. "All of a sudden, wham: They're getting something entirely different."
Decatur police Chief Jim Getz declined through a representative to comment on the impact legalized marijuana could have in Decatur.
Altieri said NORML has not recorded any increases in black-market marijuana sales in any of the states where it is legal. However, high taxes could push more people to buy the drug illegally, he said. 
"Taxation rates would be the No. 1 issue on how to combat the black market," he said. 
Altieri said the legal marijuana industry has created several types of jobs within the seven states where it is legal to use the drug — Alaska, California, Colorado, Massachusetts, Nevada, Oregon and Washington — and the District of Columbia. 
"People are working as cultivators, processors, you name it," he said. "The tax revenue of the states have generated well over $1 billion in revenue."
Steans, one of the sponsors of legislation to legalize the drug in Illinois, has said the measure could generate an estimated $350 million to $700 million a year in tax revenue for the state, which has been crippled by debt.
Decatur city leaders are unsure of how the legalization of marijuana would affect the city's economy, though there's no question some extra cash would help. Earlier this month, the Decatur City Council approved a 2018 budget that runs a $3.2 million deficit, with hopes that state lawmakers would amend new state budget measures that have cut into cities' revenue. 
Deputy City Manager Billy Tyus said it's simply too early to know whether the revenue generated from legal marijuana sales could benefit the city. 
"We haven't been presented with any information (about the ballot vote), and we wouldn't want to speculate at this point," Tyus said.
Positive public perception
In March, a poll from Southern Illinois University at Carbondale's Paul Simon Public Policy Institute showed that 74 percent of voters support or strongly support the decriminalization of marijuana if people in possession of small amounts for personal consumption may be fined instead of prosecuted. 
The poll also shows that 66 percent of voters support or strongly support the legalization of recreational marijuana if it is taxed and regulated like alcohol. Forty-five percent of voters strongly support legalization and 31 percent oppose or strongly oppose it.
Three percent of voters answered otherwise, the poll showed.
"I do think it's rather important to mention how popular this would be," Altieri said of legalizing marijuana in Illinois. "It'd be very good politics for politicians, and it's overwhelmingly supported."
A Simon poll from last year showed that 51 percent opposed recreational marijuana use, while 45 percent approved.
The 2016 poll showed a 21 percent increase in the number of people who approved recreational use when paired with the idea of taxing and regulating it the same as alcohol. 
"Illinois voters are growing increasingly comfortable with the idea of decriminalizing marijuana, and now we have evidence that most see it as a potential revenue source for the state," Jak Tichenor, interim director of the Simon Institute, said in March. 
The Associated Press contributed to this story.