DECATUR —  The plan from the city, Macon County and business leaders to expand Decatur's Midwest Inland Port looks like it ticks a lot of the right boxes for federal grants from the U.S. Department of Transportation under the new Trump administration. President Donald Trump's transportation officials are stressing big projects with roads and bridges that emphasize industrial and manufacturing growth, exactly what the Inland Port represents.
But the new standards for the $1.5 billion program, now called the Infrastructure for Rebuilding America grant, include a heavy emphasis on private investment, which raises questions about how areas outside major population centers like Decatur would be able to leverage that kind of money when toll roads are not feasible.
"Maybe places like New York or San Francisco, they might be looking for like a toll road or something, but it's probably not going to work in Macon County," said Macon County Board Chairman Jay Dunn.
The project is not without private partners. Major assets that make up the Inland Port are in private hands: Norfolk Southern Corp. owns the large rail yard that connects to Archer Daniels Midland Co.'s intermodal ramp that connects rail freight to roads, which the company makes available to other businesses. ADM would stand to benefit if access and capacity were improved.
The projects up to this point include land donations from ADM, Richland Community College and the Park District, but Chris Olsen, vice president of Tate & Lyle, said it's not the role of private companies to foot the bill of major public works. 
"In general the most equitable way to pay for infrastructure projects that benefit the entire community is through public funding. There would need to be a compelling reason for local industry to contribute upfront costs to a project," he said.
Both Olsen and Dunn joined a delegation in June with Mayor Julie Moore Wolfe to lobby members of Congress and Trump officials in Washington, D.C. They were looking to gain support for two projects part of a broader expansion of the Midwest Inland Port — an unofficial network of private railroads, container-loading facilities and public highways in and around Decatur.
With representatives from local labor unions, the Decatur Chamber of Commerce, and elected officials, it was an all-hands-on-deck approach for what's been talked about for years as Decatur's ticket to a brighter economic future.
The presented ask from the delegation involved a request of $177.5 million of federal dollars, according to documents used as part of the presentation. 
The emphasis on private money from Trump officials shows the administration wants to pivot away from decades of policy when federal motor fuel tax money provided a more adequate level of revenue for the nation's roads, bridges, and public transit. Congress and states, Illinois included, have been loathe to raise taxes to keep up with the clamor for needed maintenance and new projects like Decatur's.
"(The Trump administration doesn't) want to ask users to pay more in the gas tax, or a comparable user fee, so they'd like to see a larger share of the funding burden fall on the private sector or local governments," said Brian Turmail, spokesman for the Associated General Contractors of America.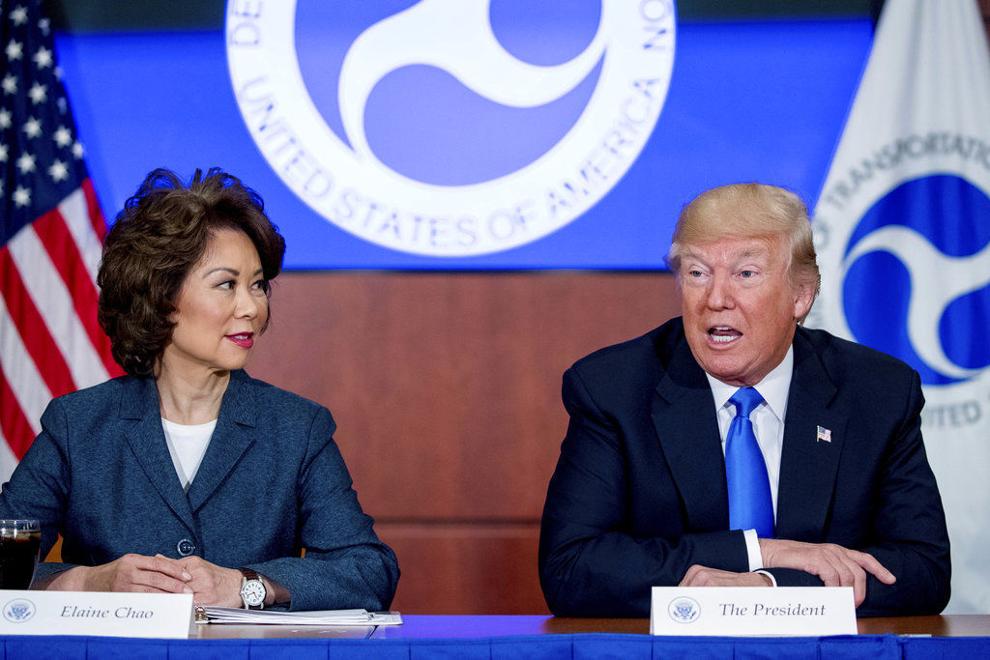 Dunn and Moore Wolfe said part of the discussion in Washington with Trump officials was they want to see local communities are not trying to avoid spending local funds by applying for federal money.
Dunn said the administration was looking for a 20 percent federal match to 80 percent in local and private funds, but so many communities competing for the grants are closer in makeup to Decatur than New York or San Francisco.
"I think (the Trump officials) are just saying that, 'We want you to try to reach out to do what you can to leverage money from other sources than the federal government," Dunn said.
"It's not like we're in there asking for everything. We are doing our part, and they were very impressed by that, as were the senators and other congressional people we met with," Moore Wolfe said.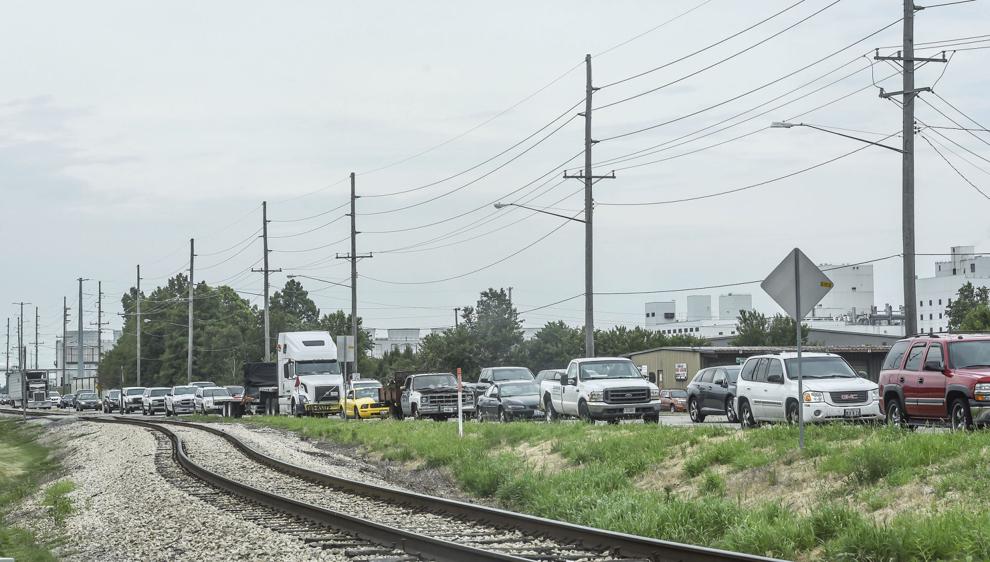 On top of Illinois' congressional delegation, the Decatur group also met with key members of Congress from outside the state, including Rep. Mark Pocan, a Democrat from Wisconsin who sits on the House Appropriations Committee.
In addition to a smaller project to widen Brush College Road, the larger proposal would build the first leg of the long-discussed Macon County Beltway, envisioned as a 22-mile road artery into Decatur from the east. That request looks to build 6.2 miles of the beltway, from Illinois 48 to Illinois 105, with a new bridge over the lake in between.
It's hard to predict how much more business these new projects would draw, but they have caught the attention of exporters like ADM and Tate & Lyle, and local labor unions, who see a huge opportunity to put members to work.
"It's ballpark, but probably easily a few hundred jobs for the first part of it, probably it would take a couple years at least for the bridge," said Laborers' Local 159 Business Manager Joe Riley, who also attended the meetings in Washington.
City officials received guidelines for the INFRA program last week, and proposals are due in November.
A similar application from Decatur went to the final round in 2016 under the Obama administration, but Decatur did not make the last cut.
The Decatur City Council recently greenlighted an engineering study that stalled due to budget problems at the Illinois Department of Transportation. City Manger Tim Gleason said he's confident he can secure $45,000 from private partners to make sure the study is completed in the next year.
Washington travel expenses
"USDOT wanted to see an economic impact analysis that we did not have. We're shoring up that deficiency, but we also see legitimate value in having one done. It lets us know that to think that it's realistic for our inland port to divert freight traffic from the Chicagoland area," Gleason said.
The chance for seeing through an infrastructure project with federal funds becomes even more difficult given the political climate in Washington.
"The problem is things are pretty stalled at the moment," Moore Wolfe said.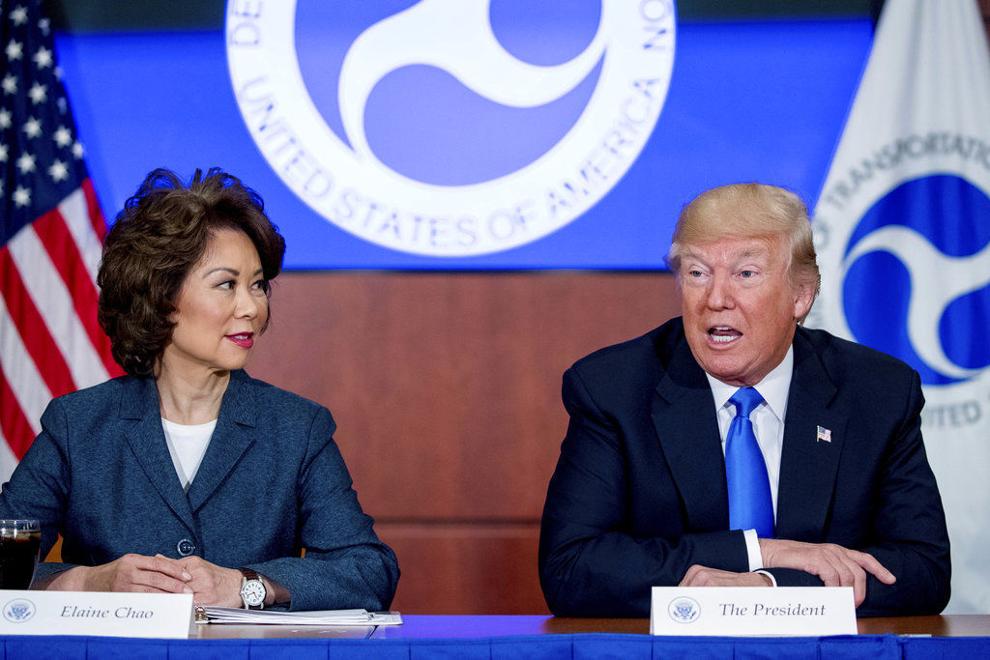 The delays in the White House and Capitol Hill are tied to the prolonged battle in Congress over health care policy and nonpolicy-related headlines coming from the president.
"The president has been very vocal about major infrastructure projects so we're hoping that happens sooner rather than later," Moore Wolfe said.
Despite the hurdles, Moore Wolfe said the trip was critical. "We got the kind of insight I don't believe we would've received had we not been there," she said.