DECATUR — Macon County veterans with disabilities are increasingly taking advantage of property tax exemptions targeted at them, something that's made a big difference in the lives of those who sacrificed their health for their country, local veterans say.
"If you're struggling, working for $12 an hour, your wife's working for $10 (an hour), raising two or three little kids, it's a big help." said Bob Tipsword, president of the board of the directors of the Veterans of Foreign Wars Post 99 in Decatur and a Vietnam veteran.
Tipsword said he now gets to keep about $400 a month in pension and Social Security earnings that used to go local property taxes. For older veterans such as himself, "we put it back in savings and use it for what we want to do, go buy something or go somewhere."
In the three years since a new state law made some veterans with disabilities eligible for bigger discounts on their property tax bills, more residents in Macon County have made use of it. This year, the total value of veterans' homes that local governments can no longer tax grew to about $10.3 million this year, nearly double from the first year the exemptions took effect.
The exemption feels like a new recognition and thanks by the state of Illinois for military service, said Richard Scales, another Vietnam veteran from Decatur. "I can take a vacation now, you know?" he said. "I can maybe go out to eat. ... This has helped me pay my bills."
The 2015 legislation, which was championed by Republican Gov. Bruce Rauner and approved unanimously by the General Assembly, made veterans considered 70 percent disabled or more by the U.S. Department of Veterans Affairs fully exempt from property taxes, and revised exemptions for those considered 30 to 70 percent disabled. The percentage is part of a diagnostic score VA doctors give to their patients based on a complex measure of mental and physical health conditions found to be related to their military service.
"They use something called the '100 Percent Theory,'" said Greg Collins, veterans service officer at the Macon County Veterans Assistance Commission. "If I go to service and I had a messed up knee, they give me (for example) 20 percent on that knee, and let's say I have a degenerative disc in my back, they gave me 30 (percent) — that 20 and 30 only add up to like 34; they come up with an overall combined rating."
State lawmakers' decision to honor the sacrifice of veterans has implications for other property owners, who must pay larger bills to cover the added exemptions and ensure local governments still get the revenue they need.
"Property taxes are a zero-sum game," said Josh Tanner, chief county assessment officer and county clerk-elect. "Meaning, the (taxing district's) bill is the bill, and if they exempt me, then you just pay more to make up for that."
Property taxes are unusual compared to other forms of government funding. In the case of most other forms of taxation, governments set a rate that residents pay once they buy something, in the case of a sales tax, or earn money, in case of an income tax. Leaders of the taxing body, whether it be the state, the federal government or a city, don't know exactly how much they're going to receive from those taxes until they count what they've collected.
But property taxes work in the reverse: Local governments first set a certain amount of money they want to collect, also known as a tax levy. Then, based on that amount, county assessment supervisors calculate how much each homeowner has to pay based on the assessed value of their home. Only then does it become clear what rate homeowners will be taxed.
In Illinois, local governments receive less help from state revenue than many other states. In 2011, a state report found that Illinois ranked eighth in the nation on local government reliance on property taxes.
The use of some other property tax exemptions for homeowners have fallen since the new exemptions for veterans with disabilities took effect. But since 2015, the total amount of taxable property left off the rolls in Macon County has grown by $6 million — a figure that cuts into the county's modest growth of housing and commercial buildings in that time.
"I don't want to say assessors are opposed to (property tax) exemptions," Tanner said. "We just want legislators to be aware that someone else is paying the rest of the bill." 
Tanner said he finds himself explaining why new commercial and residential development in the past decade has not translated to more growth in the amount of taxable property. The total taxable property value in areas from 2008 to 2017 in Macon County shows a modest increase, "but it gets somewhat blunted by the fact that we exempt more. And sometimes people feel like, 'The value isn't going up,'" he said. "Well, it is going up, but it's being blunted somewhat by new exemptions."
Kent Redfield, political science professor emeritus at the University of Illinois Springfield, says legislative committees are charged with calculating the cost of bills being considered, even ones intended to help a group many would agree deserve it.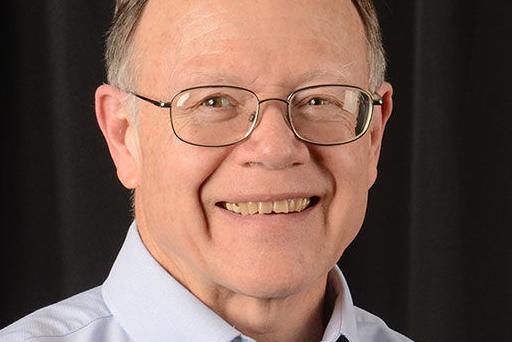 Once a piece of legislation meant to benefit for a group like disabled veterans comes up for a vote, Redfield said, "it's an easy vote to make, and a vote against it is very difficult to explain."
But even if the property tax exemptions are leading to higher property tax bills for residents and business owners, Scales said he feels disabled veterans have more than earned the benefit.
"The money I'm saving, I bought a new refrigerator with it, a stove, I go out and spend the money," he said. "It's going back into the community, the county, and the state of Illinois."
The veterans' exemption isn't the only one affecting taxable property. 
The General Homestead exemption, applicable to any Illinois homeowner's primary residence, takes $2,500 of assessed property value off their property tax bill each year. In Macon County this year, that rule took more than $159 million of taxable property value off the rolls. The Senior Homestead exemption doubled this year. Now, homeowners 65 and older can claim $5,000 of the assessed property value used to calculate their property tax bill — the same amount veterans who are 50 to 70 percent disabled can claim.
When it comes to the exemptions for disabled veterans, "some people look at it like it costs the county which it does. Obviously there's other people that are going to make up for this," Collins said. "But (disabled veterans) have been through quite a bit ... so I feel like anything we can do to help our vets, you know?"