DECATUR — City officials are encouraged by a new proposal in the General Assembly that would roll back one of several new fees that hurt local governments, including Decatur's. 
Democratic Rep. Anthony DeLuca of Chicago Heights, whose bill would cut in half the state's new "administrative fee" charged to some cities for collecting and paying out local sales taxes, says there wasn't enough time during the July budget negotiations to fully examine the effect the fees would have on municipal budgets across the state.
The bill would do little to close Decatur's projected budget gap of $3.2 million for 2018. It would amount to keeping an additional $100,000 next year in local sales tax revenue. But the proposal was still a welcome gesture for city leaders who are hoping more legislative changes could follow. 
"Rather than jump to a reduction in services or an increase in taxes to cover the (city's) deficit, I want to know if (higher state fees on tax revenue) is going to be a permanent issue ... I know that there's enough discussion in Springfield that it might not be," said City Manager Tim Gleason. 
The fee targeted by DeLuca applied a 2 percent collection fee to sales taxes imposed on municipalities for collecting taxes above 6.25 percent. The fee generates about $60 million annually for the state.
DeLuca's bill would cut the state fee in half. He says the hurried nature of the budget agreement approved this summer didn't leave enough time to examine the effects of the fee.
"I've heard from (communities) that it does have a very big impact on them," DeLuca said. "Where they have a lot of retail in their community, they have a mall, it's been a very big impact on them."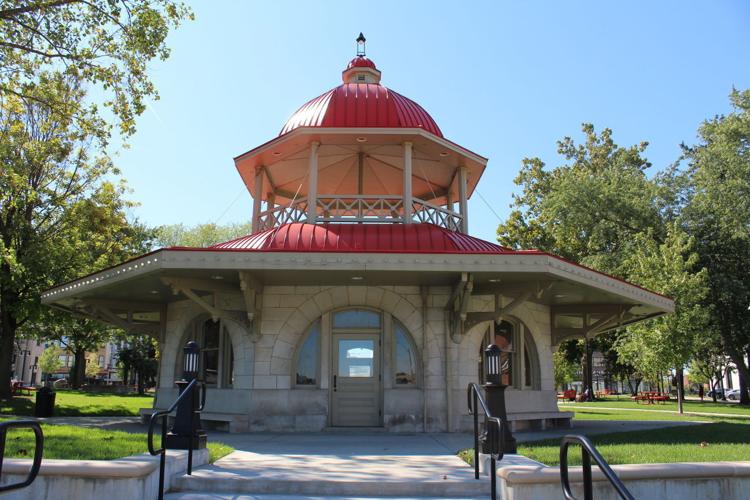 Decatur's general sales tax stands at 9.25 percent. While the city receives 2.5 percent, the state receives 5 percent of all qualified purchases.
Gleason recommended the city council wait until early spring to make a final decision on what cuts to make in the hope that lawmakers can pass measures that deal with the sales tax collection matter, and the much larger 10 percent decrease of local governments' share of the state income tax.
Council members said earlier this month they did not favor new tax increases for residents to make up for the gap, and agreed with city staff that it was worth waiting a few months to see if state lawmakers would reduce or eliminate the fees that have added $1.5 million to the city's deficit.
"A lot (of other cities in Illinois) are just making up that deficit" with cuts and revenue increases, Gleason said. "We did not want to make a knee-jerk reaction to something we don't know is going to be permanent. So hopefully residents appreciate that approach to our city budget."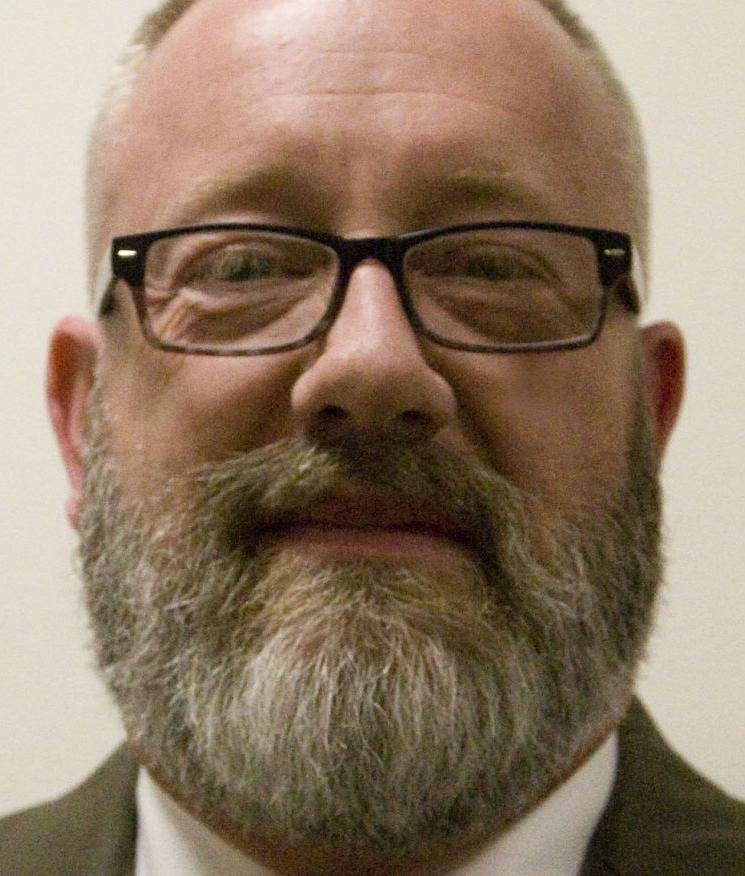 The other major component of the city deficit is an estimate in back-pay to Decatur police officers, who have been negotiating with city officials for more than two years on a contract. Gleason did not want to comment on talks with the police department while they were still active. Union representatives from the Decatur Police Department have not returned multiple previous requests for comment on the contract negotiations.
In his two years at the city, Gleason oversaw the building of a larger surplus fund, which has increased from $500,000 in 2015 to $5 million currently. After factoring in new payments to police, City Treasurer Gregg Zientara told council members last week that the city's savings would only be able cover the its expenses for a year.
Springfield is also among the cities affected by the fee with an 8.5 percent sales tax rate. City budget director Bill McCarty said the fee is costing Springfield $840,000 in sales tax revenue that would normally go into city coffers.
"We're working hard advocating to get this reduced," McCarty said. "The bottom line is I think we can all agree that there's no way that it takes $60 million for the Department of Revenue to collect city sales tax. Not when they're already collecting state sales tax anyway. It's a surtax on communities to help the state balance its books."
The Associated Press contributed to this story.