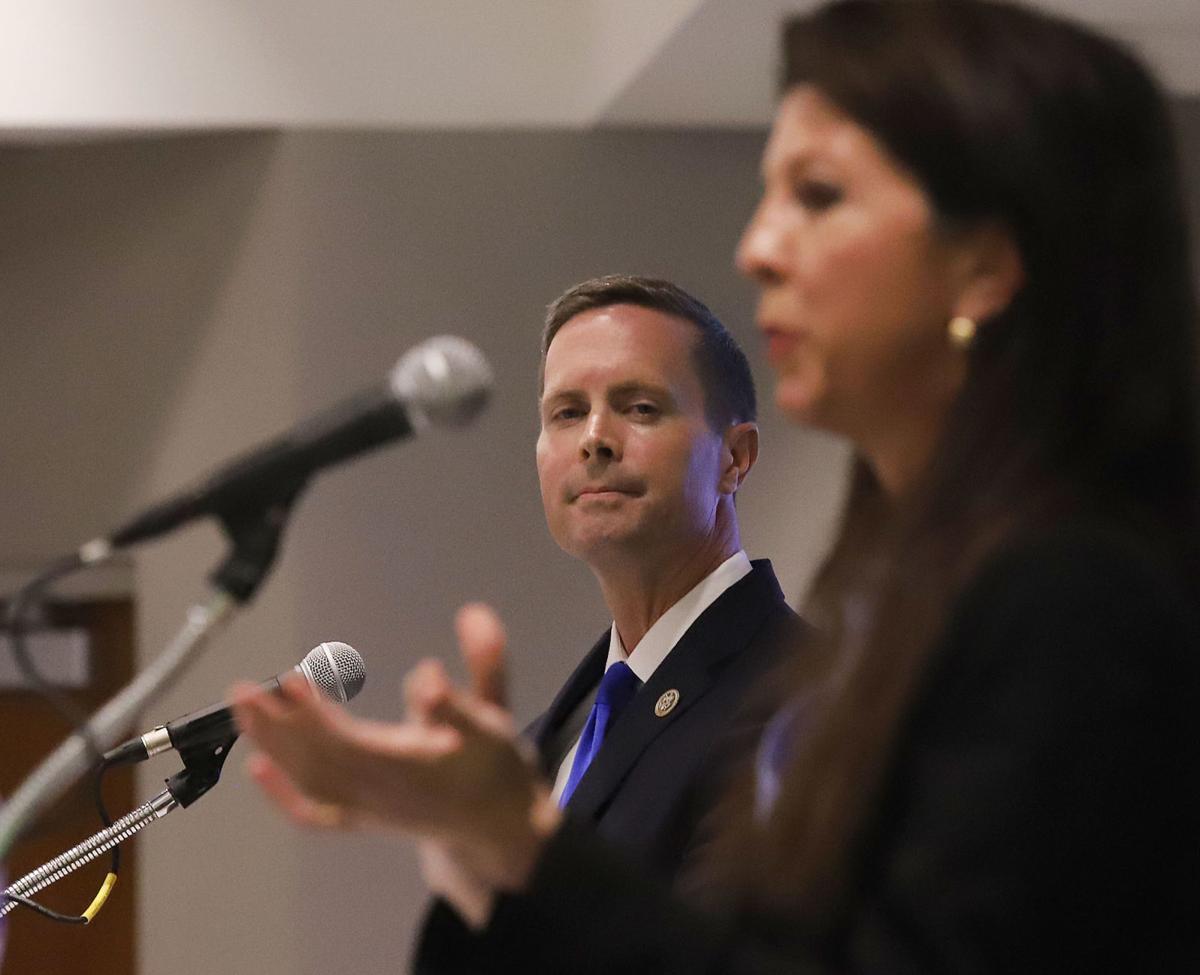 SPRINGFIELD — A 64-year-old Army veteran has been charged with leaving a profanity-filled voicemail message at the Decatur office of U.S. Rep. Rodney Davis, R-Taylorville, and threatening to shoot the lawmaker,  federal officials said.
Randall E. Tarr, of Rochester, faces one count of communication of a threat to injure a person, which is punishable by up to five years in prison, and one count of making a threat to a federal official, which carries a statutory maximum penalty of up to 10 years in prison.
Contacted at his home Friday, Tarr said he saw a television ad in which Davis claimed that Ukraine, not Russia, was responsible for meddling in the 2016 U.S. elections, and it angered him enough to call.
"I said I had been a sharpshooter in the Army. I didn't realize I said anything about shooting him. I might have. I don't even own a weapon," Tarr told The Associated Press. "I wish I could just take it all back and just say he's a lousy (expletive) for backing the Russian theory."
U.S. Attorney John C. Millhiser in a statement said the affidavit filed in support of the criminal complaint alleges Tarr left the voicemail message on Nov. 25. According to the affidavit, the voicemail was forwarded to U.S. Capitol Police in Washington, D.C.
According to an affidavit, the caller berated Davis for "backing the Russians over our own intelligence" and adding, "I'm a sharpshooter. I could, I'd like to shoot your (expletive) head off."
Through caller ID, police identified Tarr as the alleged caller and U.S. Capitol Police contacted the Rochester Police Department to ask officers to make contact with Tarr. Rochester police officers made initial contact with Tarr on Nov. 25 at his residence. 
FBI agents interviewed Tarr and say he admitted making the call because the commercial angered him.
"I screwed up," Tarr said. "I don't even have a weapon to do it, is the silliest thing."
You have free articles remaining.
---
READ THE COMPLAINT HERE. CONTAINS PROFANITY.
---
Ashley Phelps, communications director for Davis, said in a statement that the congressman is grateful for the work of law enforcement who help keep him, his staff and constituents safe. 
"After the shooting on the baseball field two years ago, our office takes every threat seriously," she said. "We are letting law enforcement handle the situation from here."
During a hearing Thursday in Springfield, U.S. Magistrate Judge Tom Schanzle-Haskins appointed a federal public defender to represent Tarr for purposes of determining bond. Tarr was later released from custody under conditions, including home detention and location monitoring; prohibited contact with any victims and witnesses; prohibited consumption of alcohol; and that Tarr cooperate in drug and alcohol screening and mental health evaluation.
Tarr's next court date is Dec. 17.
---
PHOTOS: U.S. Rep Rodney Davis
Contact Scott Perry at (217) 421-7976. Follow him on Twitter: @scottperry66