DECATUR — Republican Jim Root announced Wednesday he will file a lawsuit for a full recount of the Macon County sheriff's race after his Democratic opponent, Sheriff Tony Brown, told him he would oppose a full hand count of all the ballots from the Nov. 6 race. 
"I asked Tony Brown to stand with me and take those steps to assure a full hand count of all legal ballots to determine the actual winner of our race and for each to accept the results," Root said in a news release Wednesday afternoon. "However, Mr. Brown indicated he will oppose a full hand count. Regrettably, it appears that an adversarial lawsuit is imminent."
When reached by phone Wednesday, Brown said he had not seen the news release and could not immediately comment.
As Brown was sworn in as sheriff on Nov. 30, Republicans, attorneys and other local officials were in the Macon County Clerk's Office as part of a discovery recount, a nonbinding process that allowed Root and his team to review up to 25 percent of Macon County's 72 precincts to determine if a petition for a full recount should be filed in Macon County Circuit Court. That process revealed the existence of two uncounted ballots, both for Root, in Hickory Point 1 precinct.
With those ballots as evidence, the local Republican Party has asked new county Clerk Josh Tanner, who took over for Bean on Monday, to nullify Brown's victory and to name Root the duly elected sheriff.
Local and state officials have previously said it would be up to the court to change the results of the election, but the Republican request cited a part of the Illinois Election Code that covers how ballots are retabulated as evidence for why the results should be reversed without the need for a court order.
Macon County State's Attorney Jay Scott formally requested Tuesday that the Illinois Attorney General's Office appoint a special prosecutor to advise on the situation.
The two ballots were not the only issues raised by Root in his statement Wednesday. He said there is a ballot, that went for Root, in a ballot box in Hickory Point 7 precinct that was read by the machine as blank; as well as tabulating machines that, on two separate occasions, did not yield the same results on the same ballots.
Root's letter did not indicate when a lawsuit may be filed seeking a full recount. Root has until 30 days after Nov. 27, the date county clerks must submit their election results to the Illinois State Board of Elections, to file the suit.
"Ultimately, with due respect to Tony and to the citizens of Macon County, I cannot walk away from this matter when I know that but for the negligence of the election authorities, I would have been proclaimed the winner on November 20, 2018," Root said in the release. "Now, lawyers may decide whether and to what extent any recount follows. I do not believe that is what the public wants."
---
PHOTOS: Democrat Tony Brown sworn in as Macon County Sheriff
Brown_Tony 2 11.30.18.JPG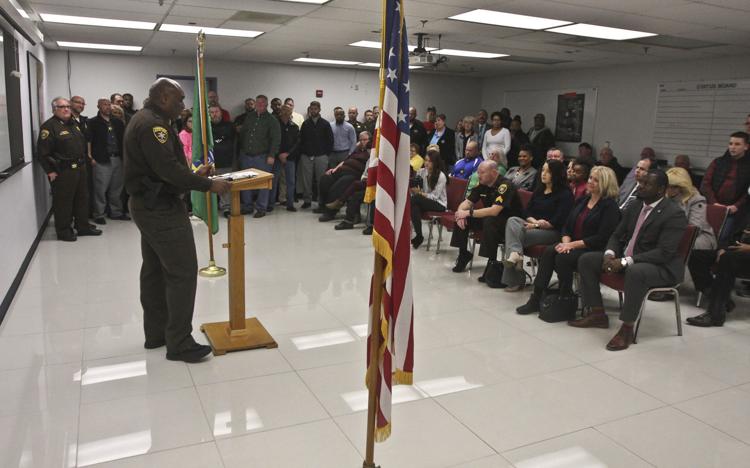 Brown_Tony 3 11.30.18.JPG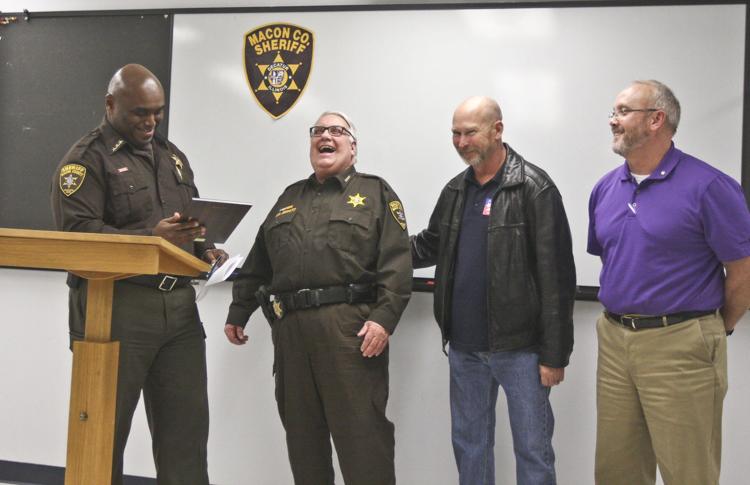 Brown_Tony 4 11.30.18.JPG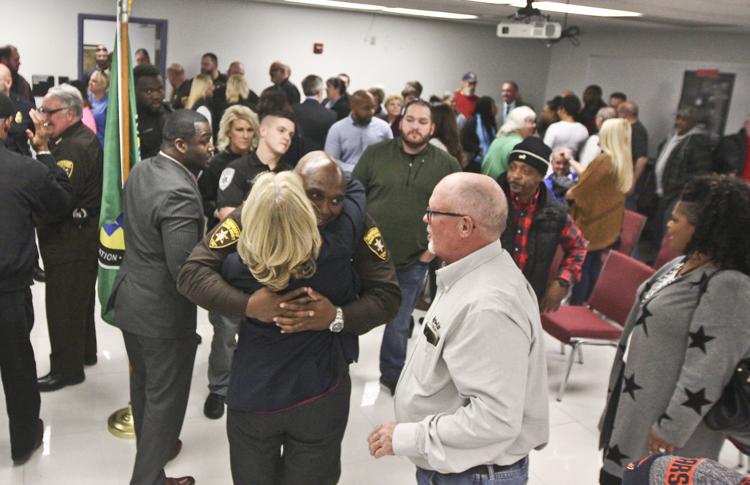 Brown_Tony 5 11.30.18.JPG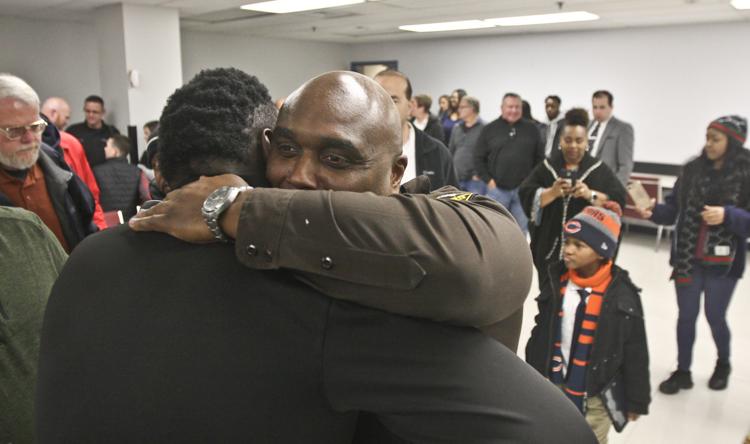 Brown_Tony 6 11.30.18.JPG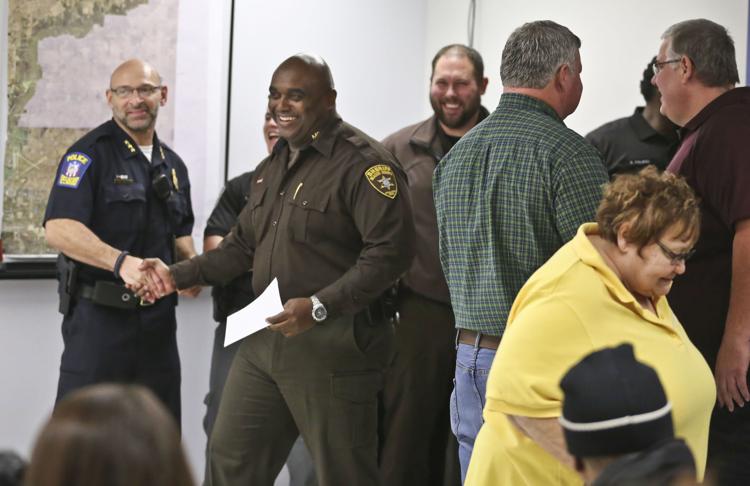 Brown_Tony 7 11.30.18.JPG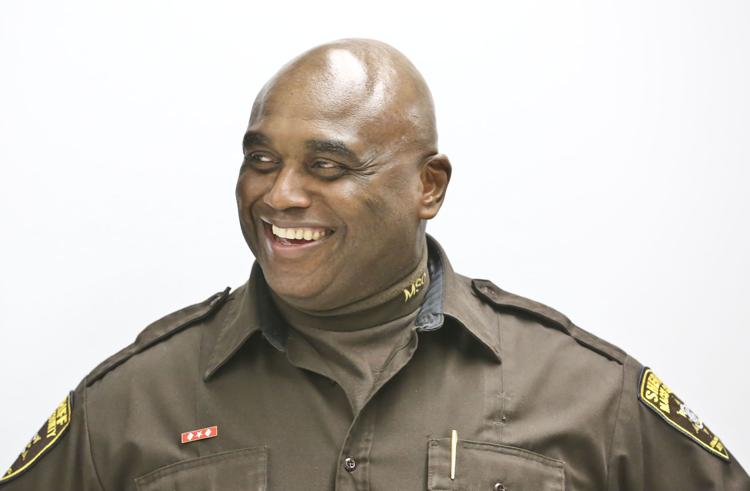 Brown_Tony 8 11.30.18.JPG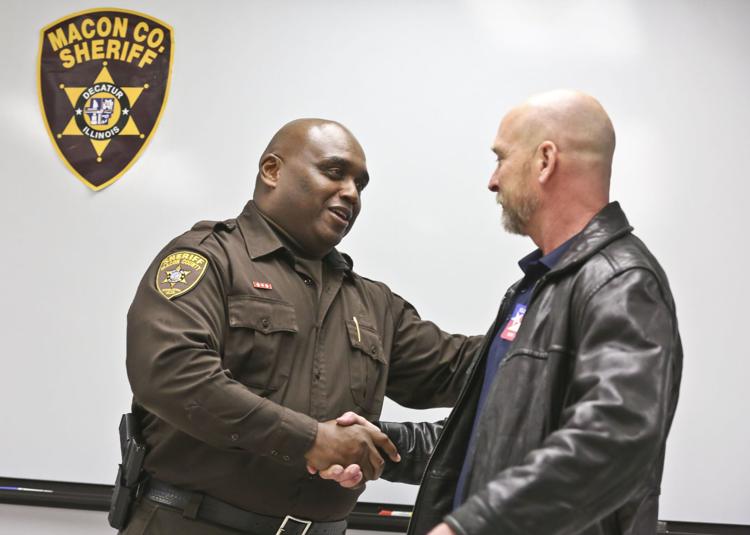 Brown_Tony 9 11.30.18.JPG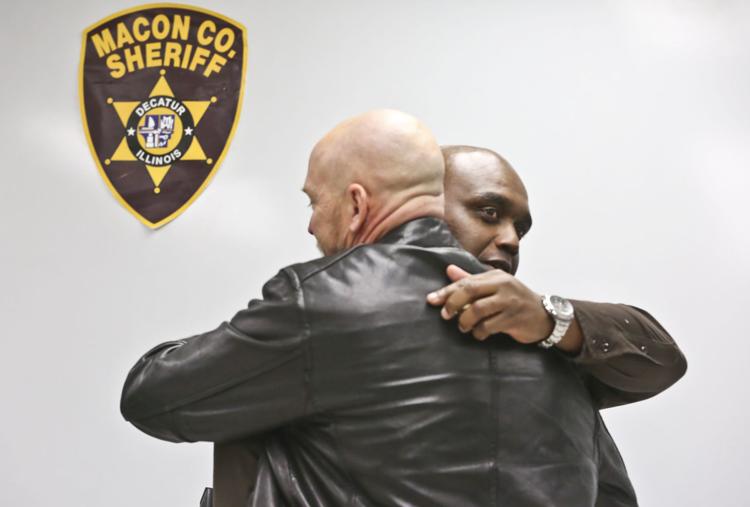 Brown_Tony 10 11.30.18.JPG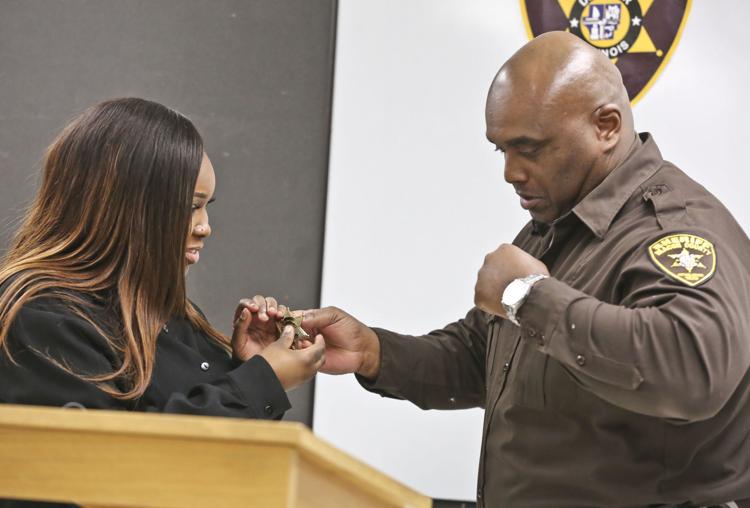 Brown_Tony 11 11.30.18.JPG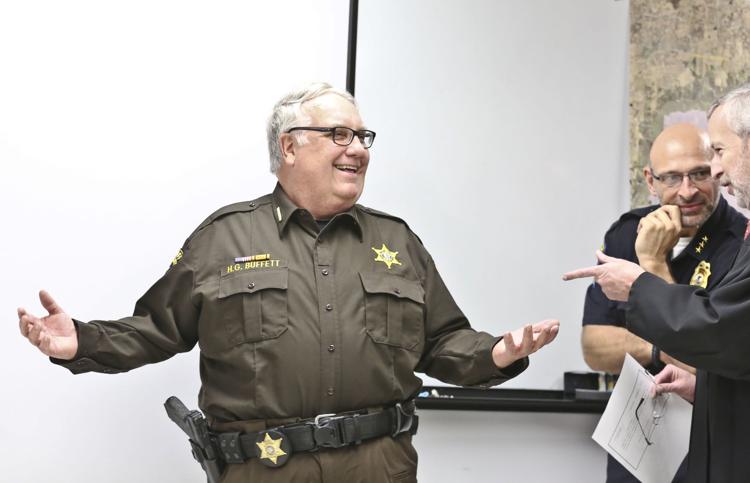 Brown_Tony 12 11.30.18.JPG
Brown_Tony 13 11.30.18.JPG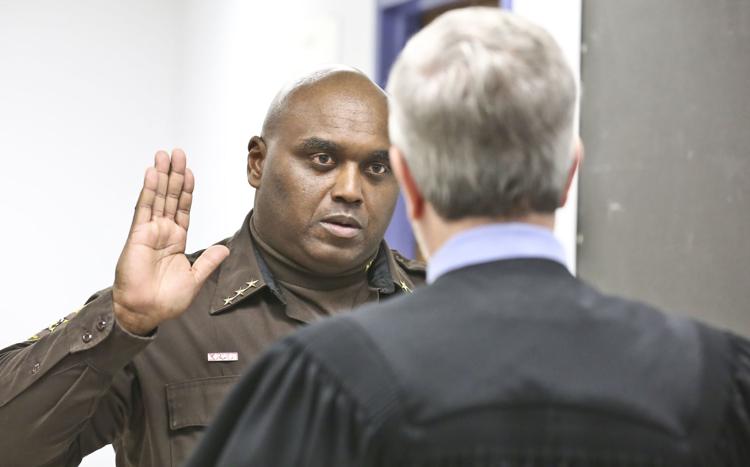 Brown_Tony 14 11.30.18.JPG
Brown_Tony 15 11.30.18.JPG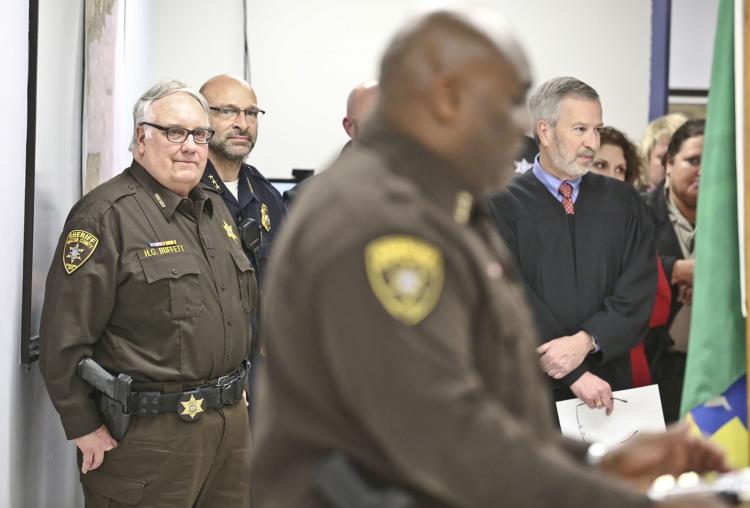 Brown_Tony 16 11.30.18.JPG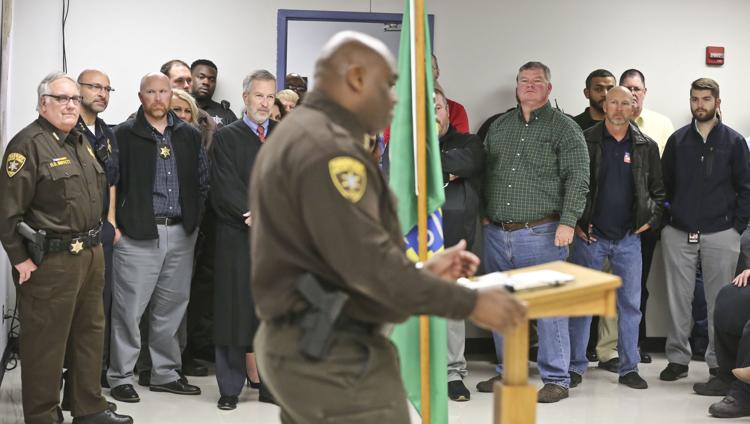 Brown_Tony 17 11.30.18.JPG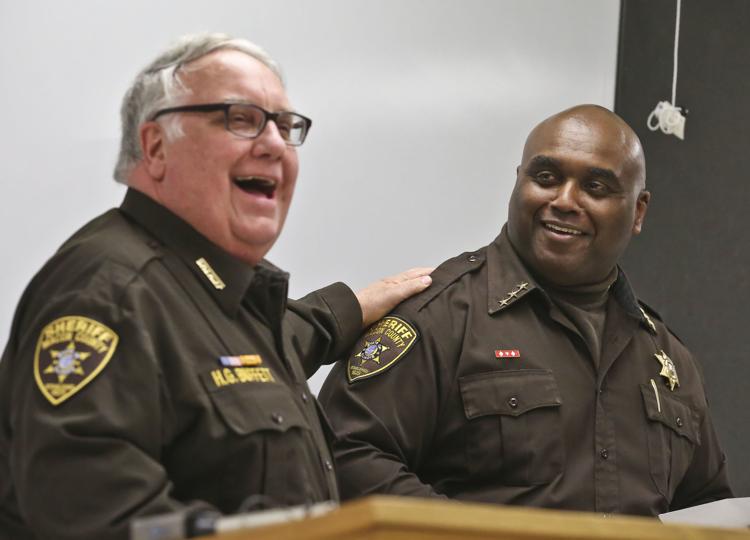 Brown_Tony 18 11.30.18.JPG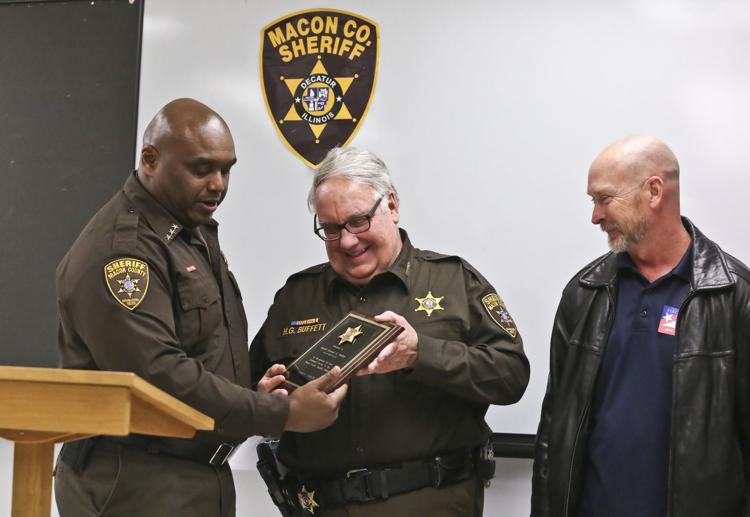 Brown_Tony 19 11.30.18.JPG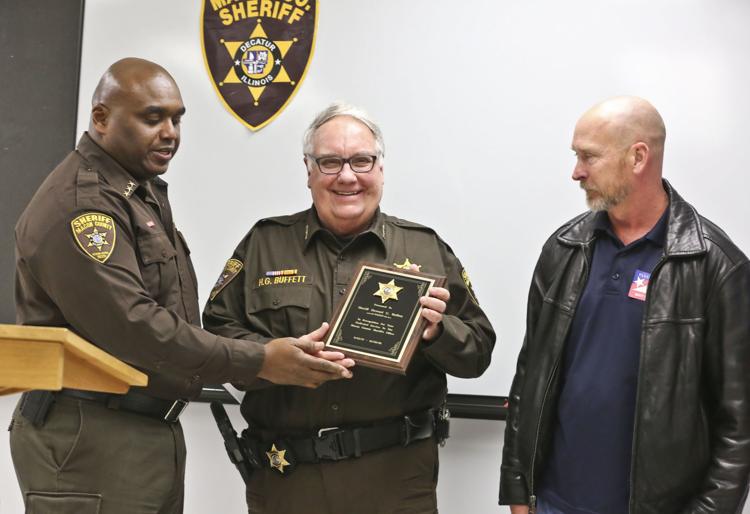 Brown_Tony 20 11.30.18.JPG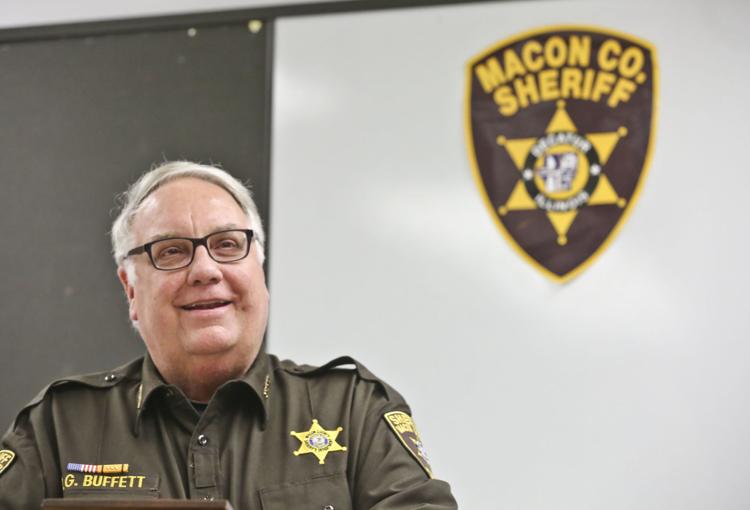 Brown_Tony 21 11.30.18.JPG