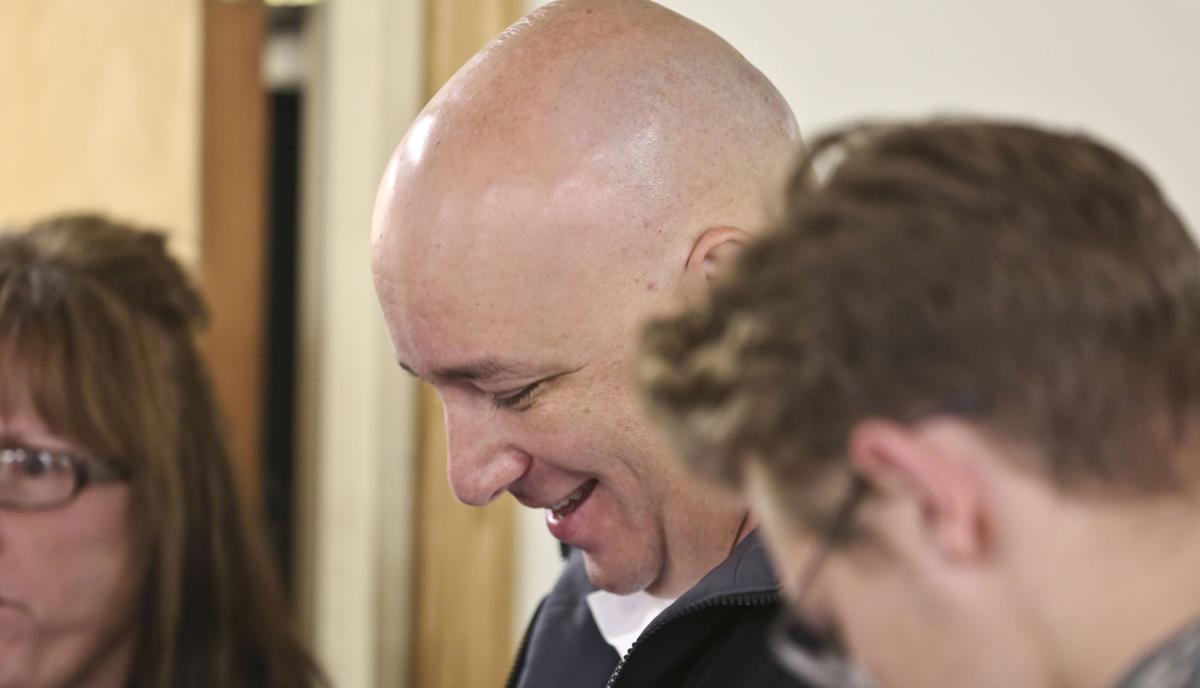 DECATUR — After 28 years with Steve Bean as county clerk, Macon County has a new county clerk in Republican Josh Tanner.
Tanner, 42, had 54 percent of the vote with all precincts reporting. He is chief county assessment officer at the Macon County Supervisor of Assessments Office. Bean chose not to run again.
"Steve left the office in good shape, so we can be working on Day One," Tanner said, speaking from the GOP Headquarters on Tuesday. "He has a great staff and he's done a good job staying up on technology, so I think we'll be able to get in there and get right to work. We could have a primary coming and the municipal election after that."
The County Clerk oversees elections, maintains public records and computes some tax rates, and with a high number of petitions taken out for people to run for city council and mayor in Decatur, a primary could be necessary within weeks of Tanner's taking office in January. 
"I knew going into the race that either one of us could do a good job," said Amy Rueff, the Democrat challenger. "I congratulate Josh and hope he does a great job for Macon County. I've enjoyed running and I've made a lot of new friends and had a good time. I'm disappointed, but happy we have a new county clerk who's going to get the job done."
You have free articles remaining.
Results from Macon County races were slow in coming, with the Macon County Clerk's election website showing no results 90 minutes after the polls closed. Bean said that due to concerns over cybersecurity, his office would update results every hour, rather than the running totals provided in past elections.
Incumbent Edward Yoder was victorious in the race for Macon County treasurer, with 52 percent of the votes over Democrat challenger April Kostenski.
Neither Yoder nor Kostenski could be reached for comment late Tuesday.
The treasurer's job is to oversee the collection of property taxes, invest county funds and disburse tax revenue to school districts and other municipalities. The office has an annual budget of $350,000, four full-time employees and a fluctuating number of part-time employees. 
Yoder, a Republican, has served as treasurer since 2010 and previously served 18 years as Long Creek Township's assessor, while the campaign was Kostenski's first time running for public office.
The 68-year-old Yoder was born in Decatur and raised in Long Creek and a graduate of Mount Zion schools. He has been farming since childhood and delivered mail. He's also a veteran of the Marine Corps, where he was trained as a military police officer and worked as a prison guard at Camp Pendleton Military Base Prison. He is married with two adult children. He holds a bachelor's degree in agricultural sciences from Illinois State University.
Kostenski is also a Decatur native and graduate of Eisenhower High School, with a bachelor's degree in business and information technology from the University of Illinois-Springfield. She is married with two children, Dawson, 14 and Olivia, 12, who attend Mount Zion schools. The family lives in Long Creek. 
Contact Valerie Wells at (217) 421-7982. Follow her on Twitter: @modgirlreporter