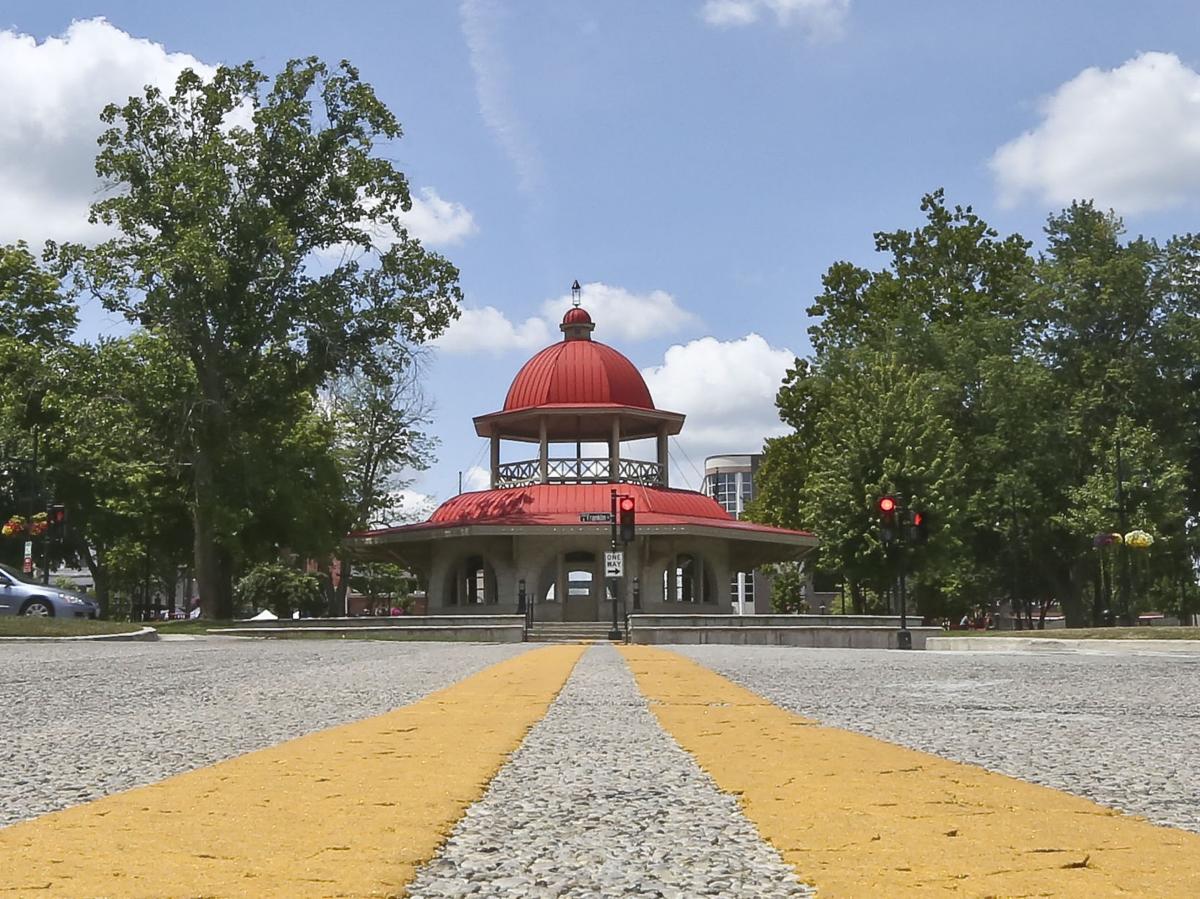 DECATUR — Residents as early as next year could see changes such as sidewalk replacement, targeted demolition and more public street lighting and surveillance as city leaders begin to take first steps in a long-discussed plan to revitalize Decatur neighborhoods.
Decatur City Council members on Monday identified some of the sweeping changes that could be implemented as part of the initiative, which was formally launched in 2017 after a period of gathering public feedback. Progress had stalled because of changes in city administration, which included the hiring of a new city manager, Scot Wrighton, who started in March.
"We've talked about neighborhood revitalization for so long," Mayor Julie Moore Wolfe said before the meeting. "And while we can't do everything at once, it's time to take action, and it starts with these study sessions because now we figure out how this is going to get done."
Council members had previously reviewed more than 35 ideas for revitalization, and Monday's meeting focused on the points where three or more members agreed. They included opportunity zone funding for viable investment projects, additional public lighting and surveillance cameras, large-scale demolition and clearing of properties where development of destination projects are planned. Residents expressed concerns regarding foreclosing homes and revitalizing the areas surrounding U.S. 51 as people enter Decatur so that there is a better perception of the city.
"We already have downtown as a success so we need to work from there, outward," Councilman Chuck Kuhle said.
Many of the initiatives would take place in the city's Opportunity Zone, an area that is part of a federal tax incentive program to encourage investment and job creation in low-income areas. The zone is concentrated on the downtown area and the Main Street and Eldorado Street corridors; it is roughly bounded by 22nd Street on the east, Garfield Street on the north, Lake Decatur to the south and Millikin University to the west.
Wrighton categorized solutions into five goals: land and property management, mobilizing human capital, improve the leveraging of financial capital, selectively augment public infrastructure and target/incentivize urban core areas.
You have free articles remaining.
Wrighton also offered the council a plethora of data to help guide the decisionmaking, including: serious criminal activity by neighborhood over the course of two years, existing structure conditions and percentage of residential owner occupancy. Serious criminal activity includes homicide, rape, robbery, burglary, theft, motor vehicle theft, arso and aggravated assault according to the council's data packet. Neighborhoods with the highest percentage of serious criminal activity include: downtown, Wabash Crossing, Millikin Heights, Near East Side and Martin Luther King.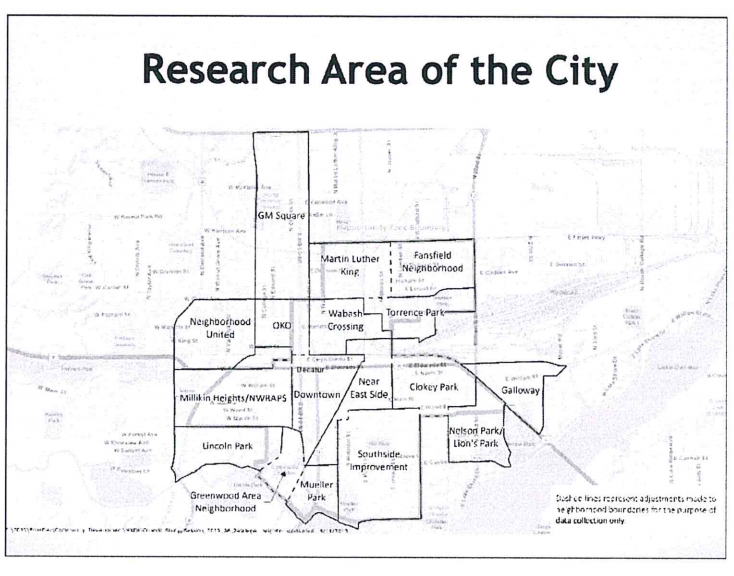 Councilman David Horn said the data helps in deciding what city resources go where and that the study sessions are a crucial step in planning for the future of the city.
"It is important for us to have representation of the neighborhoods we are making important decisions on and that happens at these study sessions," Horn said.
Shelith Hansbro of the Main Street Church spoke to the strategic point regarding incorporating faith-based groups.
"We need to make sure we are including the local churches in the neighborhood revitalization discussion," she said. "We know that we need to have a consolidated approach to taking our communities back."
Hansbro said faith-based organizations can participate by volunteering at various nonprofit entities, outreach counseling, assisting with life-skills coaching and training recruitment and adopting a block-by-block program or equivalent area.
Wrighton said it is important to include all community organizations in the revitalization plan and faith-based groups have already expressed interest.
"We let the community tell us what we should focus on and the people of Main Street Church are assisting in that process," Wrighton said.
Potential next steps that could take place this year involve recruiting an opportunity zone investment adviser to work with the city in submitting projects and market the availability of the zone; creating a land/bank trust entity to manage vacant properties; begin studying options for a mandatory rental inspection program; and making selective revisions to city code. According to a rough draft of a timetable for the plan, more businesses and streetscape amenities in 2021 could be added to U.S. 51 between Eldorado Street and Pershing Road.
Council members are expected to continue discussions, with additional details presented by city staff, in the coming weeks and months.
"We've been telling people we are going to do this," Moore Wolfe said, and we need to get going right now."
Contact Analisa Trofimuk at (217) 421-7985. Follow her on Twitter: @AnalisaTro