DECATUR — A decision about whether to allow a shopping center and Chipotle Mexican Grill at a high-traffic corner on Decatur's north side is likely to come in January, Deputy City Manager Billy Tyus said Friday. 
The controversial zoning change on U.S. Business 51 and West Ash Avenue is not on the agenda for Decatur City Council members' next meeting on Monday. This is the first council meeting since the Decatur Plan Commission voted 5-2 on Dec. 7 to recommend that the council approve the rezoning, although the commission's vote is nonbinding. 
The council is not taking up the rezoning vote on Monday because of uncertainty about whether all members will be there, but it will vote on a property tax levy for the coming year. Here's what you need to know:
CHIPOTLE CONTROVERSY 
Residents near the site are passionately opposed to the proposal, citing fears of increased road traffic, a decrease in property values, and lost on-street parking. The 1.6-acre site would have room for a second restaurant and two retailers.
The vote will take place just a few weeks after approving a $3.2 million deficit city budget for 2018, a hole that is partially due to declining sales tax figures. Tyus said the city is trying to balance the effort to attract more businesses to the city and the concerns of residents who live next to the parts of town where commercial developers find most attractive.
"We regularly get requests for people looking to locate, and a lot of times they target (near the intersection of U.S. Business 51 and West Ash Avenue)," Tyus said.
Restaurants chains like Chipotle — ones that are not as commonplace as a McDonald's or Subway but carry a strong national reputation — are highly sought after by city planners for their tendency to draw in customers from out of town.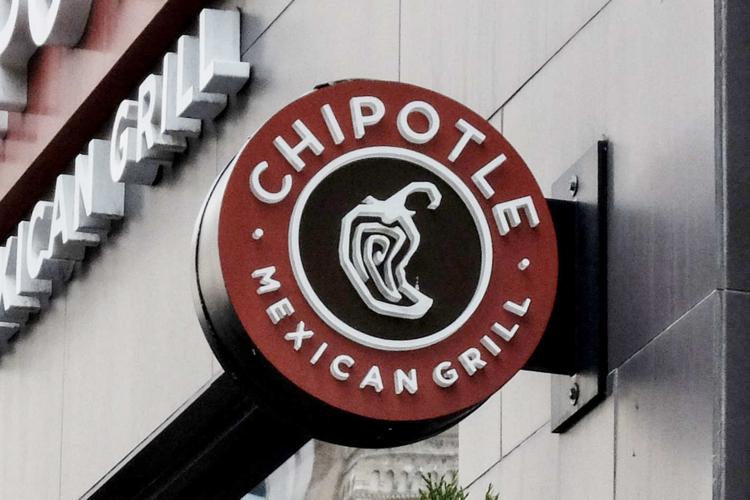 FORSYTH INTERESTED
Communities surrounding Decatur are also looking for what planners call "daytime populations."
"When most residents are off at work, we still want people to be (in Forsyth) doing business — that happens at lunch," said Andrew Zupkoff, community and economic development coordinator for the Village of Forsyth. Zupkoff said a goal for the village in 2018 is to get their own destination restaurant, and used Chipotle and Chick-fil-A as examples.
"People will drive somewhat of a great distance to go to a place that's not on every street corner," Zupkoff said.
Mayor Julie Moore Wolfe and council members Chuck Kuhle, David Horn and Dana Ray have all said they are undecided. Councilman Pat McDaniel will vote against the rezoning. Council members Bill Faber and Lisa Gregory have not publicly stated an opinion. 
NEW FIRE STATION
The council will also be voting in January on a proposal for a new fire station at West Mound Road and Greenridge Drive. It would replace Station 5, now located at 225 E. Christine Drive, just north of Brettwood Village.
Fire Chief Jeff Abbott said building a fire station there would allow firefighters to arrive more quickly at emergencies on the north side of the city.
Abbott has said the planned cost to build the new Station 5 would be $2 million, part of an $8.5 million plan to renovate or replace the seven fire stations in the city.
The new station ran into objections from nearby residents for reasons almost identical to those from the Ash Avenue proposal — property values, traffic safety and on-street parking.
Abbott said the desire to bring a fire station farther north in Decatur has existed since the 1990s, when new residential developments were built there and new land was annexed into the city, increasing the service boundaries for the city's fire department.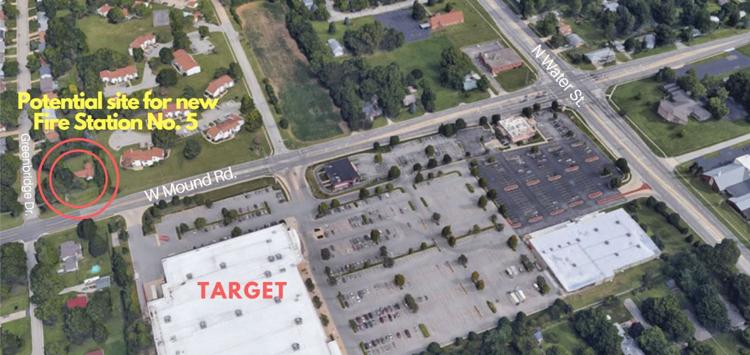 PROPERTY TAX VOTE 
Before the new year, council members will vote to approve next year's property tax levy, which officials have proposed to set at $13.8 million, almost identical to the levy raised last year.
The tax rate that homeowners will see on their bill depends on overall property values in Decatur, which have not yet been determined by Macon County officials. Tyus said he expects that the assessment figures would be available in the early months of 2018. 
Council members have balked at the idea of raising taxes, including the property tax levy. If officials had closed the $3.2 million budget gap solely with a higher levy, it would have meant a 23 percent increase over last year.
Editor's note: This article has been corrected to reflect the cost of the new fire station.