DECATUR — Dan Caulkins, winner of the Tuesday race for the 101st Illinois house District, is raising concerns about some voting machines after several people complained of difficulty at polling places, he said.
"I don't presume that this was intentional, but I think it speaks to a voting system that isn't reliable for whatever reason," Caulkins said. "There may be some technical explanation for it, but the thing that concerns me is how many people didn't even notice."
Macon County Clerk Steve Bean, who oversees elections in Macon County, said he did receive notice from a poll worker that there were two instances of problems with a voting machine, but in those cases, the voters were able to cast their ballot another way.
One voter who experienced a problem with a touchscreen machine was Andrew Chiligiris, an attorney at Macon County Title Co. in Decatur.
"I was at the Concordia Lutheran Church (polling station) ... I pressed one name and the other name darkened," Chiligiris said. "I went to the election judge, I told them the machine wasn't working. I got a paper ballot, and the comment was (from the election judge), 'Well that machine's been sensitive all day."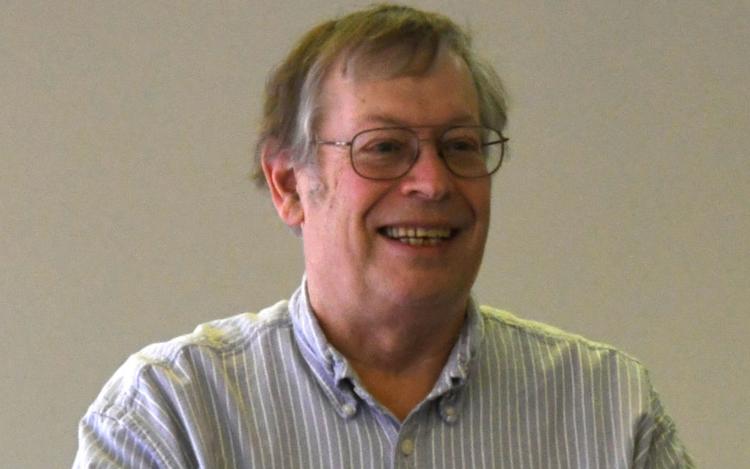 Touchscreen voting machines are meant as an alternative to scannable paper ballots for people who have trouble using a pen, according to Bean, and the machine gives voters several chances to confirm or change their candidate choices.
"If you (select) the wrong person you can (select it) and touch another person," Bean said. "If you proceed and keep voting, when you hit the print button on that machine, the ballot pops out, you review it, and you can spoil it like a regular paper ballot."
Chiligiris said it appeared the touchscreen machine he used on Tuesday wasn't properly calibrated. "I don't think it was a conspiracy to pick one person over another, it's just frustrating in this day and age, they can't afford an iPad or something that's more precise."
Bean said he did not get wind of any complaints about voting machines until after polls closed last night.
"We didn't get a report form the election judges, and we would've corrected the situation if we had one," Bean said. "I didn't know about this until after the polls closed, so there wasn't anyway to fix it."
Caulkins, who beat Democrat Jen McMillin, said it will be up to the Macon County Republican Party leaders to raise the issue with Bean or file a complaint on the matter.
Macon County Republican Party Chair Bruce Pillsbury said he had talked to both Bean and Caulkins about the matter and was still gathering the facts about what happened.
"Steve Bean is a very honest man and very fair to both parties and he wouldn't stand for anything unethical," Pillsbury said. "I don't think there's anything malicious or nefarious or whatever ... I'm sure Mr. Bean is more than happy to discuss and look into it."
Subscribe to Daily Headlines