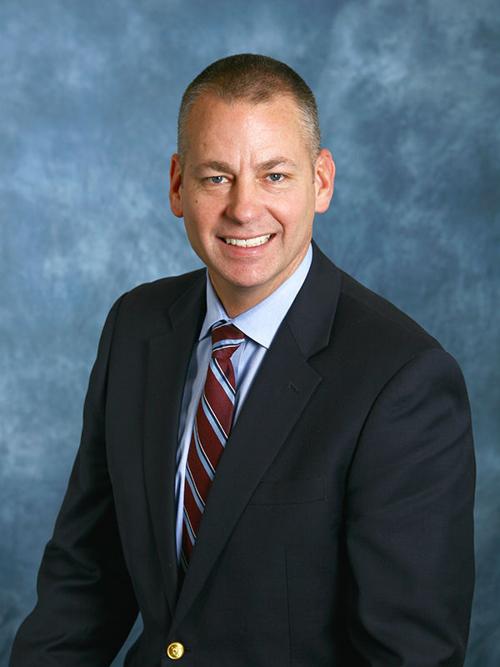 SPRINGFIELD — A Montgomery County attorney is suing the Illinois High School Association over whether entities have the authority to enforce mask mandates for student athletes. 
Also listed in the suit are Craig Anderson, who serves as the IHSA executive director, and Hillsboro Community School District No. 3. 
Thomas DeVore, who practices in the St. Louis area, sued on behalf of his two children, athletes who will be seniors in schools Hillsboro. He claims they will be irreparably harmed by participation rules the IHSA introduced this month.
DeVore on Tuesday said the IHSA can't legally enforce the mask requirement.
"When a governmental body or someone you believe is in a position of power over you tells you to do something, you have to ask the question, 'Do you have the authority to do that?'" DeVore said. 
Anderson declined to comment on the lawsuit, but provided the following statement: "We are aware of the lawsuit and do not plan on commenting on ongoing litigation at this time. All of our efforts remain focused on working with the top medical professionals in the state to try and provide the safest framework possible for the return of our students to IHSA sports and activities in 2020-21."
Later on Tuesday, the IHSA announced it would be deferring to the Illinois Department of Health (IDPH), the Illinois State Board of Education (ISBE) and the Governor's Office on all of its "Return to Play" guidelines.
"There is an unprecedented level of planning for this school year due to COVID-19, and we have come to understand that there needs to be a greater consistency between the guidelines for returning to learn and returning to interscholastic athletics," Anderson said in a statement. "Some of the recommendations by the IHSA Sports Medicine Advisory Committee (SMAC) and directives from IDPH have come into direct conflict with each other, especially as it relates to the use of masks by student-athletes. As a result, we feel it is important to let IDPH and ISBE provide a consistent direction for our membership moving forward. We will wait on direction from these organizations for further guidance on Return to Play plans for the 2020-21 school year."
The lawsuit claims that change came after a COVID-19 outbreak at Lake Zurich High School. According to a July 7 email included in the filing, the school saw positive tests among 10 students who participated in Lake Zurich sports camps, along with one parent who was hospitalized.
Jesse Ruiz, Pritzker's deputy governor for education, sent Anderson a note the next day, saying the Illinois Department of Public Health would now require all sports participants to wear masks — it was later clarified that the measure doesn't apply to people outside following social distancing — and would ban any physical contact among athletes.
"I know that changing recently-released guidance is difficult, but I know you appreciate the changes necessitated by ever-changing public health conditions," Ruiz wrote in an email included in the filing.
The lawsuit claims the rules are "the illegal product of collusion between state agencies, Anderson and the IHSA," and that the IHSA went beyond its authority in following the state's directives.
"We have the IDPH and the governor's office dictating to a private entity that doesn't get state funding," DeVore said. "They are not controlled by public bodies, the public bodies have no authority." 
DeVore, who has sued the Gov. J.B. Pritzker administration on behalf of business owners chafing against stay-at-home rules, is asking a judge to issue a temporary restraining order that would prevent the IHSA from enforcing the new restrictions.
"My only concern has always been all along is that these types of rules if they are going to be forced on us they have to be done by the legislature," DeVore said.
Despite the changes, Anderson said he's still optimistic there can be sports this fall.
"We still believe there is a path to conducting high school athletics in the fall, like the majority of states surrounding Illinois plan to do," said Anderson. "To make that happen, it's important that we allow IDPH, ISBE and the Governor's Office to take the lead on ensuring the safest and most consistent protocols."
The Chicago Tribune contributed to this story.