DECATUR — At least $7 million of the city's allotted American Rescue Plan funds will soon flow into key Decatur neighborhood revitalization efforts, including for the rehab of owner-occupied properties. 
But before those programs are launched, the city is spearheading an education campaign in hopes of stretching their dollar further. 
Those efforts were boosted Monday with a $20,000 check from Land of Lincoln Credit Union.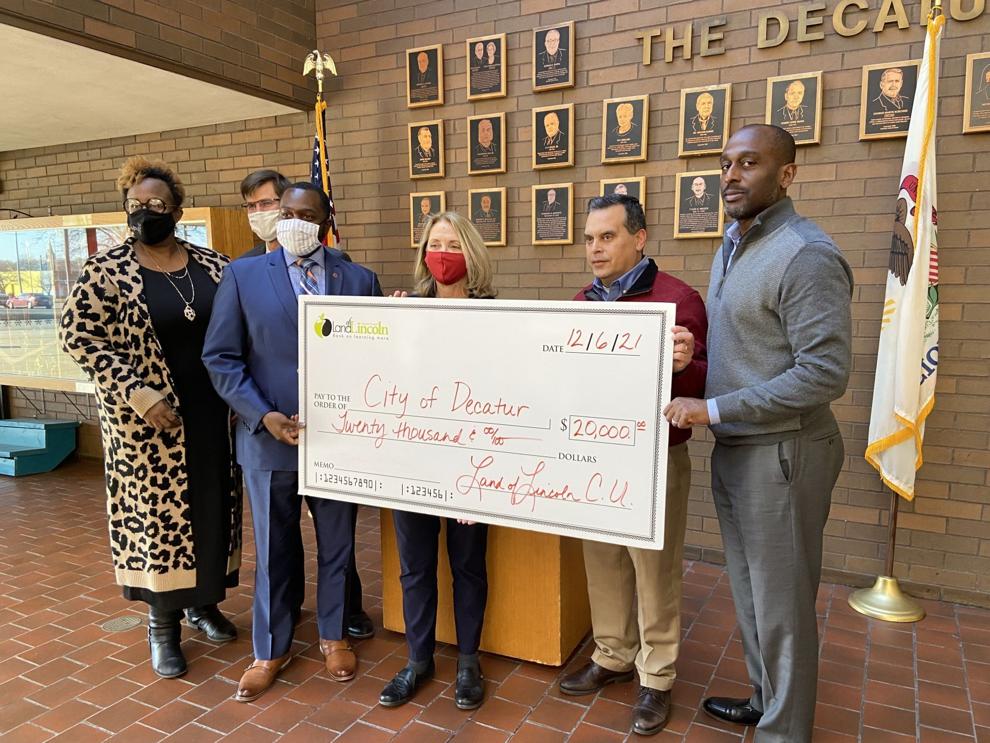 The Decatur-based bank donated the sum at a small ceremony at the Decatur Civic Center. According to city officials, the money will be used for housing counseling, financial literacy, housing property maintenance counseling and credit repair. 
The idea is to give Decatur homeowners the "hands-on training" on how to maintain their rehabbed homes once they are complete.
"With this gift, we're hoping to provide folks with the opportunity to get the training necessary to, in the next step, revitalize all of our neighborhoods because we are one community," said Land of Lincoln president and CEO Robert Ares. 
The city plans to partner with community organizations on the endeavor, which will likely kick off early next year. 
"This is kind of our version of 'It's a Wonderful Life' to have Land of Lincoln Credit Union come in to help residents with this wonderful gift to be able to do the programs that we need to be able to do so," said Mayor Julie Moore Wolfe.
The $1.9 trillion American Rescue Plan was signed into law by President Joe Biden in March. Decatur was granted more than $34 million under the law. 
Most funds have been earmarked for infrastructure projects and neighborhood revitalization initiatives. 
PHOTOS: Newest Phase of Millikin Homestead Revitalization