DECATUR — Even as the 2018 Macon County sheriff's election between incumbent Tony Brown and challenger Jim Root remains unsettled, the focus may soon turn to 2022 as another familiar name is eyeing the office.
"The answer is yes, he will be running for sheriff in 2022," said former Sheriff Thomas Schneider, who is listed as chairman of the "Committee to Elect Buffett for Sheriff" on campaign finance documents filed with the Illinois State Board of Elections last October.
According to the documents, Buffett plans to run as a Republican, which could set up a head-to-head primary matchup with Root and, if successful, a general election contest against incumbent Brown, a Democrat who defeated Root by a single vote in the still-unresolved 2018 election.
The son of multibillionaire investor Warren Buffett, Howard Buffett came to Decatur in the 1990s to work for Archer Daniels Midland Co. His foundation has donated millions of dollars to Decatur-area projects, including to the sheriff's office.
Warren Buffett is the CEO of Berkshire Hathaway. That company sold its newspaper division last year to Lee Enterprises Inc., the parent company of the Herald & Review.
---
Watch now: Howard Buffett talks to reporters in 2017 after being appointed sheriff
---
Brown, reached Monday afternoon, welcomed his "great friend" Buffett into the race. 
"He's a great guy and him running for sheriff, I think it's a great thing," Brown said. 
Brown has not made up his mind on whether he will run for reelection, saying he hopes to get past the legal battles stemming from the close-fought 2018 election before making a decision on 2022. 
Still, Brown said he's "very proud as far as how everything is going as far as the success of the office" despite legal challenge hovering over.
As for a hypothetical matchup against Buffett in 2022, Brown said "however it shakes out, it shakes out."
"At the end of the day, I still love him — and that's my friend," he said. 
---
2018 interview with Warren Buffett 
---
Root, the 2018 Republican nominee for sheriff who's currently locked in a legal battle with Brown over the results of that election, said he intends to run again in 2022, potentially setting up a primary matchup against Buffett. 
Though saying he supports Buffett's right to run for public office, Root did not wait to draw a contrast with Buffett, pointing out that he was previously appointed by Schneider, a Democrat, and his relative lack of law enforcement experience. 
"A guy that was appointed as a Democrat is now running as a Republican is kind of interesting, and how that dynamic works for him, I have no idea," Root said. "... The guy has bought a lot of votes over the last 10 years, but that doesn't deter me from anything."
Even with Buffett in the race, Root said he believes he's the best candidate because "I don't necessarily need somebody to tell me how to run a department."
"I know that when Howard was sheriff, a lot of the decisions that were made were made by all the lieutenants that worked at the department, not necessarily the man at the top," Root said. "I mean, he was guided by the men and women that work there."
"Like I said, I've got 25 years there," he continued. "I know all aspects of the sheriff's office and how it operates and I think that I'm the best candidate because of all the time that I've put in towards law enforcement."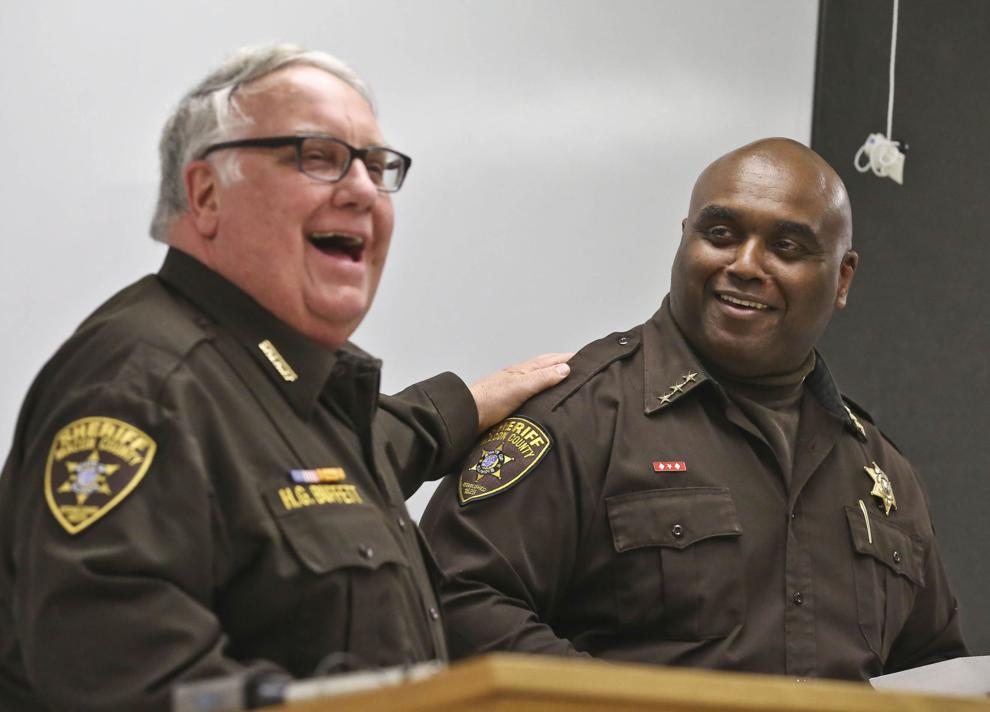 Buffett had previously served as a volunteer for the sheriff's office since 2012. He has also given millions of dollars to law enforcement, social services and other Decatur-area causes over the past few years through his private foundation, which focuses its work on global hunger and wildlife conservation.
Buffett was elected a commissioner of the Douglas County Board in Nebraska in 1998 and currently is on the corporate board of his father's Berkshire Hathaway. He previously has served on the boards of such companies as ADM, Coca-Cola Enterprises, Inc. and ConAgra Foods.
In Decatur, he has donated $15 million for a new law enforcement facility to train police recruits from across the state; millions of dollars to the Decatur Park District for a new amphitheater, extension of a train at Scovill Zoo, and a sculpture park; and millions more to social service agencies, including the new headquarters for the United Way of Decatur and Mid-Illinois, support for domestic violence programs at Dove, Inc. and a new teen center for the Boys and Girls Club of Decatur.
Buffett has also donated more than $9.2 million towards infrastructure and public safety improvements in the John's Hill neighborhood. 
Buffett has also donated millions towards drug and and addiction treatment facilities. Many have attributed his opposition to legal cannabis as a reason the Decatur city leaders have opted out of allowing sales within city limits.
The sheriff's announcement came the same day that CNBC reported Berkshire Hathaway Vice Chairman Greg Abel would succeed Warren Buffett as CEO of Berkshire Hathaway. 
At least three billboards that read "Elect Howard Buffett for Macon County Sheriff 2022" have recently gone up as part of the campaign rollout. 
Schneider said a more formal announcement would be forthcoming in the future with COVID-19 restrictions in mind. 
Buffett thus far is the committee's sole contributor, donating $29,500 the day it was created.
Though Buffett can raise money, candidates seeking to get on the March 2022 primary ballot will likely not be able to start passing petitions until September. The filing period will be in late November and early December.
Schneider, who served as sheriff for 10 years before passing the baton to Buffett, said his appointed successor is the man for the time. 
"I support Howard running for sheriff," Schneider said. "I believe his skill set will be one that is going to fit for the times coming. This is not an easy time for law enforcement and it takes a change agent and somebody with Howard's skill set to move us forward and I'm looking forward to supporting him in his campaign."
---
GALLERY: Former Macon County Sheriff Howard Buffett
November 2018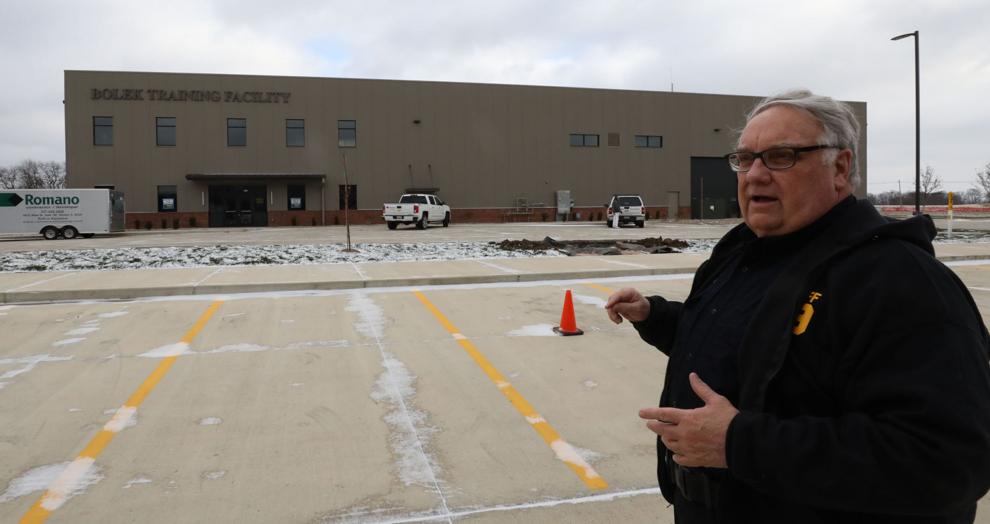 November 2018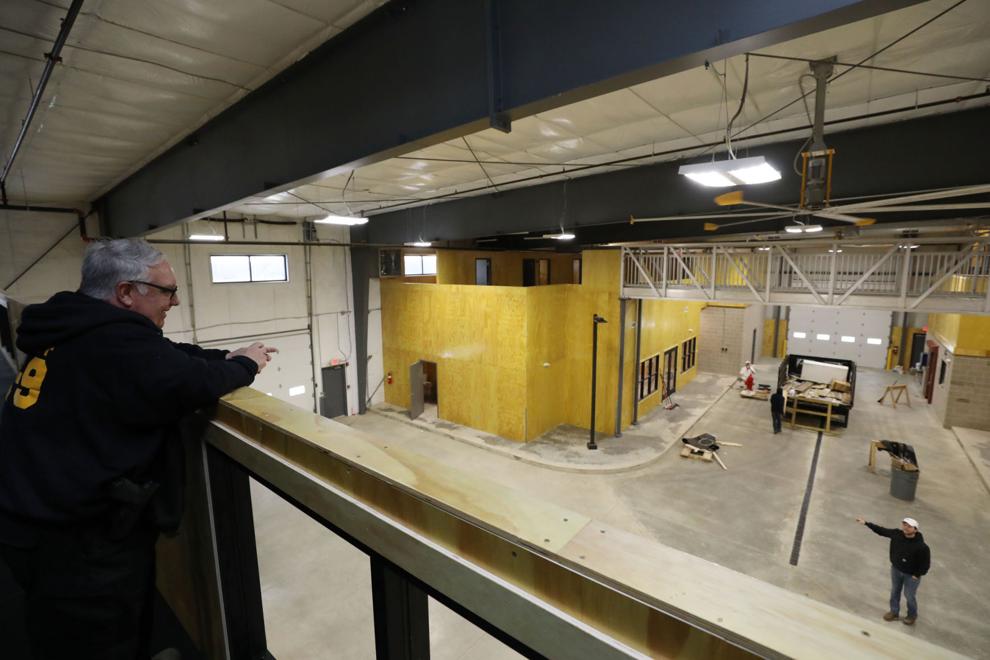 November 2018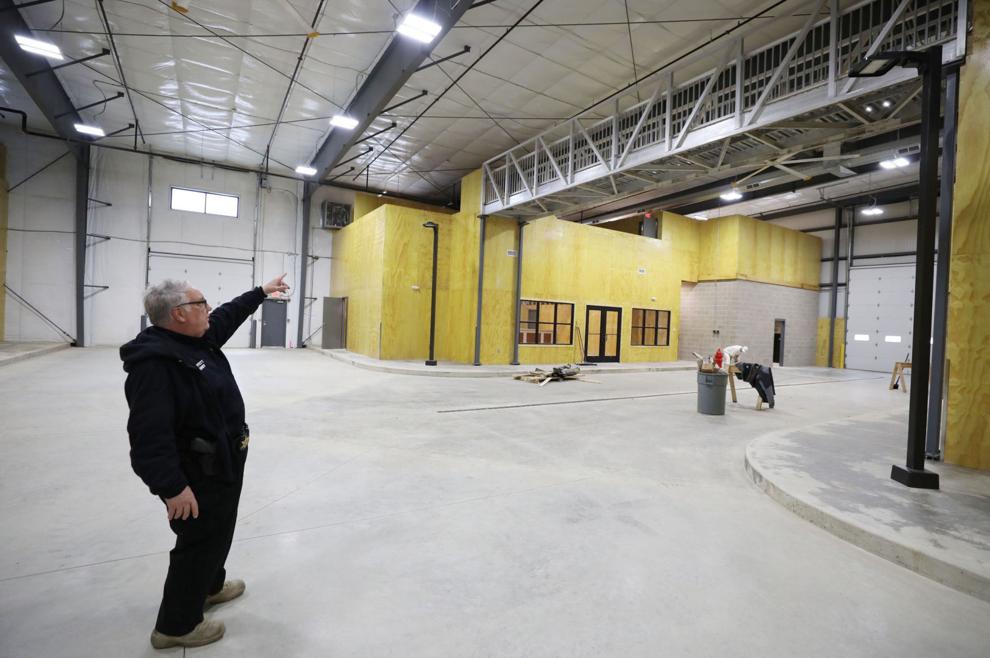 November 2018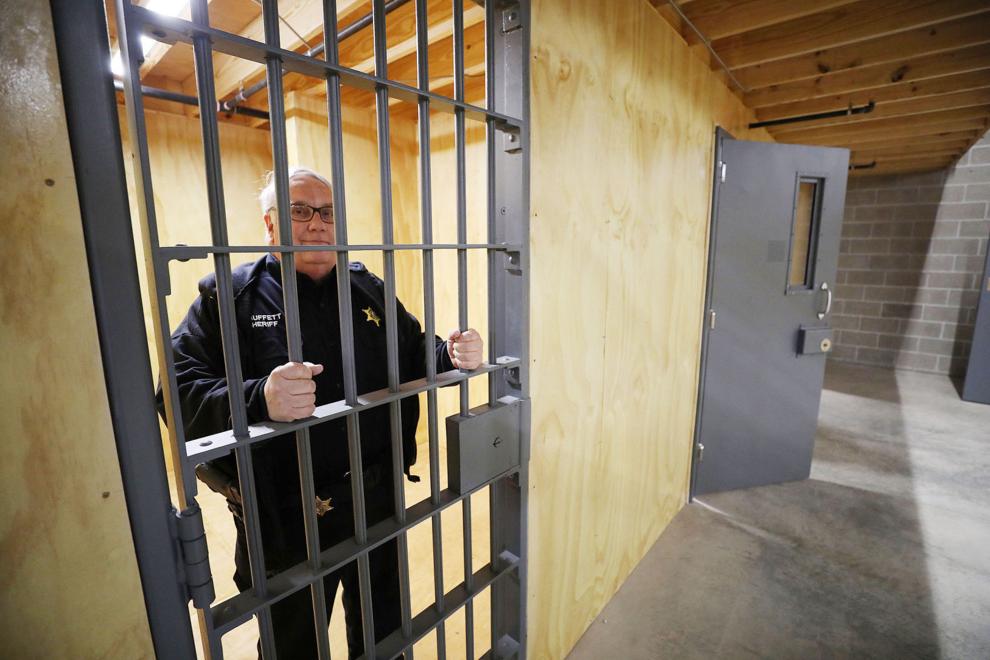 Buffett_Howard obervation room Bolek Training Facility 11.27.18.jpg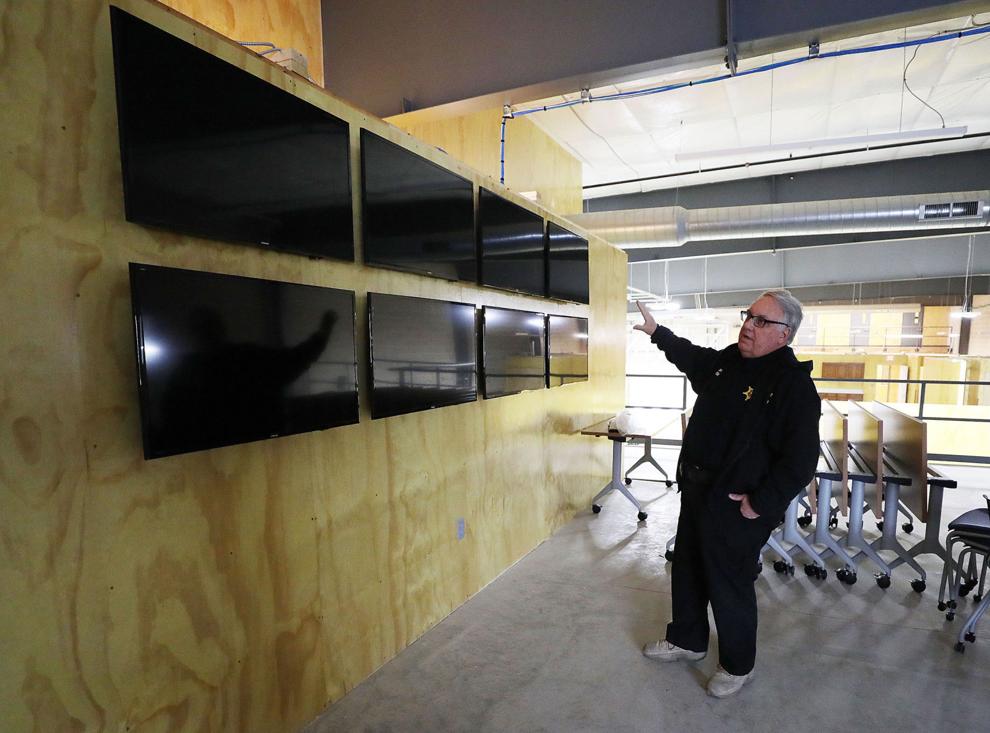 Buffett_Howard obstacle course 1 11.28.18.jpg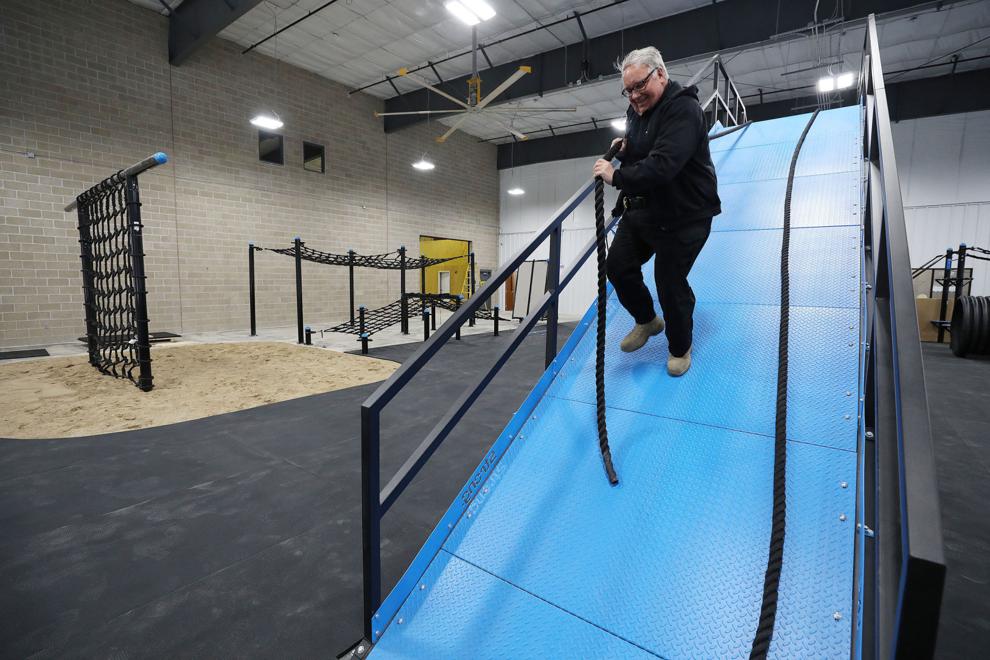 Buffett_Howard obstacle course 2 11.28.18.jpg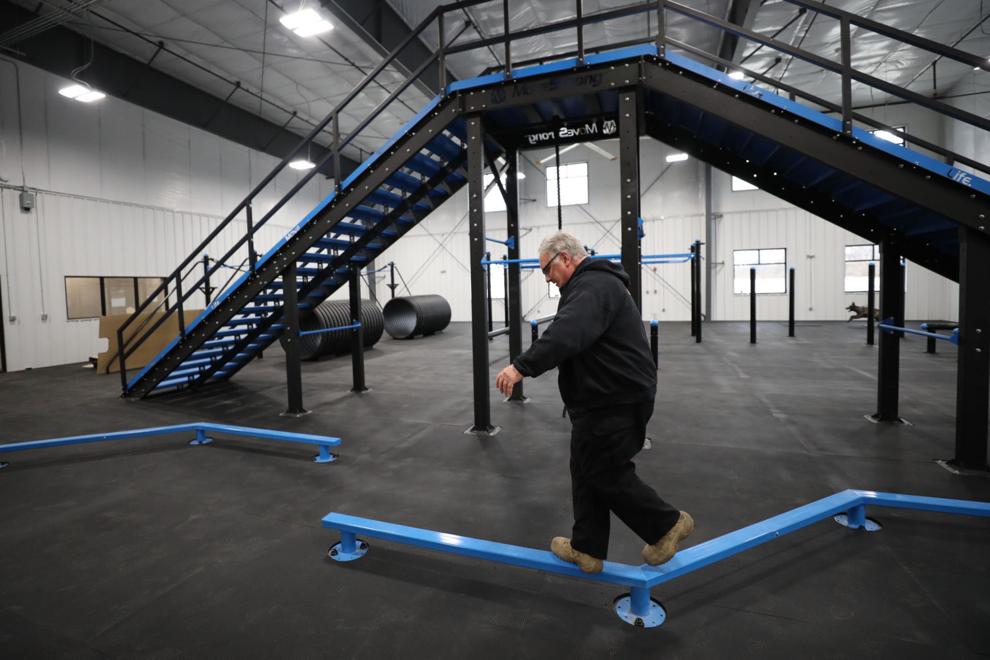 Buffett_Howard obstacle course 3 11.28.18.jpg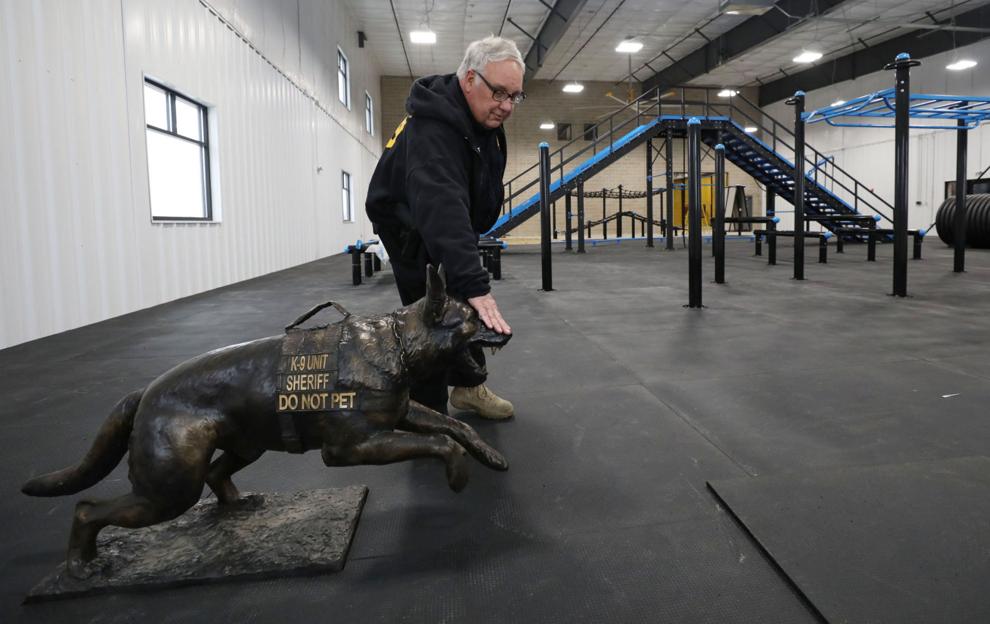 Buffett_Howard shooting range Schneider Training Center 11.27.18.jpg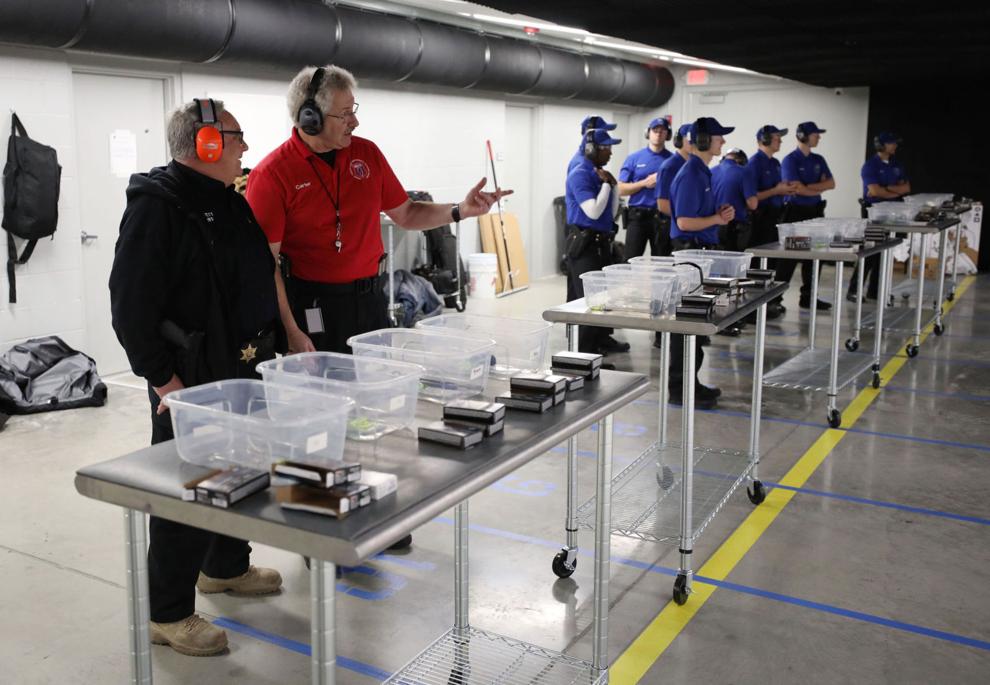 Brown_Tony 11.27.18.jpg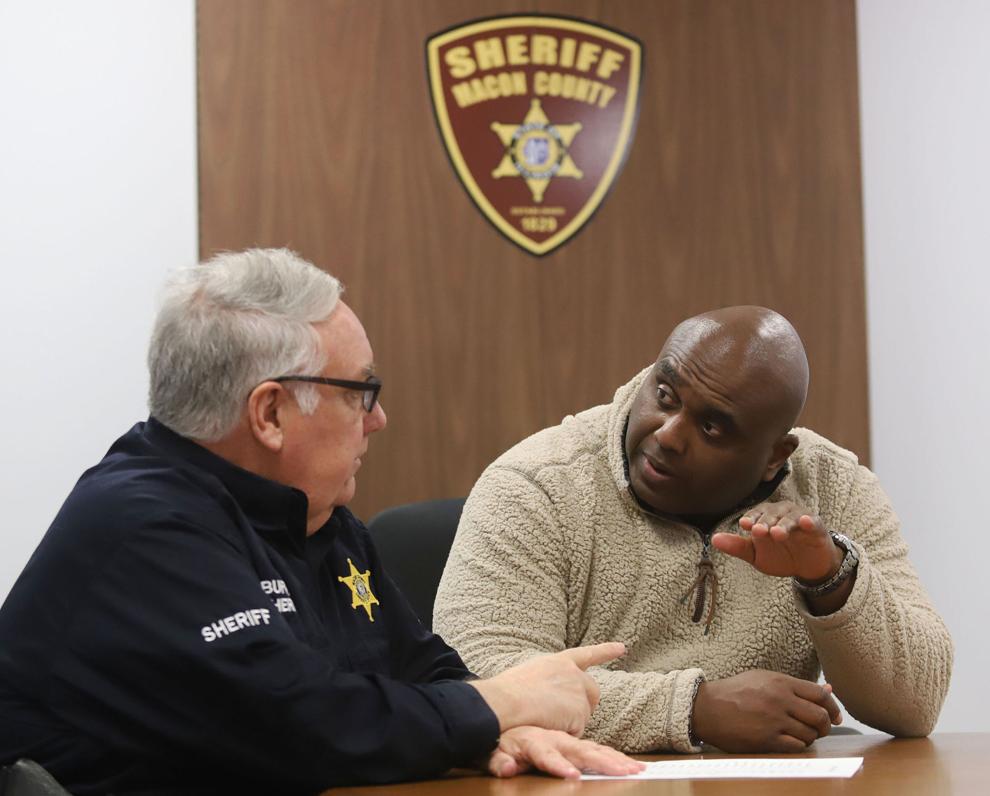 Buffett_Howard 1 11.27.18.jpg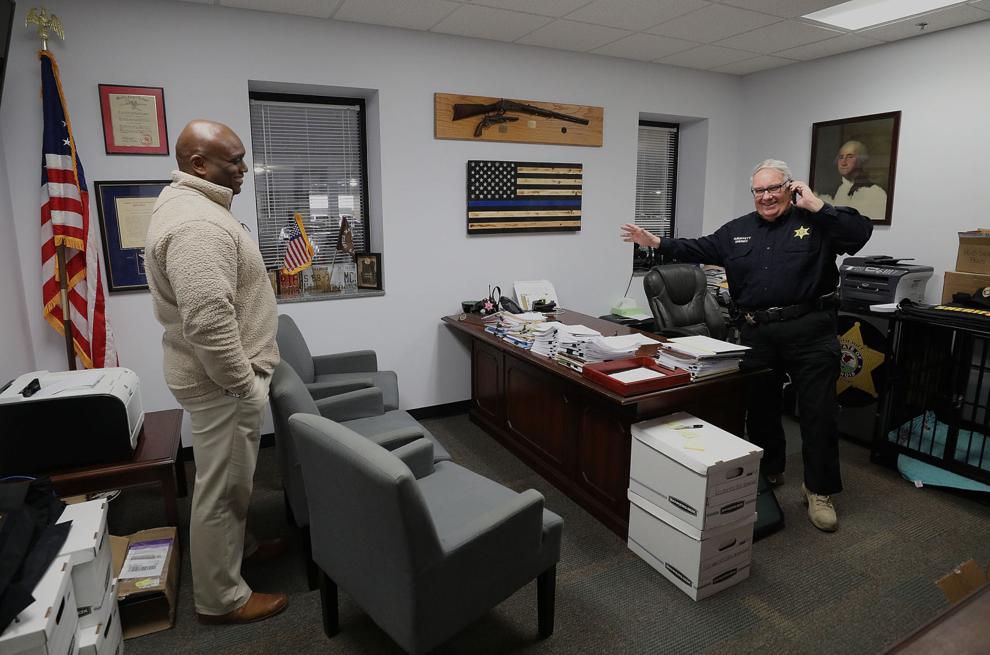 Buffett_Howard 2 11.27.18.jpg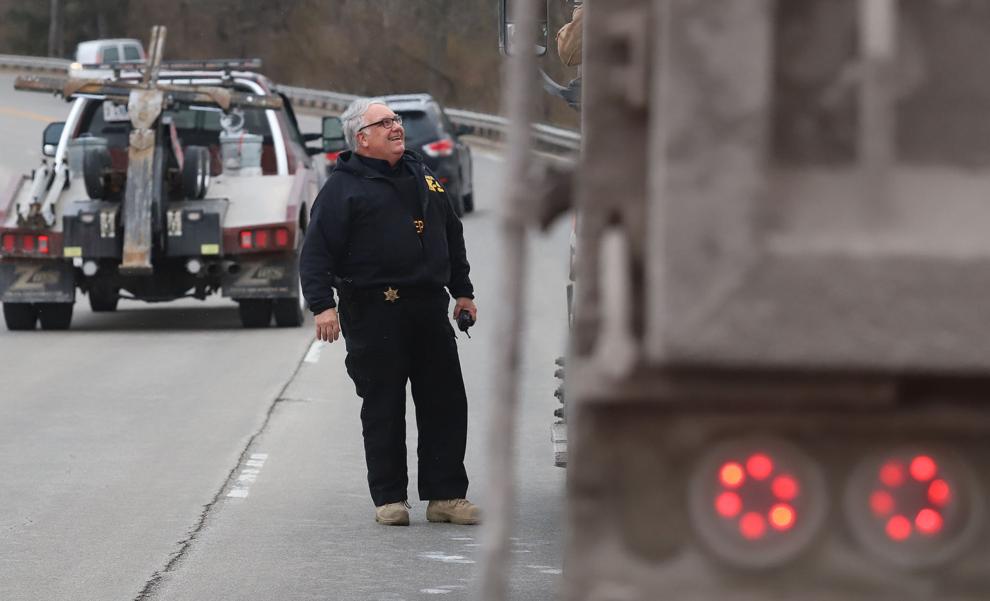 Buffett_Howard 3 11.27.18.jpg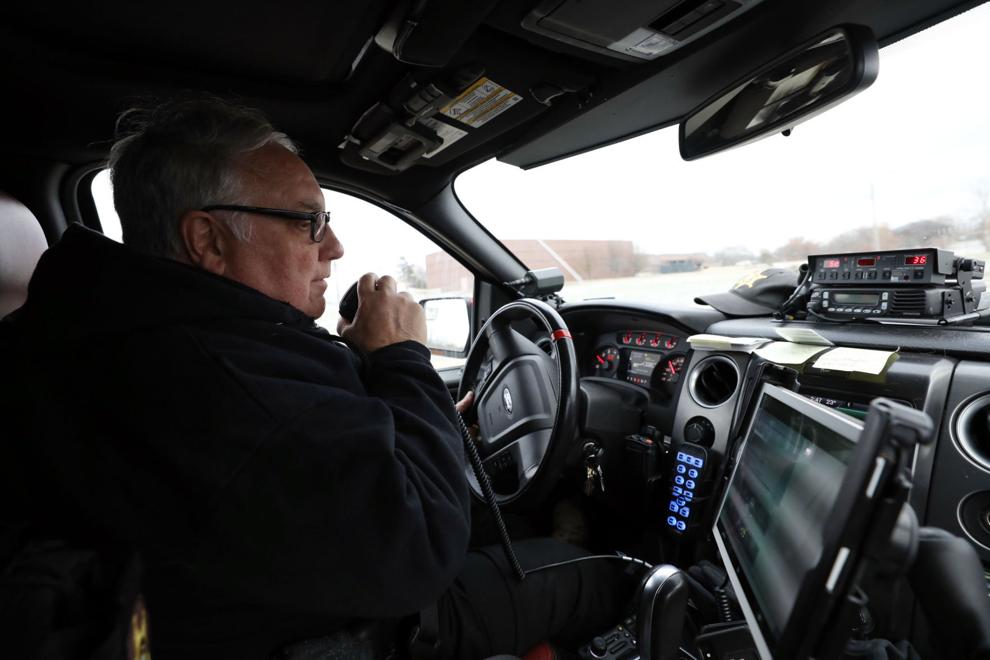 Buffett_Howard 4 11.27.18.jpg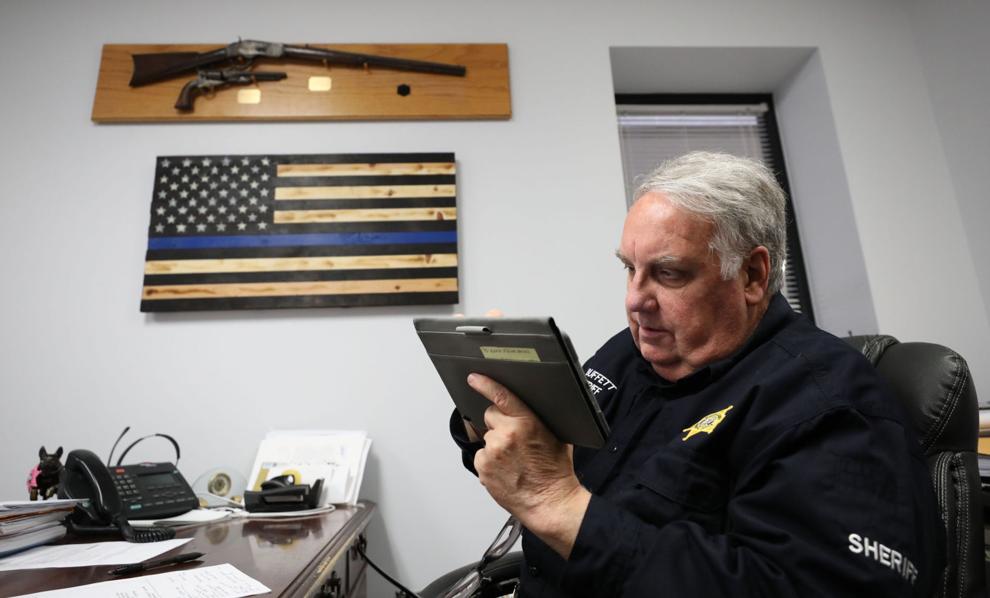 DOMINANT OPTION 2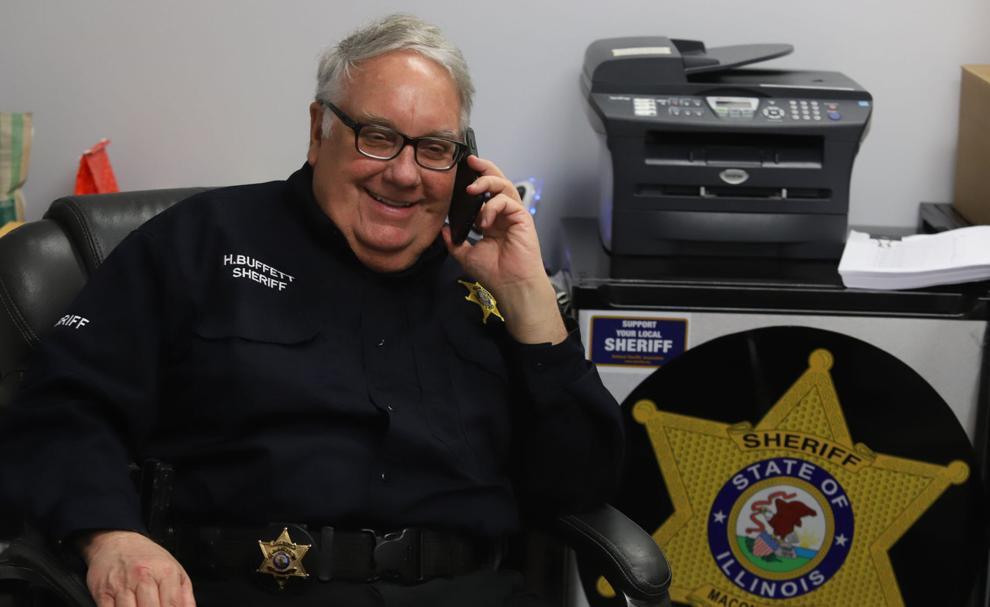 Buffett_Howard 6 11.27.18.jpg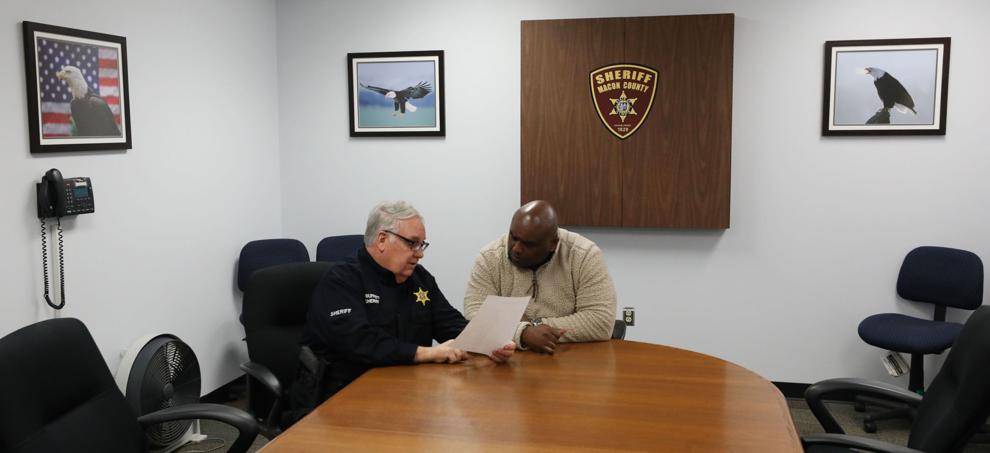 Buffett_Howard 7 11.27.18.jpg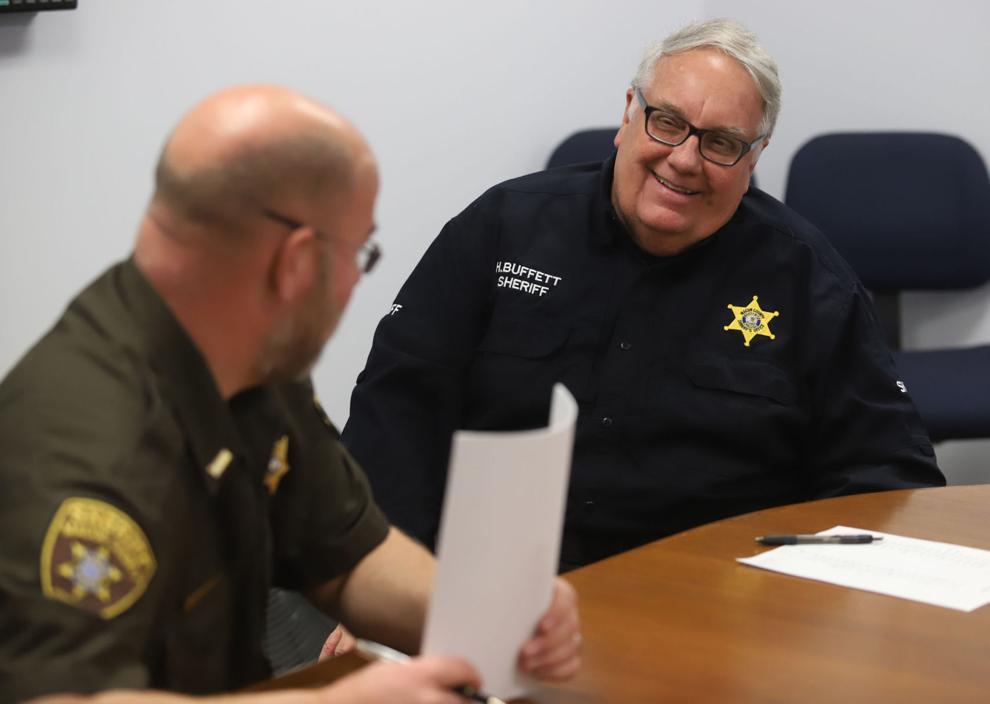 Buffett_Howard 8 11.27.18.jpg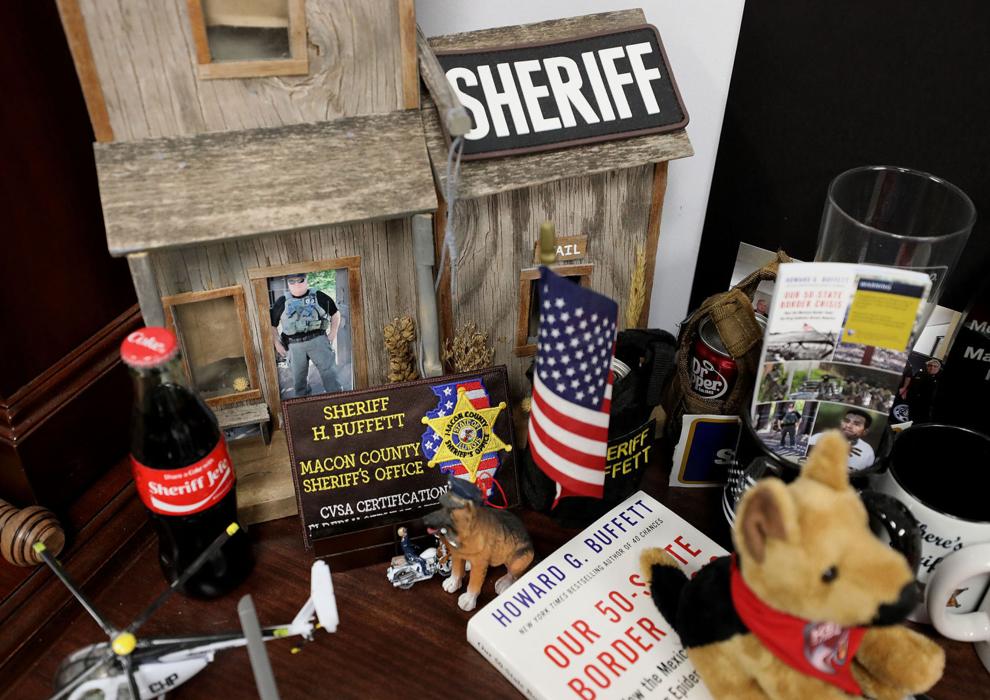 Buffett_Howard 9 11.27.18.jpg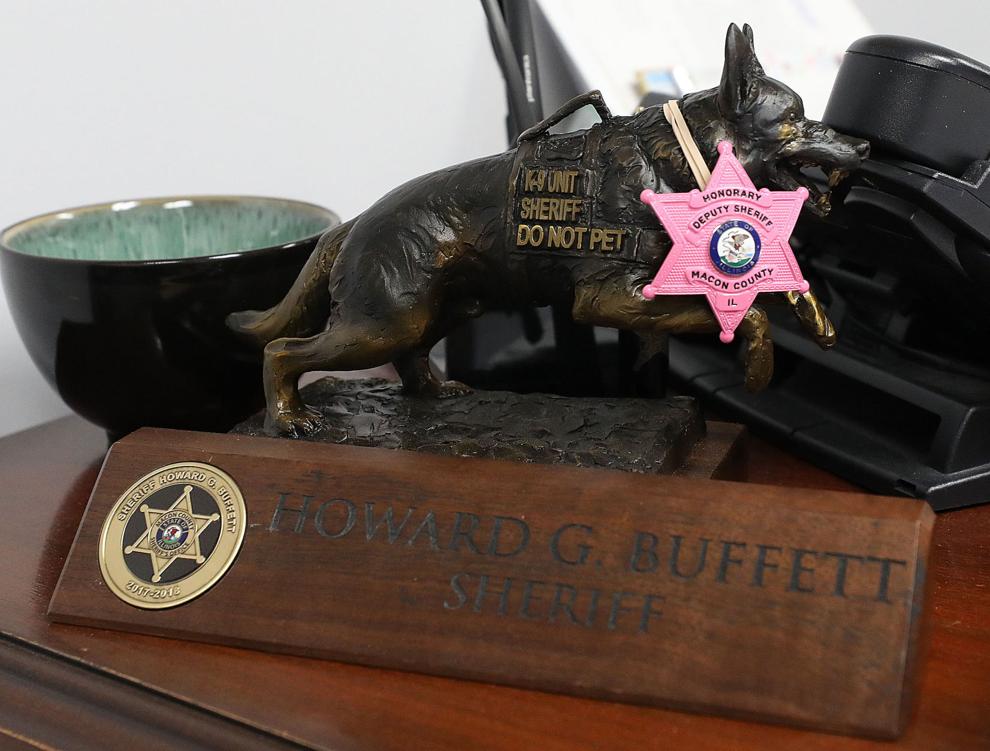 Buffett and Brown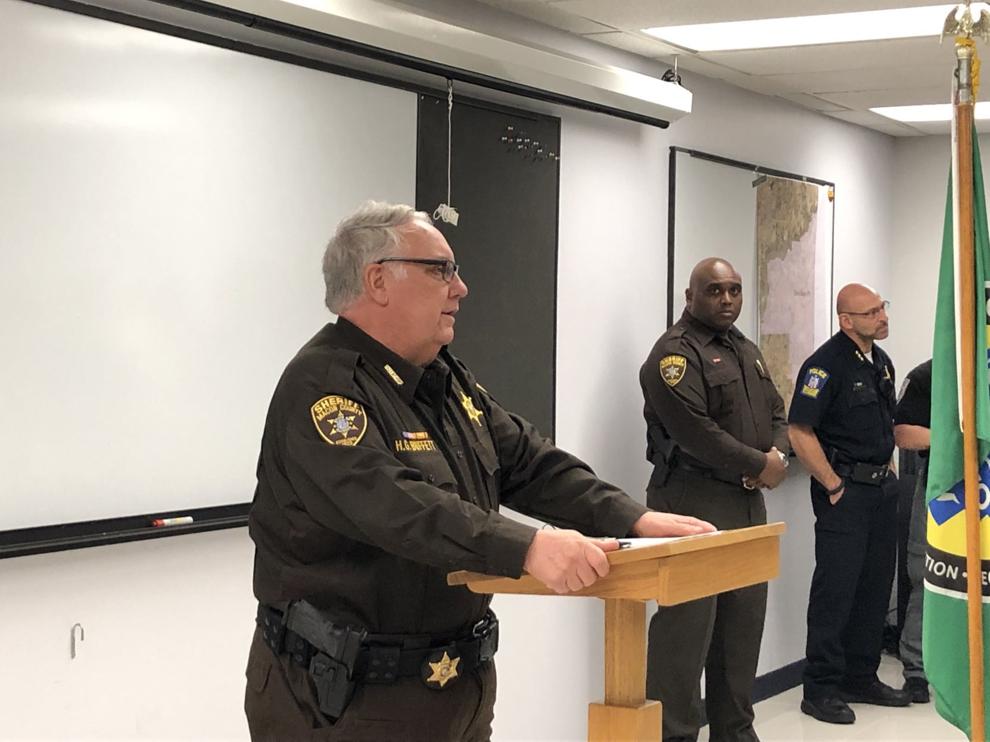 DOMINANT