These agricultural-based industries have largely been a positive in Decatur's story, bringing jobs and money back to the "Soybean Capital of the World" while exporting food products found in grocery stores all around the world.
Yet economic benefits and a sense of identity are not the only things these industries produce.
One major trade-off comes in the form of excess nutrients, specifically nitrogen and phosphorus, that runoff from fertilizers used on local farm fields and from discharges from wastewater treatment plants and factories.
These nutrients seep into local waterways, including Lake Decatur, and eventually make their way down the Mississippi River and into the Gulf of Mexico, contributing to a large hypoxic zone devoid of aquatic life.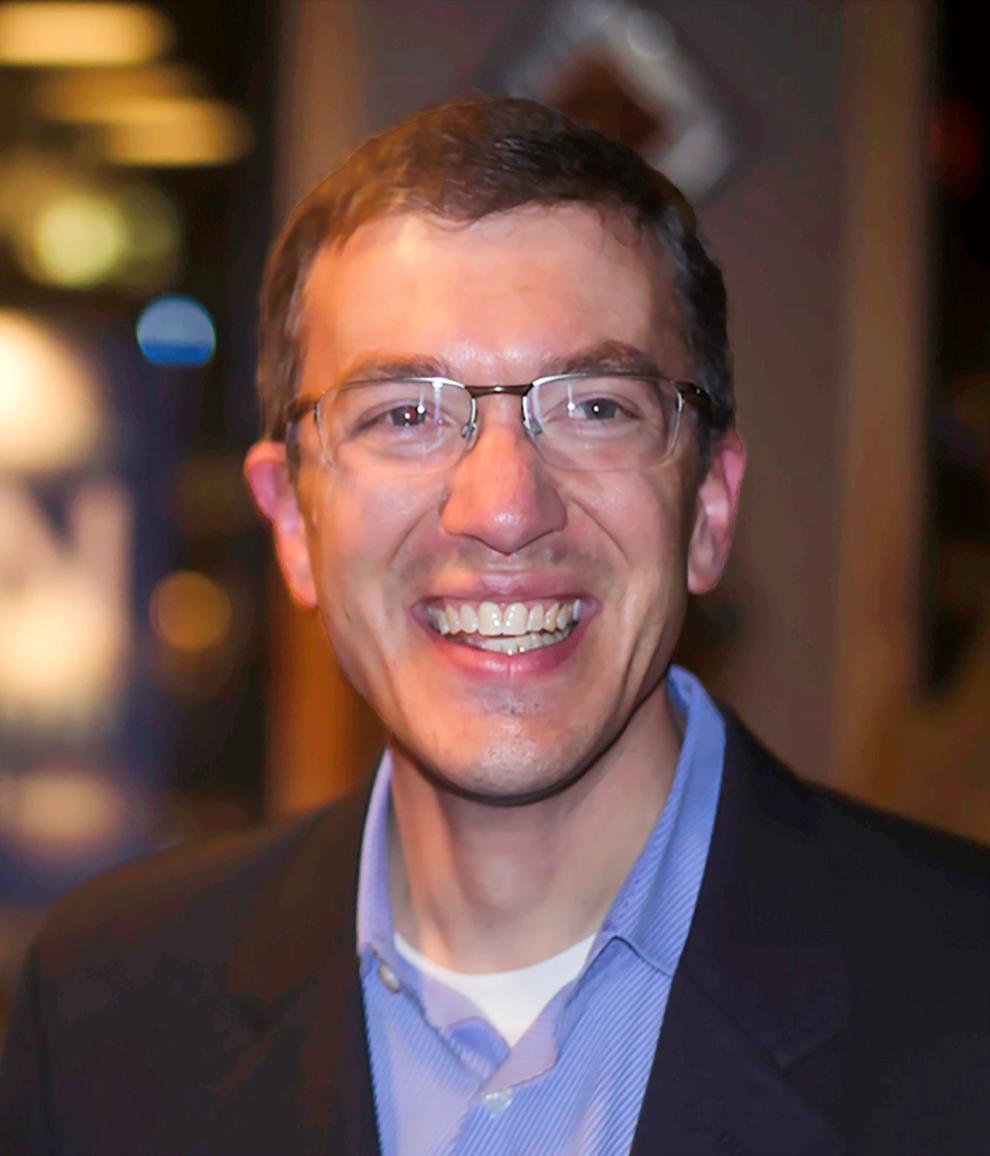 It's also contributed to problems at home — it was not uncommon in the 1980s and 1990s for the city to hand out bottled water to mothers and their newborn children as nitrate levels in Lake Decatur climbed above what was safe to drink. It was a black eye on the city's reputation.
"People would go to what was then Holiday Inn because it was our biggest, nicest hotel when we were recruiting, whether it's a physician or someone to be an engineer at Caterpillar or an executive at ADM," Mayor Julie Moore Wolfe recalled at a recent study session focused on Lake Decatur. "And these young families would check in and there's a notice posted: Do not drink the water if you're pregnant or child under 2."
"We gave away jugs of water to every mom who was pregnant, to every family," she said. "Just about everyone I knew because I had young children at the time had water jugs in their house because we couldn't drink Decatur water."
But, that does not mean the nutrients have gone away as runoff from farms in the lake's watershed and wastewater discharge from heavy industry find their way into the lake and, eventually, beyond. 
This leads to problems both near and far. 
Where does Decatur's water come from?
Emergency water sources include well fields in DeWitt County and former sand and gravel pits near the South Water Treatment Plant.
"Lake Decatur was built in the 1920s, and it was built in the middle of Central Illinois, which obviously has acres and acres of corn and soybean fields, in particular," said water production manager Keith Alexander. "So literally ever since the lake was built, we've had challenges with sedimentation, which is dirt running into the lake, and obviously we've had challenges with nutrients, mostly farm-applied fertilizers, herbicides and pesticides."
A major drought in 2012 was the catalyst for the city to move forward with a $92 million dredging project to remove sediment that accumulated at the bottom of the lake. The project, completed in 2019, increased the lake's storage capacity by 30%.
Sediment was the point of concern for Moore Wolfe and the city's alderman at a study session in May. According to a report commissioned by the city, more than $1 million worth of sediment seeps into the lake every year. And in order to protect its dredging investment, at least $20 million may be needed over the next six years. 
What about nitrates?
The concern about runoff is hardly confined to Macon County. 
U.S. Department of Agriculture Tom Vilsack was asked about farm runoff during an interview with Erin Murphy, a reporter for the Herald & Review's sister newspaper in Iowa, The Quad-City Times. Vilsack said the federal government offers various grants and loans for municipalities for water treatment and to upgrade facilities.
"And you combine that with the ability on the farm to reduce the level of those of nitrogen and phosphorus getting into the rivers to begin with," he said.
That means precision agriculture and using bio-based products "so there isn't the need for over application to causes problems downstream," said Vilsack, a former Iowa governor.
Lake Decatur supplies Decatur and Mount Zion. According to the Illinois State Water Survey, about 13 million pounds of nitrate loading occurs within the Lake Decatur watershed every year, causing it to periodically exceed safe drinking water standards. 
Though sediment build up has been an issue since the lake was built, nutrient loading as a problem began in earnest in the 1950s, when nitrogen fertilizer became the product of choice for farmers seeking to maximize their corn crop yields. 
The result was periods where nitrates would exceed the federal standard of 10 milligrams per liter in the city's drinking water. Anything above that is considered dangerous, especially for children 2 and under. 
When it would reach those levels, typically late winter through late spring or early summer, the city would provide water bottles for mothers and their children.
"We've worked with soil and water districts up and down the watershed ever since the 1940s," Alexander said. "But unfortunately, those efforts weren't enough to reduce nitrate levels down lower."
In 1981, the Herald & Review published a multi-part series on water quality issues and problems with the Sangamon River watershed. "Lake Decatur gets the lowest grade of water quality designated by the state Environmental Protection Agency," the newspaper wrote, described by the department as "poor condition with high problem potentional." 
In 1992, the city was cited by the Illinois EPA for failing to meet safe drinking water standards. The agency required the city to take steps to bring nitrogen levels to acceptable concentrations within nine years. 
This was fulfilled in 2000 as the city and state signed a consent order to construct a nitrate reduction facility at the South Water Treatment Plant. Basically, the facility removes nitrates using an ion exchange process. It went online in 2002.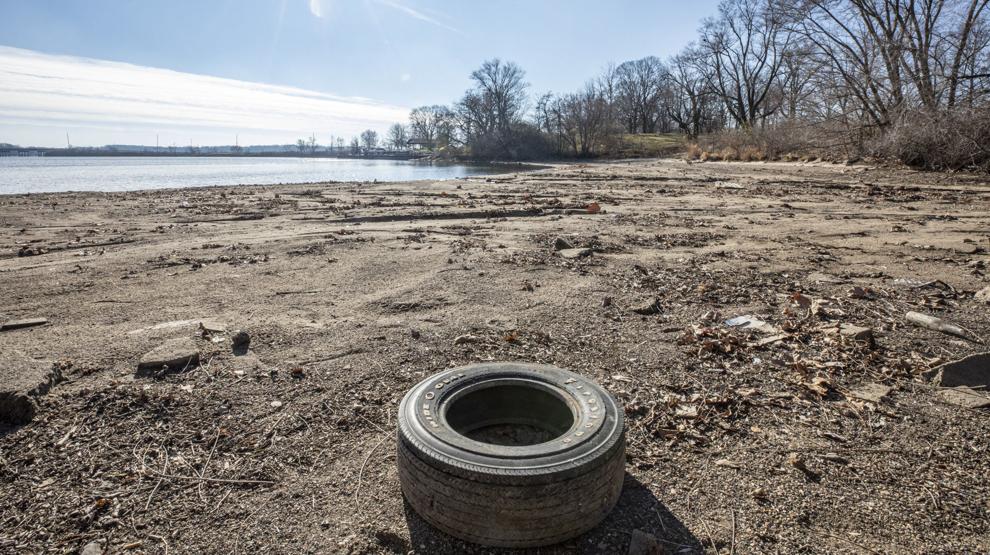 The facility is only used when nitrogen levels begin to reach unsafe levels, which is on average 65 days per year at a cost of $2,725 per day, Alexander said. 
When water is pumped out of Lake Decatur, it is tested for nitrates and then sent to setting basins and filters. If the nitrate level is high, some of the water is diverted into the nitrate removal facility.
There, it is pumped through a series of 10,000-gallon tanks that contain resin beads and saltwater. As the water passes through the tanks, a chemical reaction allows the chloride anions on the resin beads to trade places with the nitrate anions in the water being processed. 
The processed water exiting the facility has close to no nitrates in it. It's then sent to a reservoir, where it's blended with other water. The processed water will reduce the overall nitrate content to meet EPA standards. 
The city has not handed out bottled water due to nitrogen since the facility opened. 
"I'm not concerned about nitrates in our water right now because I think our process does a very, very good job," Moore Wolfe said. "Our farm bureaus have worked to reduce nitrates. The runoff is not what it was 25 years ago."
Point source problems
While one problem was solved, others remain.
Among them is phosphorus runoff from the city's wastewater treatment plant. 
According to the NLRS biennial report, there's been a 24% reduction in phosphorus loads from point sources like wastewater treatment plants in Illinois, much of it driven by capital improvements within the Metropolitan Water Reclamation District of Greater Chicago. 
Though discharge is still far larger in the Chicago area due to its population, the Sanitary District of Decatur has been trending in the wrong direction, increasing on the order of more than 200,000 pounds per year. 
"Our situation is different," said Kent Newton, executive director of the Sanitary District of Decatur, "We don't have a lot of people, but we have all of the grain from Central Illinois and other locations brought here for processing, ADM and Tate & Lyle being some of the largest processing plants in the world. 
"So that concentrates all that grain here," he said. "The good part about that is you don't have a bunch of little treatment plants that you have to fix because it's all concentrated here. But the bad part is that our small population in Decatur has to deal with this large problem."
Indeed, the district faces a reckoning of sorts in the coming years. 
It is in the process of renewing its National Pollutant Discharge Elimination System (NPDES) permit, which is the license a facility receives in order to discharge a specified amount of a pollutant into a body of water.
There are currently no permit limits on the amount of phosphorus the district can discharge. But, with the Illinois EPA following the framework of the Nutrient Loss Reduction Strategy, that is going to change.
Under the new NPDES, the district will be required to start the process of building a phosphorus treatment plant that will eventually limit discharge to 1 milligram per liter.
Newton said it will likely be at least eight years before the plant is built, but the groundwork has already been laid. In recent years, the district has gradually increased its rates in anticipation of the looming capital expense and to avoid a significant one-time rate increase down the road. 
"When we do get the treatment process installed here, it will dramatically reduce the amount of nutrients and the rest of the state will benefit from that," Newton said. "But the people of Decatur and the companies in Decatur are going to be the ones that have to pay for it."
The price tag of the project will be "at least $50 million, but it could be more than that," Newton said. 
The city's large industrial companies (and largest emitters of phosphorus) will likely shoulder a significant sum of the project. But ratepayers will shoulder the burden, too. 
Newton said a draft agreement was received in February and they're combing through the final details. 
Moving forward
Decatur addressed its drinking water challenges nearly two decades ago. Though nitrogen remains in the vast majority of the water not tapped for drinking, the environmental angle of the issue is low on the priority list, especially as leaders seek to protect their dredging investment. 
"I would like to see the long-term plan focus on sediment because we already have the infrastructure in place to reduce nitrates, at least in the drinking water," said Councilman David Horn. "I do understand the environmental concerns about nitrates downstream. But from the perspective of 'we've got a limited amount of money,' the long term plan, I think, has to address that."
The city has a two-year contract with the Macon County Soil and Water Conservation District for work the agency does to reduce nutrient runoff in the Lake Decatur Watershed. The district will receive just over $200,000 each year of the contract. 
At the same time, the cost of excess nutrients will likely fall on the city's large industries and individual ratepayers as EPA-mandated improvements to reduce point-source phosphorus discharge are implemented.  
Still, that leaves another problem that's yet to be solved: what to do with that excess phosphorus that's leached out of the water. Oftentimes, it goes back to farms, where it's used as fertilizer.
"We can move it out of our watershed so it's within somebody else's watershed, but that doesn't really solve the problem," Newton said. 
History photos: Fun on Lake Decatur
No sweat?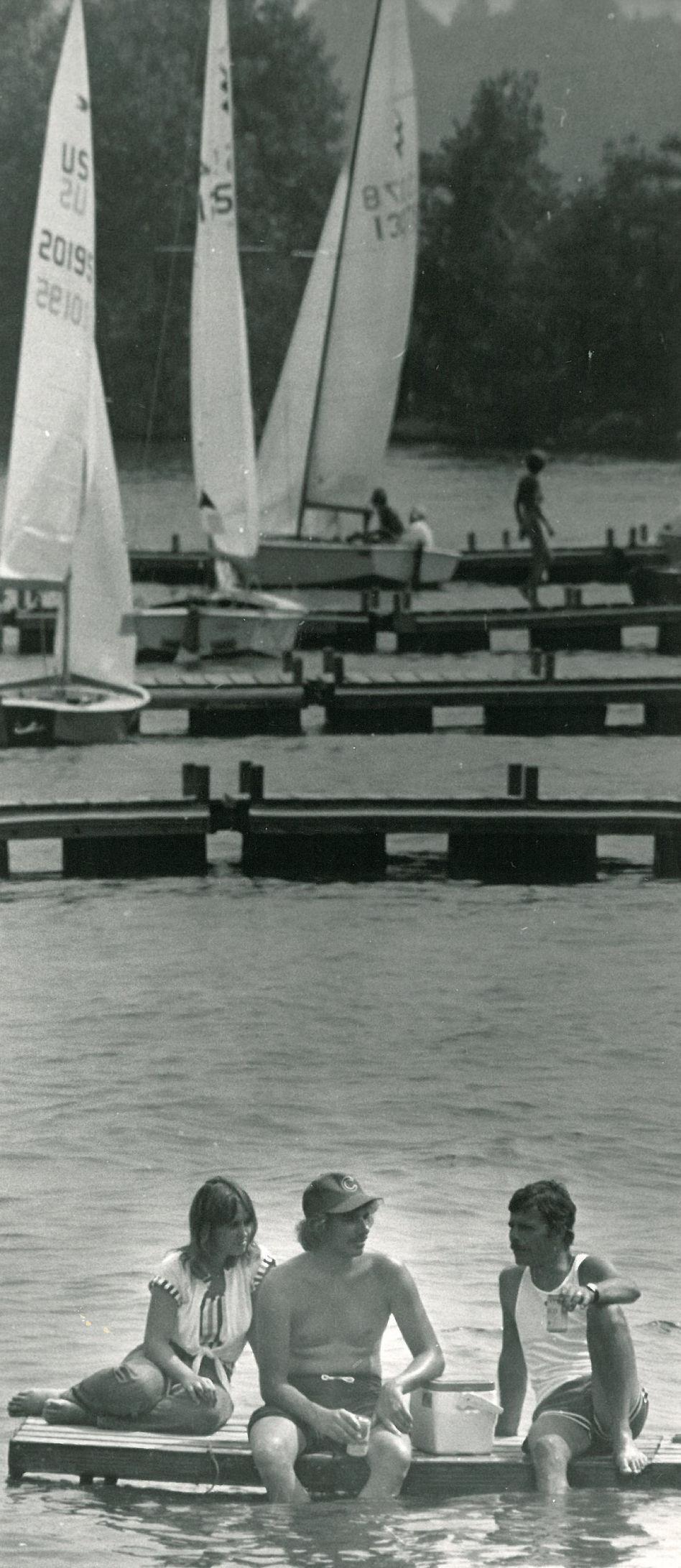 Catchings some Zs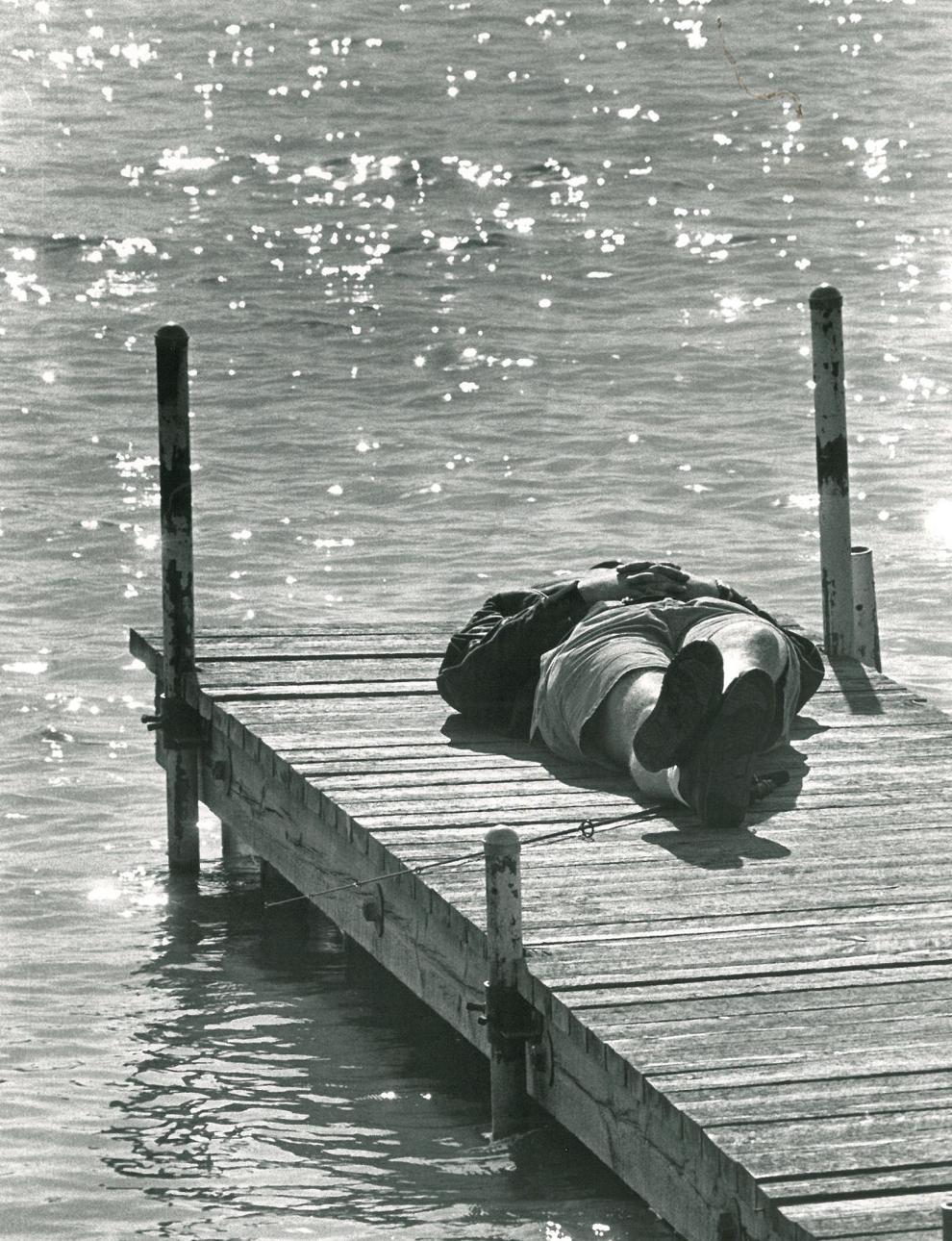 To each his own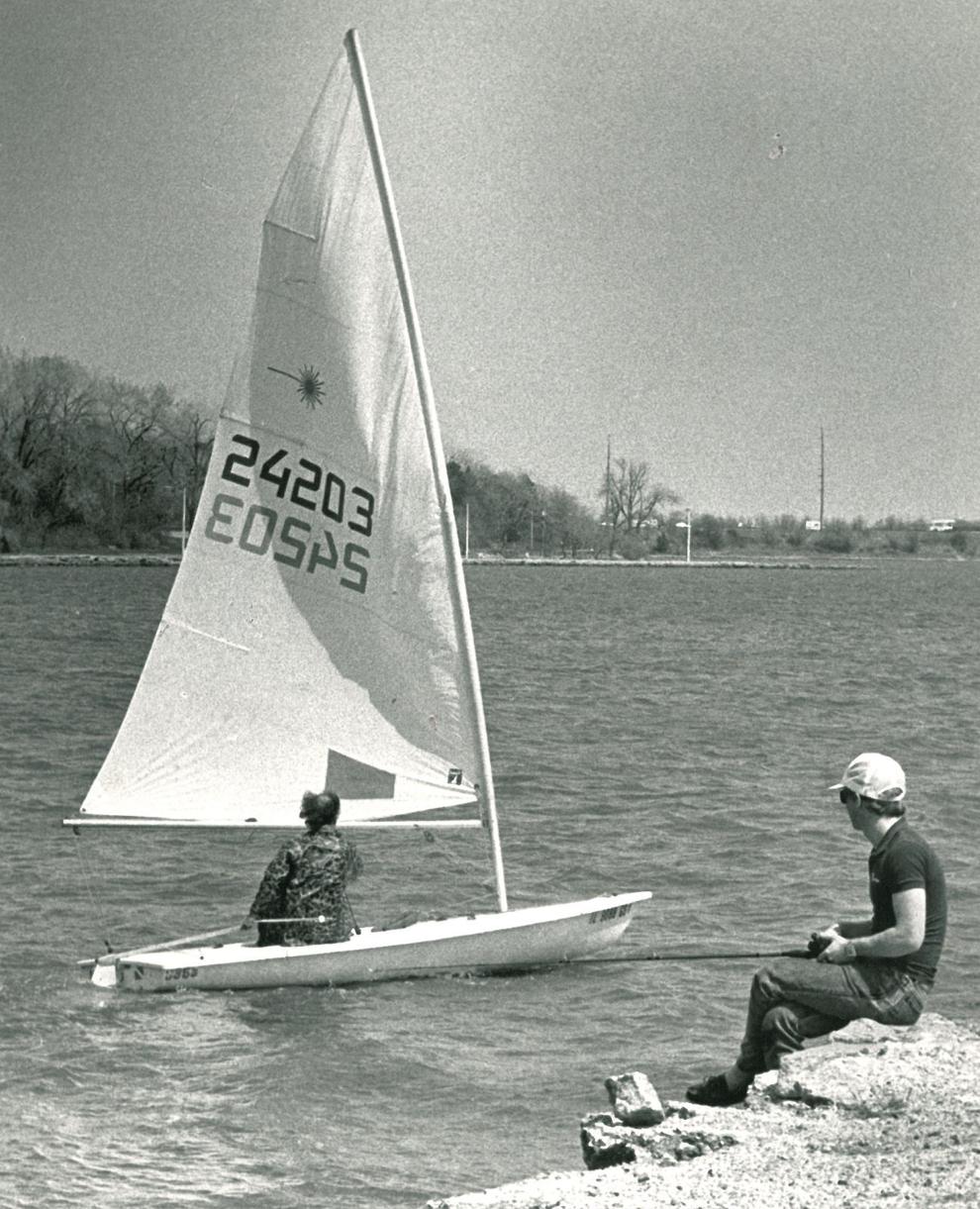 Temporary dam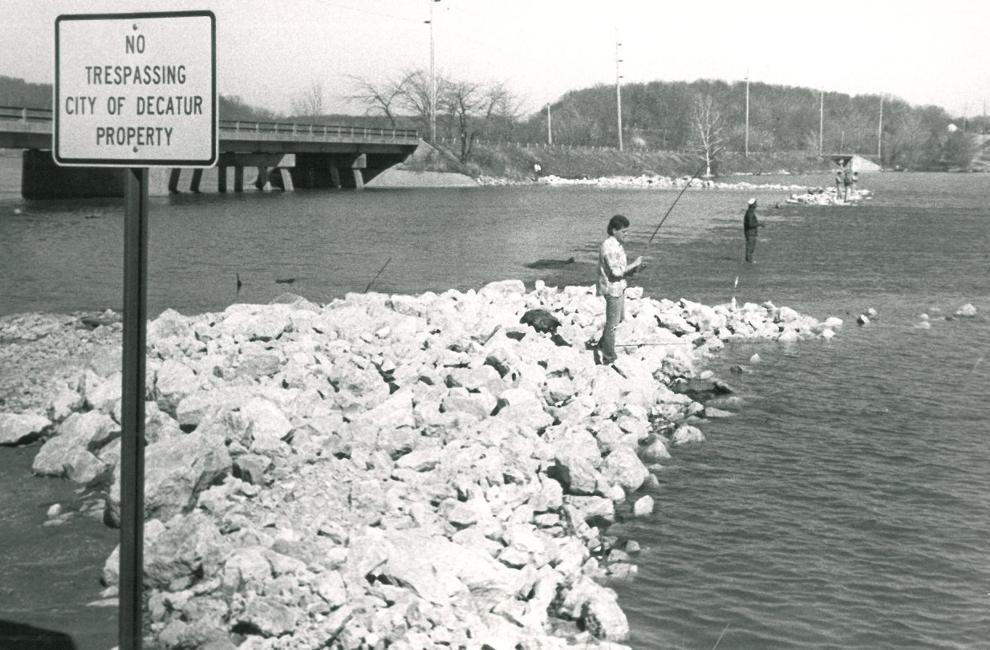 Floating water bed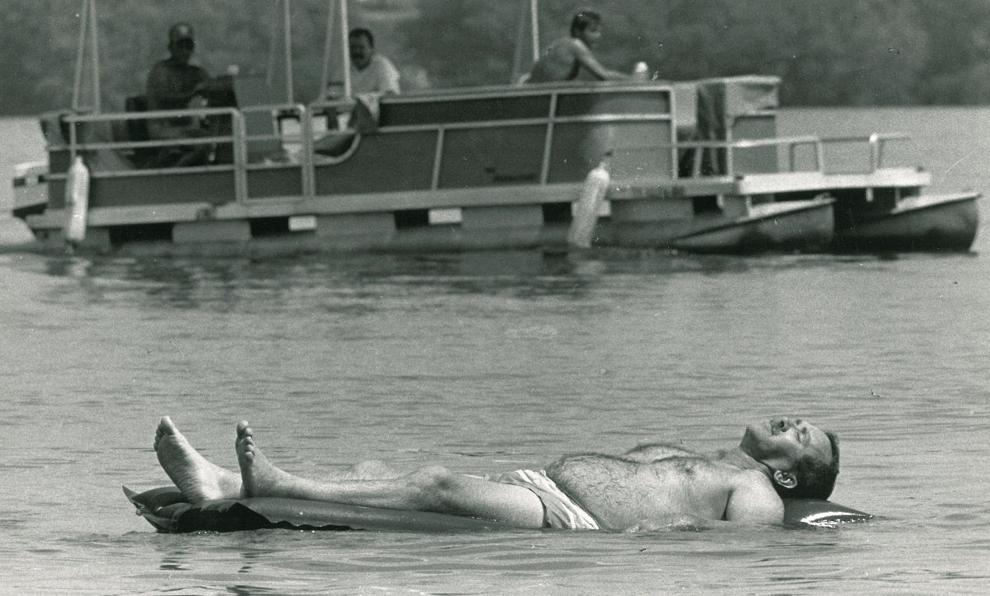 Taking it easy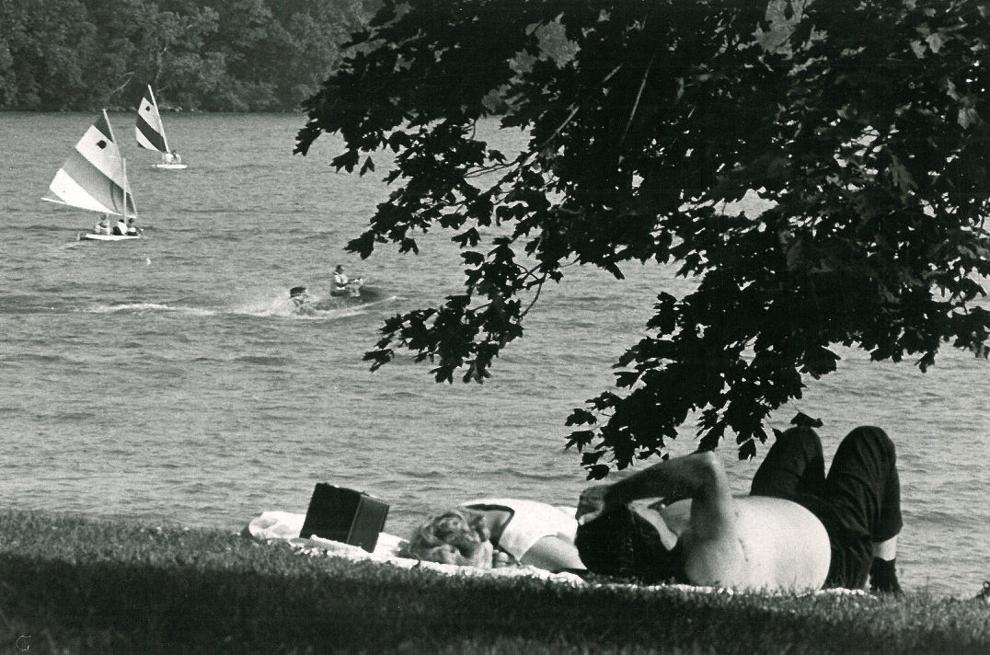 Sailors' delight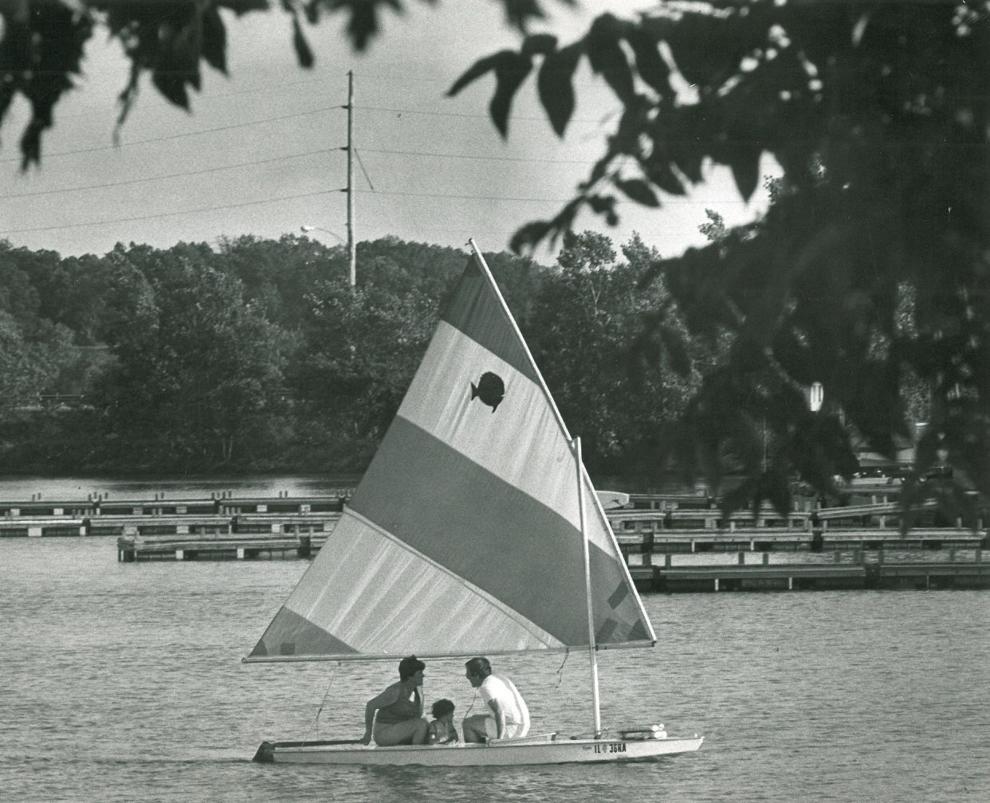 Sh-h-h-h, quiet please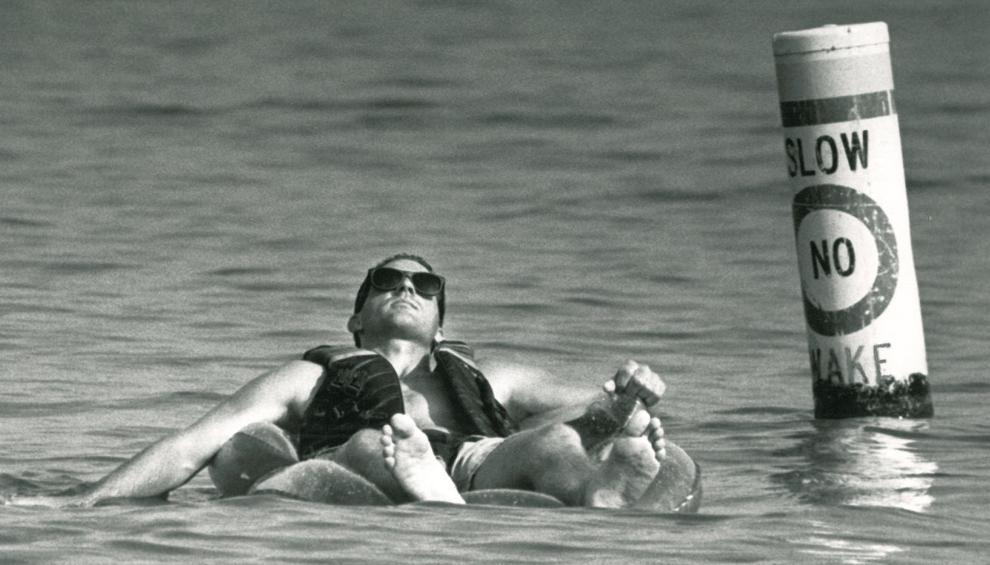 Beautiful balmy evening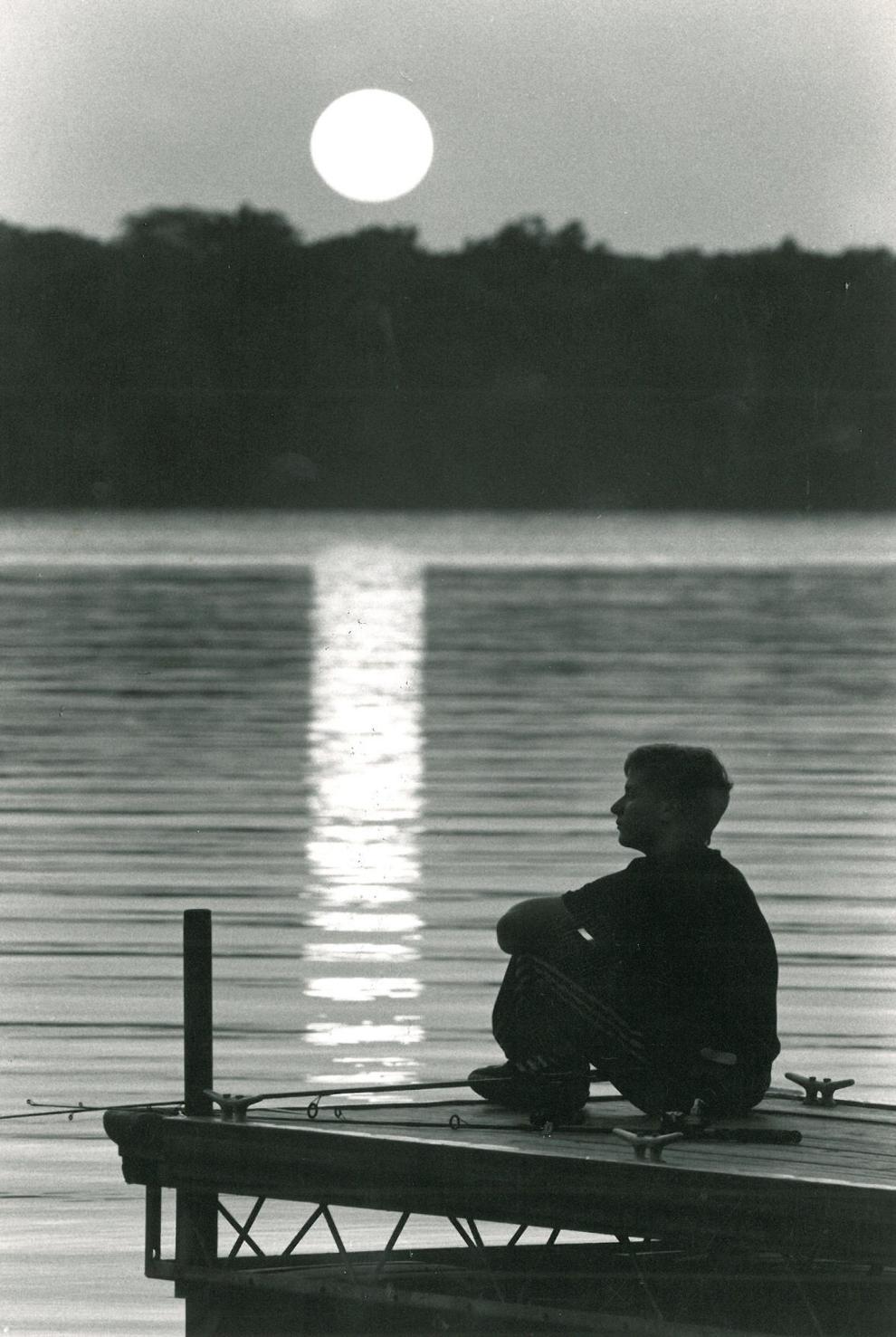 Warm stroll on cold water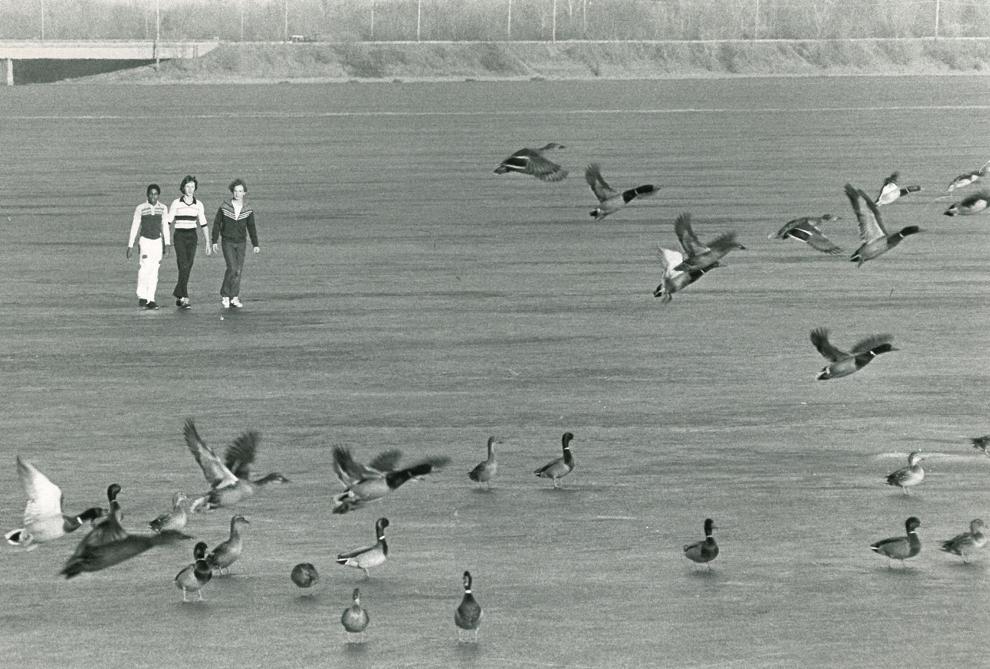 Wind surfing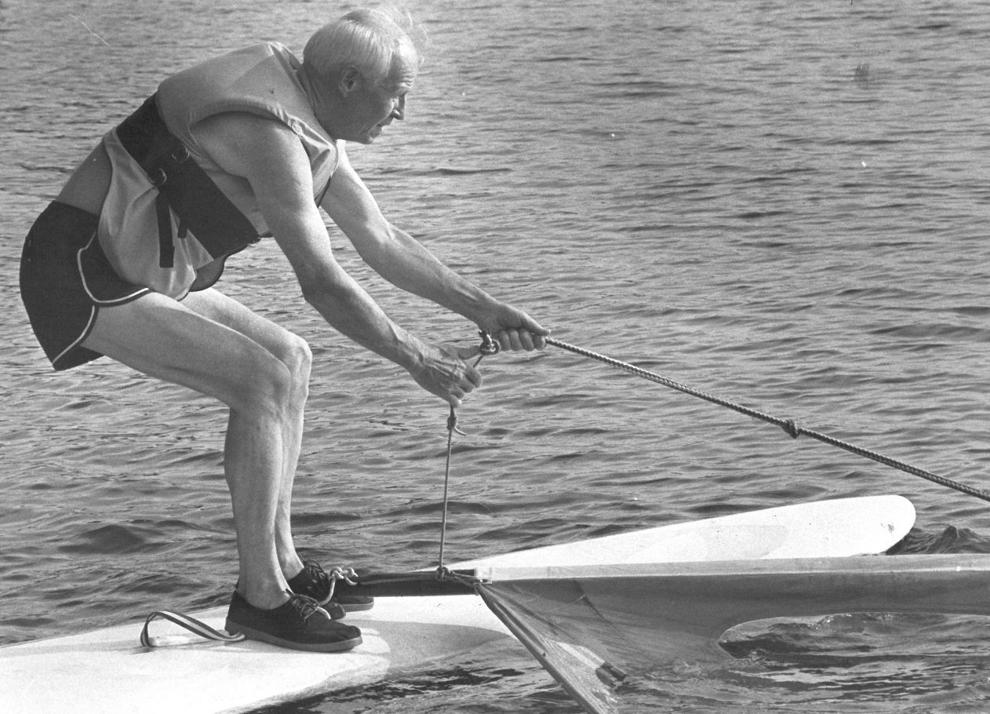 The water's fine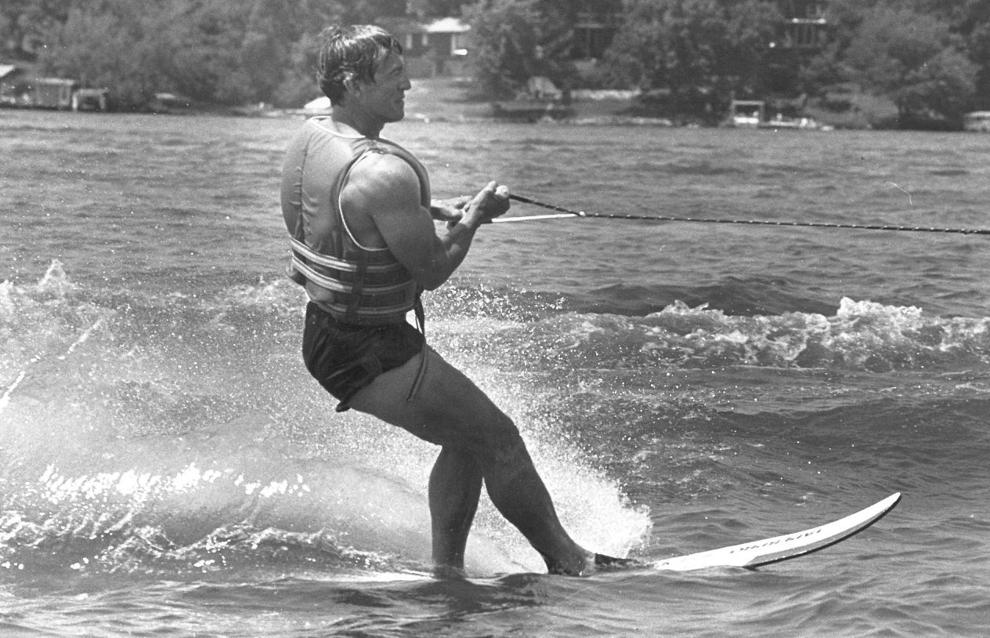 Tourist attraction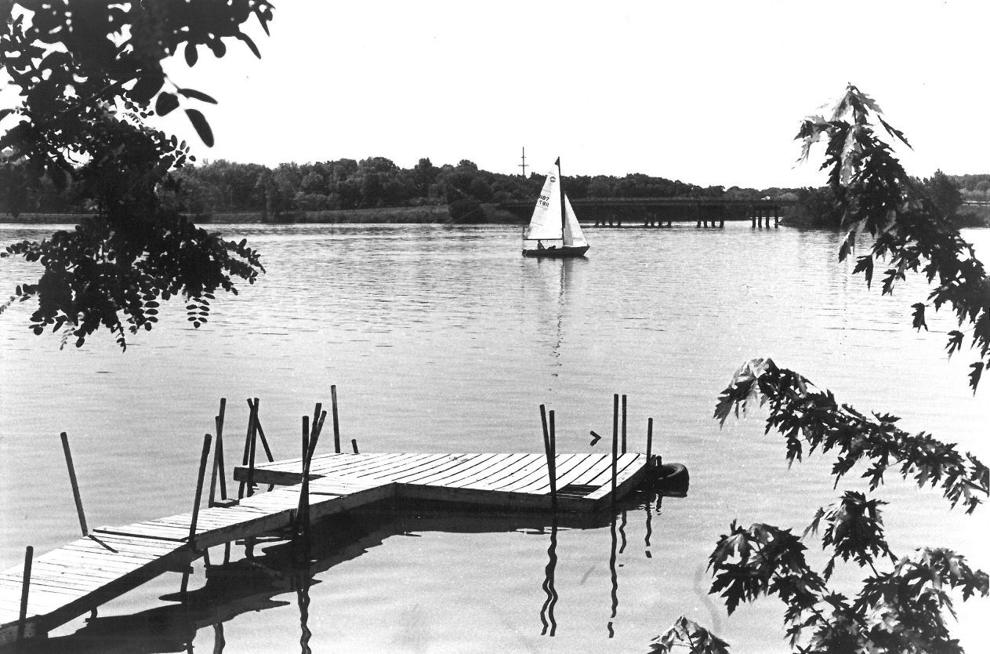 Crappie report
Hanging in there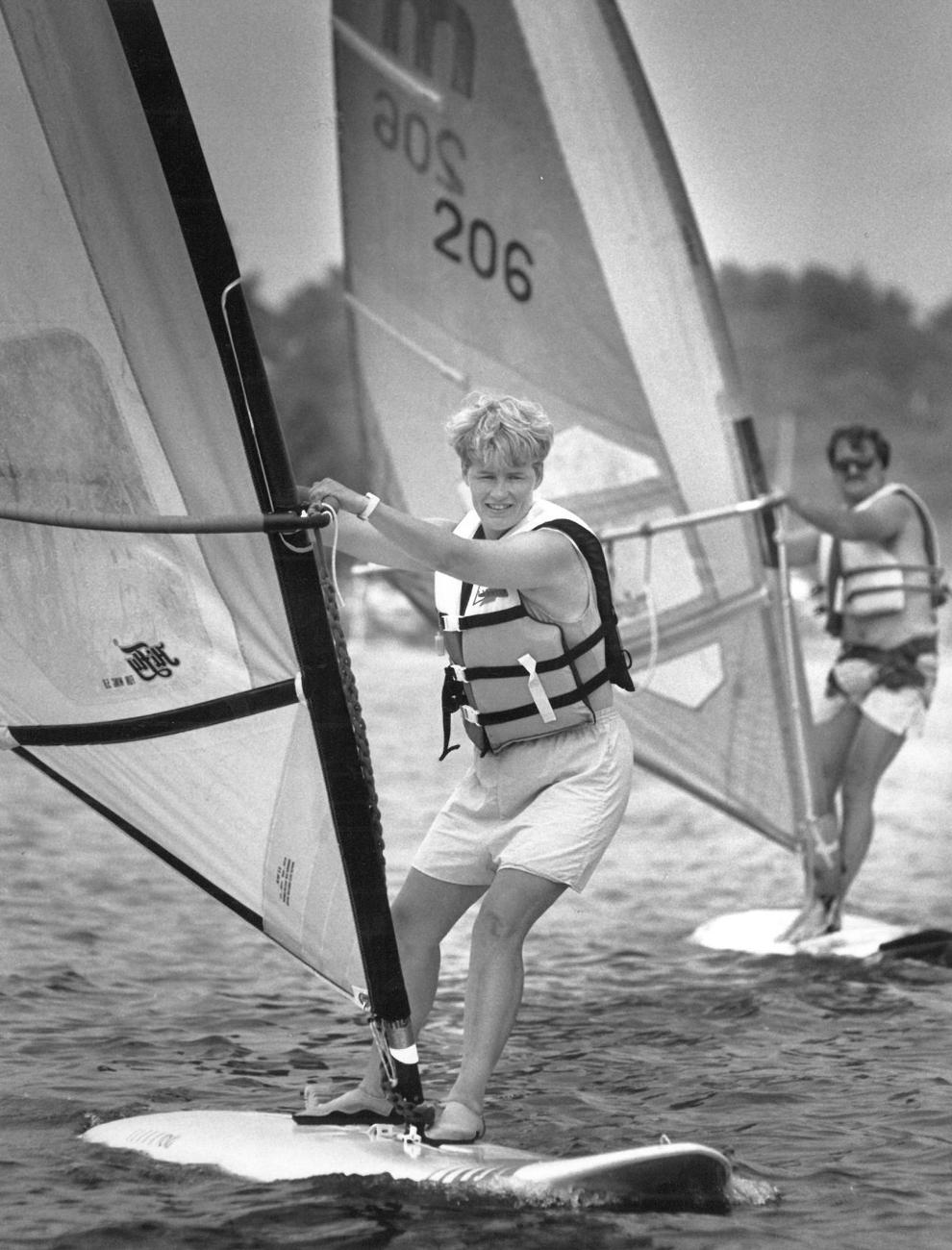 Holiday sailing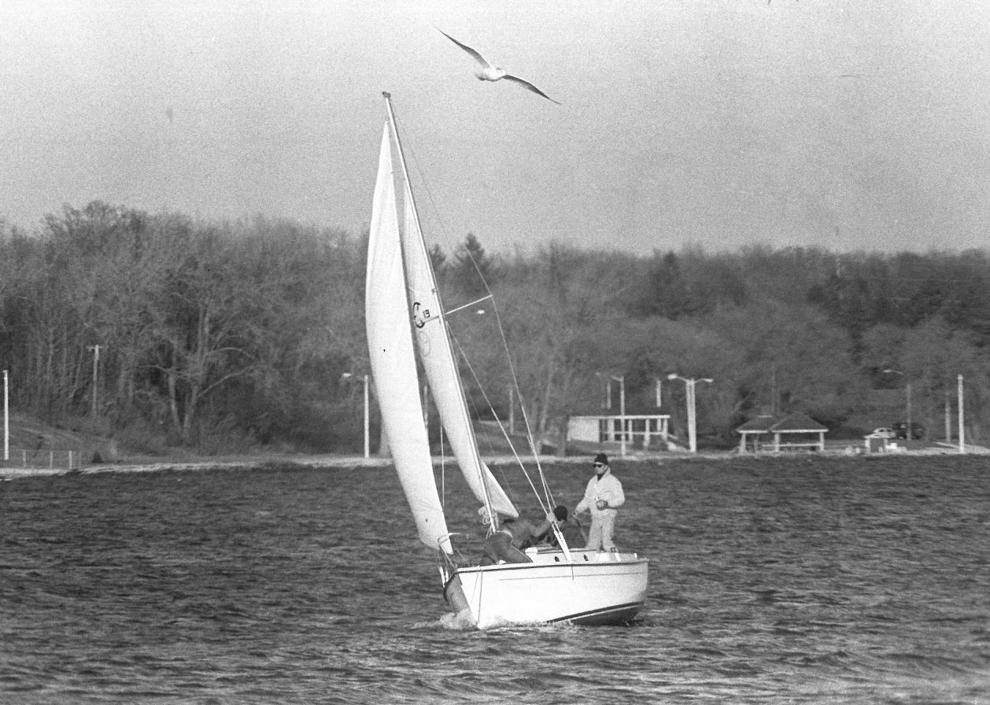 Mapping bottoms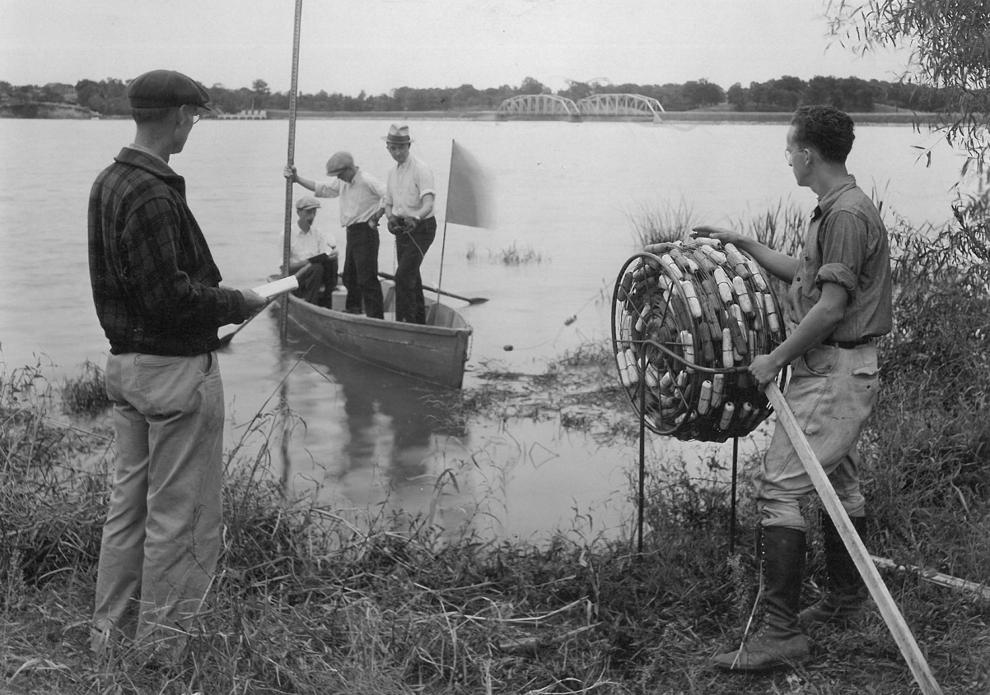 Lost Bridge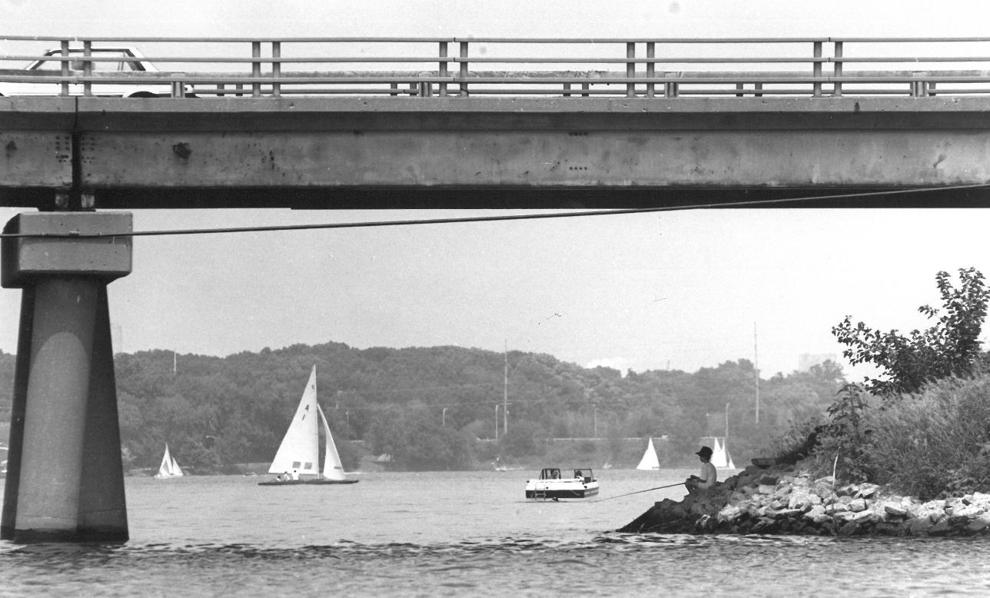 "Decatur Belle"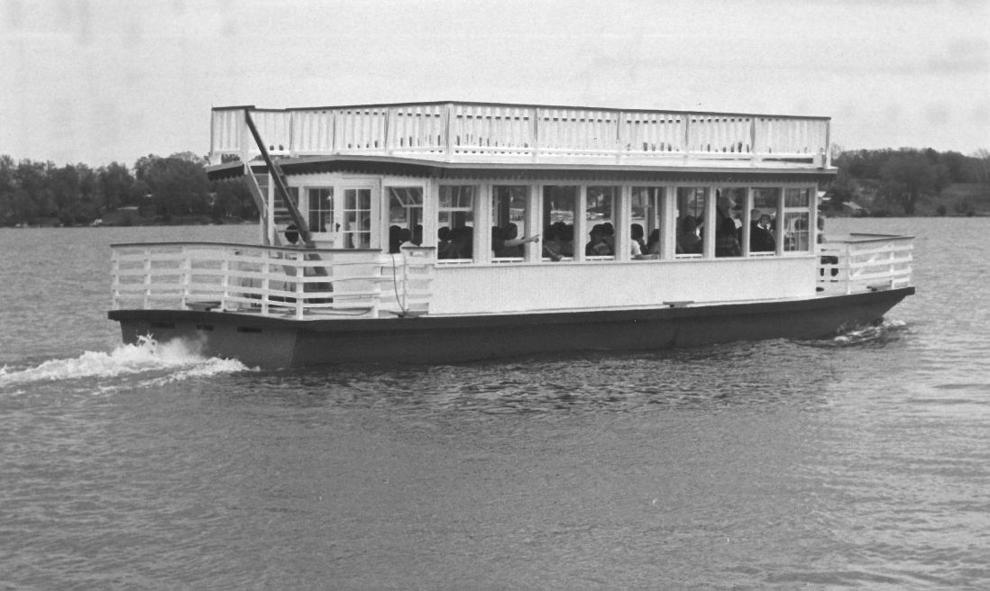 "Sport Speedster"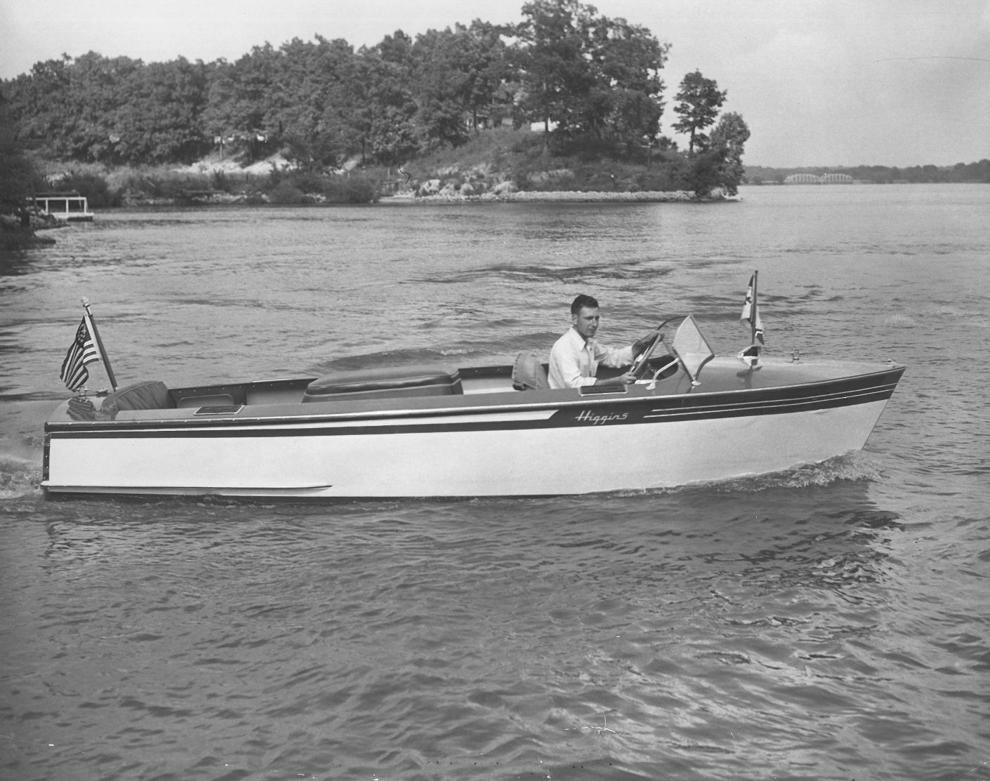 Sand Creek Bridge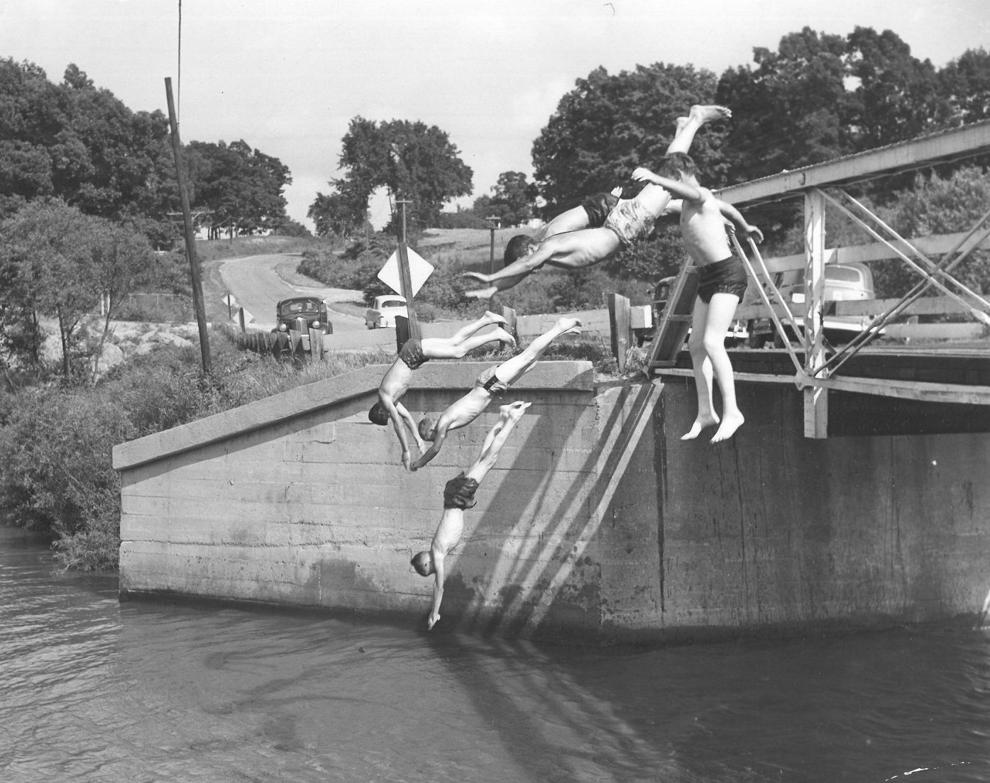 Seaplane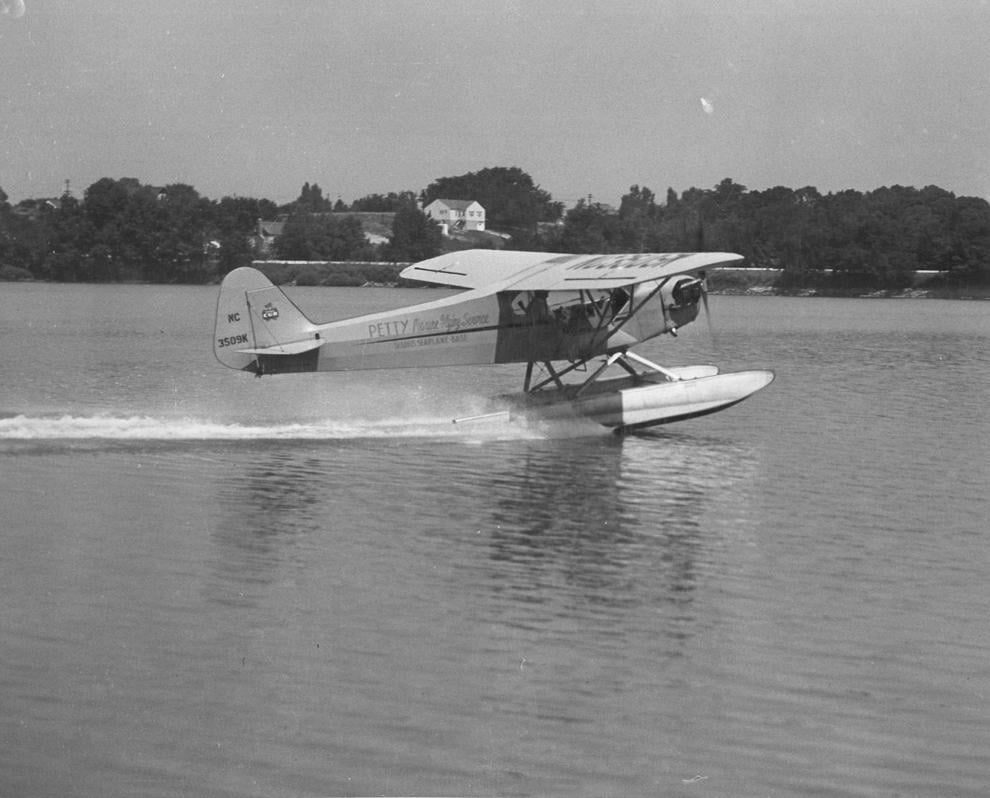 Shimmering waters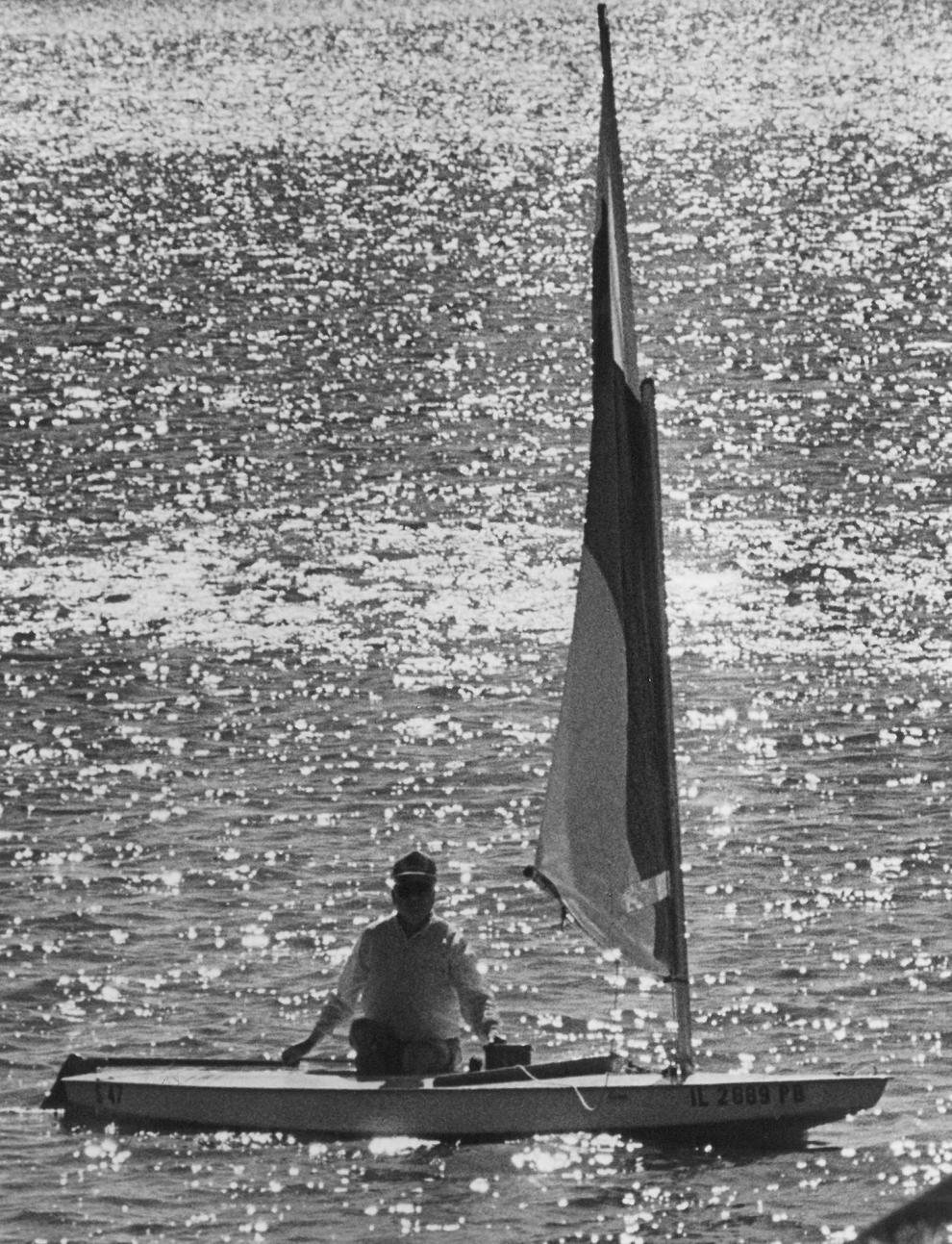 Evening canoe ride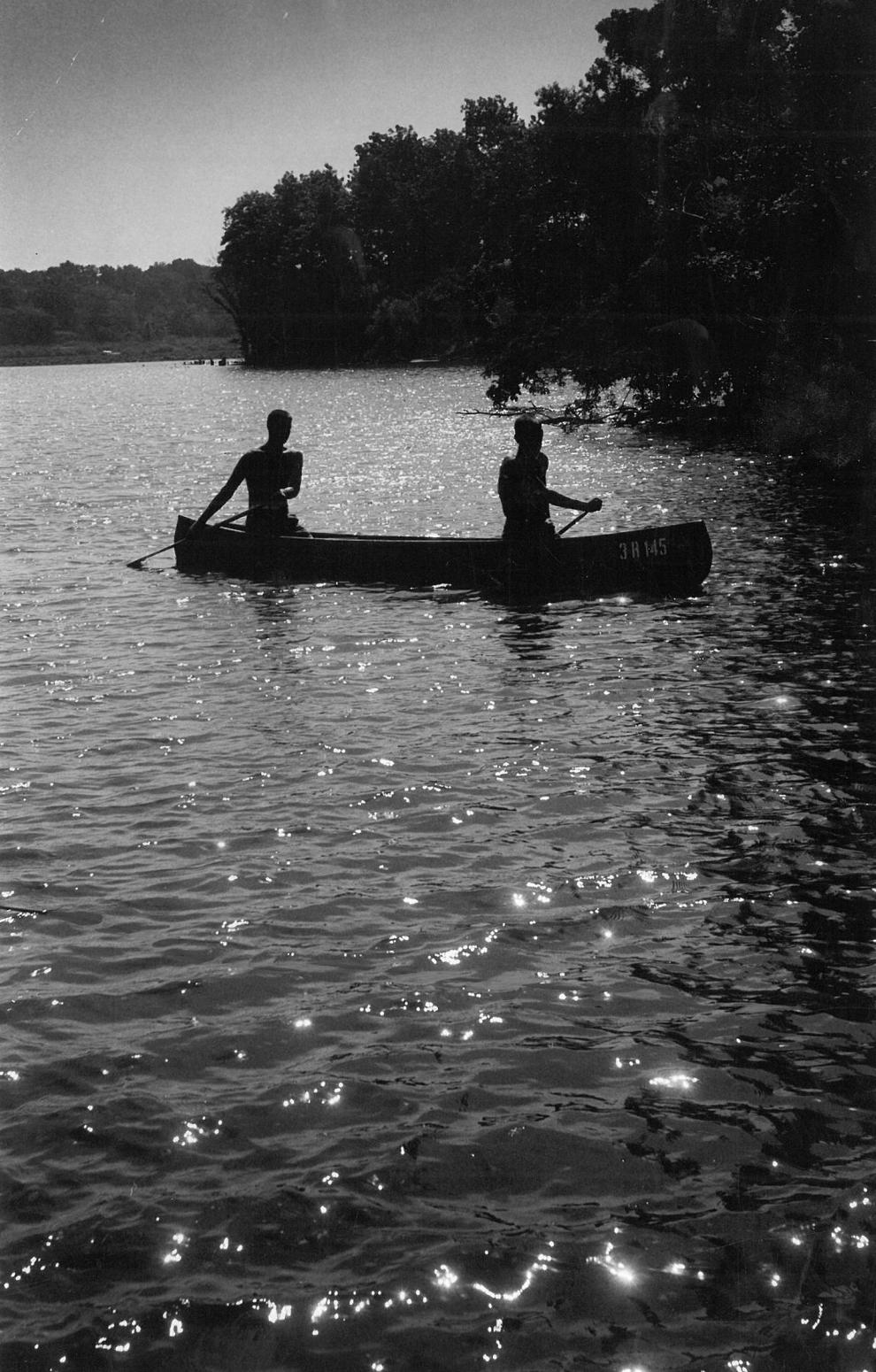 The Scratcher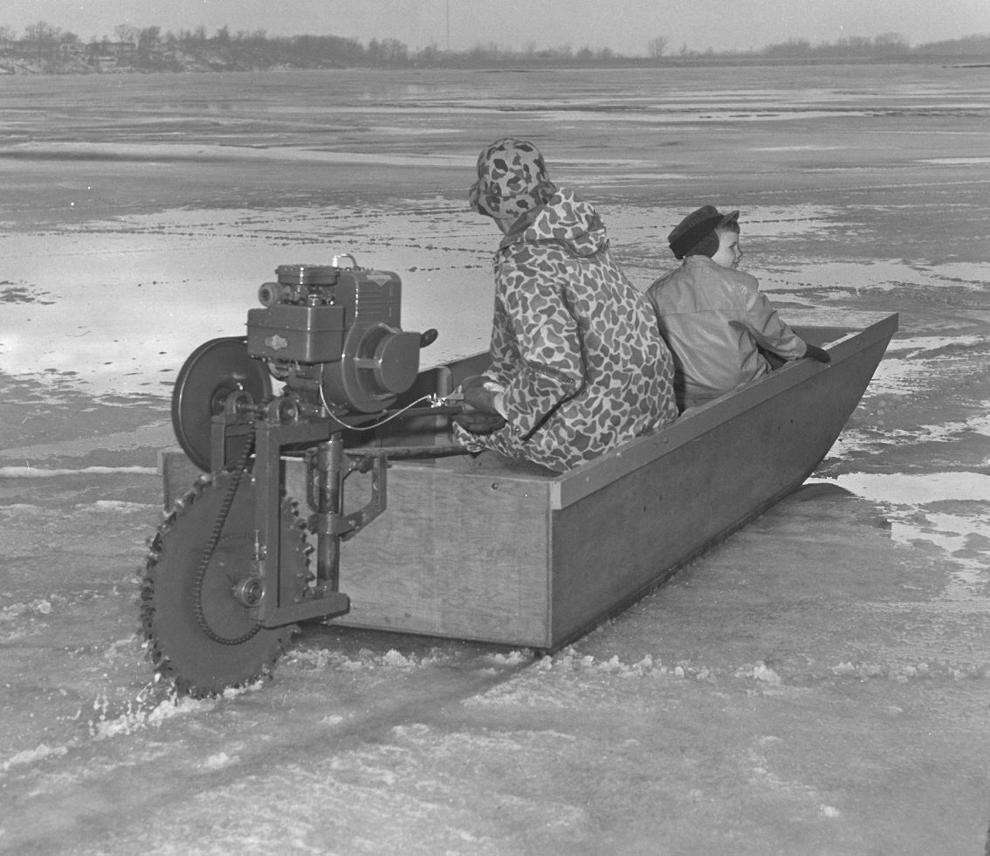 Skipping stones