DECATUR — Pat McDaniel says he can count on one hand the number of Decatur City Council meetings he's missed over the past 20 years. 
The 71-year-old, lifelong Decatur resident has had a front seat view to the city's government, first as a private citizen, then as a reporter for the Decatur Tribune and, finally, as a city councilman for the past 10 years. 
"I wanted to be part of the solution and help make Decatur even better, because we were going through some tough times," said McDaniel in an interview with Herald & Review on Friday. 
"You live in a community and you want to see it better, then do something about it — run for public office," he said. "I didn't have an agenda other than for the community."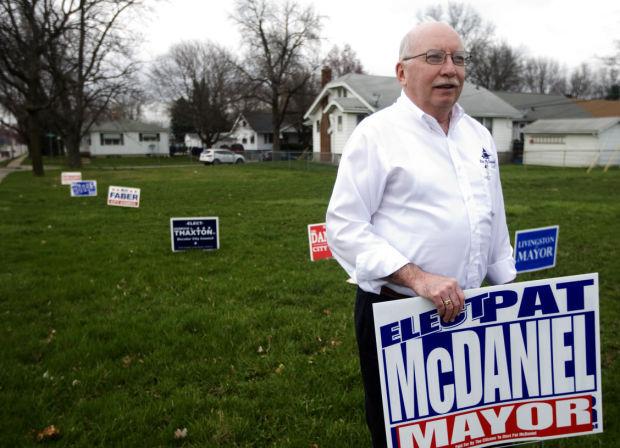 McDaniel said his decision was based on a number of factors. He's had three health procedures in the past two years and his mother, for whom he was a caregiver, passed away last year after health challenges.
Not to mention the stress of the COVID-19 pandemic and continually "being chewed out" by certain members of the public at city council meetings.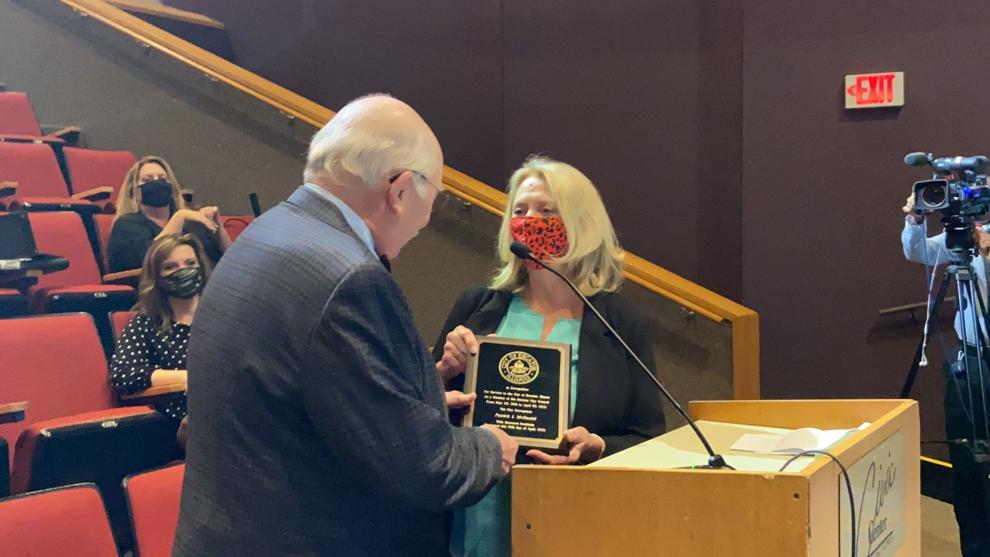 McDaniel, a veteran, joked that "Vietnam was less stressful to me than the last year and a half on the council."
And, after 10 years, it was simply time.
"It's been an honor and a privilege to represent all the citizens of Decatur," McDaniel said. "As with any elected leader, everybody's not going to agree with how you vote. I tried to do the best I could to listen to the information from the city staff (and) talk to (people). That's why I get out to as many events as possible to listen to the public, because that's very important."
McDaniel, the retired executive director of the Macon County History Museum, first got involved in local politics when he was told the Decatur Transfer House would no longer be the official logo of the city.
"I said over my dead body," he said, as he wrote editorials and placed signs in businesses in an effort to save the logo.
McDaniel subsequently found out that the Transfer House was never officially adopted as the city's logo.
So, he brought the issue to the council and the historic building was officially adopted as the city's logo. 
McDaniel then ran unsuccessfully for council in 2005 and 2009.
But it was third time's the charm in 2011, when he was elected to serve out the unexpired two-year term of Adam Brown, who resigned after his election to the Illinois House. 
McDaniel was subsequently reelected twice.
He said he's proud of his tenure on the council. Though some issues, like infrastructure, can be viewed as mundane, they were important. 
Perhaps the biggest was the Lake Decatur dredging project, a $91 million endeavor that increased the depth and capacity of the lake by removing debris and dirt that collected on its floor.  
It was in part financed by an increase in water rates supported by McDaniel and his colleagues. 
"It may not sound like an accomplishment, but councils over the years had been afraid to raise (rates) to cover your cost," McDaniel said. 
McDaniel said he had no regrets about any vote he took over the last 10 years, even controversial ones such as opting out of recreational cannabis sales.
"Howard Buffett didn't have any influence on me," McDaniel said, refuting the popular claim that the Decatur philanthropist's opposition was behind the council's decision. "I saw what went on and that's the way I voted in that." 
McDaniel said he's employed a few guiding principles as an elected official: listen to people and "use common sense."
He hopes his former colleagues on the council will continue to do both in his absence. 
"Just use common sense," he said. "That's the key. And don't be swayed by the people that come to the council during the appearance of citizens. You can listen to them, but don't be that, 'Oh, we got to do this, they're upset with us.' That's a tiny fraction. You got to think of everybody in the community." 
Mayor Julie Moore Wolfe said that McDaniel has become a trusted colleague and a "dear friend" over the years. She noted that they both lost their mothers last year, giving them a common understanding not many can share.
Over the years, Moore Wolfe has trusted McDaniel to stand in her place at city events. He served as her mayor pro tempore and as the city's liquor commissioner.
"Pat has probably attended more events, large and small, than any councilman ever," Moore Wolfe said. "And that means a lot to those people, and his representation has meant a lot to this community."
Despite his departure from the council, McDaniel will continue to serve in a lessor capacity. He will continue as liquor commissioner for another year, gradually transferring the duty to Moore Wolfe.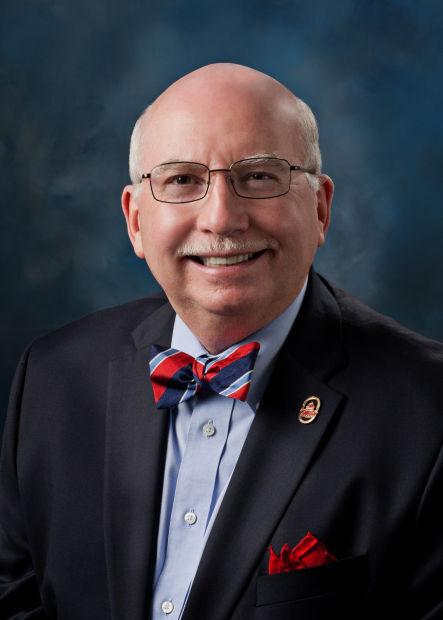 Moore Wolfe has also appointed McDaniel to the city's plan commission. 
McDaniel said if there's any unfinished business from his time on council, it's neighborhood revitalization.
"Decatur has been known as a very generous community and that's great," he said. "But the problem is, we have more takers moving into Decatur than givers. There's people that move into Decatur that want to improve their lives, there's others are coming to just take and take and take and they're not helping the community."
He noted that his first childhood home was above Raupp's Shoe Store in downtown Decatur, but he's lived in nine Decatur neighborhoods since. He said more city residents need to take pride in their homes and neighborhoods.
"I'm a big supporter of Decatur," McDaniel said. "I try to try to be a good salesman for our community and will continue to be. I'm also realistic. We have issues, you take care of them, you don't brush them underneath the carpet and you address them the best you can."
---