SPRINGFIELD — Springfield Ward 3 Alderman Doris Turner was chosen by Democratic Party officials in Illinois' 48th Senate district Saturday to complete the term of former state Sen. Andy Manar. 
The selection was unanimous, making Turner, 67, the first Black person to represent Decatur and Springfield in the state legislature. 
Turner has been on the Springfield City Council since 2011. Before that, she was a Sangamon County Board member for a decade. She's been the county's Democratic Party chair since 2012. 
"I'm very honored that the other county chairs in the 48th legislative district thought that I was worthy to be appointed to this position," Turner said. "It is an honor that I do not take lightly."
"I have been in awe of Senator Manar and everything that he has accomplished during his time in the Senate and I am looking forward to continuing that legacy of hard work, constituent service and really trying to move Illinois forward so that everyone moves forward together," she said. "So I'm excited and I'm ready to get to work."
Turner beat out seven other finalists to receive the appointment. They included three candidates from Macon County: former Decatur City Council member Shad Edwards, Macon County Assistant State's Attorney Ruth Waller and Decatur Mayor Julie Moore Wolfe.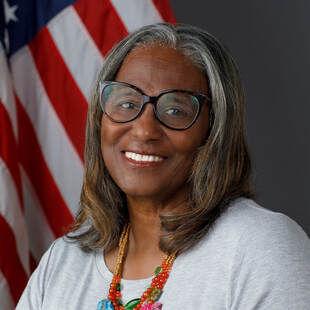 She also beat out Springfield Park Board member Lisa Badger, former Springfield Ward 2 Alderman Frank McNeil, Macoupin County Board member Roberta Vojas and former state representative candidate Chase Wilhelm.
The district's county Democratic Party chairs deliberated for about an hour Saturday morning in Springfield before selecting Turner. 
It ultimately came down to a choice between Turner and Wilhelm, who is an Army veteran and the chief chaplain of the Illinois Department of Corrections.
Though Wilhelm's military background was viewed as a strength, Turner's vastly superior legislative experience and perceived electability ultimately tipped the committee in her favor. 
The 48th Senate District currently comprises all or parts of Christian, Macon, Macoupin, Madison, Montgomery and Sangamon counties. It includes urban centers such as Springfield and Decatur but covers a significant swath of rural territory.
Weighing on the minds of party officials was the likelihood that the district's boundaries will shift after the upcoming redistricting process. 
The district will likely include a greater portion of Springfield, which has been trending Democratic, while cutting out more conservative, rural areas. Turner resides on Springfield's east side while Wilhelm is from the district's southern reaches. 
The selection also means Decatur will keep its mayor. 
Moore Wolfe, reached Saturday, said her "true love and passion is for Decatur" and that she put her name in to ensure the region had a voice.
"I've known Doris and I told her in the beginning that if she were the one selected, she would be my new best friend because Senator Manar set the bar very high for what he was able to deliver to the people of Decatur and Macon County," Moore Wolfe said. "And so Doris and I are going to get to know each other very well. So I'm looking forward to introducing her to the Decatur community."
With the senate no longer a possibility, Moore Wolfe said she plans to run for reelection as mayor in 2023. 
Surrounded by a slew of children, grandchildren and other family members, Turner was sworn in Saturday by Sangamon County Circuit Associate Judge Rudolph Braud in the chambers of the Illinois Senate. 
U.S. Sen. Dick Durbin and Bill Houlihan, Durbin's state director and a member of the Democratic State Central Committee, were also on hand. 
Karl Coleman, a Democratic member of the the Macon County Board and a former Manar aide, said he was "excited" by Turner's appointment. 
"This is a beautifully historic moment," Coleman said. "The cities of Decatur and Springfield have never been represented by an African American in the Statehouse. So it's truly a blessing to see someone of Sen. Turner's caliber at that. And filling the shoes of Sen. Manar is definitely a big role, so I'm glad that we have probably one of the most qualified candidates to fill into those shoes."
She will also step down from her role as Sangamon County Democratic Party chair, with first vice chair Dan Kovats filling the role on an interim basis. 
Turner said her first priority as a senator is dealing with the COVID-19 pandemic, from vaccination distribution to economic recovery. 
"The gravity of this will weigh on me every day as I work to get our kids back in school and our businesses reopen," Turner said. "From Bunker Hill to Decatur and everywhere in between, it's time to roll up our sleeves and get to work."
Turner is the second senator to be appointed in Central Illinois in as many weeks. On Jan. 23, Republican Party county chairs selected Sally Turner (no relation) to succeed former state Sen. Bill Brady, who resigned Dec. 31. 
Democratic Party officials in the 7th Senate District were also expected to appoint someone Saturday to replace former state Sen. Heather Steans, D-Chicago, who resigned a few weeks ago. 
---
Remember these unique Central Illinois landmarks through the years?