DECATUR — Joni Knierim and Michael Grossman assisted voters at the Decatur Indoor Sports Center on Tuesday. By noon with approximately 80 votes handed in, the election judges were able to confirm Macon County Clerk Josh Tanner's prediction for a steady stream of voters around lunch time.
"This is about average for this time of day," Grossman said about the four midday voters.
"But it's a puny turnout," said election judge Bob Lewis.
The judges expected more voters throughout the remainder of the day. "But we have piles of people left to vote," Knierim said.
Rob Fleming, 42, was one of the noontime voters at the DISC. He chose to cast his ballot before he picked up his children from school. "It's early, so let's do it now," he said.
For Fleming, voting in every election is important.
"In order for my ideals to be represented, I have to put my vote towards candidates that share those ideals," he said.
"All of the polling places got opened up on time and voting started regularly," said Tanner, the Macon County clerk. "It's been a good, smooth morning."
Few morning voters arrived at the Macon County Office Building to vote. Tanner said he expects a larger line of voters during after-work hours. "And sometimes lunch is busy," he said. "The weather is nice, so that's not going to be a reason for people not to turn out today."
Tanner said the city of Decatur has most of the contested races, compared to the surrounding communities. "There's no referenda questions, so that won't be bringing voters out either," he said.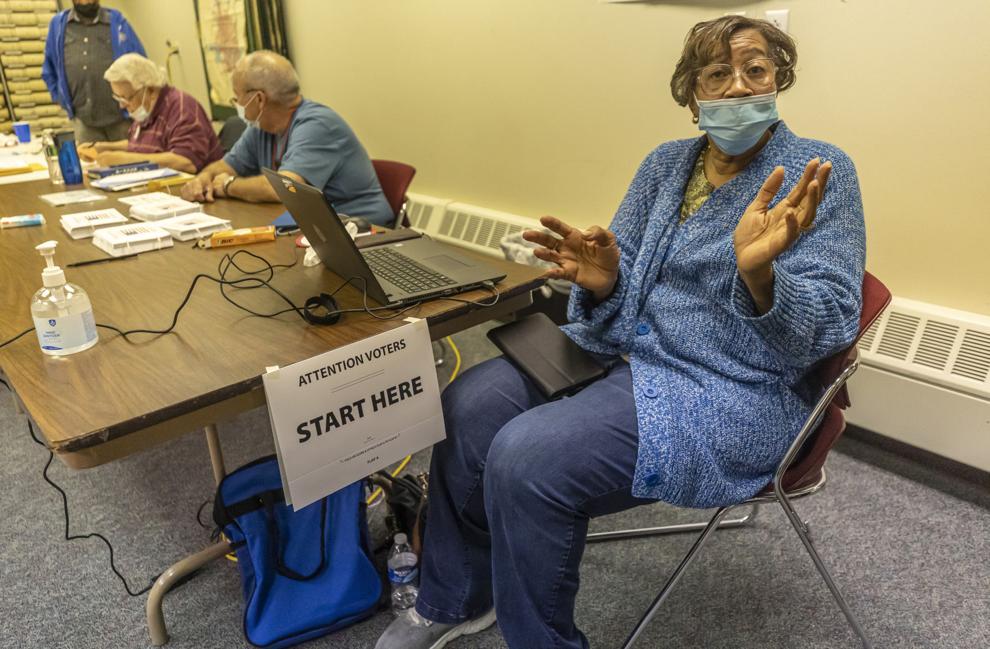 Polling judge Delores Williams hadn't seen any voters the first two hours the Macon County Office polling location was opened. As the morning continued, voters trickled in to cast their ballots. "This is important," Williams said. "This is where you vote, your voice is counted."
The Illinois Consolidated General Election marks the second year Williams has been a judge. She stressed the opportunity to vote is important for the community. "But sometimes people don't understand that," she said.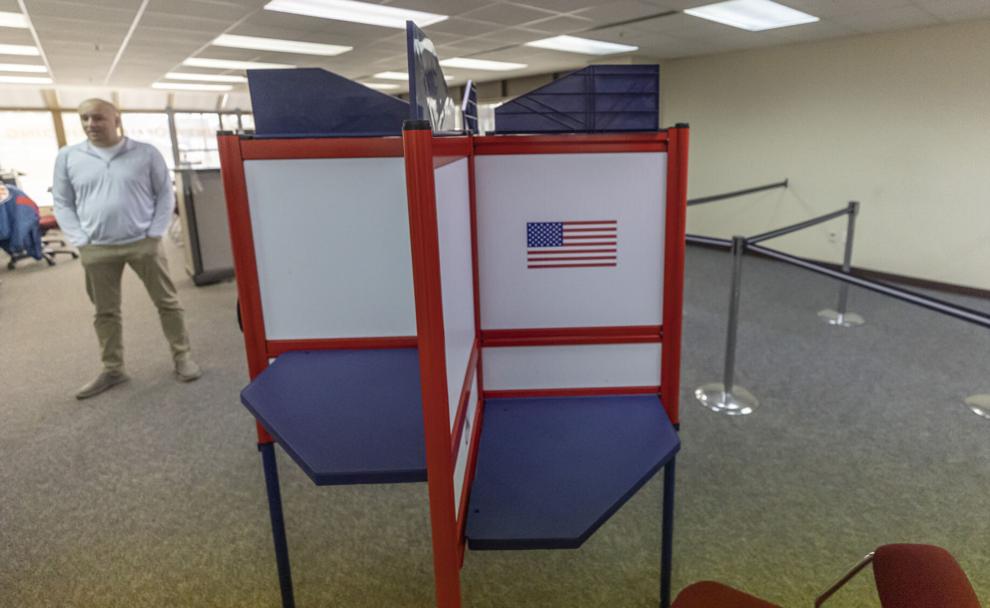 Tanner explained the ballot does not have to be filled out completely. "You don't have to vote for every race," he said. "When it says 'Vote for up to three,' you don't have to vote for three. We're just advising you not to vote for more than that."
Voters can return an incomplete ballot with empty ovals for races. "You don't even have to vote for anyone," Tanner said. "You can just come get a ballot and turn it in blank. Most people don't do that, but it's legal."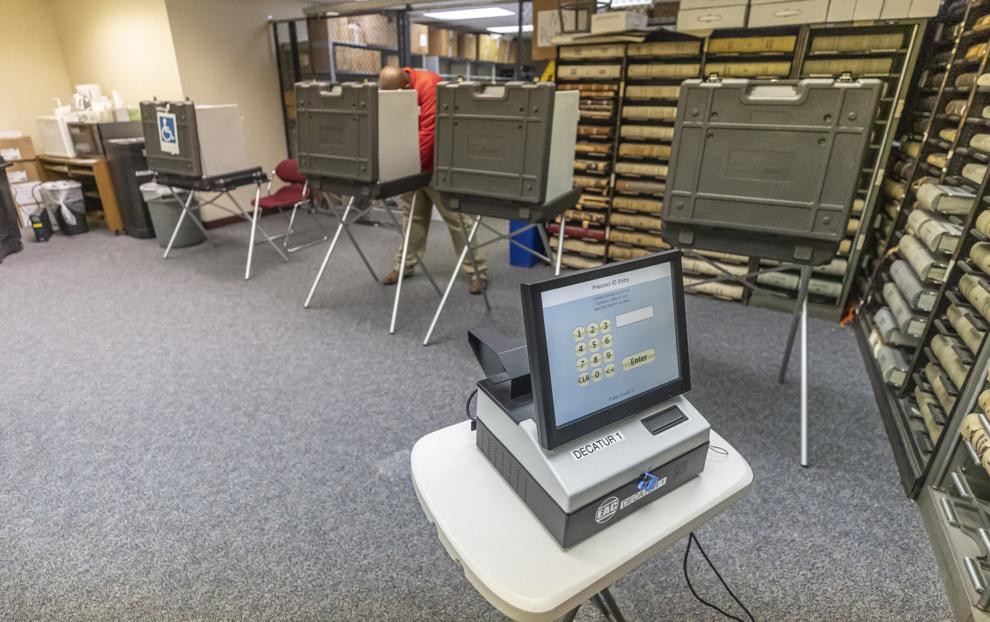 Tanner expects the morning voter rush to be an indication as to the rest of the day. "I don't expect it to be real busy," he said. "We're hoping for an early close."
Robin Williams, a Tuesday afternoon voter, said "transparency, fairness and basically outright honesty," showing now interest in "anything that's politically-motivated," were what he's kept in mind when heading to the ballots at Webster Cantrell Hall. 
"I'm not interested in anything that's politically-motivated," Williams said, adding that he's hoping for a Decatur that can prioritize "transparency, fairness and basically outright honesty." 
Williams, not initially planning to vote in the local city election, said his wife convinced him to this year. "People need to vote more," Williams said.
"I was guilty of not doing that, but people need to vote more. It doesn't matter how small an issue is or what the situation is because it all adds up."
Election Judge Deborah Lester around 3:35 p.m. estimated that a majority of their expected registered precinct voters had cast their vote following a day of off-and-on rushes.
A large rush hit Webster Cantrell Hall around noon, Lester said. 
Judy Followell, on the other hand, reported the day to have been "steady slow," perhaps picking up a bit once or twice. The Macon County Health Department election judges said they didn't expect to fill their full list of registered precinct voters. 
Having 2,763 total registered voters, election judges at Main Street Church of the Living God had reported being "right around" 100 total voters a little after 4 p.m.
"I think we need some new people here that can actually get things done," said Gaila Evans, a Decatur voter registered at the church. "I think they're kind of dragging their feet." 
The 67-year-old, who found time to vote in between work running her own shuffle service, considered the city council and school board elections to be her main focus.
Before the polls opened Tuesday morning, 167 mail-in ballots were received and 1,028 voted early. The early voting numbers were expected, according to Tanner. He anticipates the total turnout will reach approximately 20%.
Voters will need to find their appropriate polling locations, according to Tanner. An address in Decatur doesn't indicate all races will be on the ballot. "If you're not paying taxes in the city of Decatur, then you don't get to vote for the city of Decatur people," Tanner said.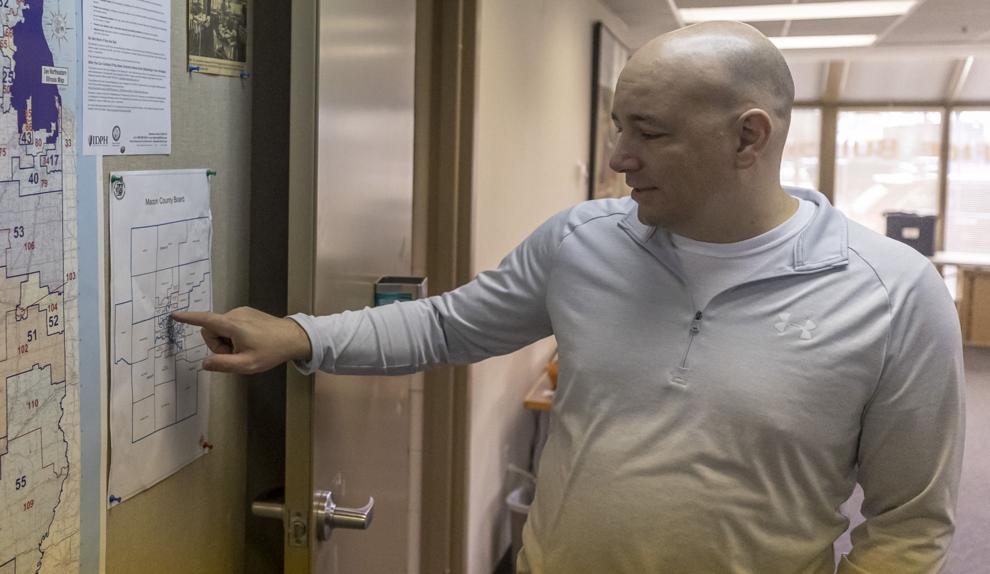 For example, residents north of Pershing Road vote for Hickory Point township, not Decatur Township.
Those unaware of their polling place or who are on their ballot can contact the Macon County Office at 217-424-1333 or visit www.co.macon.il.us.
---
PHOTOS: Voters cast ballots across Macon County 
PHOTOS: Voters cast ballots across Macon County on Tuesday
Madding_Quincient 11.03.20.jpg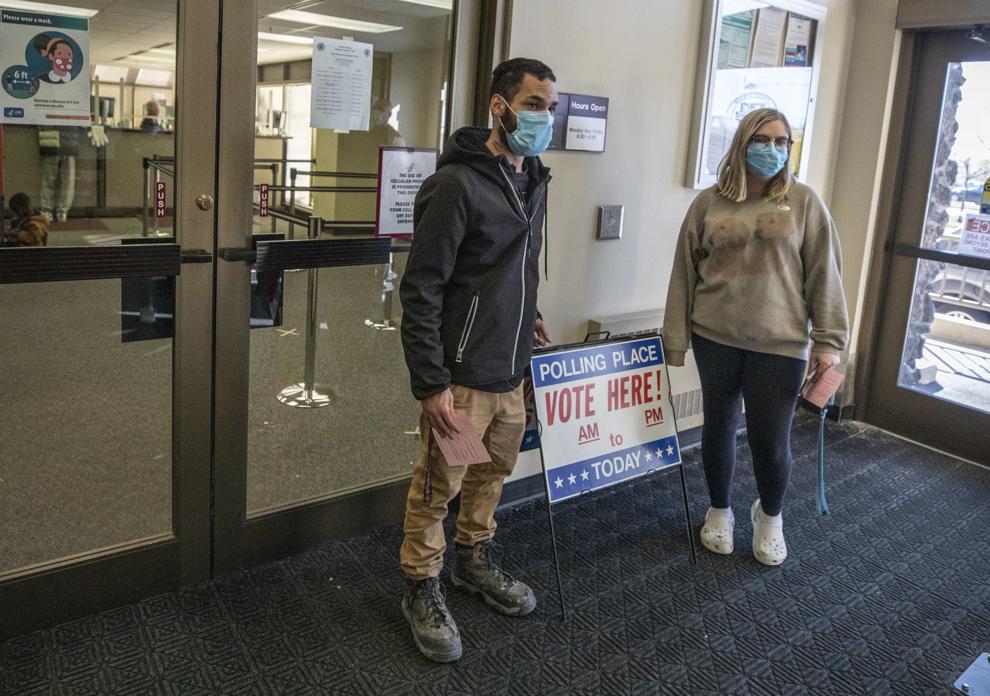 Scovill Zoo Poll 1 11.03.20.JPG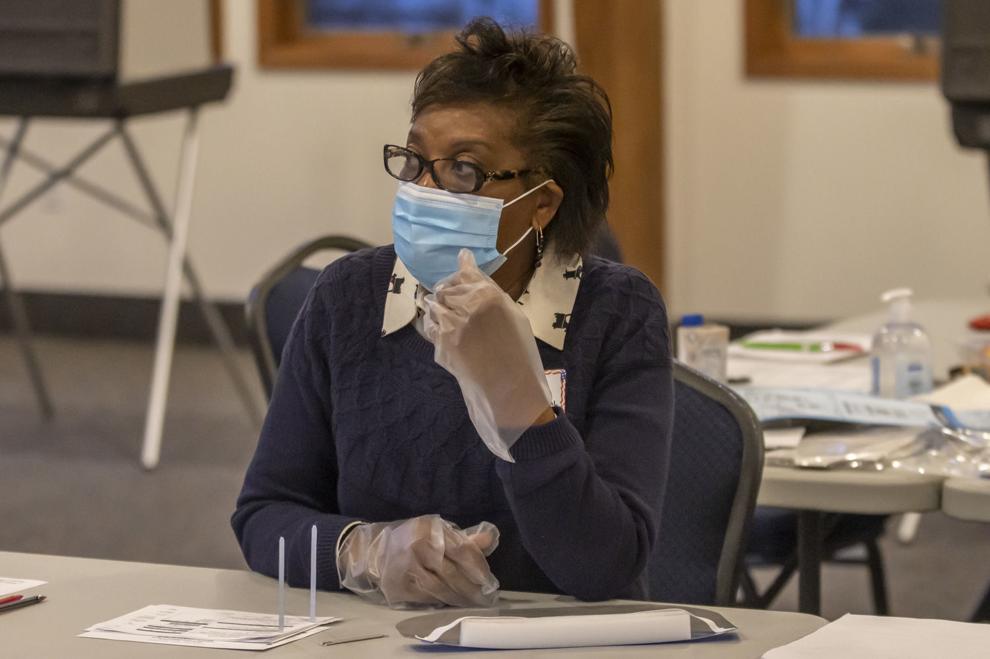 Scovill Zoo Poll 2 11.03.20.JPG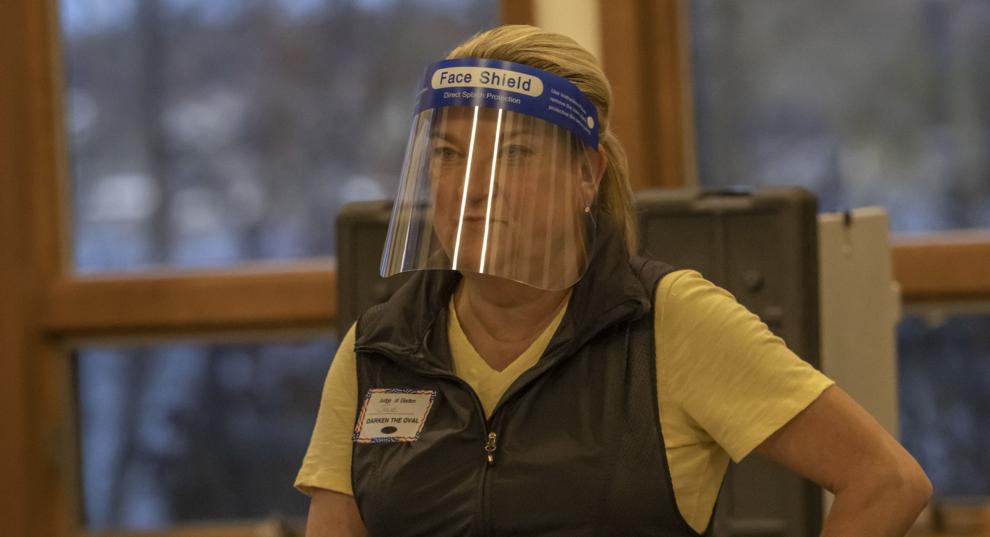 Scovill Zoo Poll 3 11.03.20.JPG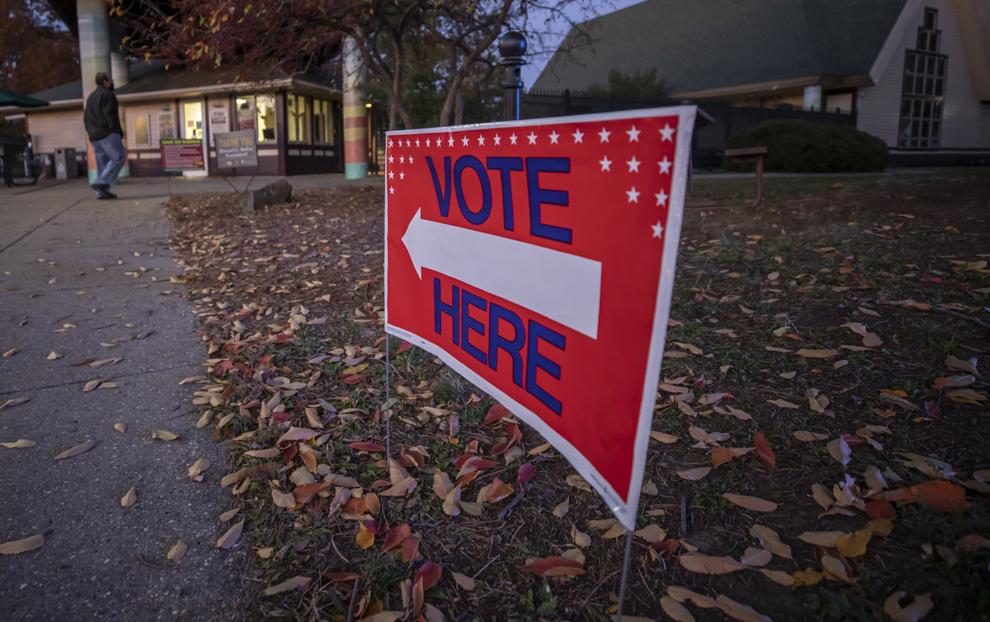 Scovill Zoo Poll 4 11.03.20.JPG
Scovill Zoo Poll 5 11.03.20.JPG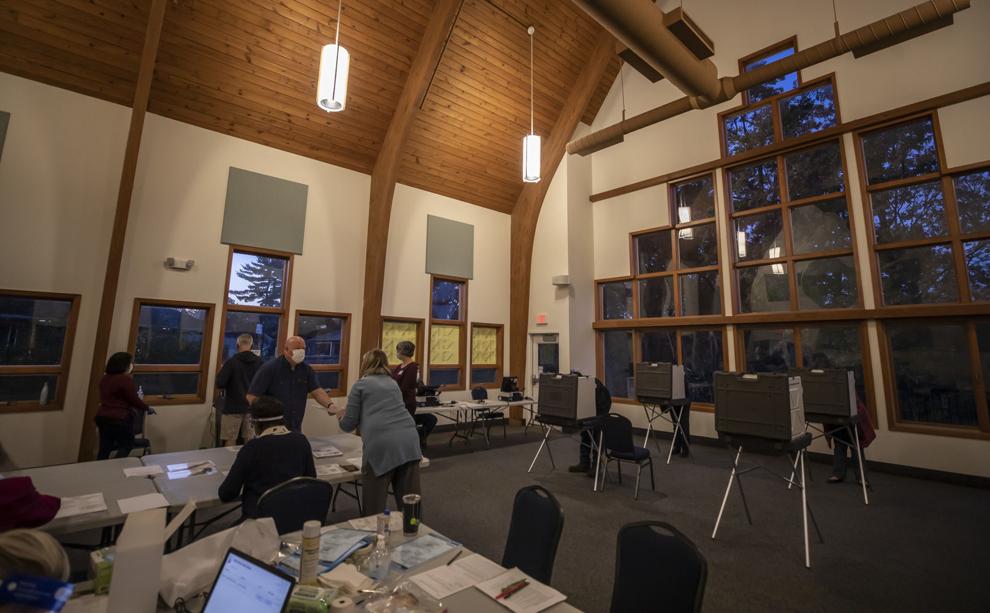 Scovill Zoo Poll 6 11.03.20.JPG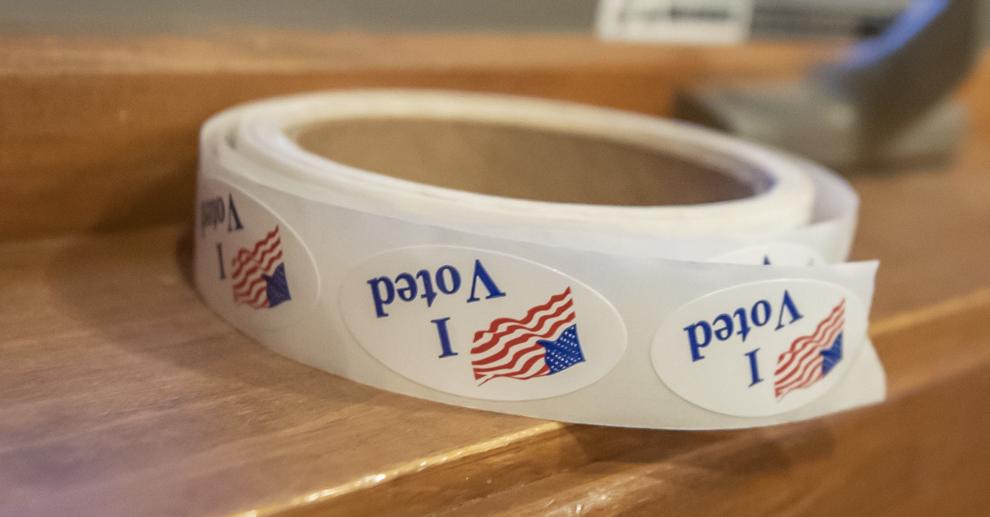 Scovill Zoo Poll 7 11.03.20.JPG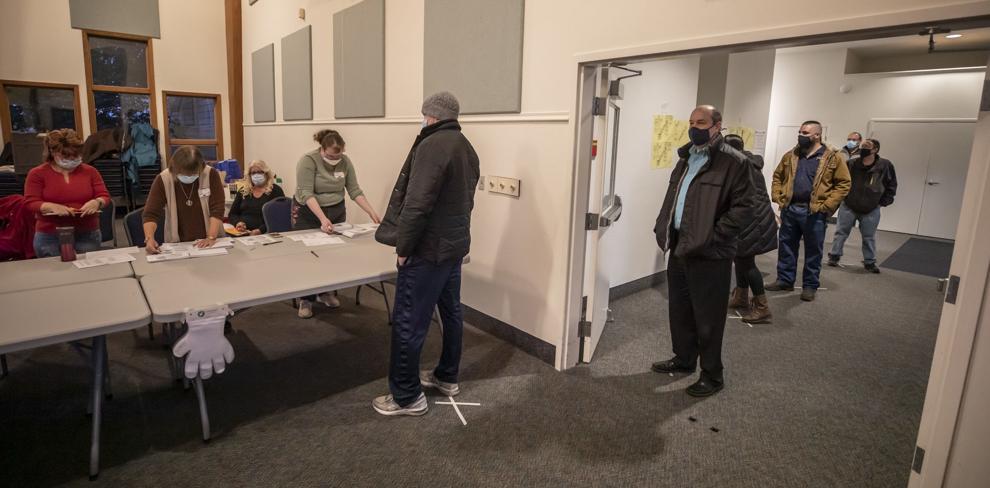 Scovill Zoo Poll 8 11.03.20.JPG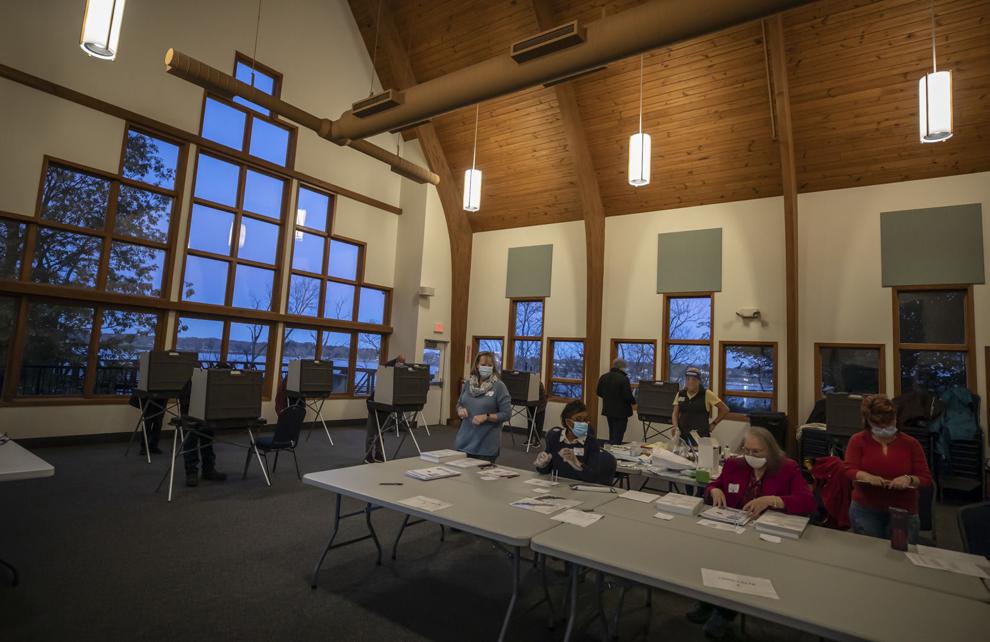 Contact Donnette Beckett at (217) 421-6983. Follow her on Twitter: @donnettebHR