DECATUR — Recreational cannabis will be legal next year. But where in Central Illinois can you buy it?
Legislation approved by lawmakers this year allows communities to "opt out" of allowing dispensaries and other related businesses. Decatur, Forsyth and several other communities have already chosen not to participate, while Harristown leaders recently voted to allow cannabis sales. Warrensburg is putting the question to voters, allowing residents to side through public referendum on an upcoming ballot. Many other communities haven't decided. 
Decatur Councilman David Horn said he plans to ask his fellow council members on Monday to reconsider their choice. 
"Citizens of Decatur may be able to drive minutes away to purchase a legal product when Decatur has the opportunity sell within city limits and benefit from the revenue it will generate," said Horn, the only Decatur council member to support allowing the sales.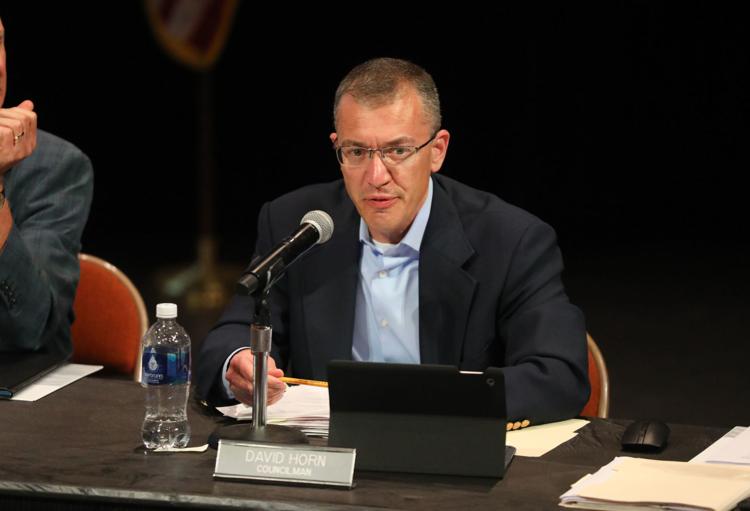 City leaders across the state have been weighing the issue over the past few months. Opponents of allowing recreational dispensaries say they will invite more crime and encourage young people to take up using the drug. Advocates point to the opportunity to collect tax revenue from the sales, plus support from residents who want to be able to purchase cannabis in their community. 
Under legislation Gov. J.B. Pritzker signed in June, Illinois residents who are 21 and over can have certain amounts of cannabis starting Jan. 1. Alaska, California, Colorado, Maine, Michigan, Massachusetts, Oregon, Nevada, Vermont, and Washington, plus the District of Columbia, have similar rules.
The Washington, D.C., firm ​New Frontier Data estimates Illinois will have more than 13,500 people working in the cannabis business within a year. 
DuPage County last month became the first county to ban the sales. Chicago will allow them, but a proposed zoning ordinance would prohibit dispensaries in certain areas. Suburban communities are split, with Crystal Lake, Northbrook, Schaumburg and Aurora among those allowing the sales. Naperville, Downers Grove, Wheaton and Bolingbrook are among those opting out. 
Those cities that approve dispensaries won't necessarily see them open right away. The state has said it will award licenses in waves, including up to 75 new dispensary licenses in May 2020 and another 110 in December 2021. Illinois is broken into several regions, each with a limit as to how many dispensaries will be allowed, according to a map released by the Illinois Department of Financial and Professional Regulation. The map shows one dispensary allowed for Macon County. 
Municipalities can look to the Illinois Municipal League for some guidance in navigating the new law. Executive Director Brad Cole said the organization has provided informational documents on its website to outline zoning, business regulation and training materials. Model ordinances are also offered for both cannabis prohibition and zoning.
Leaders in some communities say they plan to wait until after the fall legislative veto session. Lawmakers are expected to pass some "tweaks" or clarifications to the marijuana bill. They were in session last week and are expected to return to the statehouse again Nov. 12.
You have free articles remaining.
The group began organizing the day after the Decatur City Council voted 6-1 to opt out of allowing sales, and four council members also rejected a motion to allow a referendum on the question. Dozens of residents addressed the council before the vote, many of them speaking in favor of allowing the sales. 
Decatur Councilman Bill Faber had asked the city council to wait to make its decision after the veto session, anticipating that there could be changes to the legislation. "The bill is being discussed still," Faber said. "It could even be fundamentally restructured, so there is some concern there."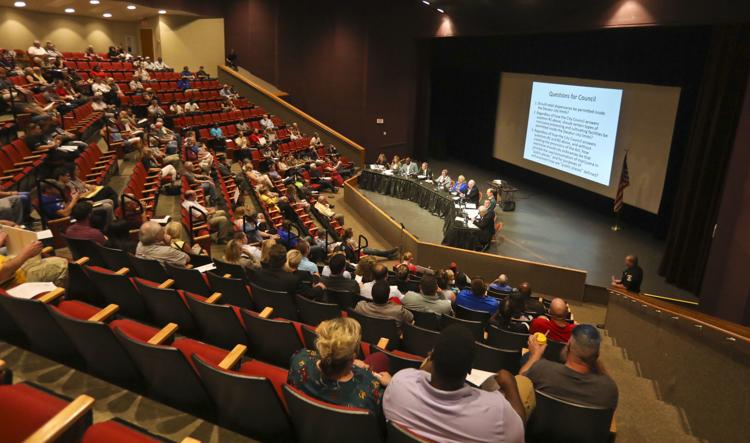 Harristown on Oct. 28 became the first Macon County municipality to vote in favor of allowing dispensaries. Mayor Evelyn Deverell said around 50 constituents attended the meeting, and they were split between supporters and opponents. She said those not in favor expressed a concern about cannabis being a gateway drug, but most board members did not agree. 
County governments can choose whether the unincorporated areas within their limits are allowed to have a recreational dispensary. The Macon County board was set to discuss the issue during a committee meeting in October but removed it from the agenda. Chairman Kevin Greenfield said the state's attorney's office advised that the board would not have to make a decision on the dispensaries until the spring. Greenfield said the board wants to see how the fall veto session pans out. 
"We will likely vote in March or April but the issue will have to go back through the committees first," Greenfield said. The Environmental, Education, Health and Welfare committee would first discuss the matter and then it would go before the Finance Committee, followed by a vote from the whole board. 
The Argenta Board of Trustees is set to vote on the issue during its Nov. 18 meeting. Members previously heard from the public during an October board meeting. 
Long Creek was the first municipality in Macon County to make a decision. On Sept. 16, trustees took a unanimous vote to opt out. Village President Cheryl A. Smith said in a statement Friday trustees had been given a fact sheet from local law enforcement agencies presenting effects seen in other communities that allow adult cannabis businesses. 
Moultrie County board members might vote on the matter during their next meeting on Nov. 14, Board Chairman David McCabe said. 
"I am leaning toward prohibiting it at this point and coming back to the decision later," he said. "There are a lot of inconsistencies in the law right now, and I think it would be better to wait and see what will happen."
In the county seat of Sullivan, Mayor Richard Glazebrook said there have been sessions where residents could present concerns to council, but feedback has not been extensive. Council members have not had a formal discussion, but they plan to vote in December.
"We've asked for comment," he said. "We have (information) on our website to explain what's going on."
Correction: An earlier version of this story had incorrect statements from Sullivan's mayor, Richard Glazebrook. This version has been corrected.
Contact Analisa Trofimuk at (217) 421-7985. Follow her on Twitter: @AnalisaTro