DECATUR — A newly hired retail consultant will soon work to fill vacant storefronts throughout the city, seeking to overcome market factors that have emptied out commercial spaces in Decatur and across the country.
Anyone driving the city's main corridors can see them: lifeless portions of strip malls, formerly bustling restaurants with good bones but no activity. The shells often sit in high-traffic areas where once-successful businesses operated, leaving many to wonder as they drive by: Why is that building still empty?
Real estate experts and city leaders say there are a number of reasons why it's hard to fill commercial spaces.
"Decatur has the problem that many communities have been dealing with since the 1990s and 2000s when there was this continuous building of strip malls," said Deputy City Manager Jon Kindseth. "More and more commercial space was being built, then the downturn of the economy happened and there was this overabundance of commercial space."
Kindseth estimated there are hundreds of such vacant buildings. While some entrepreneurs choose to invest in repurposing, many others need encouragement or incentive to do so. Older buildings can be more expensive to retrofit and maintain, and some businesses balk at locating where a prior occupant failed.
That's where Retail Strategies, LLC comes in. The Decatur City Council voted Nov. 18 to hire the Alabama-based consulting company, which will prioritize filling existing retail locations rather than focusing on new development.
The contract would start at $45,000 for the first year and $40,000 for the subsequent years. The proposed agreement is for three years.
---
---
As local journalists, we're fortunate to be able to tell the stories of our community. We attend football practices and city council meetings,…
Multifold problem
Decatur's issue with commercial space is part of a changing retail landscape across the country. The rise of online sales and the acquisition of some retailers by hedge funds that drive them out of business have both spurred a decline in brick-and-mortar stores in recent years. So far in 2019, U.S. retailers have announced 9,083 store closures, according to a report issued last week by Coresight Research, which tracks such data.
"We are not different than any other community in the Midwest with vacant businesses," said Decatur Mayor Julie Moore Wolfe. "Online shopping is a game changer and it is something cities across America have to work with."
While consumers' shopping habits have changed dramatically in the past few decades, so has Decatur's population. The city had an estimated 71,290 residents in July 2018, compared with 83,885 in 1990, according to the U.S. Census Bureau.
"We need jobs," Vieweg said. "If we had jobs, then we would increase our population. Then we can sustain more businesses."
But Ryan McCrady, president of the Economic Development Corporation of Decatur and Macon County, points to some positive signs. The number of jobs in Decatur in September was the highest it has been since October 2012, according to a report issued by the EDC. State data released Thursday said Decatur's unemployment rate decreased to 4.8% in October from 5.5% the year before.
McCrady said there are three factors to consider when looking at economic development: business retention, expansion and attraction. While the EDC does not take the lead on retail projects, he said, it has been working on job creation, which supports retail growth.
"We've been really pushing hard on job creation and these metrics speak to that," said McCrady, a former Decatur city manager. "The new retail consultant will help put those metrics into the hands of the right people who can bring more businesses here."
Vieweg said there is a lot of opportunity in the Decatur area. "We have a fantastic community and although we are a declining population, I think we have a lot to offer as far as someone coming to town," he said.
Some retail locations present fewer challenges than others. Zane Peterson and Chris Harrison of Main Place Real Estate said the market varies by location within the city.
For instance, the two are seeking a tenant for a retail space next to the Ashley Furniture HomeStore in Mound Plaza, 3755 N. Water St. It's a new development with plenty of windows and light, can be built to suit the needs of its occupant and is located near other stores.
Older properties may not share those advantages and could present other, expensive challenges. Structures may not meet accessibility standards under the Americans with Disabilities Act or may not include enough parking for current commercial requirements.
Older buildings come with unique style and often a strong local legacy, but they can also be very expensive. "Retrofitting can really be cost prohibitive as compared to a new build," Harrison said.
New businesses, old buildings
While there are reasons to pursue new development, Peterson said, some business owners seek positive results from investing in older properties. Historic buildings can offer unique building characteristics and prime locations.
"The biggest success story to me is downtown Decatur," Moore Wolfe said. "We have a vibrant, exciting downtown now and we will only be building on that in the future."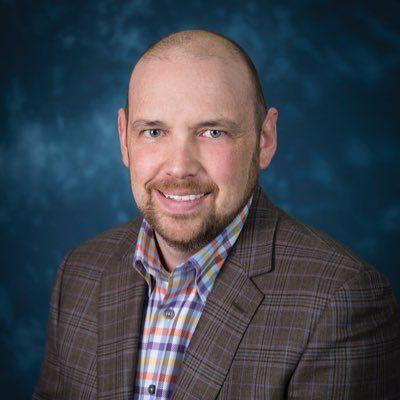 The closure of Haines & Essick in 2016 after more than 100 years in business devastated generations of residents who cherished memories of shopping there. But earlier this year, Decatur Brew Works moved into 150 E. William St., breathing new nightlife into a space that had long been integral to the downtown scene.
Co-owner Dreux Lewandowski said the brewery's main priority was to stay located downtown. "There's a challenge to remodeling," Lewandowski acknowledged, but "you capture a little piece of history" when using an existing building.
The Haines and Essick structure met the owners' criteria perfectly, given its location and ideal square footage to expand their footprint, Lewandowski said.
Kindseth said one of the biggest barriers owners face is finding a space that suits the needs of their business.
"It is easier to move into an already existing space and put in $100,000 to make necessary changes rather than spend a $1 million or more on new construction," Kindseth said.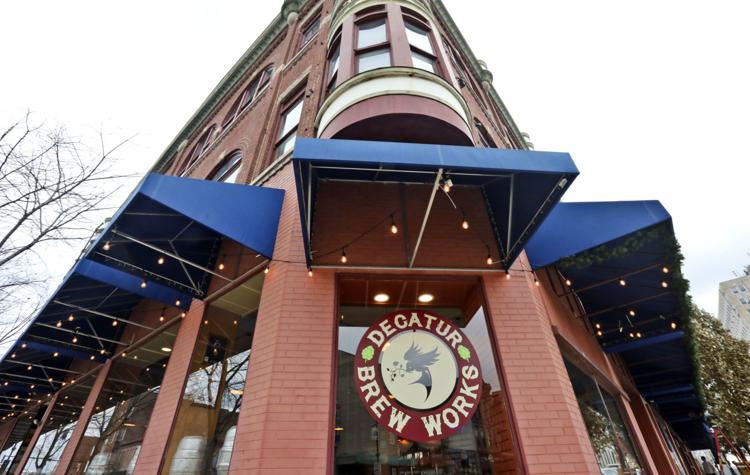 As city leaders continue to pursue revitalization, they could consider offering incentives for businesses that renovate an older building and rather than build new, Kindseth said.
A number of other success stories can be found throughout the county. Paco Greenwell has repurposed two former Pizza Hut locations, 2805 N. Main St. in Decatur and 910 N. Illinois 121 in Mount Zion, into branches of his Solsa American Burrito Co. The fast-casual Mexican restaurant quickly became a favorite after the Decatur location opened in summer 2016.
Along the Pershing corridor, two large former outlets have been repurposed: the former K-Mart, 1155 E. Pershing Rd., was acquired by U-Haul last year, and Ashley HomeStore Outlet took over the former Hobby Lobby, 1383 E. Pershing Rd, after the popular craft store moved to Hickory Point Mall in Forsyth.
---
Notable vacancies
While there are a number of contributing factors to commercial vacancies, each comes with unique circumstances and obstacles. The Herald & Review looked into what's going on with a handful of highly visible empty retail properties in Decatur and Forsyth.
Northgate Shopping Center, 2800 N. Water St., Decatur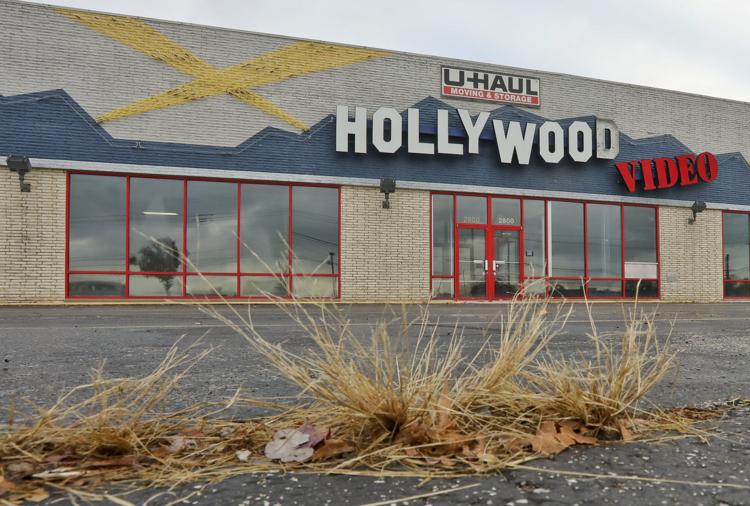 County Market, 1450 E. Pershing Rd., Decatur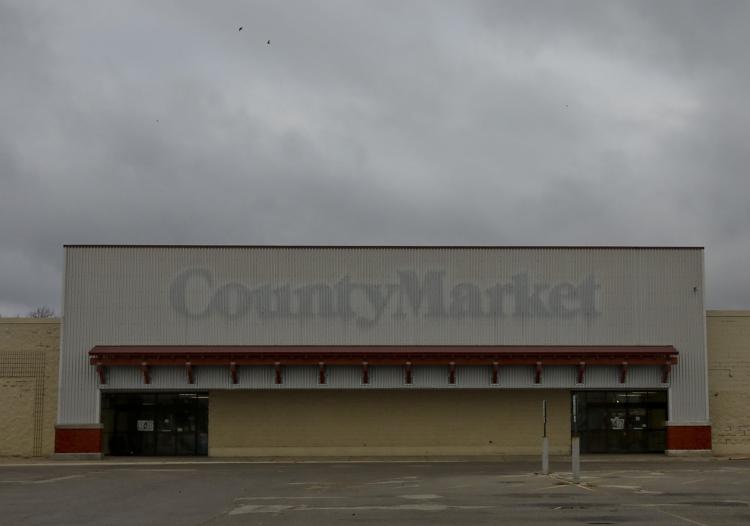 IHOP, 1280 E. Pershing Rd., Decatur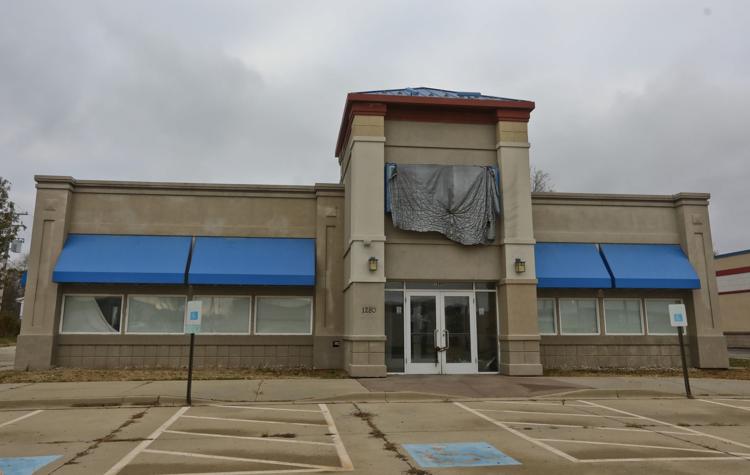 Long John Silver's, 701 W. Eldorado St., Decatur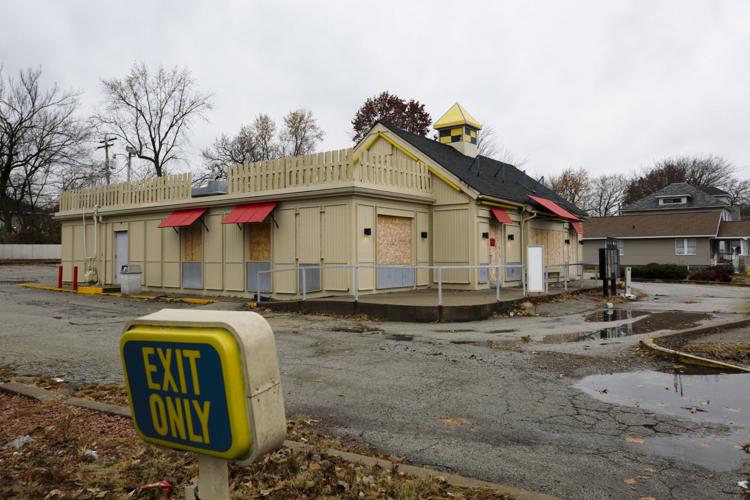 Dog Haus, 4405 U.S. 36, Decatur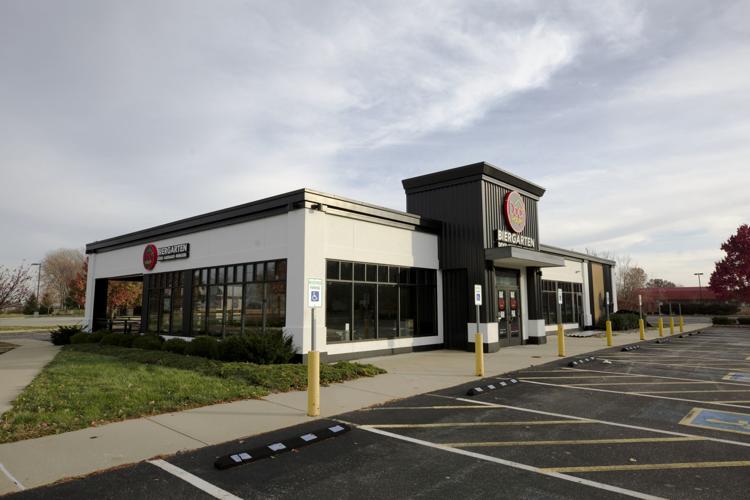 ALDI, 1005 W. Pershing Road, Decatur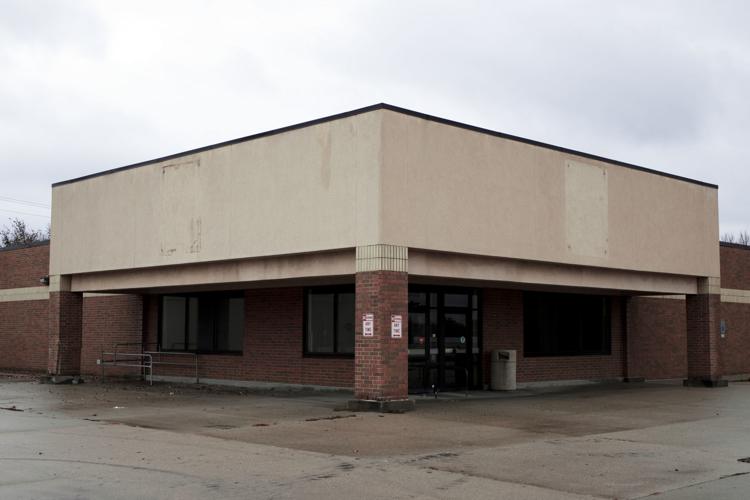 Golden Glaze Donuts, 2779 N. Water St., Decatur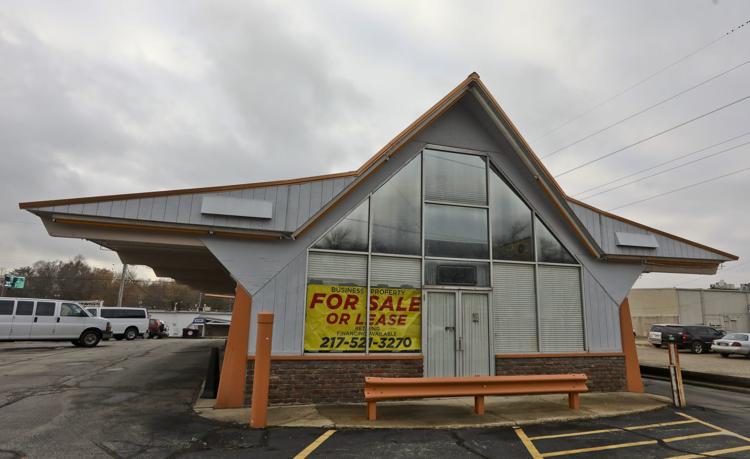 Illinois Title Loans, 1198 N. Main St.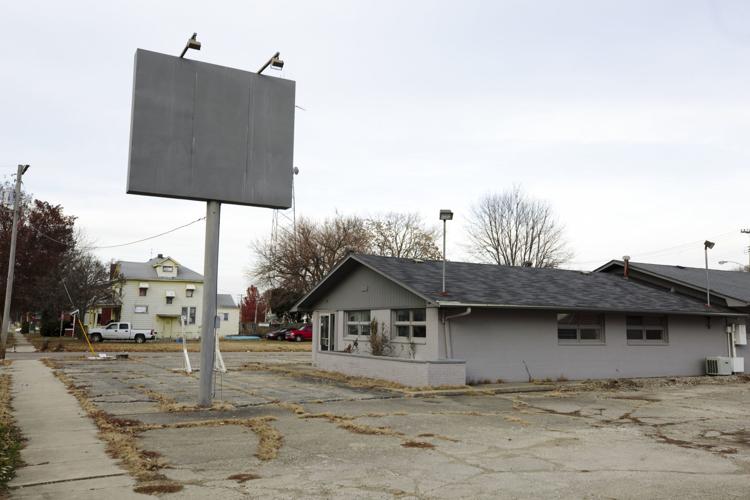 Hometown Buffet, 994 U.S. 51, Forsyth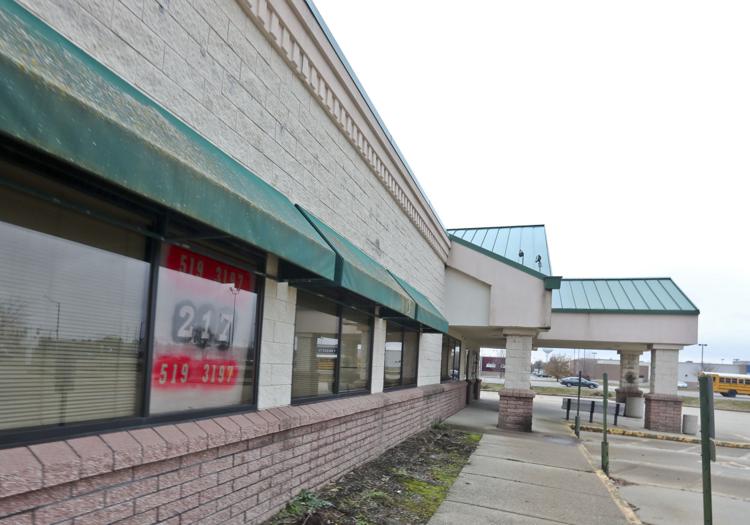 Good's Furniture and Mattress, 1360 Koester Road, Forsyth
Contact Analisa Trofimuk at (217) 421-7985. Follow her on Twitter: @AnalisaTro
Get Government & Politics updates in your inbox!
Stay up-to-date on the latest in local and national government and political topics with our newsletter.