DECATUR — The two-story West Macon Street house that Lance Spinler recently bought includes a fenced-in backyard where his beagle Dotti and American bully Luka can play. Go inside, and the home was built to keep heat and power costs low, another selling point.
"The energy efficiency of these homes is different from anything I have ever experienced," he said. "I have never had this cheap of a utility bill in my life."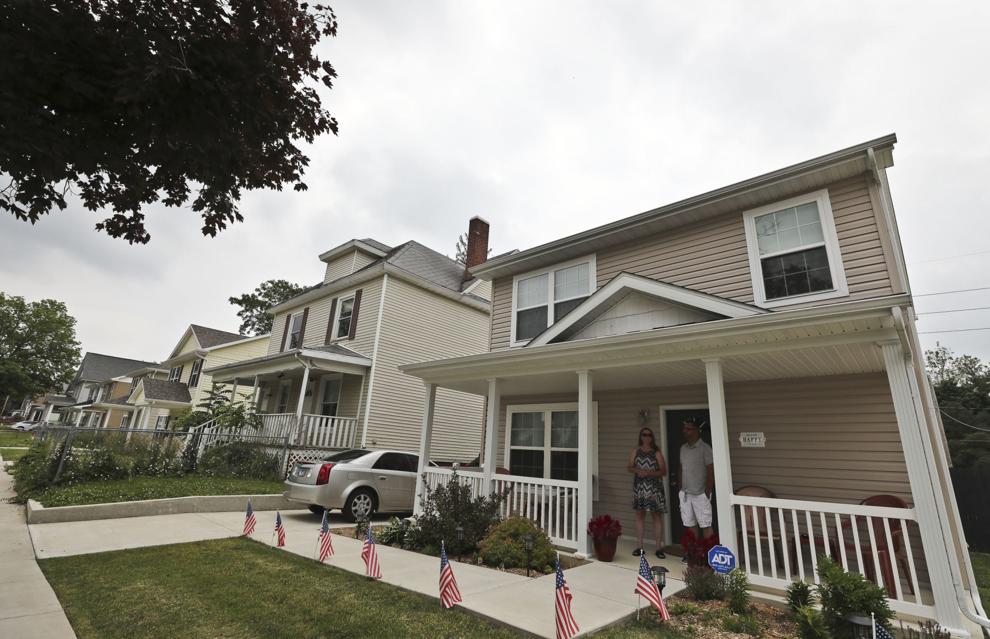 Spinler's purchase represents a bookend to a long-running struggle to find buyers for eight homes built by the Decatur Housing Authority's nonprofit developer, Decatur Pilot, southeast of the Oakwood business district and Millikin campus. The group in 2013 received a $2 million state grant for establishing single-family houses in areas targeted for revitalization.
Only within the last few months, after list prices were reduced, have four been sold. The structures that records show each cost $200,000 to build are selling for $50,000-$60,000. An earlier plan to base sale prices on income levels and require financial courses also was dropped.
Housing Authority Executive Director Jim Alpi said they're working to find buyers and have been exploring new approaches.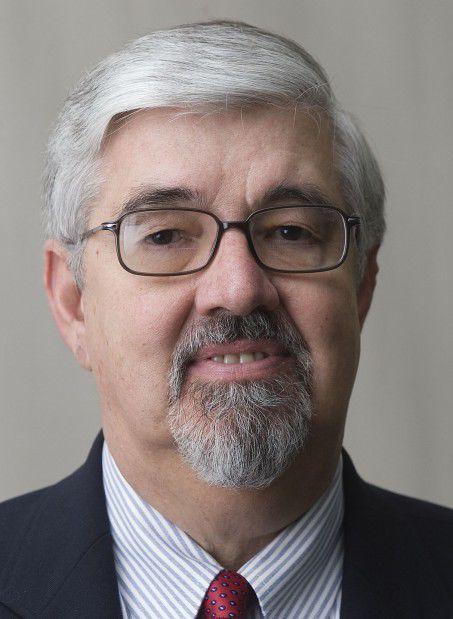 "Many of the people trying to purchase the homes were first-time home buyers and either had no credit history or did not have a high enough score to obtain financing or loans," Alpi said. "So after some public feedback, we got the homes reappraised by another independent appraiser and that's how we came up with the price we have now."
Ongoing delays
The Herald & Review since 2017 has been reporting on ongoing issues with finding buyers for the houses, planned as part of an effort to stabilize the neighborhood and provide permanent housing for low- and moderate-income people.
About $70 million was given to 54 agencies to "to support revitalization efforts and housing counseling for Illinois communities fraught with vacant and abandoned properties and foreclosures," according to a July 2013 attorney general report.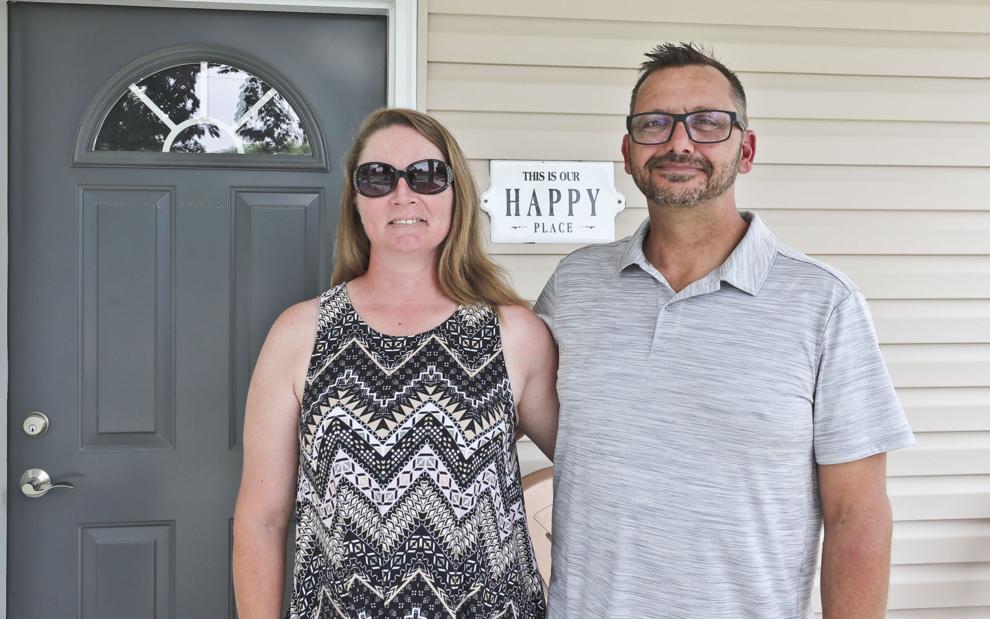 The Decatur Housing Authority, which oversees Section 8 and public housing units, worked with the city to identify a portion of West Macon Street near South Crea Street. They decided on a plan for three-bedroom, 2.5-bath modular homes for sale at prices based on how much money the buyer earns.
"The homes will be affordable to families affected by foreclosure, and potential homebuyers will receive extensive homebuyer, credit and financial planning counseling," the attorney general report said. "DHA will proactively market these homes to potential homebuyers."
The structures were eased into place using a crane in summer 2016. Final touches were completed in spring 2017, but it took several months before letters were sent out seeking buyers.
Alpi at the time said the delay was because there were concerns among agency officials and Attorney General's Office consultants that the income-based contract price wouldn't provide enough money to cover construction costs. The Herald & Review through the Freedom of Information Act obtained documents showing that about $1.7 million was spent at that point.
After the properties were assessed, the housing authority agreed to set the selling price at $80,000 each, but none sold in the two-plus years that followed.
Alpi said Decatur Pilot NFP is working with Decatur real estate company Brinkoetter & Associates. Brinkoetter was brought in as a listing agent in September and gets a 7% fee based on the final sales price.
Additionally, the requirement that the homes be sold to those who make less than 120 percent of the area median income was dropped. The only mandate now is that the buyer can't resell the house within five years.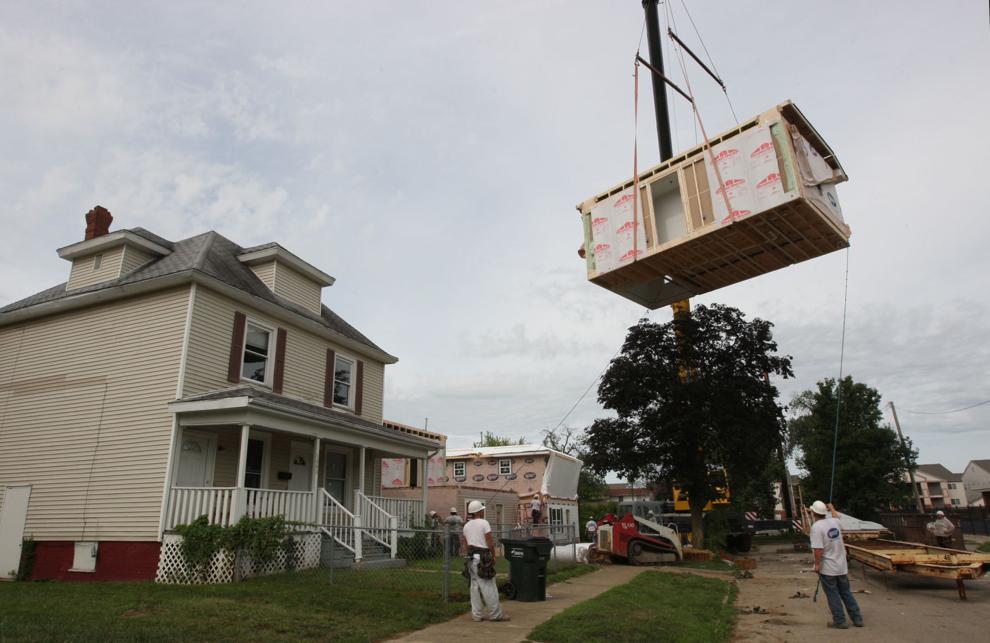 The change in approach has brought results. Records show two homes sold for $53,000 and the third for $59,000. A fourth house was purchased Wednesday, but no information was immediately available from the Macon County Recorder's office regarding closing costs.
Energy efficiency
Decatur Pilot and Brinkoetter will list the remaining properties at 1022, 1033, 1049 and 1075 W. Macon St. 
Potential buyers will have the option to participate in financial counseling services where they can learn about how certain loans work, which had been one of the earlier requirements of being approved. Now they can choose to opt out of that, Alpi said.
The homes are now being marketed to all buyers, and a major selling point is the energy efficiency. A special zoned heating and cooling system allows residents to set the first and second floors at different temperatures. The houses were built with retrofit insulation that is sprayed into the walls.
"These homes are so airtight that we have installed a special machine in there called an energy ventilation system," Alpi said. "We are still getting fresh air from the outside, in after a certain point so the air in the home does not become stale."
The list prices are typically slightly below the median home value in Decatur, which as of last week was $62,700, according to the website Zillow.
One major hurdle that remains is a concern about property taxes. Because these are new homes, the tax bill averaging $2,200 a year is higher compared to the area's older housing stock.
Resident Steven Luker said he found out about the houses from a Herald & Review article and bought one in April. His only critiques: He wished there was more storage space and taxes were lower.
"I think the property taxes are a bit high for this part of town, but overall, the house itself is great," Luker said.
Spinler also said the tax issue was a concern, although he came to terms with it. Originally from Lake County, he moved downstate this spring with girlfriend Stacey Jensen.
He said it's a good investment for a nice house in an area he likes. American flags line the sidewalk leading to the front porch, where a white sign saying "This is our happy place" is affixed to the tan siding.
"Sure the property tax could be lower but I'm OK with what it is now because the money is going toward making Decatur an even better place," Spinler said. "When you take a look at what Decatur has that other places don't, like the new water park and the new amphitheater and so many other things, it makes me feel good about where my tax money is going."
---
MACON STREET HOMES 
Contact Analisa Trofimuk at (217) 421-7985. Follow her on Twitter: @AnalisaTro