DECATUR — Kyle Anderson, 64, traveled from Decatur to Blue Mound to walk around a park in cold weather just to count the birds he sees and contribute to conservation.
"I'm retired now, and this is the stuff I'd like to try," he said.
On Friday morning, Anderson and five other amateur bird-watchers attended the Great Backyard Bird Count at the Griswold Conservation Area in Blue Mound. Their job was to  count the birds they saw during the one-mile walk.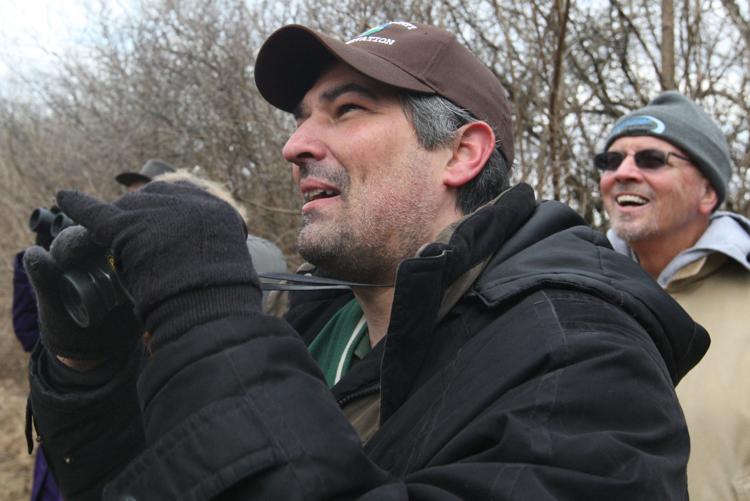 The information obtained through the event helps the National Audubon Society and the Cornell Lab of Ornithology learn about the welfare of birds. They have kept track of birds for nearly 20 years.
"People all over the country are doing this this weekend," Wolf said. "You can continue on and do your own count anywhere else. There is no limit on how many counts you can do."
Wolf said the study is not an exact science, but it nevertheless contributes to the accumulated knowledge of experts.
"It gives the professionals a nice overview," he said. "If they see the chickadee numbers crashed from 1,000 to five, then they know something is up with the chickadees."
Friday was the first day of the Great Backyard Bird Count. The National Audubon Society will be accepting bird count numbers on its website until Monday, Feb. 19. Beginner birdwatchers and experts are invited to participate.
"If you do a count with us today, then you can do a count tomorrow or go to Friends Creek (Conservation Area) on Sunday," Wolf said. "Then, download all that data."
The group had walked 10 yards from their starting point and immediately found five bird species on Friday.
"You don't have to travel to Hawaii or Alaska; you can find birds anywhere," Wolf said.
Many of the bird counters were not familiar with specific types of birds. Betty Roper of Decatur joined the group because she knows others who have an interest in birdwatching.
You have free articles remaining.
"And my husband duck hunts; so I know ducks, but I don't know birds," she said.
Chris Kupish, 65, who lives nearby in Blue Mound and walks the park frequently, came prepared with a small bird identification book.
"I recognize the cardinals, at least the red ones," he said.
The group of six birdwatchers worked together, and Wolf offered advice and tips on watching for birds, such as what to listen for and how to count the birds accurately.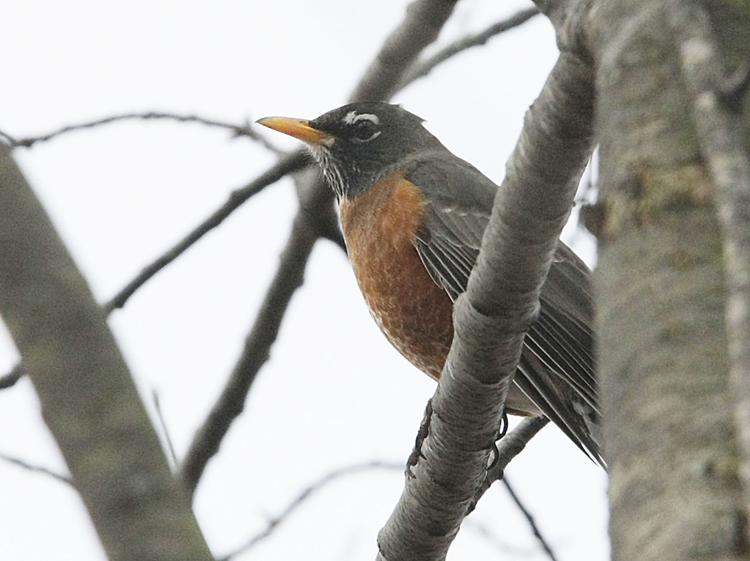 During their walk, the counters learned interesting information about Griswold Conservation Area, as well as birds.
The large hill easily seen in the middle of the park is a kame, a deposit of sand and gravel left behind by melting glaciers. Wolf said Macon County's official bird is the chickadee. They also learned the goldfinch's plume is not nearly so dazzling in the winter, when its feathers become more drab.
Wolf kept track of the species while the counters watched in the distance and in trees for whatever birds they could spot.
During Friday morning's trek, the junco was spotted more than any other bird.
"Enjoy them while you can, because in a few weeks they will fly north," Wolf said.
Other birds seen in the one-mile journey were cardinals, robins, blue jays, chickadees, goldfinches and the red shouldered hawk.
Once he returned to his Rock Springs office, Wolf entered the information to the national Great Backyard Bird Count website. 
"It is a great example of citizen science," Wolf said. "It allows the average Jane or Joe to get out there and participate."