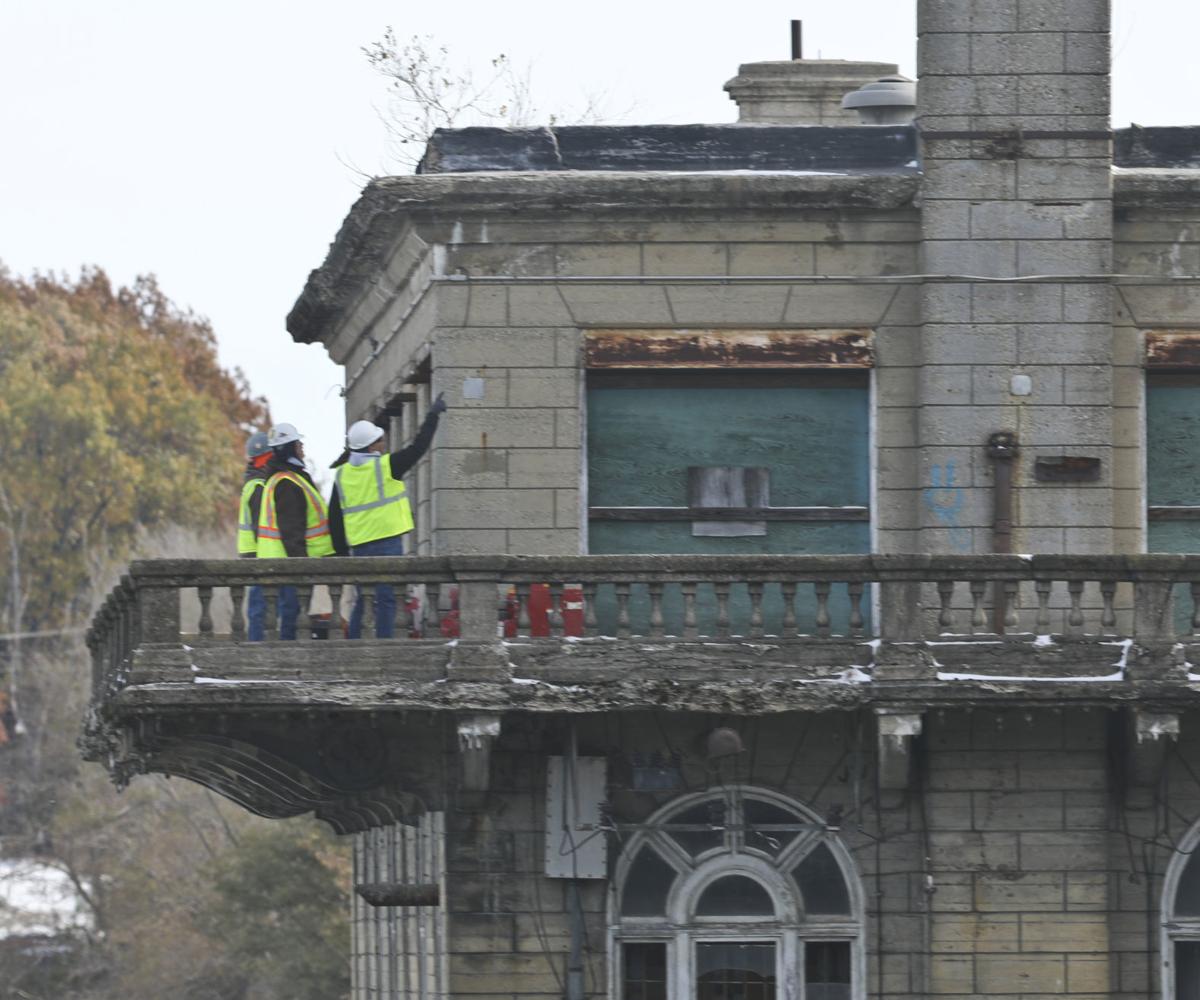 DECATUR — The group behind a campaign to restore the former Staley Pump House on Lake Decatur is holding a public meeting to spread the word about its plan. 
The century-old structure is now owned by Tate & Lyle, which is moving ahead with plans to demolish it. The company says the structure is dilapidated, and that it has spoken over the years with parties who were interested in buying the building but never followed through. 
But a new campaign, led by resident Bret Robertson, has emerged to try to save the structure. Tate & Lyle last month allowed Stephen J. Kelley, an architectural expert working with the group, to tour the pump house. Kelley said the structure is in much better shape than the current owners believe.
The "'Save the Pump House" group is hosting a meeting at 6:30 p.m. Monday, Dec. 9, in Room S210 of the Carroll Learning Center at Richland Community College. Leaders of the campaign will be present to share the latest on their effort and explain their seven-phase plan to preserve, rehabilitate and develop access to the pump house.
You have free articles remaining.
The group says the structure is eligible for National Historic Landmark Status, according to the Army Corps of Engineers. 
City leaders also toured the structure last month, and Mayor Julie Moore Wolfe said the company is making the right decision to tear it down: "You can tell at one point it was a really beautiful structure but it is just beyond repair."
The Herald & Review asked for a tour as well, but was not granted one. 
---
6 facts about the Staley Pump House