LINCOLN — The little girl who was left for dead by Christopher Harris came to court Friday to deliver a message to him before he was sentenced to life in prison for killing her parents and three siblings.
"I am 7, and it still breaks my heart, and I wish you were dead and my brothers and sister and mommy and daddy were alive," the child said through the statement read by her grandmother Judi Stogdell.
Harris was sentenced for the murders of Rick and Ruth Gee and three of their children, Justina Contant, 16, Dillen Constant, 14, and Austin Gee, 11. He also received 30 years for the attempted murder of Tabitha, who lay severely injured for more than 12 hours before she was found by police.
He received an additional 20 years for armed robbery.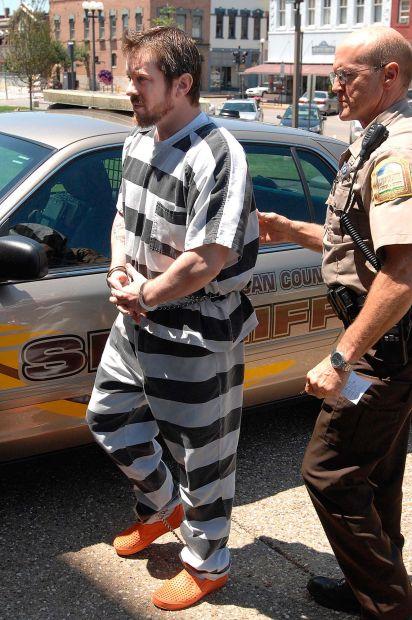 A crowd of about 75 relatives, journalists and police officers came to the third-floor courtroom of the Logan County Courthouse to watch the final chapter of a tragic story that began Sept. 21, 2009, when a relative discovered the bodies of the Gee family in their Beason home.
Dressed a pink dress and matching sandals, the dark haired child looked around the courtroom curiously as her grandmother read the statements in a strong voice that overcame the hum of window air conditioners.
In the statement that started with "to Chris from Tabitha," Stogdell quoted the child as calling Harris "a big liar."
"You don't sneak up on other people. … You have to say sorry because do you know how badly that broke my heart?" read the child's statement.
After she followed Tabitha's statement with her own to Harris, the grandmother took the little girl by the hand and led her from the courtroom, leaving other family members to wipe away tears after the remarks.
Harris looked down at the table where he sat between defense lawyer Dan Fultz and Peter Naylor as the statements were read.
When given his chance to make a statement before the mandatory life sentence was imposed, the 34-year-old Armington man apologized to the family but denied he killed the Gees.
"I made a lot of stupid, stupid decisions that night, but I did not commit this crime," Harris told McLean County Judge Scott Drazewski.
Logan County State's Attorney Jonathan Wright asked for the maximum terms available on all charges, starting with life in prison on the murder charges and 30 years on each of the armed robbery, home invasion and attempted murder counts.
Wright asked the judge to consider Harris' statement, noting that it was "deafening in its silence. There is no remorse, no ownership for what he has done."
Fultz acknowledged to the judge that sentencing options were limited but asked for less than the maximum of 30 years on the charges other than murder.
Saying Harris "will pay a horrific price for what he did," Fultz also observed that "everyone has been changed by what happened in this situation."
Harris was once married to Rick Gee's daughter Nicole Gee, who lives in Florida with the couple's two children.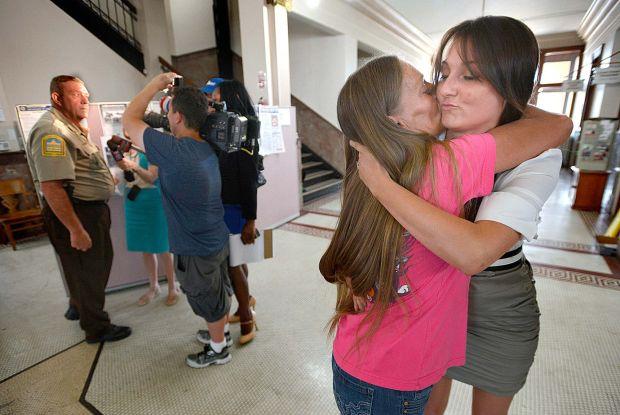 In his remarks before handing down the sentence, Drazewski called Harris' apology "hypocritical sympathy," adding that he struggled to find words to describe the loss left by the tragedy.
"I have searched for words, and I don't have sufficient vocabulary to describe the gravity of these crimes," Drazewski said.
Life in prison is a fitting punishment, the judge said.
"I hope you will never be able to forget what you did that night," he said.
The process of bringing the case to a jury for a decision affected everyone involved, said the judge. Emotions had to be set aside and mental walls constructed to desensitize those who had view the evidence of the massacre of two adults and three children with a tire iron, Drazewski told Harris.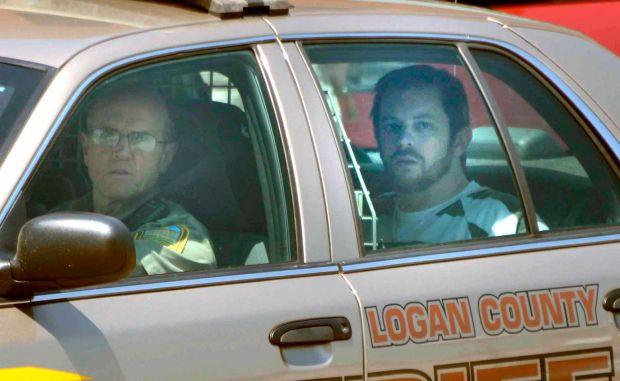 As part of the legal process, the judge vacated Harris' conviction for aggravated battery of a child because those allegations were covered in the attempted murder conviction. He also denied Harris' motion for a new trial.
The jury rejected Harris' self-defense claim in which he said he had to kill Dillen Constant. Harris said the boy was killing other family members when Harris arrived at the home after midnight with his brother Jason Harris in search of marijuana.
An appeal will be filed on Christopher Harris' behalf by the state appellate defender's office.
Jason Harris, also charged with murder initially, made a plea deal on lesser charges. He stayed outside the Gee home while his brother went inside with a tire iron, according to authorities.
Jason Harris, 25, also of Armington, recanted his first statements to police that his brother was looking for sex, presumably with Justina Constant, when he went inside the Gee home.
A plea hearing for Jason Harris, who is expected to receive a 20-year sentence, has not been scheduled.
Criminal cases against one of two women connected to the Gee matter remain pending. Jennifer Earnest, the former girlfriend of Jason Harris, still faces obstruction of justice charges accusing her of providing Christopher Harris with a false alibi.
Earnest's mother, Sara Duncan of Florida, pleaded guilty in May to obstructing justice, was placed on two years of probation and ordered to pay a $2,500 fine. Duncan was visiting her daughter and Jason Harris when the Beason murders occurred.