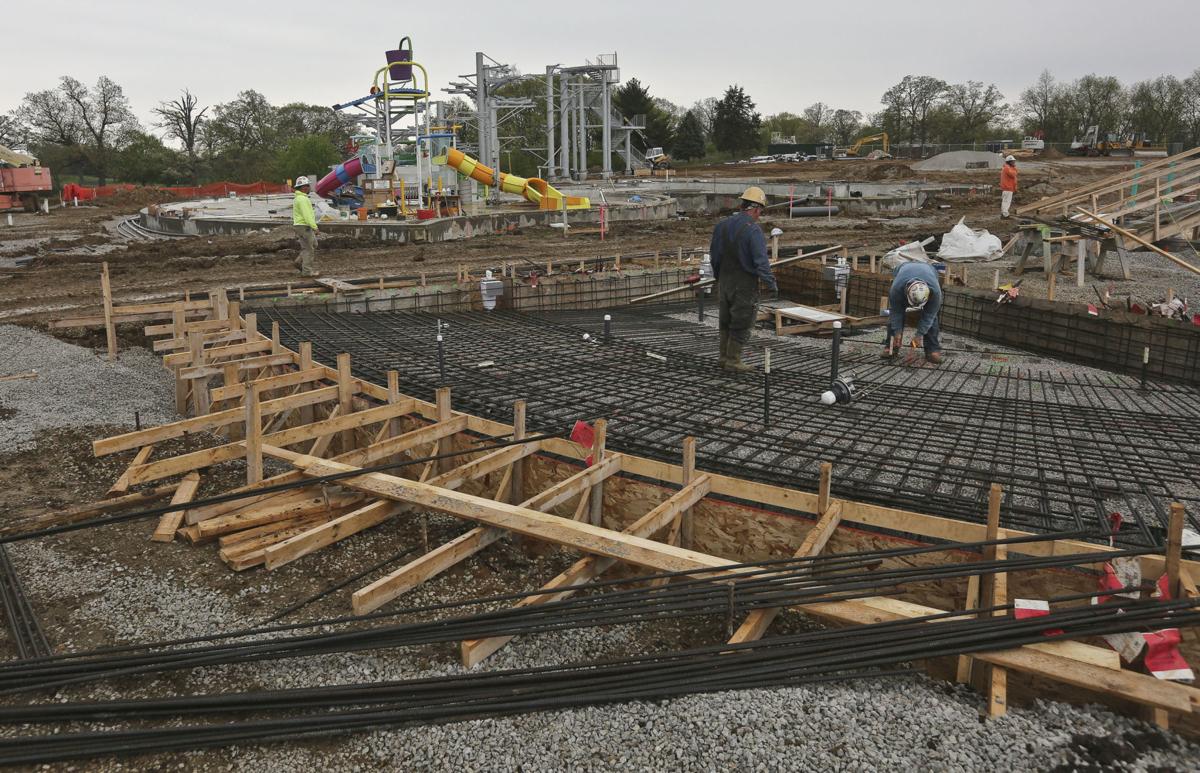 DECATUR — Heavy rains and thunderstorms across Central Illinois are bringing a risk for flash floods, keeping farmers from their fields and creating challenges for construction projects.
The wet weather started Monday and is not expected to relent until late in the week. A flash flood watch is in effect until Wednesday evening for counties including Macon, Moultrie, Piatt, DeWitt, Logan, Shelby, Christian, Champaign, Sangamon and Coles.
"This extended period of rainy weather is starting to get a little unusual," though some rain is typical for springtime, said Chris Geelhart, meteorologist with the National Weather Service at Lincoln.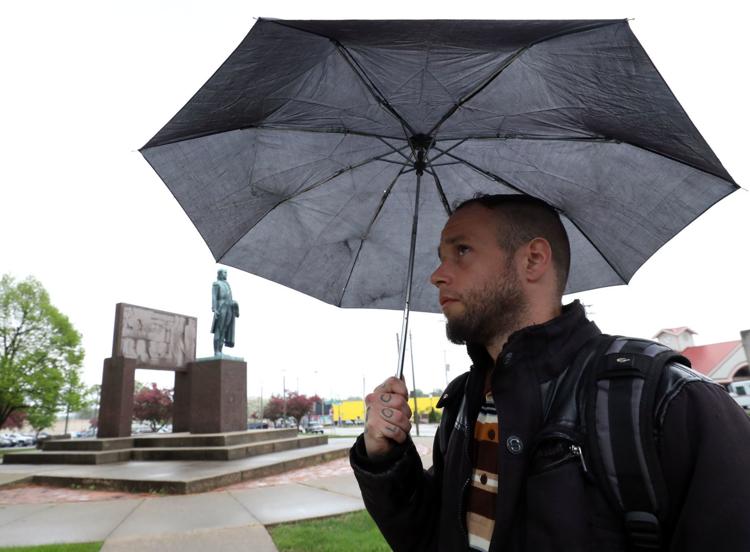 Speaking Tuesday afternoon, Geelhart said the region was expecting another 2 to 2½ inches through Thursday night. "People are itching to get out in the fields," he said, adding that a period of drier weather will start Friday.
For farmers, that can't come soon enough. "A lot of us are getting anxious and concerned," said Michael Stacey, president of the Macon County Farm Bureau. The ideal time to start planting is traditionally April 15, but some start toward the end of March or beginning of April if the soil is warm enough.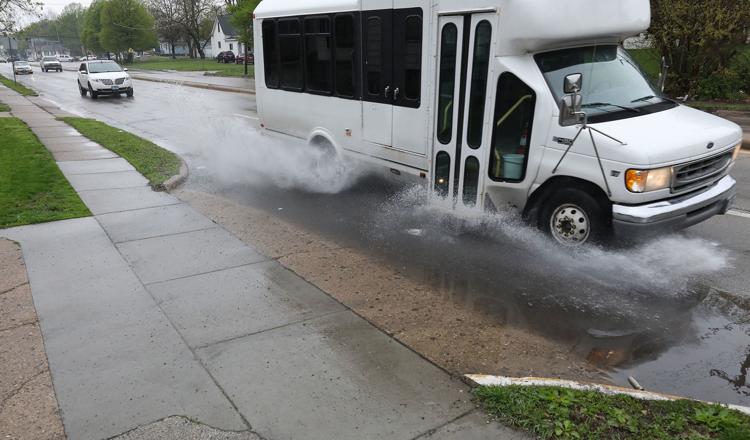 But the cooler temperatures and lack of sunshine have caused many to hold off, he said. Another concern is overpopulation of henbit, a weed that produces reddish-purple flowers.
The good news is that things can turn around as soon as the sun comes out. Large farm equipment can quickly, efficiently plant substantial amounts of corn and soybeans, he said.
Blue Mound farmer Grant Noland said employees at the family's operation are taking advantage of the delay to get a jump on summer projects, and they're staying busy with the trucking portion of their business.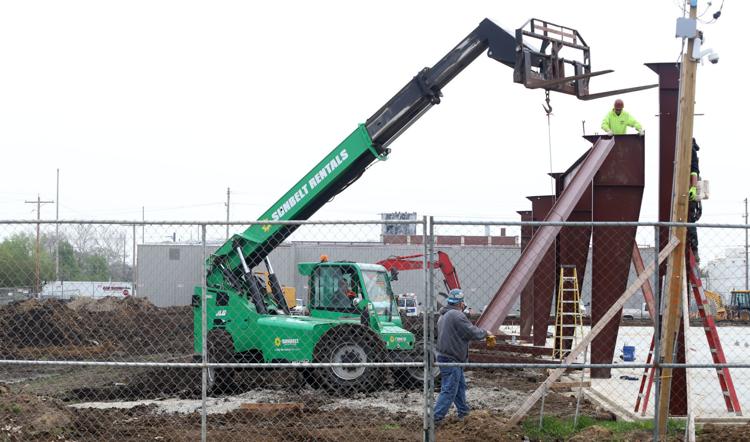 They've already planted 500 acres of beans and corn, but acknowledge that there has been some delay. Typically, they would prefer to plant soybeans in April. "But it's not necessarily caused us to get nervous," he said.
Wet weather has also dampened the progress of some major construction projects, including several being executed by the Decatur Park District.
"It has slowed us down a little bit right now," said Clay Gerhard, director of operations. "If it's a mist, our guys can work through it — but we'll have to call it off if it's a downpour."
Currently, contractors and park district crews are working to complete the Devon Lakeshore Amphitheater and Overlook Adventure Water Park in Nelson Park, the Scovill Zoo train expansion and a new pavilion at the MidState Soccer Complex.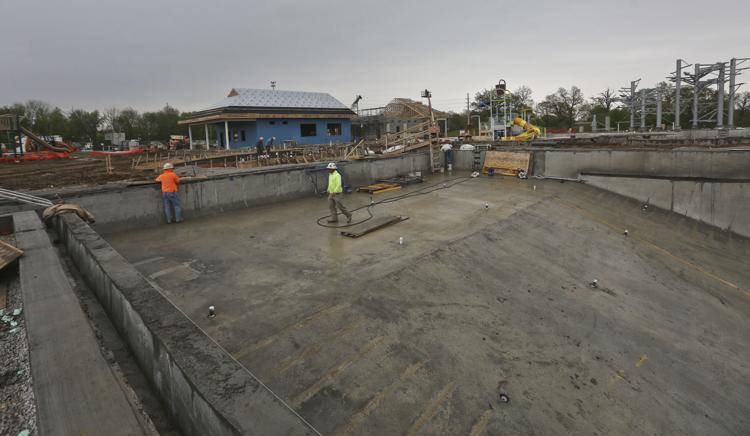 You have free articles remaining.
Gerhard said he and crews have to watch the weather forecast closely to help figure out what they can or can't get done outside during the day. Since the rain didn't start as early as predicted Tuesday, he said, district horticulturists were able to get out and plant flowers and crews were also able to get in some lawnmowing.
"We try to look at the forecast as best as we can, but they're not always correct," said Josh McGrath, the park district's horticulture supervisor. "… If there's a big rainfall, we can only do so much."
McGrath said the district worked to plant about 1,000 flowers at Sportsman's Park, Mueller Park and the district's administrative office before Tuesday's rainfall hit. He said that in the past few weeks, crews have gotten about 20 percent of planting done so far.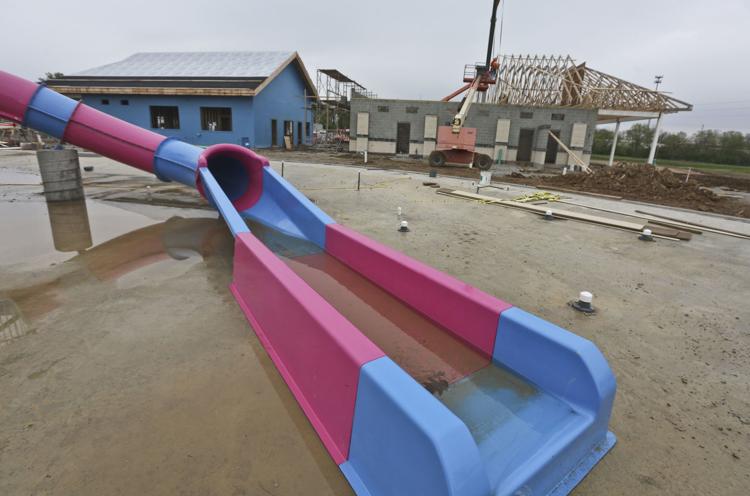 Once the rain stops, McGrath said, they'll have to wait for the soil to dry before getting back to work in the parks.
"You're not supposed to plant flowers in wet soil, because it can cause issues with the soil texture," he said. "… It makes it hard a lot of times, when you work with soil that wet."
Gerhard said the weather has also hindered the district's efforts to reopen the city's parks, which means restoring water, electricity, lights and other amenities for the warmer seasons.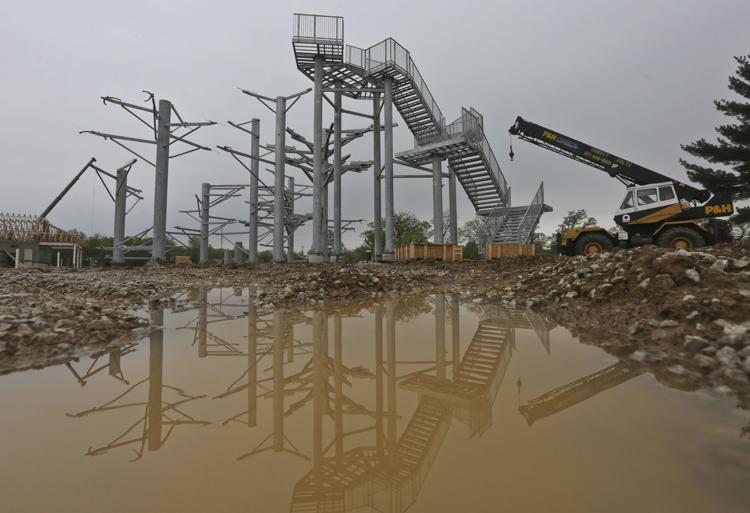 "They're not as groomed as we'd like them to be," he said of the parks, adding that the tentative reopening date is May 1.
Other major construction projects underway in Decatur can be seen along North Martin Luther King Jr. Drive near the Wabash Crossing neighborhood. They include the Community Care Campus, a group of social service facilities targeted at addiction and health services, and the nearby Northeast Community Fund, an expansion of the nonprofit agency now operating on North Water Street.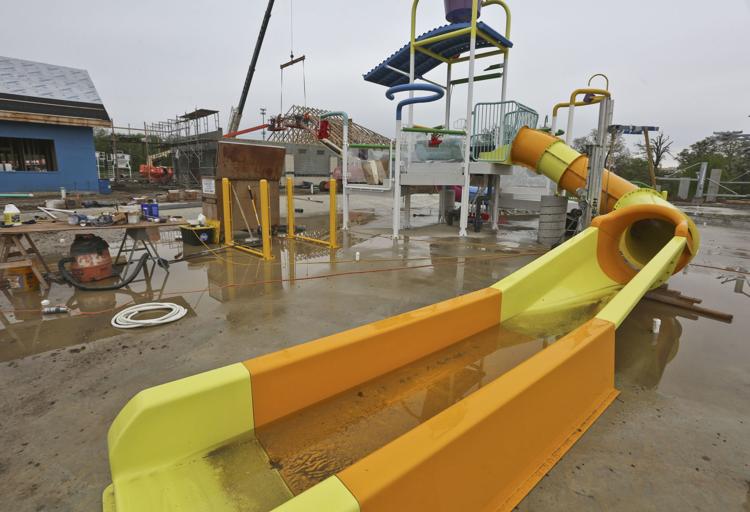 "I would say we're quite pleased with Building Systems," said Executive Director Ed Bacon. "They've gotten a lot done despite the fact that the weather has not cooperated with us. I believe we're on schedule and moving along real well."
The forecast in Decatur calls for a 50 percent chance of showers and thunderstorms today(Wednesday), and likely showers and a possible thunderstorm Thursday. Friday is expected to be partly sunny with a high of 65 degrees, and the next chance of rain is Sunday night, according to the weather service.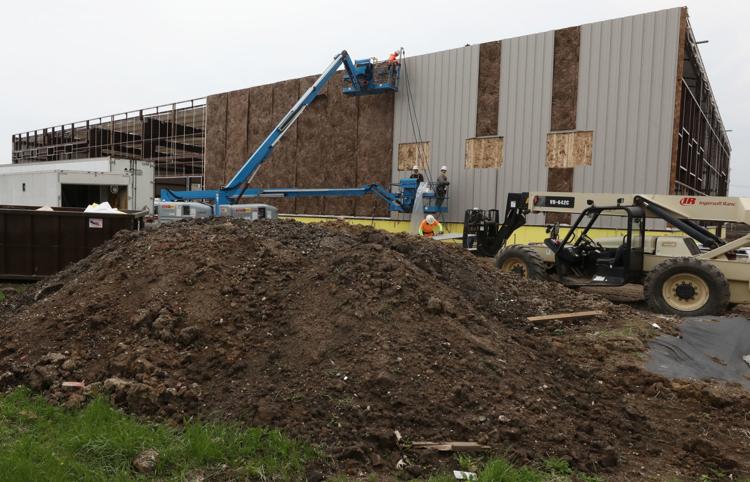 During the next two days of rain, the potential for several inches of rain on saturated ground could lead to a flash flood. Geelhart urged drivers not to travel through areas of ponding water on the roadway.
"That's our main concern, people tend to just drive through (them)," he said. "That's something to look out for over the next couple of days."
Valerie Wells and Donnette Beckett contributed to this story. 
Contact Kennedy Nolen at (217) 421-6985. Follow her on Twitter: @KNolenWrites
Contact Jaylyn Cook at (217) 421-7980. Follow him on Twitter: @jaylyn_HR