Herald & Review Voices features conversations with Herald & Review writers, editors and our readers.
Guest host Ryan Voyles talks with reporters Jaylyn Cook and Donnette Beckett about the Decatur Celebration, which just wrapped up its 33rd edition earlier this week. The trio talk about their highlights from the festival, their own history going to the show, and year two of the fence and admission fee.
You have free articles remaining.
Let us know what you think, or suggest a subject or individual to be a Herald & Review Voice. Reach us by email (hrnews@herald-review.com), Facebook or by phone at (217) 421-6908 (audience engagement editor Tim Cain).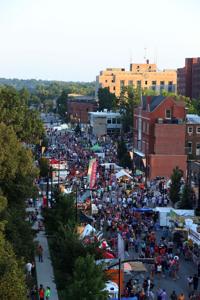 Contact Ryan Voyles at (217) 421-7985. Follow him on Twitter: @RVVoyles