"I looked around and thought, 'If no one else was going to take it, I am going to take it,'" said Steve Jenne, who has since appeared on "The …
Here's what people are uncovering in Herald and Review newspaper archives. Search our historical issues for obituaries, marriage and birth ann…
Coles County is rich in railroad history, especially Mattoon, where the first plat was filed in October 1855. Trains for generations have been…
When the COVID-19 pandemic pulled up next to the "Cruise 11 to Remember 9-11", the charity car show had to radically switch lanes.
Lexie Gifford was only 2 on Sept. 11, 2001, but the event changed her life forever, as it did so many other people's.
Annual event will be a Facebook Live caravan to recognize the 19th anniversary of Sept. 11. 
Contestants had to identify eight downtown Decatur architectural features. 
The first known women's rights organization in Macon County was organized by  the Rev. Sophie Gibb, a Universalist minister, on July 30, 1888.
A generation ago, the March winds could be thanked for driving part of the Decatur economy. 
Krista Kline reminisced back to her childhood thinking of time spent watching live music shows during the Decatur Celebration.
Aug. 15, 1945, marked the end of World War II
Lincoln Square Theatre officials are looking to raise $500,000 that will go towards repairing parts of the building.
The Spanish influenza epidemic of 1918 had some of the same characteristics as the COVID-19 pandemic worldwide. 
Dove Inc. celebrated its 50th anniversary with a press conference announcing a new program
The History of the Heartland committee and the Save the Pump House not-for-profit organization are spearheading the effort. They are seeking g…
Many Decatur-area families found ways to show respect to the fallen on Memorial Day despite the stay-at-home order and gathering restrictions …
Fifty years ago, an event happened in Heyworth, Illinois, unlike anything that happened there before and likely to never be repeated. On Memor…

Tanzyus Logan Funeral Service and Care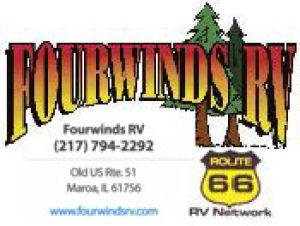 Oh how times have changed. Or have they? Take a glance at local stories from years past.
Three women, including two nursing home residents, have tested positive for COVID-19 in Logan County, officials said Tuesday.
The Decatur Commodores were a professional minor league baseball team, nicknamed the "Commies" before that word became slang for communist, th…
On Thursday, April 18, and Friday, April 19, 1996, two tornadoes struck Decatur, carving a path of destruction across the city. What do you re…