DECATUR — A new group of volunteers is looking to raise $500,000 to make major repairs to parts of the historic Lincoln Square Theater.
Friends of the Lincoln Square Theater, a non-profit group that took ownership of the building's operations in July, announced the goal Wednesday morning along with revitalization plans intended to make the building a viable destination for shows and events.
Mark Scranton, board vice president, said the group worked with contractors and city inspectors to identify areas where building repairs are needed. One example is $20,000 worth of water damage to the ceiling above the main entrance. Cosmetic repairs throughout the building are expected to start in about two weeks following work on the building's roof and walls, Scranton said.
"Most of what needs to be done in this building is cosmetic," he said, noting that most infrastructure, like the electrical system, has been kept up-to-date over the years. "We want to preserve that history, but we also want to bring in modern technology."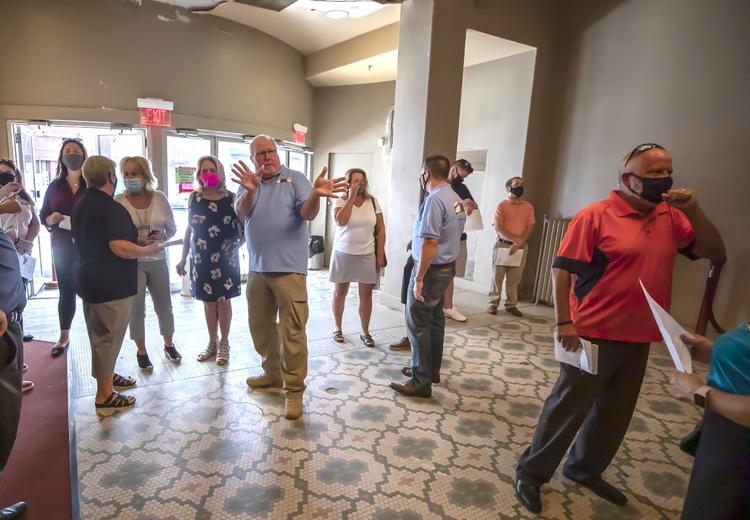 Board President LaVelle Hunt said repairs and structural updates include plaster and drywall work around the building's interior, as well as repairing auditorium seats. Updates planned for the auditorium include layout changes that would allowing for unique show experiences like dinner theater. The updates will reduce the amount of available seats in the auditorium, which is currently 625, but the theater will have more versatility in the types of shows that can be booked, Hunt said.  
An open house is scheduled from 10 a.m. to 2 p.m. Saturday, Aug. 15, that will enable members of the public to tour portions of the theater.
Other event opportunities include movies using the theater's new projector, musical concerts, dance performances by local organizations, conferences, comedy shows and boxing events. There have been several inquiries from people interested in renting the building for wedding events, Scranton said.
Funding for the repairs is coming through private donors, as well as partnerships with local businesses. The group also encourages anyone who would like to help with the revitalization process to donate online through the theater's new website, lincolnsquaretheater.com. Volunteers can sign up online to help with cleanup, maintenance or help raise money.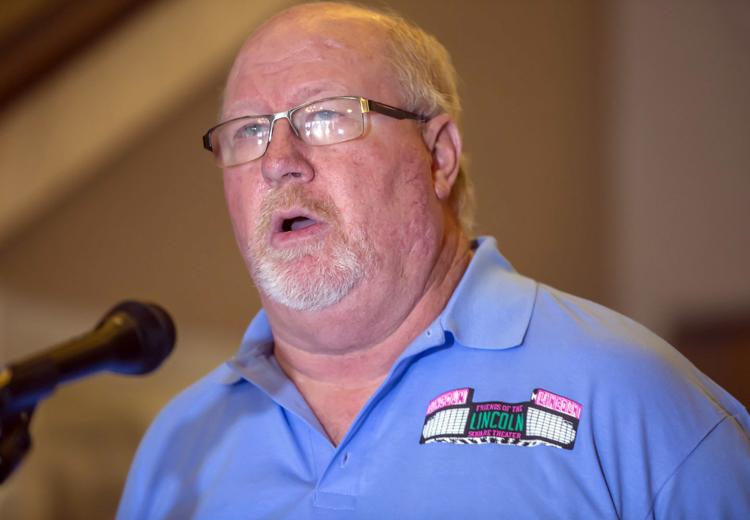 The group intends to maintain a "fresh approach" to the theater and be transparent in its handling of the revitalization process, Scranton said.
Three board members currently operate Friends of the Lincoln Square Theater, but an influx of community partnerships continually opens new doors, such as tourism opportunities with help from the Decatur Conventions and Visitors Bureau.
"We strongly believe that the Lincoln Square Theater can be another landmark to bring people into our community that will spend dollars with our hotels, with our restaurants and our bars," Scranton said. "We've got a great town here, no doubt about it."
Hunt says the date when the Lincoln Square Theater will be ready for full operation is undetermined, but a majority of work deeming it a "proper theater" is estimated "by the end of the year."
On Wednesday, officials said a fundraising event may be held at the theater sometime during the fall with more plans to be announced.
---
Through the years in downtown Decatur through 13 archival photos
Contact Garrett Karsten at (217) 421-6949. Follow him on Twitter: @GarrettKarsten
Be the first to know
Get local news delivered to your inbox!