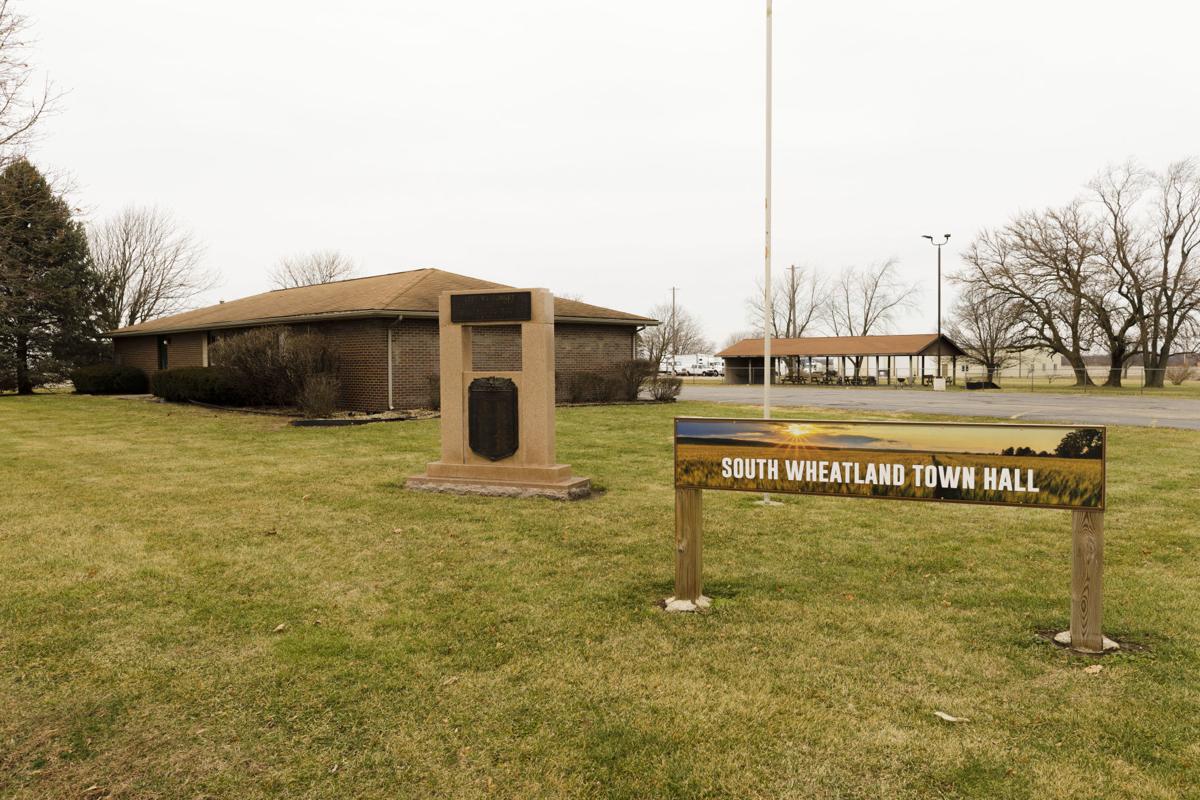 DECATUR — City officials say they are working with local government units like library and fire protection districts that could be hurt financially by a major push to annex properties into Decatur. 
The Decatur City Council last year annexed about 200 properties, part of an effort that officials said would help increase population numbers ahead of this year's U.S. Census. Some of the annexed residents expressed unhappiness about the change, but they're not the only ones affected. The city's gain in people and property tax revenue could also mean lost revenue for library and fire protection districts, as well as township road districts.
City Manager Scot Wrighton said the annexations are not meant to harm the districts. He said the city could reach agreements with individual entities.
"This is not a one-size-fits-all situation," Wrighton said. "Each district is its own separate issue, and that is how the city is handling it."
Population counts done every decade determine how $675 billion in federal money is distributed annually for services such as food stamps, school lunch programs, some Medicaid programs, highway construction and more. Distribution of state income tax, motor fuel tax and other tax revenues to cities are also dependent on the population count.
State law allows municipalities to annex properties without an owner's permission when they are fully surrounded by the city limits and are smaller than 60 acres. In other cases, Decatur property owners previously signed an agreement that allowed them to use city's water only if they agreed to be annexed when their property became contiguous with city limits.
The law also requires cities to notify fire protection and library districts, as well as townships, that will be affected. When properties are annexed into a city that provides fire and library services, they are supposed to be automatically disconnected from the library and fire protection districts. However, Wrighton told the council in an April 2019 memo that "the city's research indicates that automatic disconnection has not always occurred."
That's a problem he is hoping to address. "The status quo has evolved and worsened over the space of many years," Wrighton wrote to the council.
There is a procedure that allows the districts to contest the disconnection. Fire protection districts also can accept a compromise approach and receive diminishing tax returns over a number of years.
Bringing more properties into Decatur's boundaries will add to its taxable base without increasing property tax rates, Wrighton said. While those annexed this year will not count toward the 2020 census, officials say they plan to continue the practice.
Representatives from fire and road districts in Hickory Point and South Wheatland expressed frustration with the situation, saying their budgets would decrease. Library directors in Argenta-Oreana and Warrensburg are talking with the city and lawyers to address the issue, which could mean adjusting the city's tax levy so that neighborhoods can choose to stay in their respective library districts.
Officials have also begun the process of working with the six fire protection districts immediately outside of Decatur.
On one point, city leaders may find common ground with property owners of recently annexed land. Wrighton said the council does not want those residents to face "double taxation" — paying taxes both to the city for its road, library and fire services and to the surrounding districts that had previously provided those services for the property.
"The city council's position is that there should be no double taxation, and we will take all appropriate measures to make sure that citizens avoid paying twice for something they should only pay once for," Wrighton said. "The council has said in budget meetings, 'no new taxes,' and we have to do other things with user fees or creative approaches to new revenues."
Township and special district officials in surrounding areas such as Long Creek, Harristown, Hickory Point, South Wheatland, Warrensburg and Argenta-Oreana have said they will be impacted to some extent.
Road districts
South Wheatland Township sits southeast of Decatur, bordering the Rock Springs Conservation Area and part of Lake Decatur. In the 2010 census, it had 1,861 housing units. Dozens of those properties were annexed by the city this year.
Like many townships, South Wheatland has a road district that manages township roads that are not the responsibility of the city or county. Residents who are annexed will remain part of a township, which is a separate unit of government, but their roads may become the responsibility of city road crews.
Road Commissioner Gary Hutchins said his budget would be affected, as would the services to residents whose roads will now be overseen by the city. Hutchins said he sent a letter to 77 residents affected by the change.
"Some houses that are annexed have neighbors that have not been annexed, so it makes it confusing as to which town maintains the streets," he said. "Any street where the city annexes a property automatically goes into their hands."
Hutchins estimated the city has so far annexed about four miles of road. Maintenance of those roads ranges from filling potholes to snow plowing, a service that Hutchins said the city cannot provide on its own as boundaries and staff responsibilities grow.
He told city officials as much in July, when he and Hickory Point Road Commissioner Kevin Bird met with Decatur Public Works Director Matt Newell and Municipal Services Manager Dan Mendenall.
"It is just not feasible," Hutchins said. "We offer especially good plow services to our residents. I don't see how the city will be able to maintain that on their own."
Hickory Point and South Wheatland residents are "accustomed to their services," Bird said. Some residents may be upset when those services change.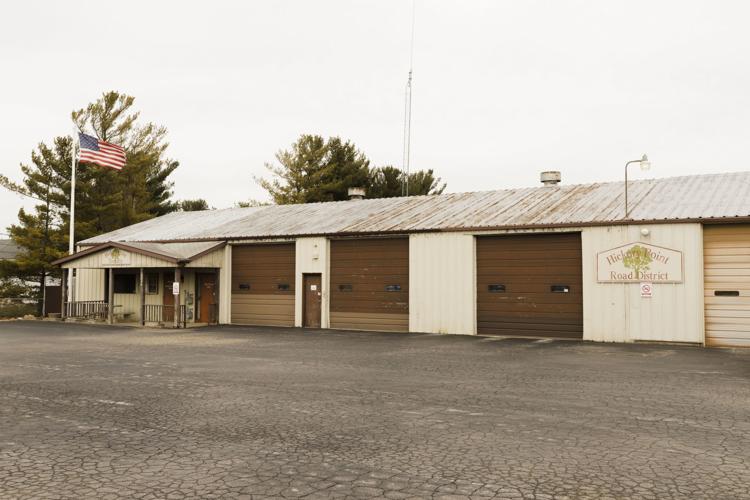 Hutchins said he and Bird asked for a written agreement that the city pay for the townships to continue to maintain those streets. Newell said the city would not agree to that.
"We've always had informal agreements 'you do this road and we will do this road' but there is not a desire on the city's part to relinquish responsibility and pay for them to do the work and maintain the roads when we can do it," he told the Herald & Review.
After the first snowfall this winter, Hutchins said, South Wheatland road maintenance plowed streets in front of annexed properties that had not received the service from the city.
Newell said 18 Decatur plow trucks are on the road at any given time during emergency weather conditions. There are about 50 full-time employees, 20 of whom switch off between two shifts so that roads can be cleared in a timely fashion.
You have free articles remaining.
"We have to start with main roads first. We can't get to neighborhood roads immediately like other districts can," Newell said. "It is true South Wheatland and Hickory Point offer excellent services to their residents. We have big shoes to fill."
Newell said he was not aware of any increase in staff or if overtime would be offered for current staff at this time.
Officials from Harristown and Argenta-Oreana did not return calls for comment. Warrensburg officials could not immediately be reached for comment.
Fire protection districts
Six fire protection districts surround the city: Long Creek, South Wheatland, Hickory Point, Harristown, Warrensburg and Argenta-Oreana. Wrighton said representatives from each of the fire districts and their lawyers met in November to work out intergovernmental agreements.
Because the talks are pending, Wrighton and Deputy City Manager Jon Kindseth said they could not share specific details about the potential agreements. They said each could vary slightly based on the district.
"Fire protection districts are rightly concerned that if the city annexes territory in their district that that takes away some portion of the equalized assessed value of any of the districts," Wrighton said. "State statute provides a process by which the double taxation gets phased out. That process has not been observed in Macon County.
"The statutes for both fire and library envision that double service or double taxation should be temporary."
A year ago, officials said, the city conducted an internal analysis about how annexations would affect the fire districts. Kindseth declined to release the data to the Herald & Review, citing the advice of the city's legal counsel. The fire protection districts also have not been given access to the data, he said.
Speaking generally about the loss to equalized assessed value for those surrounding districts, Kindseth said Long Creek would be the most affected, followed by Harristown, South Wheatland, Argenta-Oreana, Hickory Point and Warrensburg.
Hickory Point Fire Chief Josh Trendler acknowledged that the district might see a loss in revenue, but told the Herald & Review that the annexations would not present an issue.
Long Creek Deputy Fire Chief Stephen Webb also said his district would not be significantly hurt by the move. "The annexations themselves won't hurt us as much as it will other fire protection districts," Webb said.
Argenta-Oreana Fire Chief Kurt Michener said the district's lawyers have sent rebuttals in response to each annexation letter they have received, so the properties remain in a dual-taxing district.
"Decatur has already annexed 20 to 30 properties," he said, "and that is just personal residences."
While South Wheatland Fire Chief Tom Williams said he isn't sure how much of a hit the district's budget will take, he said it would likely be significant. Williams also said the annexations create irregular patterns which can make the district noncontiguous.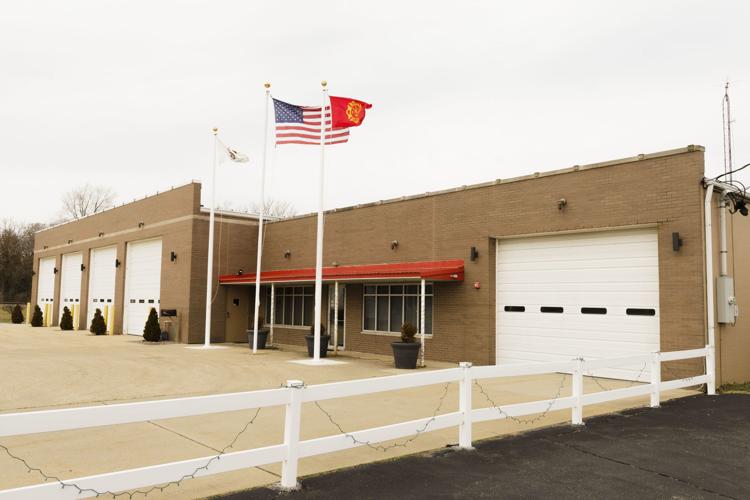 "There are 45 to 48 addresses that are in the process of or have been annexed already," he said. "That alone will hurt our budget. We have equipment and facilities to maintain."
Wrighton said the boundaries are already jagged and the annexations could in some cases help that issue. He also addressed concerns from critics that the annexations causing confusion for fire departments in areas that may now overlap between two departments' territories.
"The notion that somehow the annexation of these properties and including them in the service territory of the Decatur Fire Department is somehow going to put someone at risk is a misunderstanding," Wrighton said.
Decatur firefighters work out of seven fire stations across the city. If additional support is needed, Wrighton said, each of the surrounding fire protection districts has agreed to provide mutual aid. This is different than a dual-response area, in which a tax is levied to support two different fire departments and both respond to calls.
"And that creates the problem of who is in charge on scene, which can be a real public safety issue," Wrighton said. Mutual aid agreements are in place so an agency can be dispatched if another responding agency needs assistance. While they are intergovernmental agreements, there is not an exchange of money between the departments.
"The idea is at some point, we will call them for help as well," Wrighton said.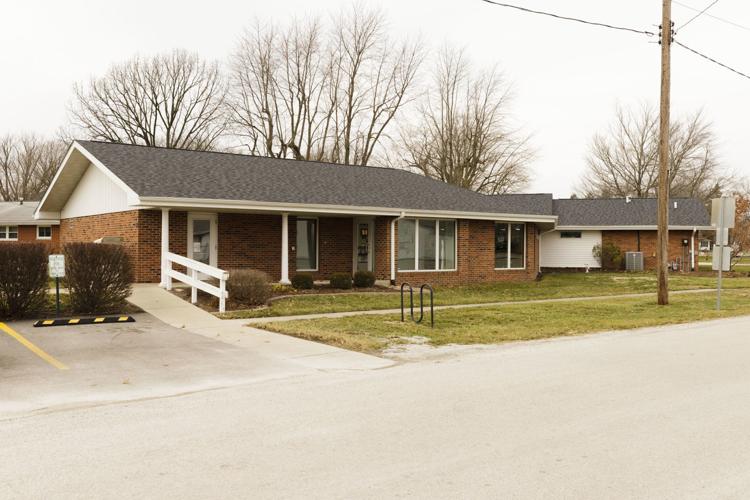 Library districts
Surrounding library districts could lose patrons — and their tax revenue — because of the annexations. However, Wrighton said, it is possible to allow the new residents to stay in their old library district, because part of the city's tax levy specifically supports the Decatur Public Library.
"Since one of those (levy) categories is the library, we can simply not extend that fraction of the levy to an area that is in another library district, so they pay to only one library district," Wrighton said.
Two library districts — Argenta-Oreana Public Library District and Barclay Public Library in Warrensburg — have said they are consulting with attorneys on the issue.
About 25 properties connected to the Argenta-Oreana Public Library have been annexed, said Donna Schaal, director of the library at 100 E. Water St. in Argenta. She acknowledged the change would affect the library's budget, but would not comment on discussions with the city. She said the library district has involved legal counsel.
Michelle Sawicki, director of the Barclay Public Library at 220 Main St., Warrensburg, said she was advised by her attorney not to comment. The library services those being annexed from the Boiling Springs area.
Wrighton said there are no formal agreements between the libraries and city at this time, but officials are happy to work toward a solution.
"We are not trying to say 'you must be in our library district'," Wrighton said. "If the majority of you prefer to be in Barclay or Argenta-Oreana, that's what the majority wants."
Contact Analisa Trofimuk at (217) 421-7985. Follow her on Twitter: @AnalisaTro
Get local news delivered to your inbox!
Subscribe to our Daily Headlines newsletter.