DECATUR — Christmas trees are an important part of many celebrations during the holiday season, but experts warn that it won't take long for a real one to dry up without the right amount of care. 
Whether it's a Balsam fir or a classic Evergreen, Christmas trees their most healthy and festive when watered regularly and displayed properly within a home or public setting.
"If you can get a month out of them, then you're doing a good job," said Josh McGrath, horticulture supervisor for the Decatur Park District. "If you get them fresh cut from a farm instead of going to a store, (the tree) will last substantially longer."
McGrath said it's also important for people to plan ahead when disposing of their Christmas trees. If the tree completely dries out before it's taken down, it could increase risks of a fire within a home, he said.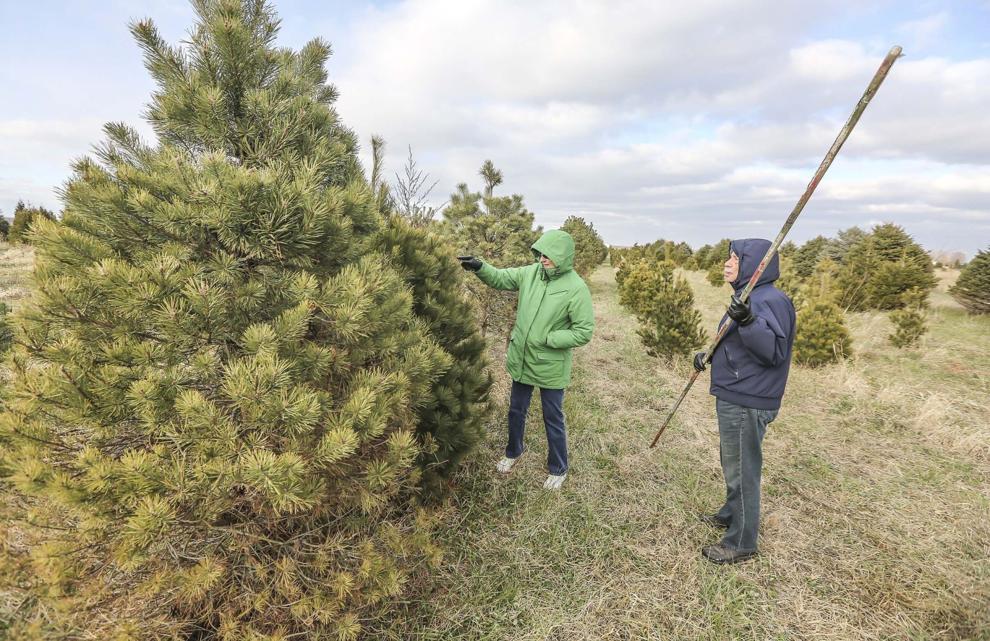 On its website, the University of Illinois Extension Office said decorated Christmas trees have been used to celebrate the winter season since the 1500s. Despite the accessibility of artificial trees, McGrath said there are still perks to going the extra mile and bringing a fresh-cut tree home. 
"First off, they smell nice. You'd also be supporting a local Christmas tree farmer, too," he said. 
According to the National Christmas Tree Association, real trees also benefit the environment by absorbing gases like carbon dioxide and emitting oxygen. The association also touts the benefits of tree farms to help stabilize soil, protect water supplies and provide refuge for various forms of wildlife, in addition to providing beautiful scenery. 
Candice Hart, a horticulture educator at the extension office, said real trees are much easier to recycle than artificial ones, too. 
"Artificial trees aren't biodegradable, and they'll probably just end up in the dump at some point," she said. "(Picking a tree) is all a personal choice. It really just depends on the person."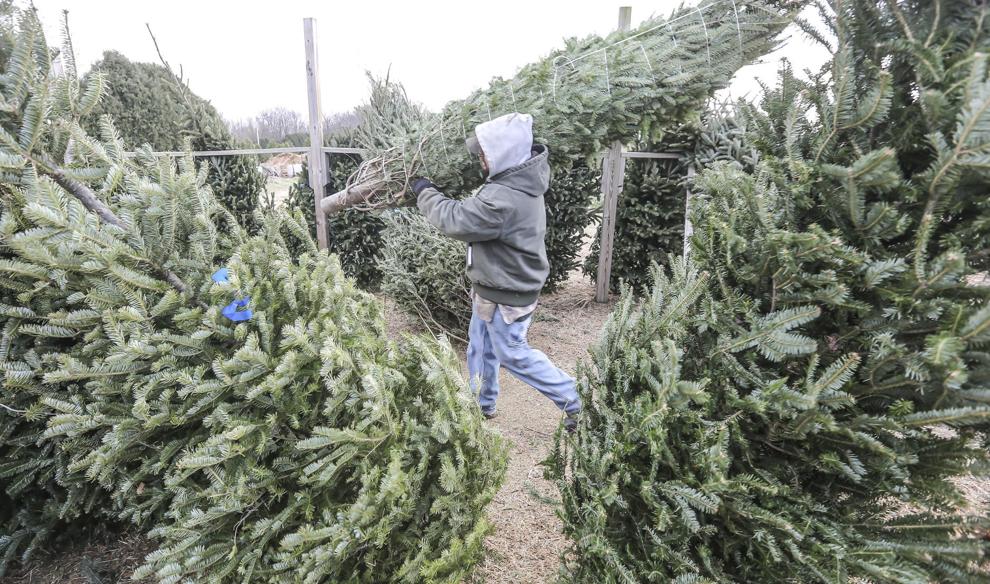 The extension office suggests keeping the following things in mind when shopping for a real tree:
Buy trees early before the best trees have been sold.
A fresh tree will have a healthy, green appearance with few browning needles.
Needles should be flexible and not fall off if you run a branch through your hand.
Choose a tree that fits where it is to be displayed. Before purchasing a tree, measure the height and the width of the space you have available in the room where the tree will be placed. 
Do some research on the types of Christmas trees before making a decision.
Ron Evans, president of 4 E's Tree Farm at 5651 Traughber Road in Decatur, recommends asking for a fresh cut on the tree before taking it home. Doing so will remove any coagulated sap that has sealed off the bottom, he said, as the sap makes it hard for the tree to absorb water. 
Evans also advises against purchasing a spruce tree to use as a Christmas tree. Compared to fir trees or pine trees, a spruce doesn't last as long, he said. 
"Typically, a spruce will last between 7-21 days after they've been cut," Evans said. "They're pretty trees, but the needles just don't stay on there for long."
McGrath, Hart and Evans agree that watering a tree regularly is what keeps it fresh. However, McGrath said it can be hard to determine how much water a certain tree may need. 
"When you first put it on the stand, it takes more water," he said. "It's good to slow down a bit after that."
Hart said to fill the tree's stand with about a gallon of water when it's brought home.
If the tree is fresh, it will absorb water faster and will need to be refilled more often. If a tree is not receiving enough water, McGrath said, its needles will start to fall off and the tree will dry out.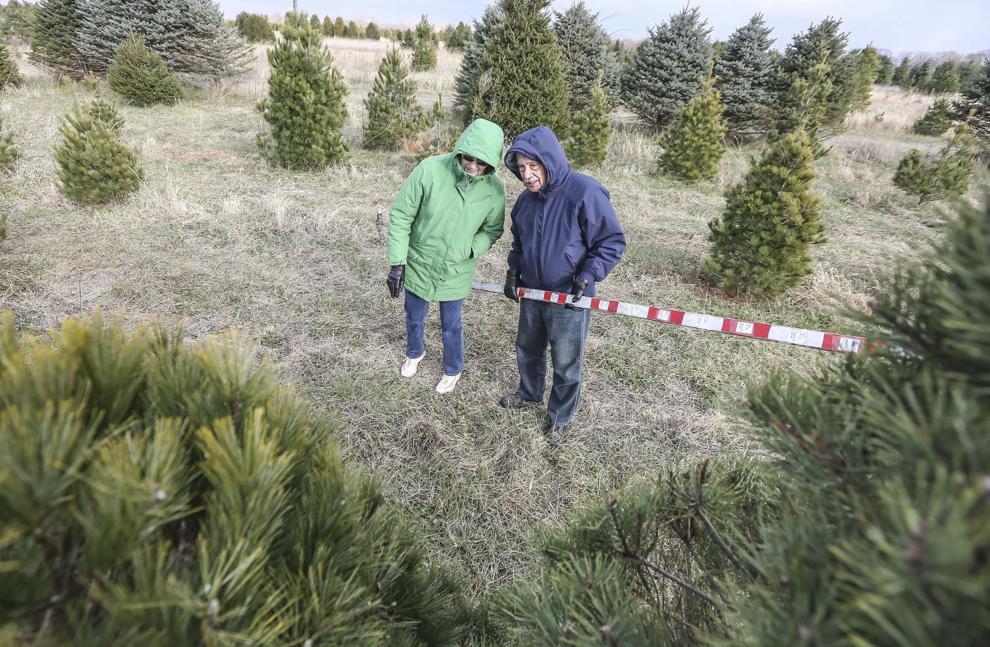 Instead of just dragging the tree outside and leaving it in the front yard, McGrath said a waste disposal company should be contacted about the tree before a weekly pick-up date. 
"If you call ahead, the garbage companies will pick them up," he said. "But they have to be free of decorations. They'll take the tree and ground them up into compost."
Cut trees can also be dropped off at the Macon County composting facility, 3520 N. Bearsdale Road in Decatur. 
Hart said that people also can reuse a Christmas tree by placing it in their yard and leaving bread in the branches for birds to eat. 
"By the time you put it outside, it'll be fairly dry," she said. "Since it's outside, you don't care as much if it drops needles, and can just dispose of it in the spring."