DECATUR — Philanthropist Howard Buffett's next contribution to the region will be serving out the remainder of retiring Macon County Sheriff Thomas Schneider's term.
Schneider on Friday is expected to nominate Buffett, 62, to become the county's top law enforcement officer until a new sheriff is sworn in next fall. Buffett, a former Archer Daniels Midland Co. executive whose foundation has donated millions of dollars to Decatur-area projects, including to the Sheriff's Office, is an unpaid auxiliary deputy sheriff for the department.
The appointment is his first in an official law enforcement capacity. Buffett has volunteered with the sheriff's office for five years.
A swearing-in ceremony is planned on Friday afternoon. The county board has to authorize the appointment within 60 days.
Buffett and Schneider declined to comment.
The sheriff oversees a $9 million annual budget and 166 full-time employees. 
Herald-review.com first reported Wednesday that Schneider also submitted a letter to the county clerk on May 24 designating Buffett to "fulfill the duties of the office of sheriff if I was to pass away before my term ends," citing his strong commitment and "no desire to run for sheriff." The directive was obtained through a Freedom of Information Act and posted at herald-review.com.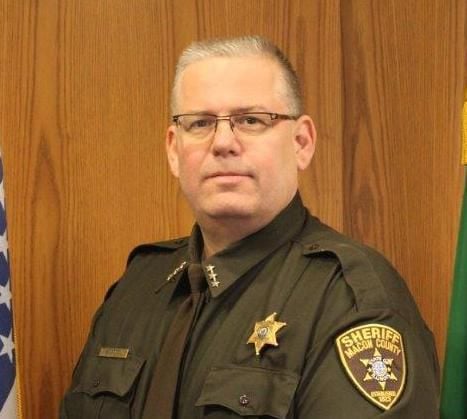 Schneider in an interview about the letter earlier Wednesday said he "was going through a surgery at the time and I wanted to make sure my department was taken care of." In the letter, he wrote he didn't want to give an unfair advantage to any of the candidates election by naming them to position in the event of his death. He chose Buffett because they've worked closely together over the past five years, the sheriff wrote.
Schneider, a Democrat, in April announced he would not seek another term, and sheriff's lieutenants Tony Brown, Jonathan Butts and Jim Root have announced their intention to be on the ballot next November; Howard Buffett has not.
Schneider in his letter to the clerk said he appointed Buffett to the position because "he would be able to maintain the office in the same manner that I would during the election process."
In April, he called Buffett "the most committed volunteer we have ever had serve in our office."
"He always goes above and beyond the requirements when it comes to service hours, training and qualifications. He has consistently been a vocal advocate for public safety in our community and many others across the United States, to say nothing of the incredible financial commitments he has made in support of local law enforcement," the sheriff said.
In Decatur since the 1990s
The son of multi-billionaire investor Warren Buffett, Howard Buffett came to Decatur in the 1990s to work for ADM. A farmer, he previously served on the Douglas County, Nebraska, county board.
"Decatur has been great to me because I don't want recognition, I just want anonymity," Buffett said in an interview last year. "A big part of why I stay is the sheriff's office and the sheriff himself. I've got this whole new interest in the sheriff's office, which is a huge part of what I do now."
Buffett has volunteered for the sheriff's office since 2012, when he became an auxiliary deputy. In 2014, he was appointed civilian undersheriff, an unpaid position in charge of special projects. In April, the Illinois Sheriff's Association presented Buffett with its highest honor, the High Sheriff Award, given out only four times before. The organization said he had logged more than 2,500 hours of patrol, 600 hours of certified training and 70 weapons qualifications.
Buffett has given millions of dollars to law enforcement, social services and other causes over the past few years through his private foundation, which focuses its work on global hunger and wildlife conservation.
In 2014, the foundation gave grants totaling $1.2 million over four years that funded the positions of a drug interdiction agent and related equipment, a DUI enforcement officer and related equipment, and an elder victims crime unit investigator and equipment. In May, Buffett donated more than $350,000 for firearms, training ammunition and police vehicles.
Other area donations include:
• $3.9 million to build a new amphitheater in Nelson Park, a key part of the long-term plan to develop more recreation opportunities near Lake Decatur; announced in October
• $2 million to extend the train at Scovill Zoo to wrap around the Children's Museum, also announced in October
• New downtown headquarters for the United Way of Decatur and Mid-Illinois, which opened in February, and a 2-1-1- telephone information and referral service to Macon, DeWitt and Moultrie counties
In a statement earlier this year, Buffett said working in impoverished nations has given him appreciation for law enforcement's role in creating peaceful, thriving communities.
"I have so much respect for the individuals who dedicate their careers to serve in law enforcement," he said. "They have taught me a lot about the key law enforcement challenges facing this country, and I am incredibly honored by this recognition."
Support from candidates
The swearing-in ceremony is planned at Scovill Golf Course, according to an invitation obtained by Herald & Review media partner WCIA, which confirmed the information with an official for the Howard G. Buffett Foundation.
All three candidates in the November 2018 elections told the Herald & Review Wednesday that they support the appointment.
Brown, a Democrat who joined the department in 1990, said he thought the move is the most fair, as one candidate would have an advantage over the other if chosen to fill the role. He said the financial contributions to Macon County law enforcement did not drive the decision.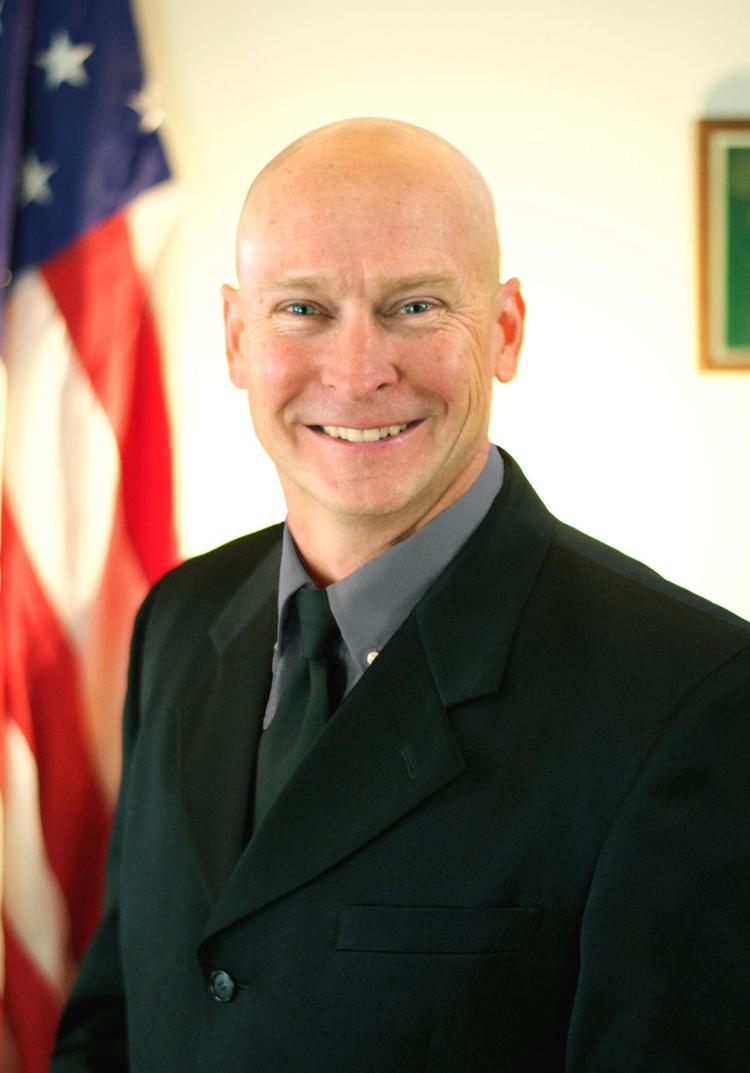 "The sheriff's office is in good shape and will continue to be in good shape. … The guy has put the work in, and those are the things behind the scenes that people do not see," Brown said.
Butts, a Democrat who has worked for the sheriff's department since 1989, said he respects the sheriff's decision and that he looked forward with working with Howard Buffett to continue to serve the community "to the best of our ability."
Root, a Republican in the department since 1996, described Buffett as a wonderful man and said he looked forward to working with him. "He's put a lot of time into the department and it has nothing to do with the money," Root said. "He's the top volunteer for the auxiliary and he shows up for training when he's supposed to, he's very much a dedicated individual when it comes to things for the department."
Root added that while the sheriff orchestrates the department's activities, many decisions are made by lieutenants who oversee various areas. Root said he is charge of the Macon County Emergency Management Agency; Brown oversees investigations; and Butts handles the sheriff's office administration. There are a total of seven lieutenants, he said.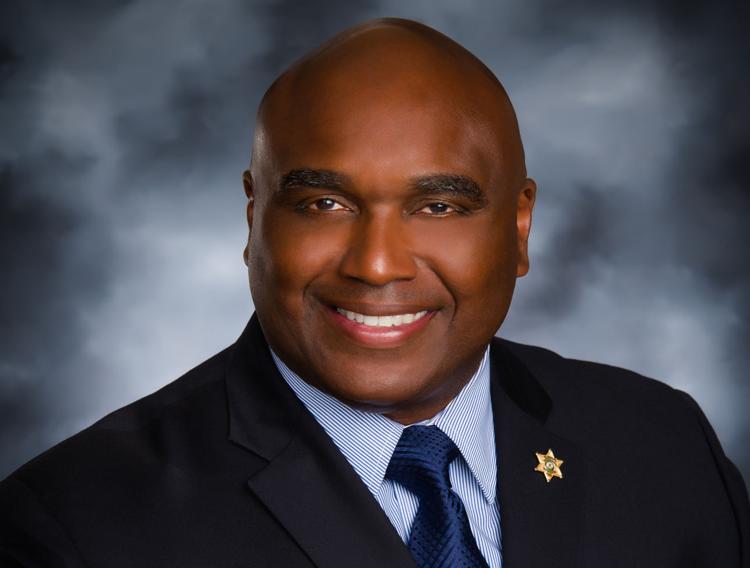 Brown also said he, Butts and Root work well together and would be able to assist Buffett as needed.
In the event that Schneider were to step down before his term ends, state law allows the sheriff to name a successor, said Macon County State's Attorney Jay Scott. The county board would then have 60 days to appoint an interim sheriff, who would serve out the rest of the term.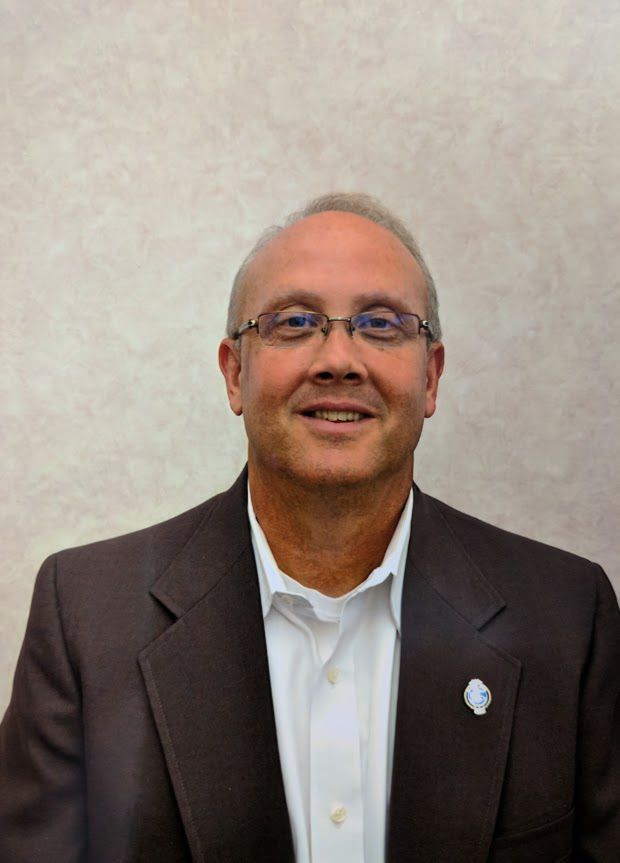 "(The board) can accept who the sheriff named, or they can appoint someone else," Scott said. "The whole idea is so that we're never without a sheriff."
Schneider was approved by the Macon County Board to replace Jerry Dawson, who resigned as sheriff Aug. 31, 2008. Schneider won the office in his own right in 2010, an election in which he won two-thirds of the vote. He was unopposed for re-election in 2014.
Schneider began working for the sheriff's office in 1988. In his nearly three decades of law enforcement, Schneider has served as a correctional officer but also has worked as a deputy sheriff, detective, patrol division sergeant and lieutenant, jail warden and chief deputy before becoming sheriff and winning his 2010 election.
It was the first countywide election for Schneider, who served as alderman in the city of Macon from 2002 to 2008. As he noted at the time: "I've worked every position in this department and every shift."