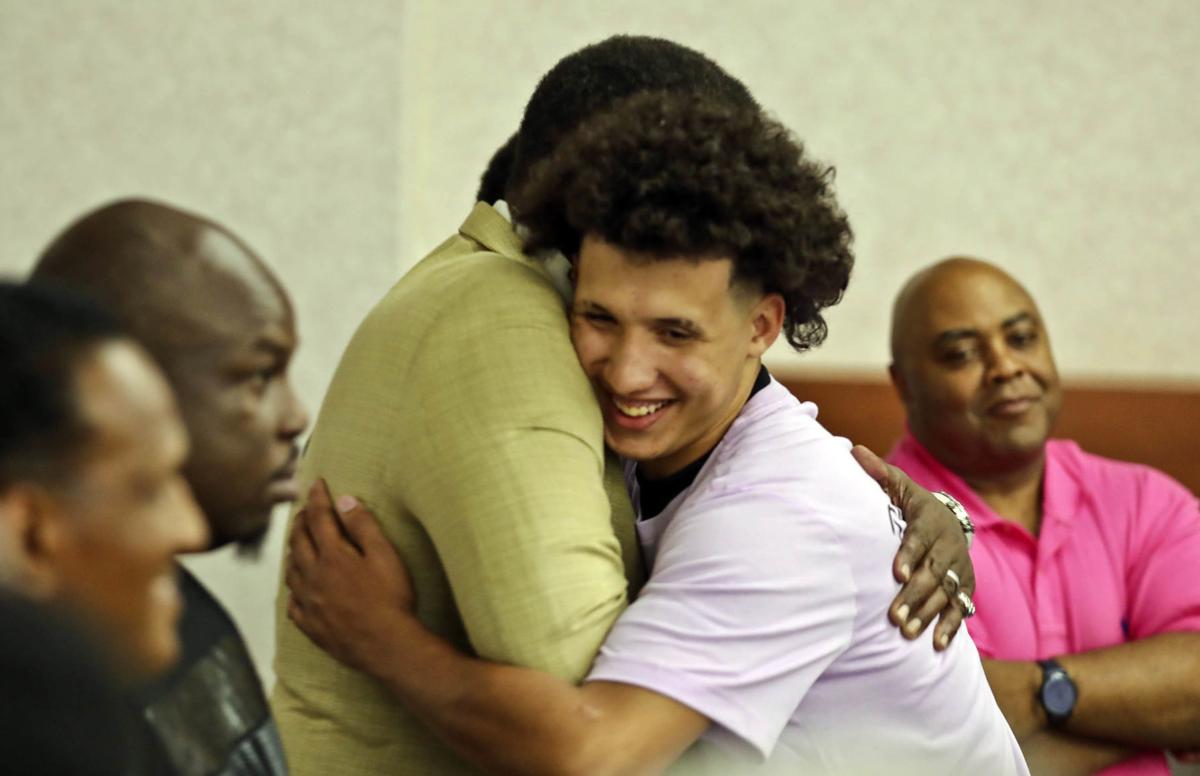 DECATUR — Derronta Woodland has big plans for his future. 
"I am going to be a professional football player," he told the crowd during a culminating ceremony at the Decatur Public Library Thursday evening. The 17-year-old was among five teens who graduated from the cultural awareness program hosted by the NAACP Decatur Branch and organized by its president, Jeanelle Norman.
The cultural awareness program is a component of Macon County Probation Services' Community Access program, which allows local agencies to work with at-risk youth during their probation. Pat Berter, director of probation services, said the agencies offer wrap-around services like summer programs, tutoring, mental health services, home and school intervention and others.
The cultural awareness program acts as a restorative service in which teens are exposed to various local resources and community leaders.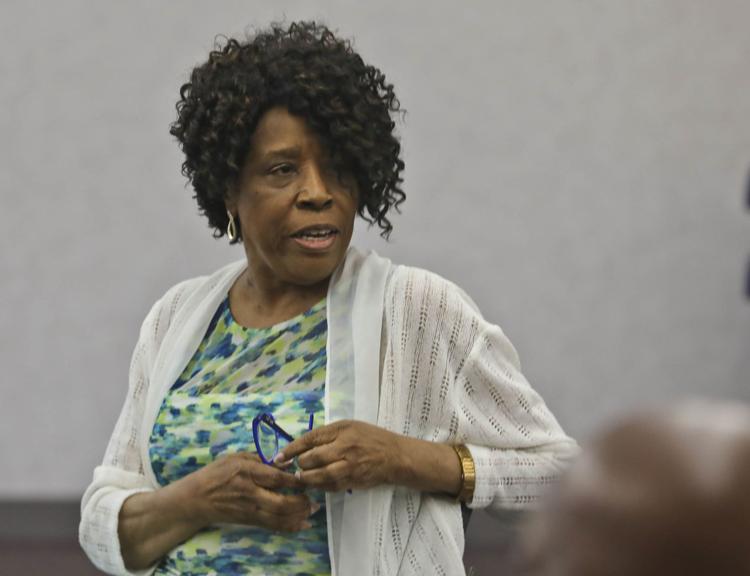 "This is meant to help them connect to the community in a positive way and to help them realize what is in their community," Norman said. 
Macon County has received a grant for the access program from the Illinois Department of Human Services every year since 2005. Berter said the funding, which was about $320,000 for the 2019 fiscal year, will also be allocated to the county in the 2020 fiscal year.
"The teens attend counseling, treatment and these programs that local agencies put together in an attempt to turn their lives around," Berter said. "Their work is important." 
You have free articles remaining.
Over the course of two weeks, the teens visited local businesses and heard speeches from community sources such as a top salesperson at Crown Toyota dealership on Pershing Road, a McDonald's manager and a favorite among the teens — the owner of Kansas City Barbeque Pit on Oakland Avenue.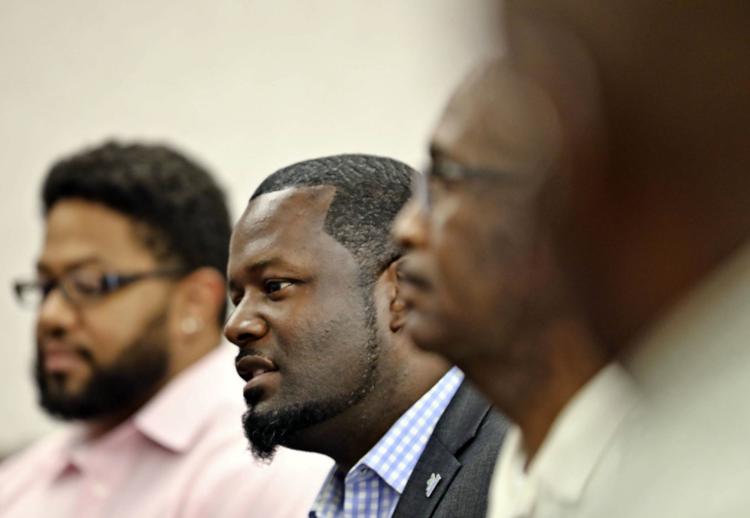 Norman said the speakers talked about various life lessons such as taking care of family, respect, having a successful career and other topics. The group also heard from U.S. Army recruitment staff and took trips to local monuments honoring veterans. During the graduation ceremony, the young men shared their favorite aspects of the program.
"We learned about all of those who fought for our country which was pretty cool," said Devin McKinney, 17. 
The ceremony ended with community leaders forming a circle around the teens and offering words of encouragement.
Wayne Dunning, a Richland Community College trustee, said this event is important to continue because it gives the teens a confidence boost. 
"It takes people like me back 30 or 40 years ago when I was in their shoes, and it just makes you want to tell them the words you needed to hear," Dunning said. 
"I was in a similar position to all of you when I was your age, in fact probably even worse" said the Rev. Courtney Carson, who is heavily involved with mentoring young people. "I turned my life around and am now working as the vice president for the Decatur school board." 
One teen said a particular piece of advice stuck out in his mind. 
"It hit home when they told us to keep our heads up and to not let others define us," said Jaymari Landrum, 17.
Contact Analisa Trofimuk at (217) 421-7985. Follow her on Twitter: @AnalisaTro