DECATUR — Some trickery was employed to get Kevin Breheny to the Greater Decatur Chamber of Commerce awards luncheon Thursday, where he was named Citizen of the Year. 
"The mayor told me my daughter was going to win some kind of community board award, and she wanted me to figure out a way to get her here," said Breheny. "So I told her that her husband was going to win an award and she needed to be here. It turned out the joke was on me."
The honor recognizes Breheny, past president of J.L. Hubbard Insurance and Bonds, for his longtime contributions to the community, most recently to ensure Decatur Celebration returned in August. 
"He is the first to say he is not deserving, and it's the teamwork that gets things done, but every great team needs a great leader, one we believe in when he supports a cause," said Mayor Julie Moore Wolfe in her remarks at the Decatur Conference Center & Hotel. "And that's where we found him this year, rallying the community for a cause that was not about him, it was about us."
Breheny is vice chairman of the Decatur Celebration Revitalization Committee, formed this year to support and advise the Celebration board. The annual downtown festival was coming off the resignation of Lori Sturgill, producer of the event for 10 years, and internal disputes. About 20 volunteers and donors signed a letter to organizers saying they wouldn't be taking part unless changes were made in the group's leadership. There were questions about whether the event would take place. 
But efforts were made by Breheny to bring together stakeholders "to keep the show going."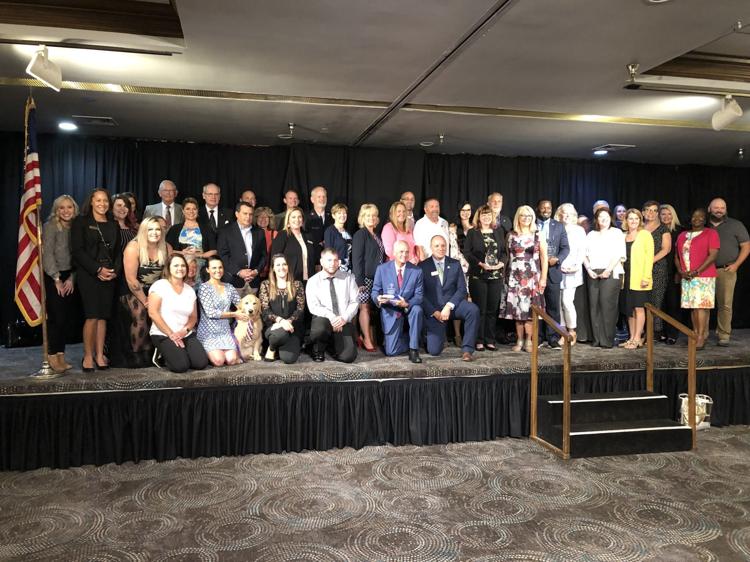 "Most of you here, you don't like when we're calling asking for money," said Breheny. "But it's incredible, everyone in this community stepped up. This community is tight. We all have our differences in many things, but when it comes to solving our own problems, we know how to do it."
Also on the committee was his daughter, Megan, who spoke Thursday and presented the award. 
Breheny has 34 years of involvement with Decatur Celebration, having filled every chair position, and has been a sponsor of the event ever since. He has worked with non-profits in the Decatur community, served as president of the Chamber of Commerce board, and assisted in projects like the Route 51 expansion and Brush College Road overpass.
You have free articles remaining.
Previous winners of the Citizen of the Year award include David Wilhour, a former human resources director at Caterpillar; philanthropist and former Macon County Sheriff Howard Buffett; and the late Decatur Mayor Mike McElroy.
Moore Wolfe on Thursday said a scheme was needed to get Breheny to the ceremony, or else, similar to Buffett receiving Citizen of the Year in 2018, his humility would not let him accept it.
"It took a lot of planning, a little bit of white lies if you will," said Mirinda Rothrock, Chamber president. "It was quite a circle, so the mayor and I had the code-name 'Operation Breheny."
Citizen of the Year was among eight awards at the chamber luncheon. Over 60 nominations were received.
"The growth has been phenomenal here," Rothrock said. "Decatur has continued to add new resources, new services, new businesses, from business expansion to entrepreneurs. We've really seen a lot of growth in our community."
The Devon Lakeshore Amphitheater was recognized with the Outstanding Development Award. Contractors began work in 2017 after a $3.9 million donation by the Howard G. Buffett Foundation. The theater is named after Buffett's wife, Devon.
Mike Wilcott, general manager, credits the continued support of the community and staff for the success of the opening season.
"It just feels amazing to know our town will support something like this," he said. "They've come back week after week and supported it, we've also drawn in people from all over the area, so outside of Macon County and even outside the state of Illinois. We've had over 26 states visit now."
---
Decatur Citizen of the Year Kevin Breheny