CHAMPAIGN — Krekel's Custard is coming to Champaign, the Decatur-based chain's eighth location.
The burger and custard restaurant will be located at 401 W. Kirby Ave. in the former Vinny's East Coast Pizzeria. Taylor James, a spokesperson for the restaurant who will be working at the Champaign branch, said the location will be perfect with a drive-thru and just down the street from the University of Illinois sporting events.
The owner of the new store will be Troy Teel, who also owns the Mount Zion and U.S. 36 locations.
Management also considered adding a location in Bloomington, James said, but decided Champaign was a better fit.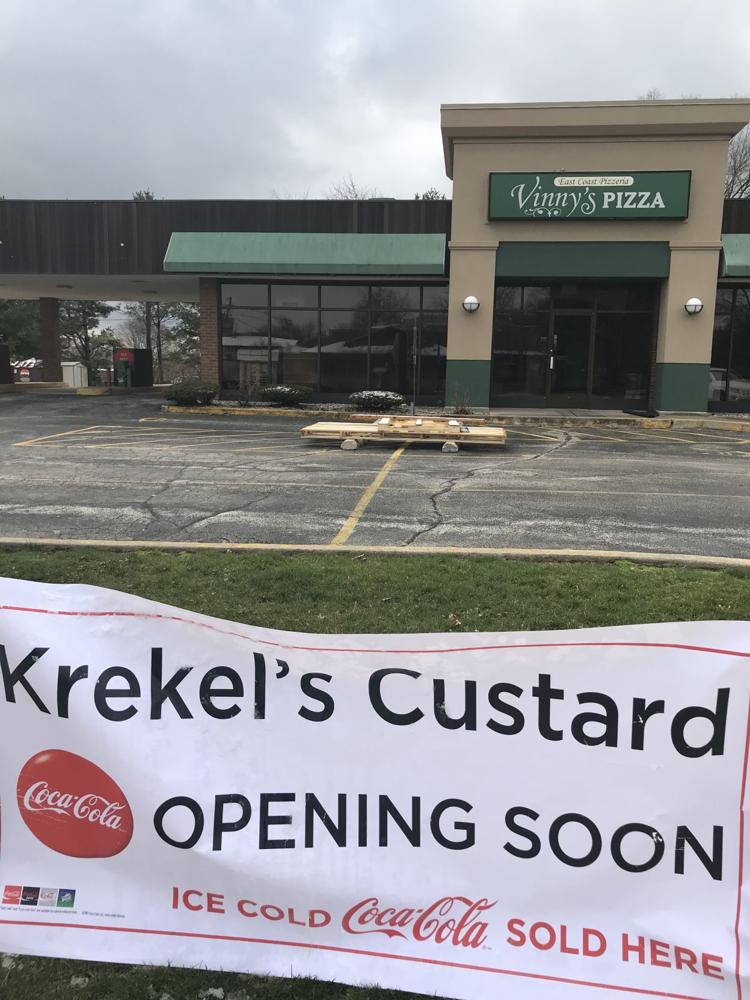 "(Teel) wanted to move to a bigger city with more activity going on, and he had people coming into the store suggesting ideas," she said.
The menu will be the same as the Mount Zion location, Taylor said, with sandwiches, sides and custard. Some renovations are being done at the building, including a new paint job to incorporate the Krekel's colors of black, white and red, said James.
Krekel's is closed on Sunday at the Decatur and Mount Zion locations, but James said they might keep the Champaign location open on Sunday. The final decision has not been made yet, she said, but Sunday is a busy day in Champaign with Illini games and other activities.
The location will be next door to Jarling's Custard Cup. While some on social media have pointed out the similarities between the restaurants, one difference is Krekel's serves food like burgers and French fries, while Jarling's serves more options for custards and sweet treats, James said.
"Both of the stores will be able to run properly just fine, without competition," she said. "They have more custards, but we also have the food and the famous burgers so it will be fine either way for both of us."
William Krekel started the restaurant chain in 1949 and began serving the Krekel's burger. There are four Decatur locations, one in Mount Zion, one in Macon and one in Springfield. All of the restaurants are owned by the elder Krekel's family.