DECATUR — As Collin Salazar sees it, public art is a great way to get people excited about where they live.
The Los Angeles-based artist is in town this week to start on the first of three planned murals to be done across downtown Decatur this year, part of the annual Decatur Area Arts Council mural project.
As he prepped Friday morning to start on his piece, Salazar said he did not know much about Decatur or the mural project before he submitted his design proposal, but as he's driven around town, he's been impressed by the previous works.
"I drove around and saw the other murals, and I think it's an important start to building a community and getting people excited for where they live," he said.
Friday was the start of what Salazar said will be a three- to four-day project, located on the north-facing wall at 200 E. William St., across from Doherty's Pub & Pins.
He did not want to reveal too much about what the mural will look like, but Salazar said it will have a watercolor effect and will feature a woman's eyes — a popular motif in his previous work. The piece began to take shape by Friday afternoon, as the outline of eyes, nose, mouth and chin against a white backdrop were finished.
"It's going to be very abstract, kind of a woman's face in deep thought," Salazar said, adding "but it's kind of open to interpretation of what she is portraying."
When it came to looking at design proposals, Salazar's idea immediately stood out, said Jerry Johnson, executive director of the Decatur Area Arts Council. While declining to go into more detail on the piece, Johnson said it offered a unique art style for Decatur.
"It's very eye-catching, and the idea of having something that looks like that on a really large wall would be really interesting for this community," Johnson said.
The mural is one of three planned for this year across the city. Another mural is planned for 135 E. Prairie Ave, on the west alley wall.
It was previously announced that the third mural would be at 159 W. Main St. on the west wall facing Church Street, but Johnson said Thursday they are still negotiating its exact location.
No artists or designs have been selected yet for the other two locations, Johnson said, which means there is no timeline for when they may start.
It was announced in March 2017 that a mural would be coming to downtown Mount Zion this year. Johnson said this week that was "not directly within the scope of our (mural) project," but that the arts council was still assisting officials in Mount Zion to make the mural a reality.
Since 2013, the Decatur Mural Project has led to a several prominent murals in high-traffic areas in the downtown area. Those include the Commodore Stephen Decatur mural on the Central Illinois Title Co. building, and the history of the Chicago Bears mural on the west side of the building at 111 E. Main St.
Not only can the murals brighten up areas with high traffic, but they can also provide exposure for artists.
Since doing his first large piece as part of last year's mural project, Decatur native Eric Weatherford has been commissioned to create murals all across town, including the Wethington's Fresh Flowers on Oakland Avenue, a Pabst Blue Ribbon sponsored mural at Donnie's Homespun Pizza and an Abraham Lincoln mural at Franklin and Washington streets.
Weatherford's success and the positive feedback he's heard so far is proof to Johnson that there is still an appetite for large-scale murals in the community.
"I tell people, as long as we can find building owners, artists and sponsors, we'll just keep on rolling along," he said. "It may not be three each year, it may just be a couple.
"But the city seems to really enjoy it, there's a lot of enthusiasm to keep it going."
Commodore Decatur Yacht Club.jpg

200 block W. Main St.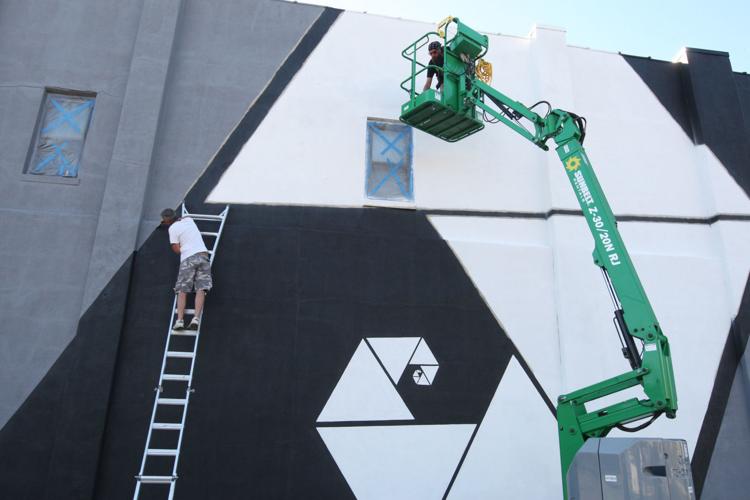 Wethingtons Fresh Flowers and Gifts.jpg
480 E. Main Street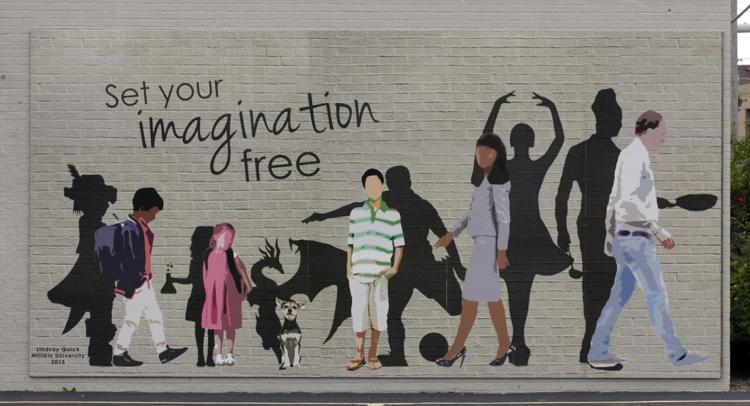 100 block N. Main Street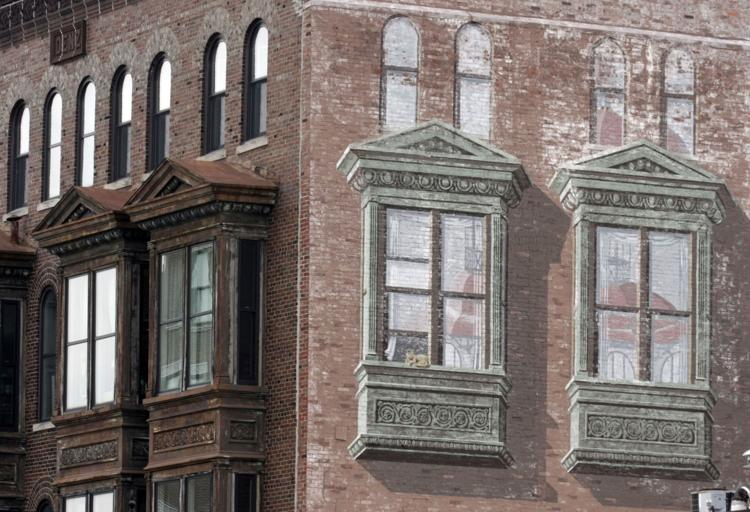 100 block S. Haworth Avenue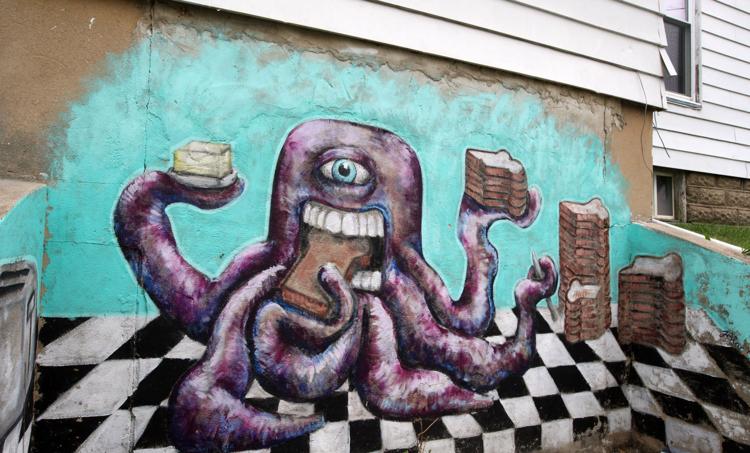 100 block S Oakland Avenue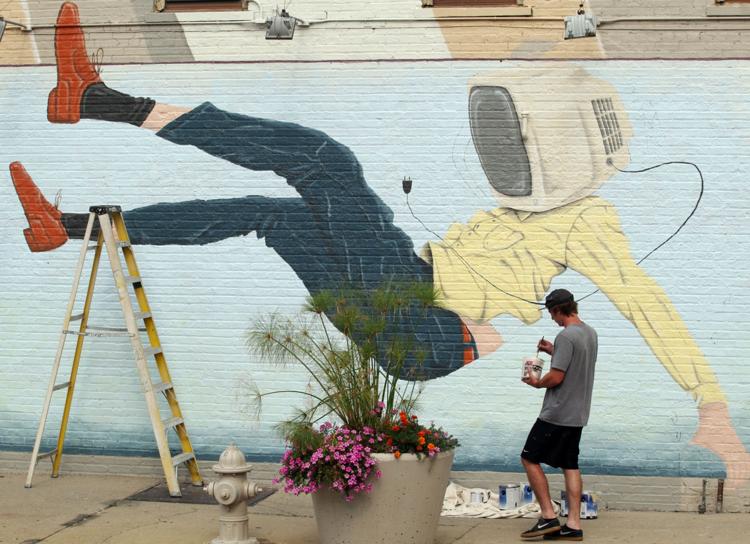 Decatur Staleys mural at 111 E Main Street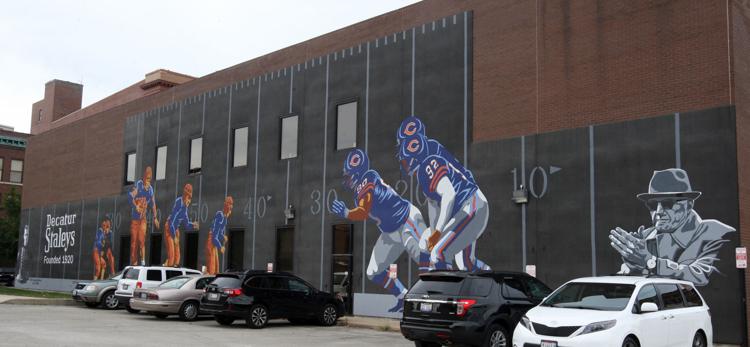 228 W. Main Street
240 N. Park Street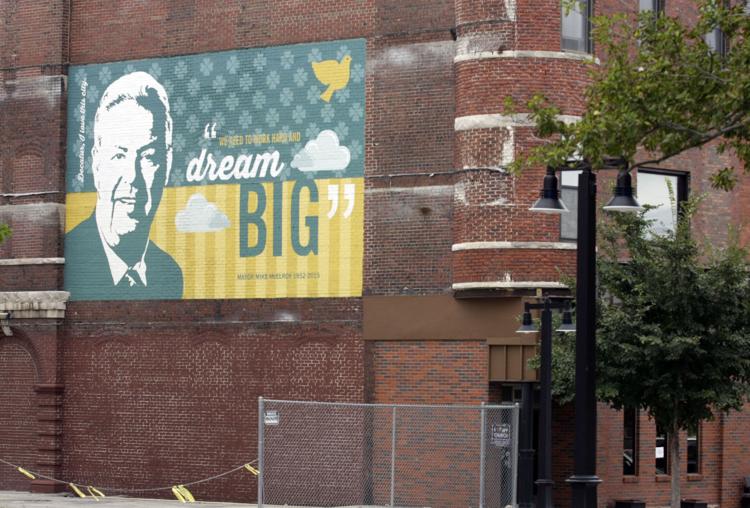 Bob Marley at 702 E. Eldorado Street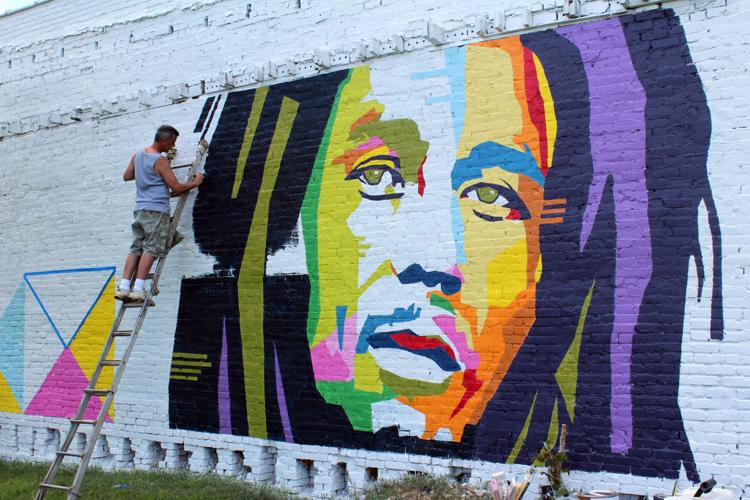 730 E. Cerro Gordo Street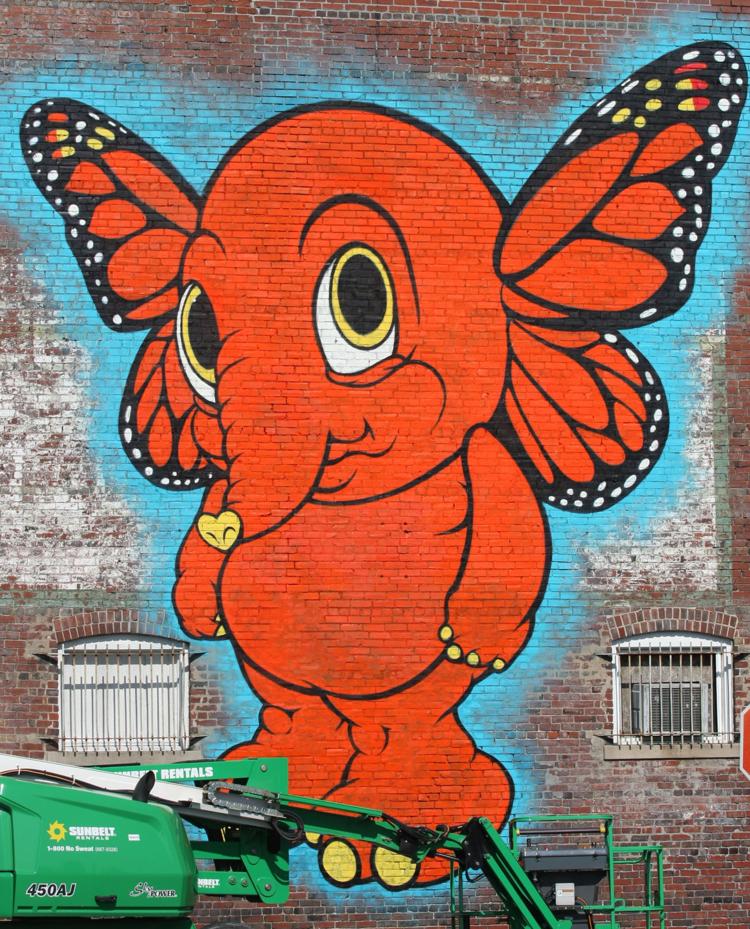 800 block N. Water Street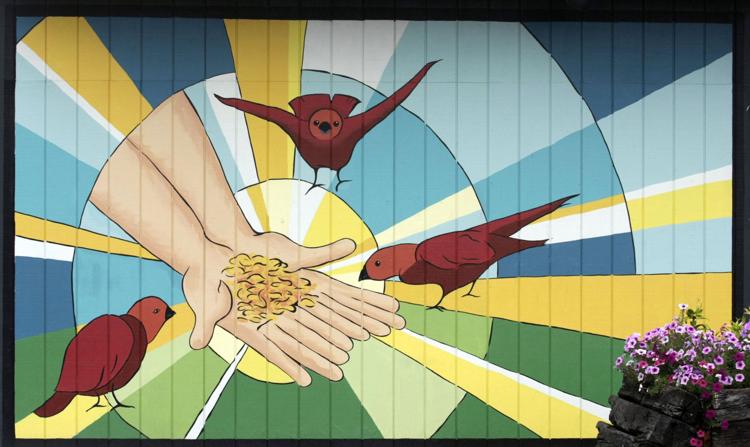 Wildlife mural at 1155 Martin Luther King Jr Drive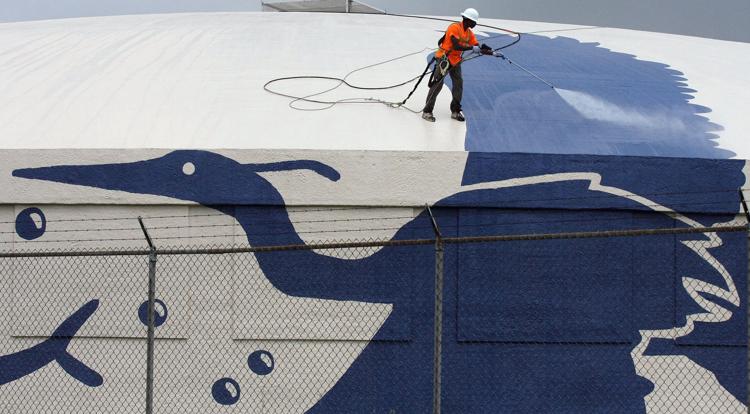 Cat at 2733 N Water Street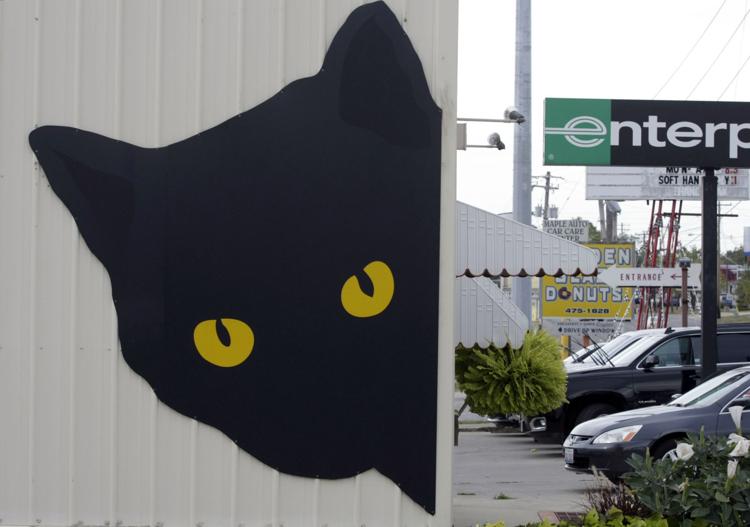 Butterfly at Dennis School