DECATUR — Every couple of years, about 25 percent of voters decide the fate of 100 percent of the electorate.
If that doesn't sound very much like democracy, election observers share the concern.
"Turnout numbers are pathetic for local elections," said John Jackson, an emeritus professor of political science at the Paul Simon Public Policy Institute at Southern Illinois University at Carbondale. "It's always been the case, and if anything, it has been getting worse."
As the April 4 consolidated election draws closer, voters seemed to have pushed the local issues farther away. Just 807 early ballots have been cast in Macon County since early voting began Feb. 23, with 247 absentee ballots requested. That represents a little over 1 percent of eligible voters.
If history is any indicator, hotly contested races for mayor, city council and school board in Decatur likely won't do much to motivate residents to get to the polls. Many other races in the county feature too few or not enough candidates, tamping down on interest in those areas.
"This is the election that most affects residents; these are the elective bodies that set property taxes and shape local policies," Macon County Clerk Steve Bean said.
By comparison, 14,000 early votes in Macon County were cast in November's general election featuring presidential and congressional races fought across the nation.
Low turnout in consolidated local elections is not merely an issue of perception, as it can have real impact on the policies approved at the local level. When fewer people turn out, it gives more strength to special interest groups and those who are able to mobilize over a single issue, Jackson said.
"People like to complain about what decisions are made locally," he said. "But 85 to 90 percent of them haven't bothered to participate. Yet, they're unhappy with what they get."
Consolidated election turnout has historically been lower in the county compared to the presidential and midterm elections in even-numbered years. But over the past decade, turnout has moved disturbingly lower.
After nearly 37 percent of registered voters cast ballots in the 1995 consolidated election, the number of people who have cast ballots has never been higher than 30 percent.
Turnout bottomed out in 2011, when only 10,742 ballots were cast, or about 14.5 percent of eligible voters. Turnout was better 2015, with 15,959 ballots cast. Even with more than 5,000 additional ballots cast, turnout was still only 21.1 percent.
Part of that apathy can be traced to the lack of competitive races. Of the 174 races in Macon County, 120 can be considered no contest, with another 23 having too few candidates for the available positions.
The 31 contested races include more highly publicized campaigns for Decatur mayor, city council and school board.
Amber Lusvardi, a political science lecturer at Millikin University, said it is not just a Macon County issue.
"Turnout numbers in Macon County mirrors what happens nationally where we're seeing about 20 percent of eligible voters casting ballots," she said. "Whereas national election hover around 50 to 60 percent, and midterm elections are around 40 percent."
A report by Portland State University that studied local election turnout in 30 major cities showed that less than 15 percent of registered voters cast ballots in their most recent local elections. Of those voters, the median age was 57.
It's an issue Jackson, the SIU professor, said people in the political science field have been studying for more than half a century. Residents struggle to see the relevance of local elections, compared to higher-profile presidential or midterm elections.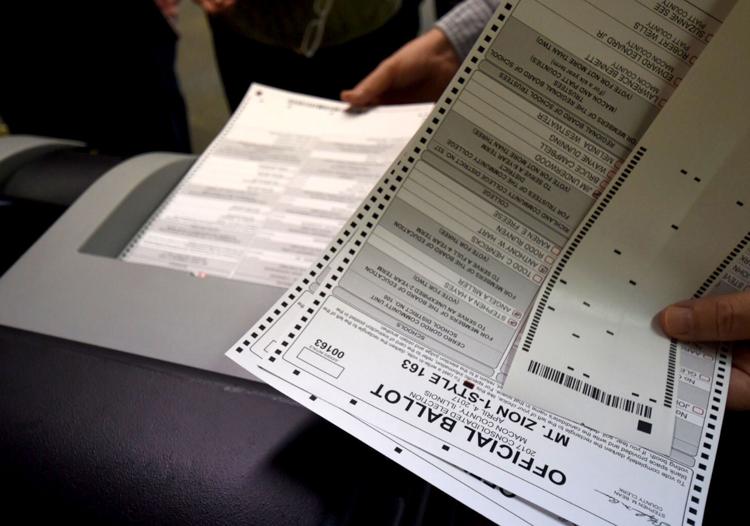 Jackson said the millions of dollars flowing into national and state elections makes it easier for candidates to reach voters, through advertising, direct mailers and campaigns that cross states and the nation. Local candidates many times have a few thousand dollars to get their name in the public eye, which can lead to residents being unsure of who is running for office and the issues before them.
"Voters have to work a lot harder to find information on their local candidates," Lusvardi said. "You get to local elections, and people don't know who is running."
Kathryn McAlpine, 34, is a registered voter and Richland Community College student. She was not aware of the upcoming election or any of the candidates. 
"If the people running put themselves out there more and were more vocal, I might be more interested," McAlpine said. "I don't know what issues the school board is having or the mayor's office. Should I be worried about it? When it comes to news, we can get national news for free."
Polarized national politics have poisoned the well of democracy for some younger residents such as Trey Verkuilen.
"After (Donald) Trump and Hillary (Clinton), it was such a throw off, I decided not to vote," said Verkuilen, a 19-year-old Richland student.
Daniel McCauley, 18, expressed a similar view, though he added that he and other younger voters do not typically pay much attention to local races.
"I need to be a lot more informed," the Richland student said. "Young people being more aware would affect voter turnout. We need more media coverage; we focus on national politics."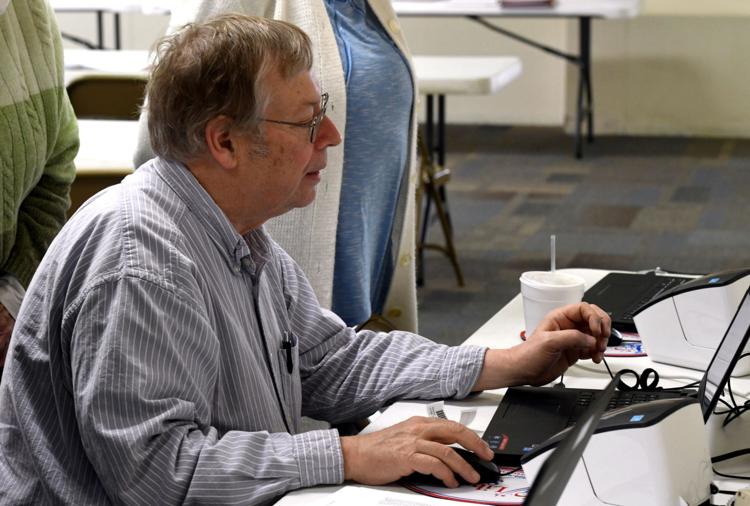 Moving local elections to even-numbered years to coincide with presidential and midterm elections is among suggestions for improving consolidated election turnout.
Better informing voters about candidates and duties and issues of local government is important, experts agree. Ideas to address that include candidates doing more community outreach or using informational mailers sent to residents similar to those sent whenever a change to the Illinois Constitution is proposed that explain the issue in detail.
If things stay as they are now, Lusvardi said it is likely that interest and turnout will remain low.
"It's here we elect the people that pick up your garbage, determine speed limits on a road or whether they're potholes in those roads," she said. "People just aren't aware how important it is."
Get local news delivered to your inbox!
Subscribe to our Daily Headlines newsletter.