MONTICELLO — More visitors to Allerton Park will be able to enjoy its picturesque Brick Wall Garden starting next year, thanks to a couple's $200,000 donation that is meant to make it more accessible. 
The donation from Deborah and Michael Westjohn, of rural Monticello, also will provide for long-term care and maintenance of the garden, park officials said in a statement. The park's oldest garden, characterized by its 9-foot red brick walls, includes lawns, bulbs, annual and perennial flowers and espalier apple trees.
"Since childhood it has been my favorite garden," Deborah Westjohn said. "We've very excited about the installation of ADA accessible, natural-looking wide paths in front of all four long flower borders allowing everyone safer and closer proximity to the plantings."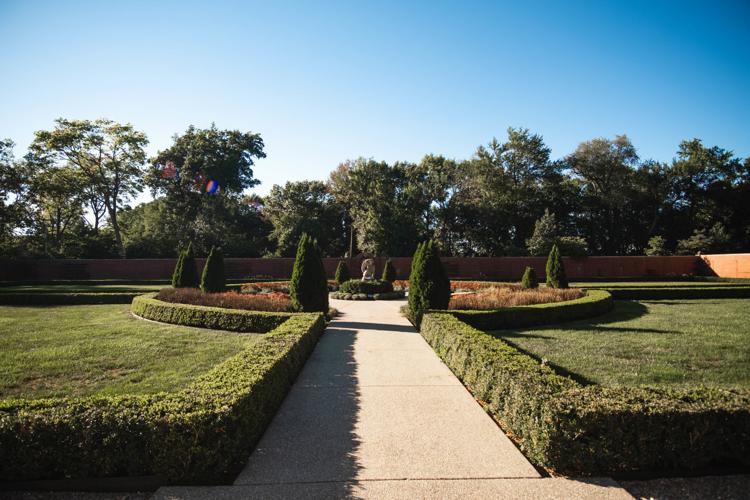 She said the park has always been a special place and must be kept vibrant, thriving and renewed for future generations to enjoy.
You have free articles remaining.
The renovation is expected to finish in spring 2020. 
The original wall was constructed in 1902 and partially replaced in the 1970s. A major restoration project in 2010 led to the wall being rebuilt, said Bridget Frerichs, associate director of advancement. 
Funds were not available to make all walks fully accessible, park leaders said. There was also no endowment to maintain the space for upcoming years.
"By using aggregate concrete to replicate the pea gravel paths, we will harden all walkways throughout the garden," said Derek Peterson, the park's director. "We have also secured current use funds to replant the surrounding beds, since the pouring of concrete will upset some of the plantings."