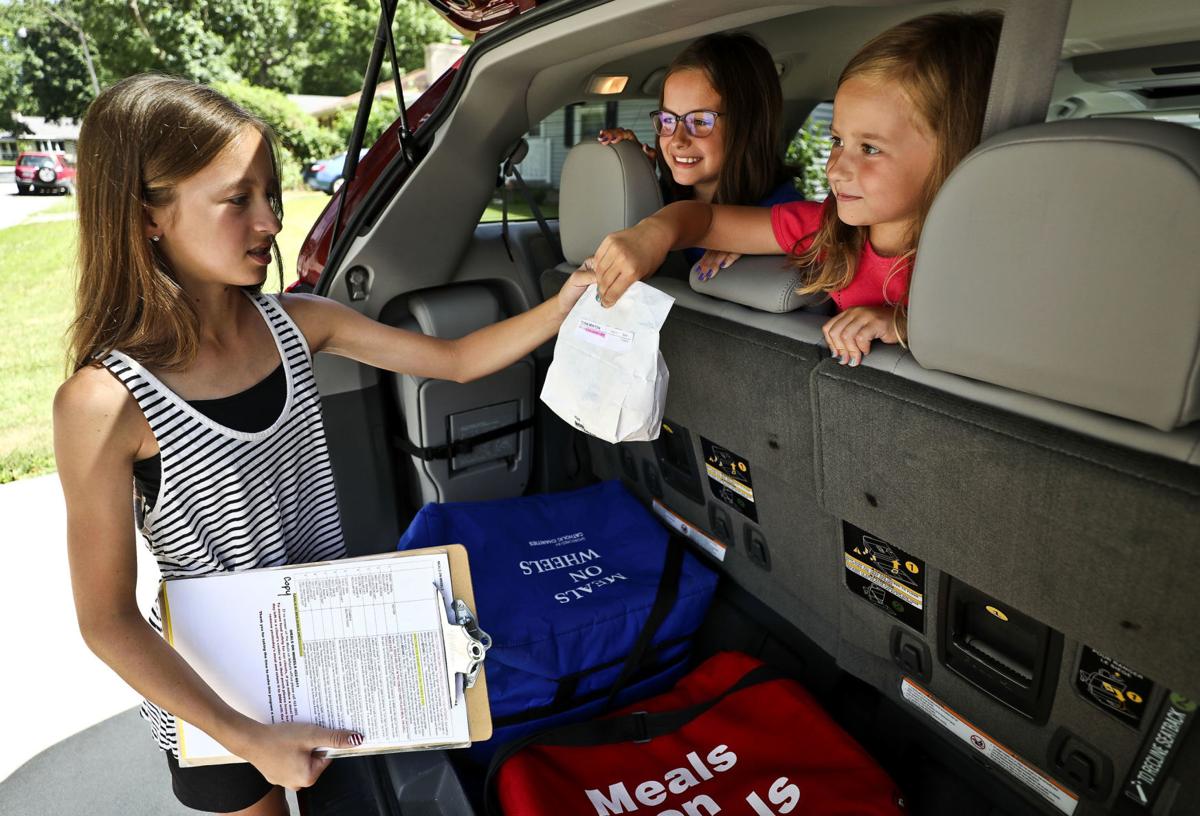 DECATUR — Every Thursday afternoon, Kathy Jackson loads her minivan with large bags of individually packed meals and takes her three granddaughters on a trip throughout Macon County.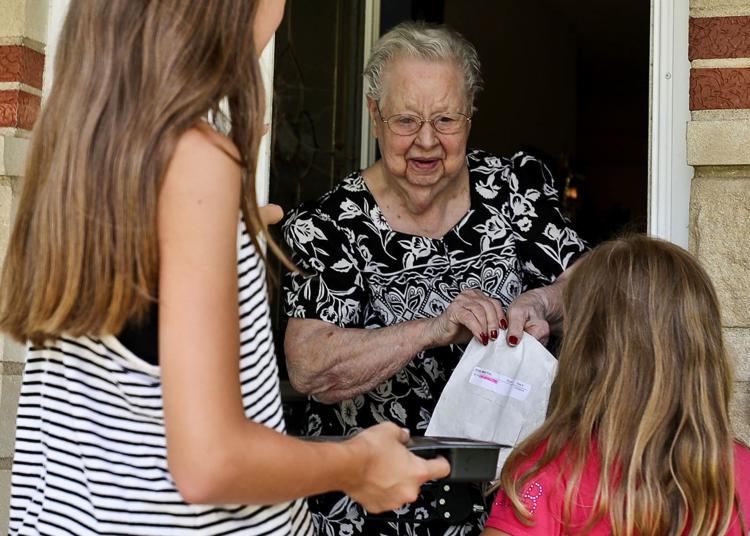 She's among over 100 volunteers who bring food to homebound seniors through Macon County Meals on Wheels. The nonprofit recently expanded its number of routes from 23 to 29, with 15 to 20 clients per route. More than 500 homebound seniors are served by the program. Several of them are veterans in Decatur and surrounding areas, said Laura Cullison, Meals on Wheels coordinator.
"We are taught to love and serve others," said Jackson, who has been delivering meals on and off for decades. "Delivering with Meals on Wheels is such an easy and fun way to do just that."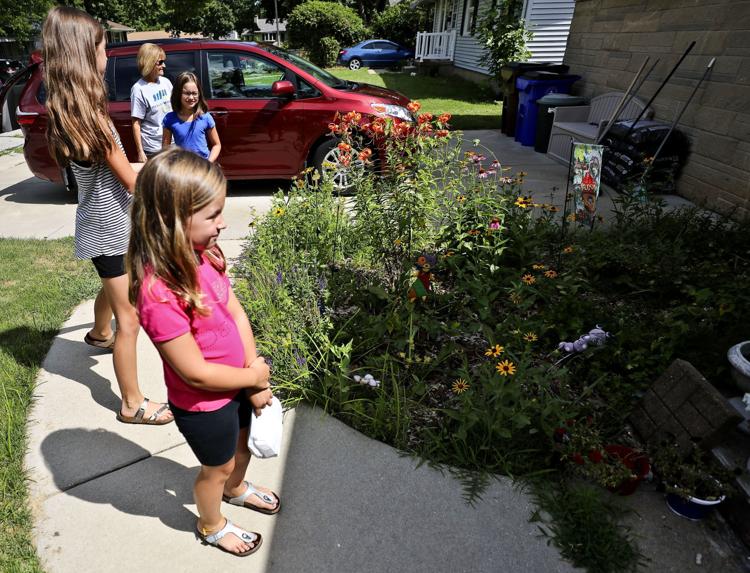 The meal delivery service operates out of Decatur Memorial Hospital, where healthy, hot lunches are prepared each morning under the direction of an executive chef and a registered dietitian, Cullison said. A machine seals the meals to keep them fresh.
Clients can have their meals altered to satisfy special dietary restrictions like low sugar, vegetarian and others. The service is available to seniors in need regardless of income; clients contribute to the cost of their meals on a sliding scale, but no eligible client is turned away. 
Nina Minton, an 86-year-old Decatur resident and former DMH employee, is a regular on Jackson's route. Minton is diabetic, and all of the meals are safe for her as well as heart-healthy. One of her favorite dishes is the meatloaf.
You have free articles remaining.
"Not having food delivered means a peanut butter sandwich would be my only meal for the day," Minton said. "I would starve without Meals on Wheels."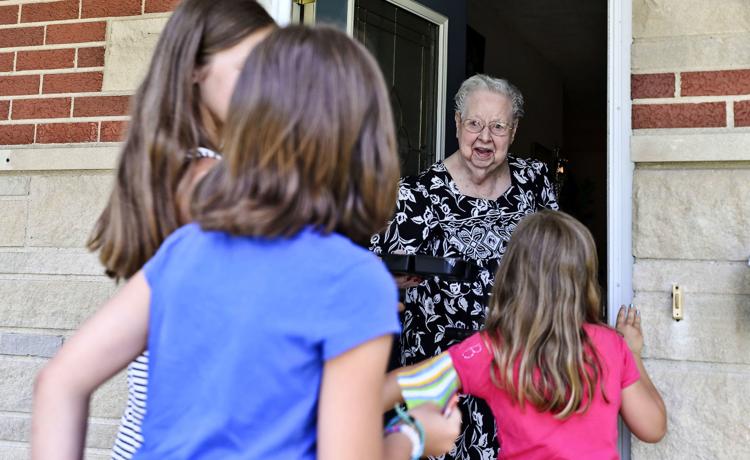 The national organization started 79 years ago, and Macon County's chapter has been active for 50 years. In that time, the organization has learned to be prepared for every situation, from giving volunteers specific driving directions to providing meals for clients' caregivers. Clients are also given three emergency weather meals to keep frozen for days when there are particularly intense conditions, Cullison said.
"We just want to make sure we have everything and everyone taken care of," she said.
In addition to more than 100 volunteers, the organization has five paid staff drivers.
Like many other volunteers, Jackson delivers to some seniors who have little engagement with the outside world. She regularly takes the time to talk with her clients and goes the extra mile by sending them birthday cards and decorating the meal bags for holidays, including a festive napkin with each delivery.
"Volunteering gives you the opportunity to build relationships with people you would not encounter out and about in public because they can only leave their homes on certain occasions," Jackson said.
Volunteering with the meal delivery service runs in Jackson's family. Her mother would bring her along when she delivered meals and Jackson decided to continue the tradition by bringing her grandchildren, 5-year-old Elliana, 9-year-old Addy and 13-year-old Isabelle Patterson.
"It's very fun when we get to make their days bright," Elliana Patterson said.
Contact Analisa Trofimuk at (217) 421-7985. Follow her on Twitter: @AnalisaTro