Inviting the new addition to his family was difficult for Dean. He had lost Brady, a rat terrier chihuahua mix, from diabetes complications shortly before he met Buddy. The veteran was in no hurry to adopt another dog.
"They just break your heart," Dean said.
The process of adopting another dog was made a little easier by Pets for Patriots, a national organization available through Macon County Animal Control and Care Center.
Pets for Patriots provides assistance for veterans, helping them to adopt a pet in need of a loving home. They receive discounted animal care from a local veterinarian, a gift card from a pet store and waived adoption fees from the participating shelter.
Not every pet is eligible for Pets for Patriots. To be part of the program, the animal must be special, such as 2 years old or older, 40 pounds or heavier (regardless of age), have special care needs or being homeless for six months or more.
"We try to pair them with some who have been here awhile or have an issue," said Amanda Fisher, shelter manager with Macon County Animal Control. "The benefits only apply to these adoptions."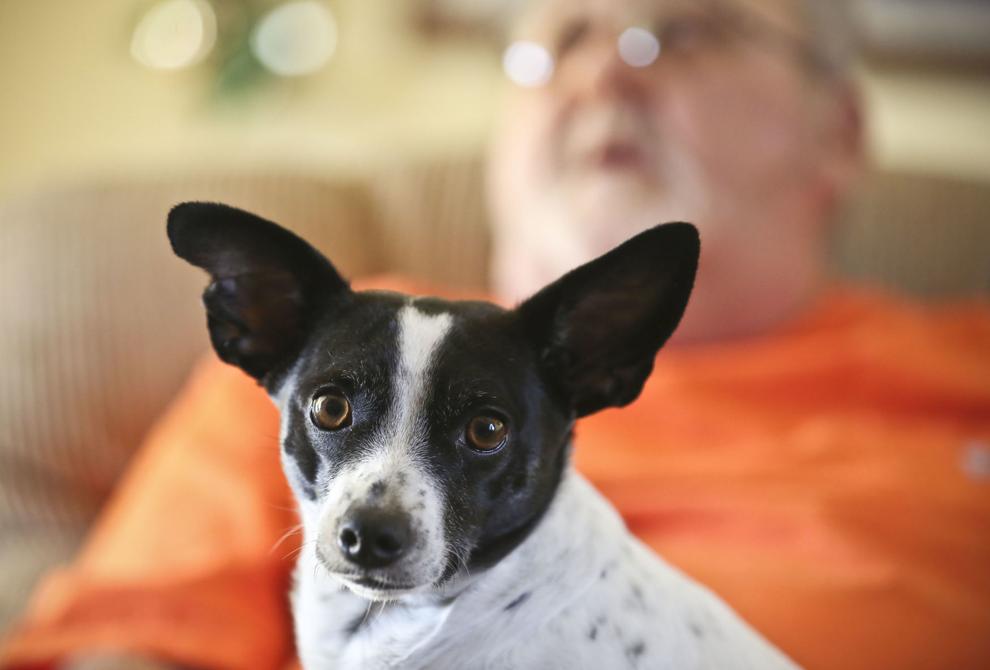 Dean met Buddy at the Macon County center after coaxing from his wife. The 4-year-old dog was injured, homeless and malnourished.
"He had a bad leg and just looked bad," Dean said. "I thought it would take a lot of wear and tear to get him back into shape."
Dean discussed Buddy's adoption with his wife, who knew the dog would eventually find his forever home at their Bement residence. Dean completed the Pets for Patriots application shortly after the he met Buddy.
A veteran must be approved before he or she can adopt the pet. The process can take a few days. The veterans have few requirements to adopt an animal. The application asks for basic proof of military service and their experience with animals. Fisher recommends the veteran fills out the forms before visiting the shelter.
"Then start looking for your adoptive pet," she said. "People come in, and they fall in love with a pet. There is a gamble on whether that dog will still be here when they get approved and come back."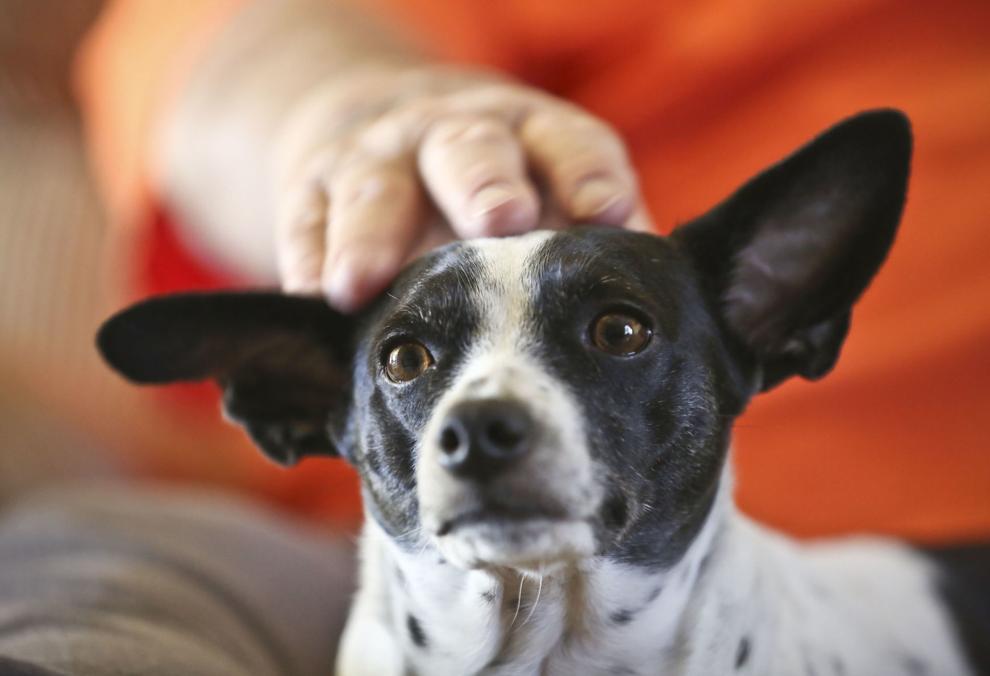 Pets for Patriots has requirements for shelters partnering with the program as well. First, a veterinarian must agree to offer care discounts. In partnering with the program, Fisher found Northgate Pet Clinic to offer a 25 percent discount on services and Fairview Hospital for Animals to give a 10 percent discount.
Pets for Patriots also requires the shelter to provide a gift to the veterans. Most choose to waive or offer discount adoption fees. Fisher said the Decatur-Macon County Animal Shelter Foundation has sponsored veteran adoption fees for years, through which veterans can adopt a pet for free.
According to Beth Zimmerman, Pets for Patriots executive director, 39 pets have been adopted from the Macon County shelter since it partnered with the organization in 2013. Everyone from World War II veterans to those currently serving can apply. "Then we direct them with other programs in their area," Zimmerman said.
The organization encourages adoptions for pets that are often overlooked.
"Animals with chronic medical problems and larger dogs seem to linger in shelters longer," Zimmerman said.
Since the nearly 10 years since Pets for Patriots was founded, Zimmerman has witnessed positive results from the adoptions made around the country.
"The pet needs healing, too," she said. "Both the person and pet come with a past. Together, they find a way to overcome their problems."
Zimmerman sees a reflection of the vets in their pets. She said the animals are social bridge with others by providing a topic for conversation, such as a simple, "What a cute dog."
The physical benefits of caring for a pet have also been positive for the veterans.
"They have challenges getting back to civilian life," Zimmerman said. "The animal has to be attended to. Veterans are suited for this lifestyle."
Dean served four years in the Navy as a cook, with two tours in Vietnam.
"I saw our aircraft come back with holes in them," he said. "You can see all the bombs going off. It's like fireworks."
Buddy has been a comfort to Dean, not only through companionship after the loss of Brady, but also because of his own health problems. The two sleep together in a recliner due to Dean's chronic obstructive pulmonary disease, or COPD.
Buddy is now a cherished member of the family and often gets a hamburger as a special treat. At 6 years old, he is healthy and active, except for an occasional limp on rainy days.
"Every once in a while he favors it," Dean said. "But once he gets going, he likes to chase squirrels and rabbits."
Information in the original article has been corrected or clarified. 
Contact Donnette Beckett at (217) 421-6983. Follow her on Twitter: @donnettebHR