DECATUR — Organizers hope a nearly 30-foot 9/11 memorial on the Nelson Park lakefront featuring a steel I-beam salvaged from the Twin Towers will be finished by Sept. 11.
The Decatur Park District Board on Wednesday officially approved the use of lakefront land east of the Beach House for construction.
Lauren Axe, controller for George A. Mueller Beer Co. and organizer of the Decatur 9/11 Memorial, said between fundraisers and volunteer labor committed to the project, the resources are there and construction will begin immediately.
"They're telling me not go get my hopes up about it being ready by Sept. 11, but we've come this far," Axe said. "I want to make it happen."
The design from Chastain & Associates will feature a pentagon-shaped base with two steel towers rising 20 feet into the air. Each outline of a tower will surround a piece of steel: one burned, warped piece taken from the towers, and one that is clean and shiny. The design also incorporates outlines of metal flames that take the shape of doves as they rise.
"We were able to incorporate all aspects of what happened on 9/11 into the memorial," Axe said.
Axe said the original price tag for the project was $240,000, but she said several labor trades offered free labor, which cut the cost to $70,000. Through a variety of fundraisers, the money was raised.
"There were times I doubted it would get done, but we were determined," Axe said. "Once we sat down with (Alltech Electric President) Brett McClelland and (Community Foundation of Macon County President) Wegi Stewart, they helped us determine a direction for how to proceed with fundraising. At that point, we could see the light at the end of the tunnel."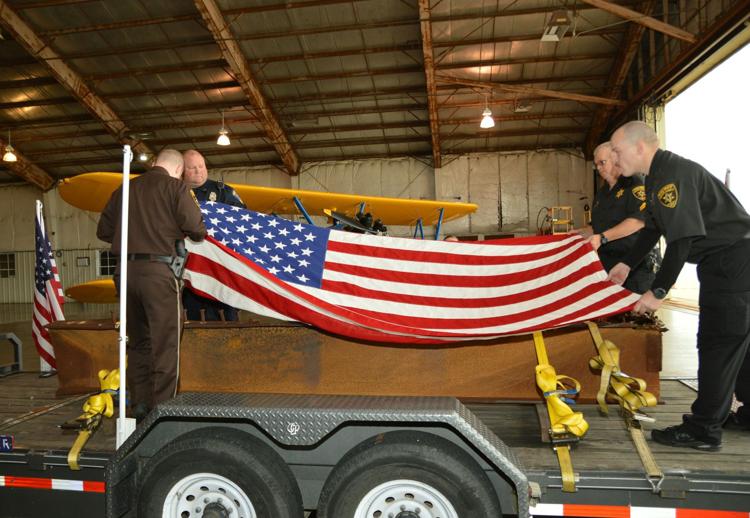 There were several fundraisers. The second Tats for the Towers event drew a large crowd to Oakwood Tattoo last month, where a selection of patriotic tattoos were available. The cost for a small tattoo was $34.30, to remember the 343 firefighters who died, while larger tattoos were $91.10, in memory of the date. Cromwell Radio Group also held three 12-hour, on-air fundraisers.
Park district officials informally expressed their support for the plan last year. Axe said Decatur Park District Executive Director Bill Clevenger was immediately responsive.
"He told us the beam would have a home on park district land," Axe said.
Clevenger said the park district was glad to see Axe and her group raise the money for construction so quickly.
"I think this will be a prominent feature in the community for decades to come," Clevenger said. "They're a small group of really dedicated people. Their tenacity has been outstanding."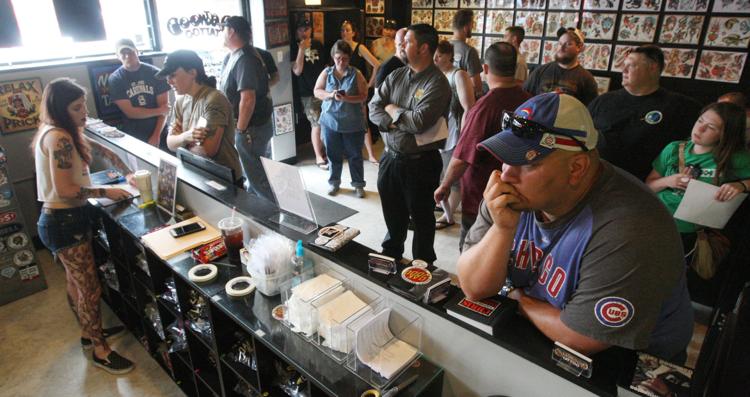 Axe said current fundraisers will help with any last-minute construction costs, with the rest going into a maintenance fund. The park district will be responsible for maintenance.
A miniature version of the memorial is currently on display at the Decatur Civic Center.