DECATUR – Alan Boyer and Doug Hagen, the best of friends from MacArthur High School's Class of 1964, are finally together again.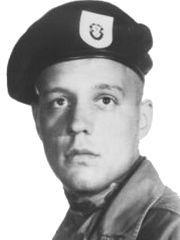 The discovery that Boyer would be buried near Hagan in Arlington National Cemetery was among the most emotional moments of his memorial service June 22, coming more than 48 years after the Army Sergeant 1st Class disappeared while on a reconnaissance mission in Laos in 1968.
Hagen, who enlisted to find out what happened to his friend, was killed in Vietnam in 1971.
"We were in utter disbelief; this was beyond our wildest dreams," recalls Steve Pyle of Bowling Green, Ky., one of several members of their class who attended the service. "Things like that don't just happen in the Army."
And yet it did happen, Boyer's sister believes, because she asked about the possibility during a March 16 visit by Michael Linnington, then director of the Department of Defense POW/MIA Accounting Agency, to discuss the full report on her brother's remains.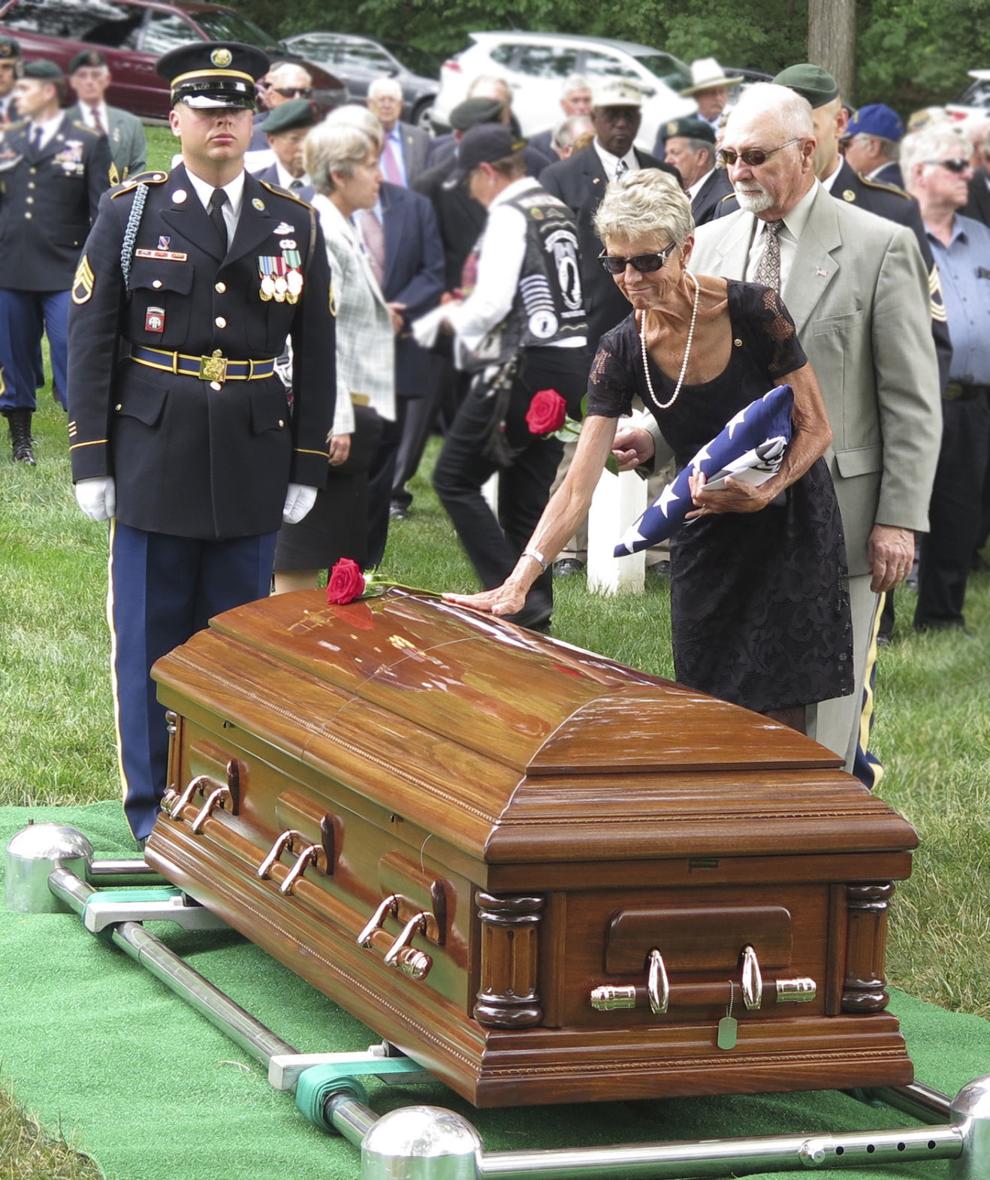 "When I think about that and about all the people who showed up, I still feel overwhelmed," Judi Boyer Bouchard said in a telephone interview from her home in Hayesville, N.C. "It was the most amazing day."
Indeed some of Boyer's and Hagen's schoolmates were drawn to attend because they hadn't been able to make it to Hagen's services nearly 45 years earlier and wished to honor both of them.
"Al's remains not only made it home, but were laid to rest only a few strides away from his great friend Doug," said Jim Lewis, a classmate who lives in Boulder, Colo. "Tears still well up in my eyes picturing that scene."
Boyer received a Purple Heart and Silver Star posthumously; Hagen the Medal of Honor.
Other members of their class in attendance, in addition to Pyle and Lewis, included Roger Bumgardner, Phil Cargill, Bill Charneski, Joel Crames, Mary Kapernick Minger, Dick Maxwell, Greg Morrison and Bob Musson.
"Phil continued to stay in touch with my parents, so he is particularly dear to me," Bouchard said.
Members of other classes who also made it there included Diane Biscan Morrison and Jim Morrison (both '67), Bob and Pete Kapernick ('60 and '66, respectively), and, notably, Doug Hagan's brother Mike and two of his classmates from the Class of 1965: Carol Bingaman Dilks and Pat Ryan.
Ryan, who still lives in Decatur, said his dad taught social studies at MacArthur and just knew Boyer and Hagan were going to do something with their lives. "You just don't forget certain people," he said.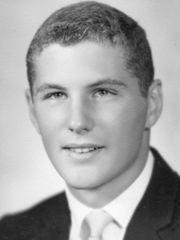 By the same token Bouchard never forgot her brother, not when he didn't come home with 591 American prisoners after the war was over in 1973 and not after both of their parents died, their father in 1994 and their mother in 2013.
Charles Boyer worked at Borg-Warner when the family lived in Decatur, and Dorothy Boyer taught at Brush College School. Originally from suburban Chicago, the family moved to Rockford after Alan Boyer graduated from MacArthur in 1964.
A bone fragment from his leg, in the possession of remains traders in Laos, recently ended up with a peace activist who turned it over to the U.S. government. The Army confirmed his identify by comparing the DNA to samples given many years earlier by his mother and sister.
For an occasion as rare as Boyer's memorial service, the Army accorded full military honors, such as a riderless horse, a horse-drawn caisson carrying the casket and pallbearers from the ranks of the soldiers who guard the Tomb of the Unknown.
"I thank my Lord for making everything possible," Bouchard wrote in a thank-you email afterward. "It could not have been more perfect."