DECATUR — Students came for homelessness awareness and are leaving with a whole different perspective, said their professor, Mary Garrison said. She organized a Box City event to give students an example of what it's like to be homeless in Decatur.
They described their night sleeping on the cold ground in the elements in cardboard boxes at the Millikin quad as painful and long. Temperatures dropped to about 24 degrees that night. In the morning, they walked to the Salvation Army to talk about their experiences and hear from formerly homeless people.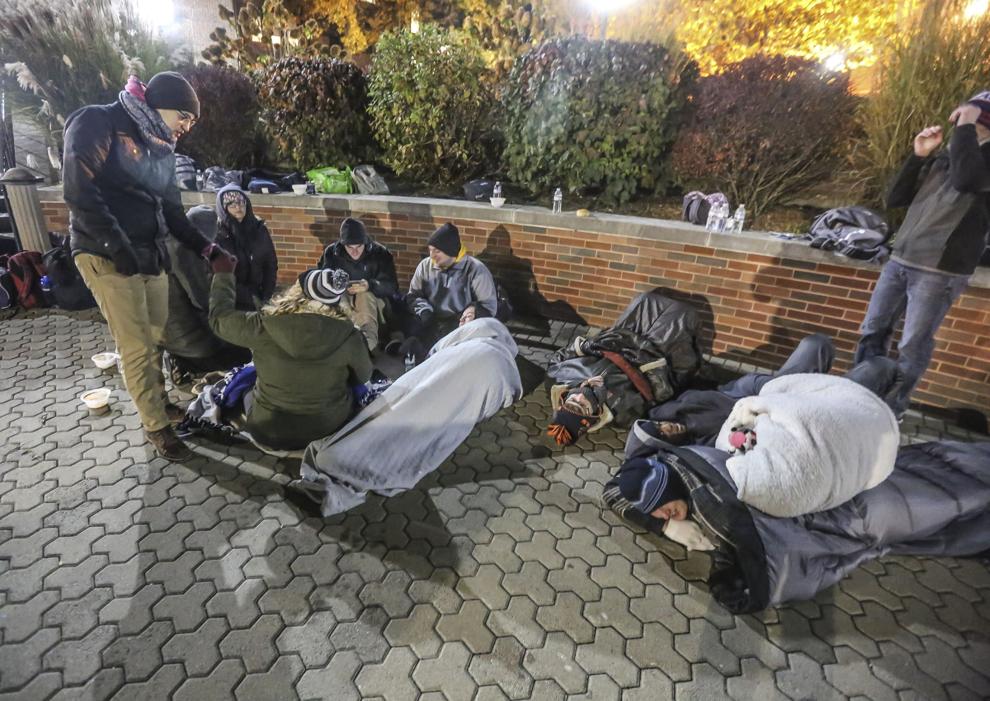 "I didn't get any sleep, I tried so hard to sleep but it was sleeping on hard surface and really painful," said Erik Laroo, a senior at Millikin University.
He fasted the day of as well to experience the hunger aspect of being homeless. He said he planned to go back to campus and sleep, which he admitted was a luxury.
"If you were homeless, you wouldn't have a house to catch up on sleep," he said.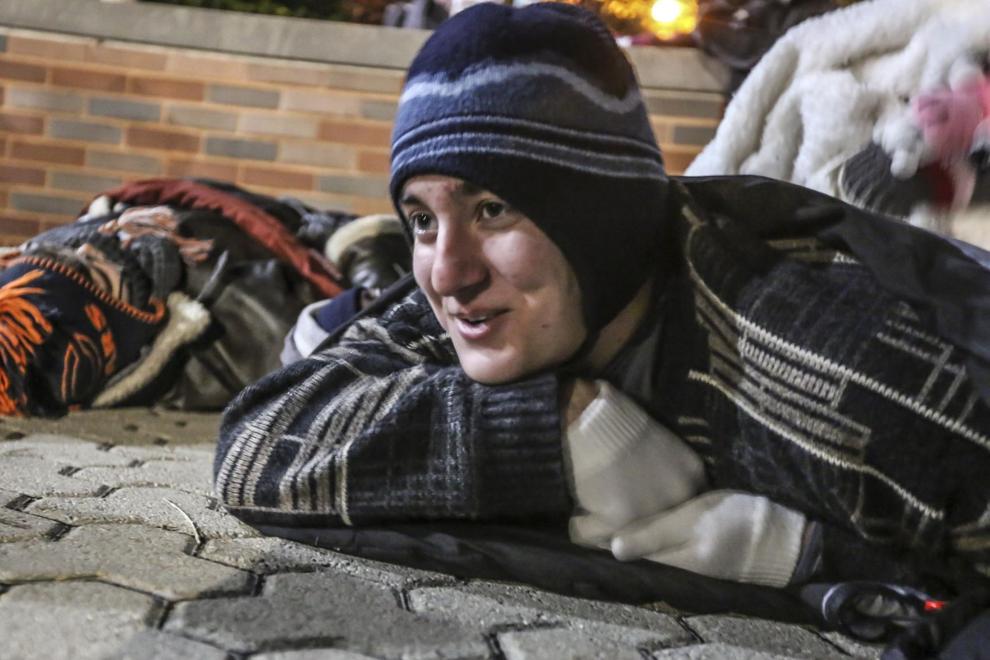 The Box City event was the eighth annual program put on with the help of Garrison. The experience is part of the performance learning aspect of the university, she said. The Good Samaritan Inn brought soup to the participants for supper because often times the only meal people get is from the lunch they serve.
The students also spoke with people at the Salvation Army. Darin Harnsberger told the group about his journey from homeless to recently securing himself a permanent living situation. He explained that a life on the street can fill a person with despair and no hope.
"It was just a horrible, horrible existence," he said.
The impact of a community was important for Harnsberger as well. He encouraged the students not to think about homeless people and people in poverty as us versus them but instead as part of the community who needs help.
Harnsberger said the social services and community in Decatur helped save him and help him get back on his feet.
"They saved me when I couldn't save myself, tolerated me when I couldn't tolerate myself," he said.
Garrison said it is important for students to experience a night outside, but she also encourages the students to get involved with the social service and homeless community in Decatur to continue learning.
Community is something that solves a lot of problems, Laroo said, he learned about the importance of community to help people recover from chronic homelessness and stay off the streets in the first place.
"They are all our brothers and sisters and they have stories," he said. "(It's important) not look at anyone differently."