MOUNT ZION — Boy Scout Troop 43 celebrated its 75th birthday on Sunday, and paid lasting tribute to the memory of one of its shining stars.
As hundreds of scouts, Scout leaders and well-wishers gathered at Troop 43's spiritual base, Mount Zion United Methodist Church, Troop Chaplain Timothy Lee announced the creation of the Logan Stephen Palmer Leadership Success Program.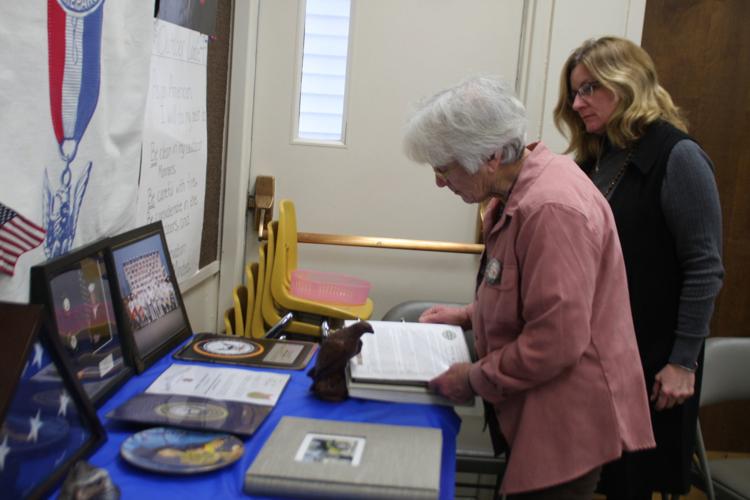 Palmer will be further honored with a gold star in his memory that will become a permanent part of the Troop 43 flag. "Logan's star will be the first, and we also want to add stars for anyone who was in our troop and lost their life in the active armed services," Lee said.
Palmer's parents, Sid and Theresa, and other members of his family were in the audience Sunday, and Sid Palmer shared a tearful hug with Lee as he got up to speak and acknowledge the tribute being paid to his fallen son.
Fighting back more tears, Sid Palmer said his son had reached out to have an enormous influence in his short life. The proof of that had come in all the cards, letters and gifts of condolence that had arrived to honor him from all over the world.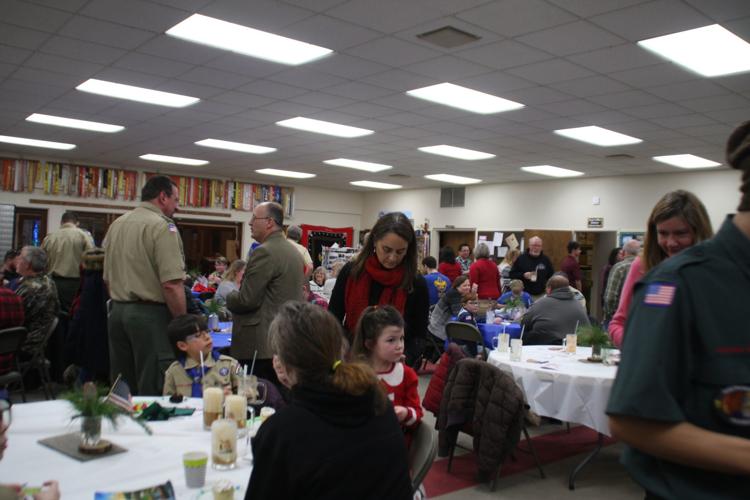 Echoing the Scout motto, Palmer told the audience: "Just always do your best, because you never know who you are going to influence."
Boy Scout Troop 43 has certainly wielded its share of influence over the lives of young men over the years. It takes its "43" number from the year it was formed, 1943, when fathers marching off to World War II wanted to create an organization that would help raise their sons right at home.
Lee said the founder was Mount Zion man Michael Duggan, and it's estimated that the Scout troop has touched the lives of more than 500 families over the past 75 years.
Asked why he thought the troop had endured so long, the chaplain said a tried and trusted formula of taking Scouts on adventures — like trips to Yellowstone and Washington, D.C. — and giving them a chance to learn and master new skills, never grows old.
"Our key, our theme, is to build the tools people need for life," Lee said. "And it's worked."
---
PHOTOS: Locals honor Palmer by planting flags from Life Foursquare Church to Harristown Cemetery