DECATUR — Peanut butter, pasta and other perishable foods can be found at local food banks, but what about Purina, Pedigree or Alpo for those four-legged family members?
Food banks provide for those in the community who don't always have resources available to feed themselves or their families, but pets sometimes are an afterthought. One group is trying to change that in central Illinois.
Each month, pet owners have the opportunity to visit a food bank designed especially for their furry family members. The New Hope Animal Shelter Pet Food Bank began serving central Illinois this year.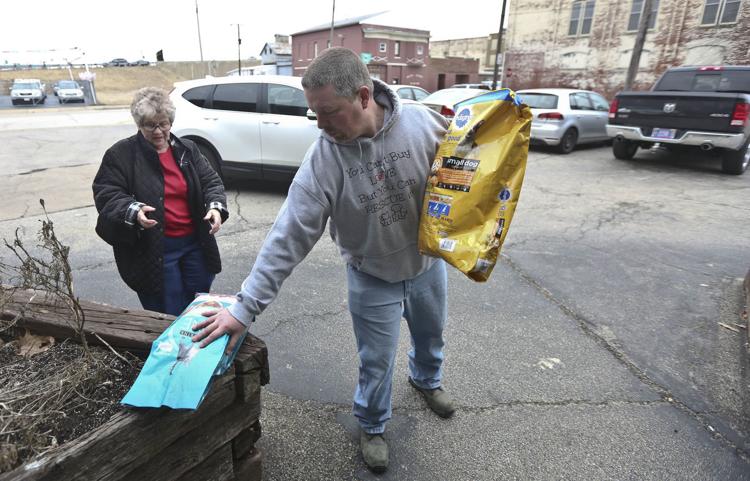 The next distribution event will be from 2 to 4 p.m. Thursday, Feb. 21, at 801 N. Water St. in Decatur. The building was formerly the News Stand.
Matthew Schmahl, New Hope Animal Shelter Board of Directors president, said the plan is simple: "To help out the community with the animals as well as the owners."
The shelter said the pet food bank is for low-income families who struggle with much but still care for their pets.
"But we don't require any proof that they are (low income)," Schmahl said. "If they are a working family that needs help as well, we're not going to turn them away."
The pet food bank items — including food, toys, leashes, pet clothing and kitty litter — are donated by community members, businesses and the Macon County Animal Control and Care Center. "We get anything you could think of for your animal," Schmahl said.
The staff recommends owners not bring their pets with them to the Pet Food Bank due to the limited building space.
Families are given a half-price discount on all items, Schmahl said, and proceeds go toward New Hope Animal Shelter and Northeast Community Fund.
If anyone wishes to donate to the shelter's Pet Food Bank, they are encouraged to drop off items at 2026 Dagmar Place in Decatur.
"We can't man this place all the time," said Suzi Morrow, secretary and board member. "In this weather we don't really want to."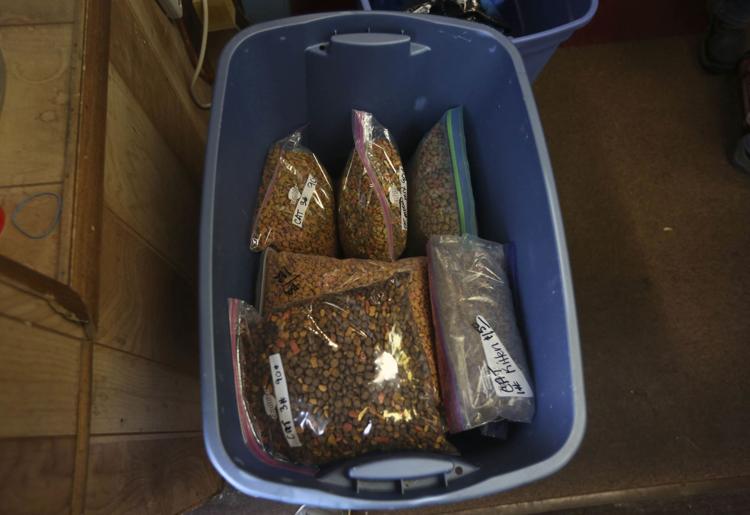 Contact information should be left with the donations. "We like to know who is it coming from," Morrow said. "We just want to thank them."
New Hope Animal Shelter fundraisers include a game night called Bets For Pets on March 16 at the Masonic Temple, Plants 4 Pets Plant Sale during the Richland Community College Saturday Markets starting in June and Artisans for Animals, an arts and crafts festival on May 4 at the Decatur Club.
Although organizers have been able to spread the word about the Pet Food Bank through various events, other animal lovers have learned about it through the grapevine.
Lana Hoey of Decatur wanted to help after learning about the food bank from Morrow. Hoey recently donated food to the Pet Food Bank. She has a family of feathered and furry friends in her house as well as on her farm. She feeds cats, dogs and chickens, but the wild squirrels, raccoons and birds are also helped.
"I'm an animal lover," Hoey said. "But so many are mistreated. Not because people are mean, but because they didn't know what they were getting in to."
The goal of New Hope Animal Shelter was to take over where Homeward Bound left off. Homeward Bound closed in 2016, leaving a gap for animal and pet assistance in the community.
"We tried to look at what the community needed and tailored what we are doing to that," Schmahl said.
New Hope Animal Shelter was established as a nonprofit organization to provide no-kill animal rescue and shelter in Macon County, Schmahl said. Future plans include community outreach such as affordable spay/neuter programs, education and health care, as well as building up the Pet Food Bank.
The ultimate goal is to provide a rescue hub for the area. The center will focus on rescue and foster programs, as well as support areas for veterinarian care, meet-and-greets and temporary shelter.
Hoey said she makes sure she is able to donate good, healthy food for all families to feed their pets.
"I now have the third Thursday of the month set to donate things," Hoey said.
During the previous Pet Food Bank day, the response from families was positive, Schmahl said.
"Pretty much everything we had we sold," Schmahl said. "We had very little left at the end of the day."
---
HSHS St. Mary's Hospital hosts Blessing of the Animals service
Threewit_Sheryol 10.4.18.jpg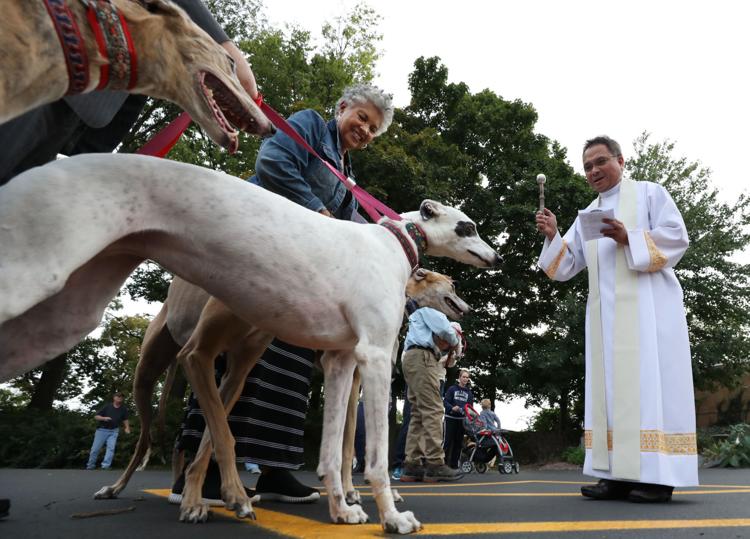 Baum_Ruthie 10.4.18.jpg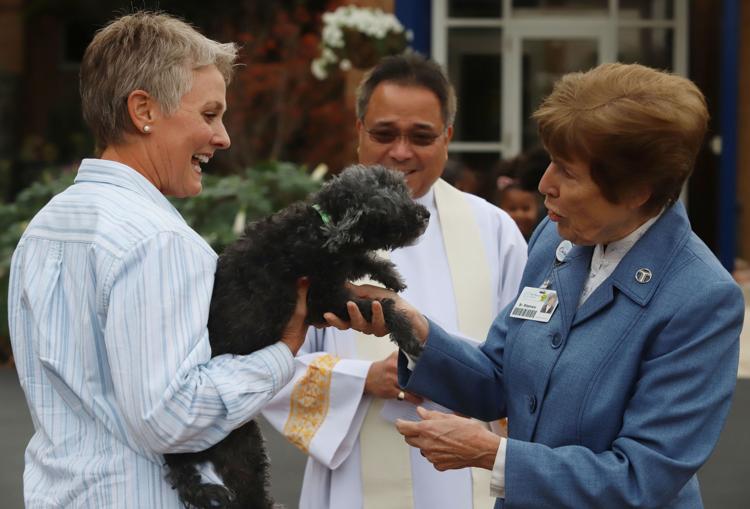 Blessing of the Animals 1 10.4.18.jpg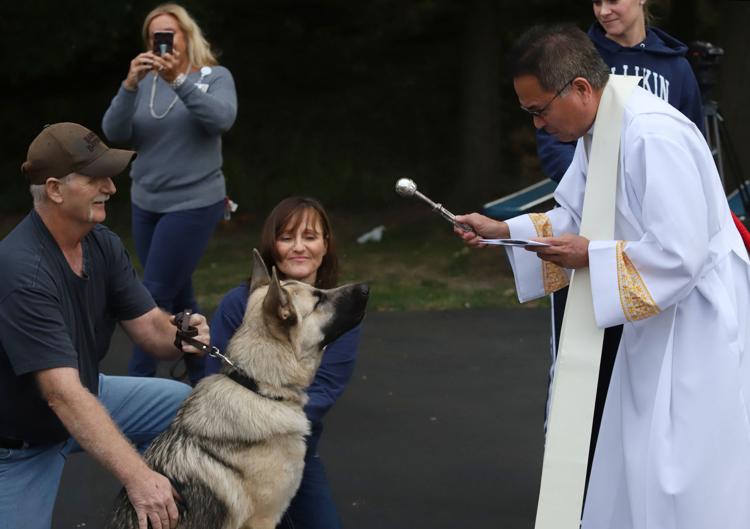 Blessing of the Animals 2 10.4.18.jpg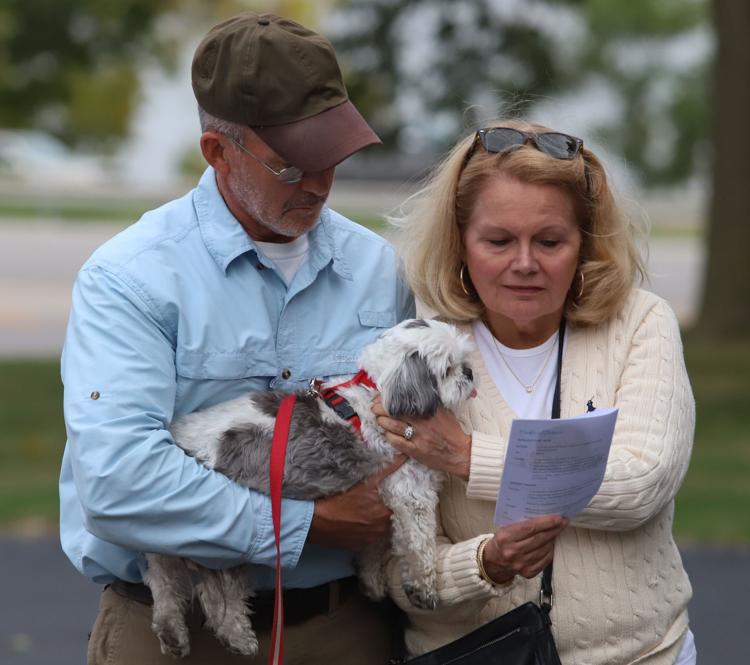 Blessing of the Animals 3 10.4.18.jpg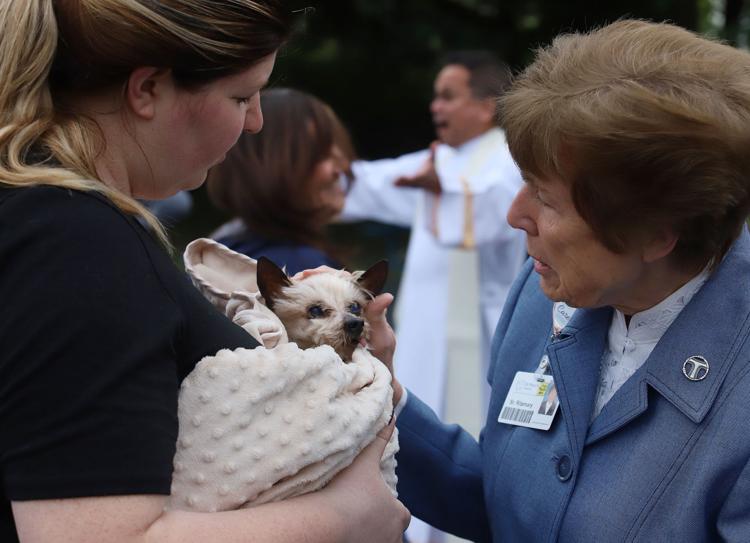 Blessing of the Animals 4 10.4.18.jpg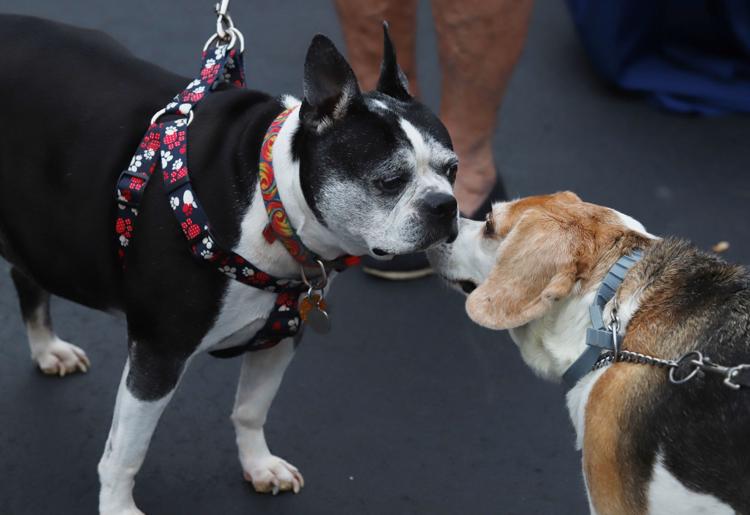 Blessing of the Animals 5 10.4.18.jpg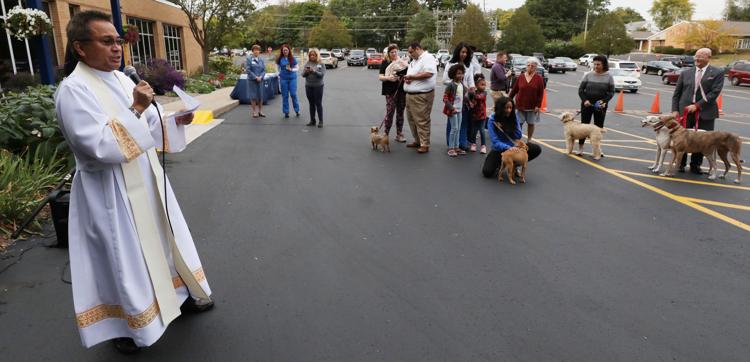 Blessing of the Animals 6 10.4.18.jpg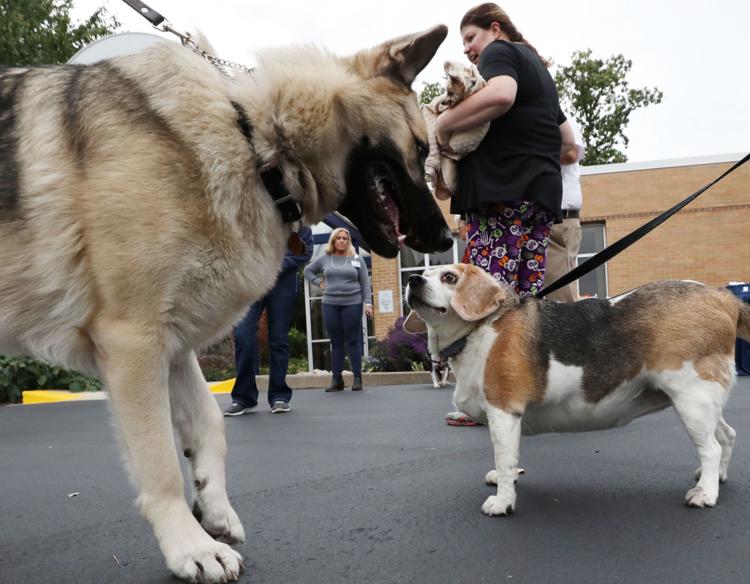 Blessing of the Animals 7 10.4.18.jpg
Blessing of the Animals 8 10.4.18.jpg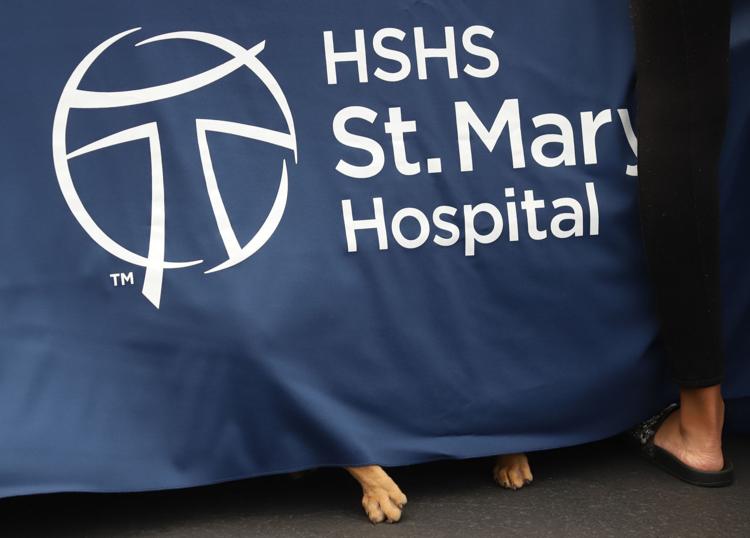 Blessing of the Animals 9 10.4.18.jpg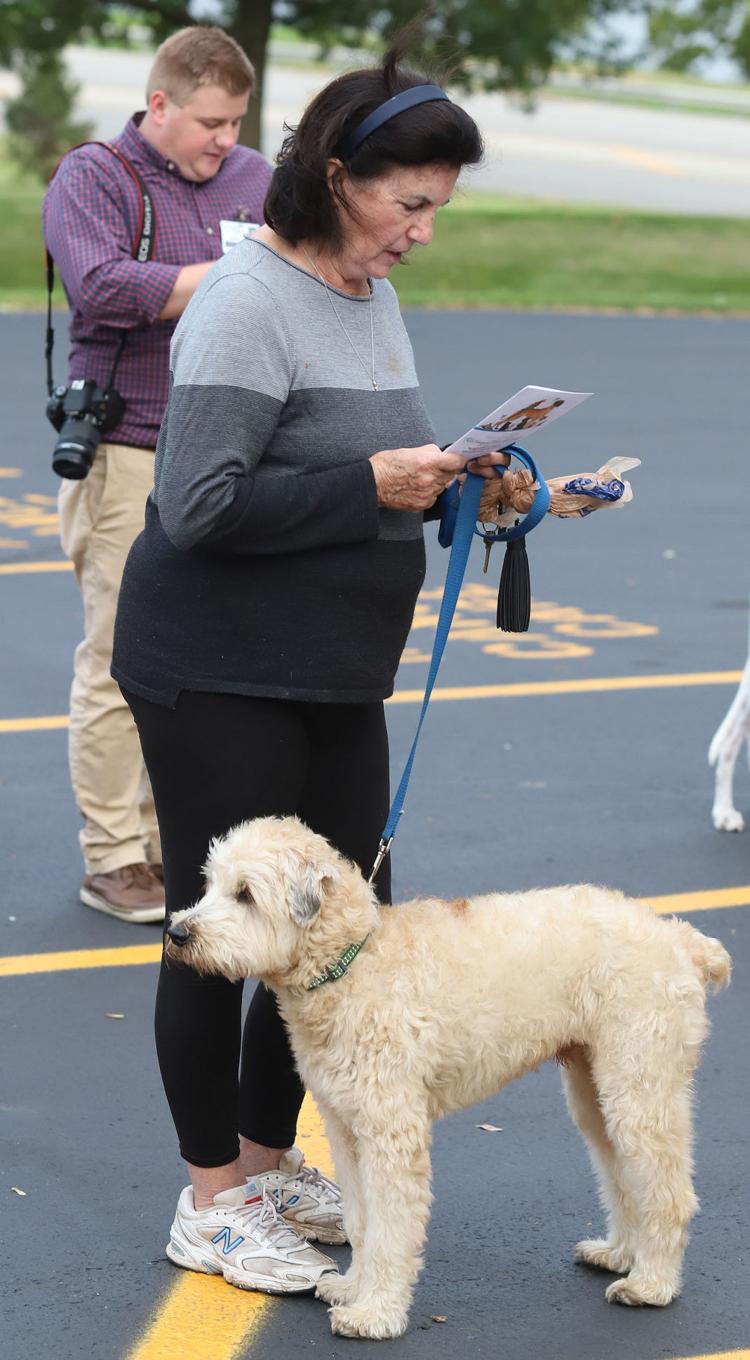 Blessing of the Animals 10 10.4.18.jpg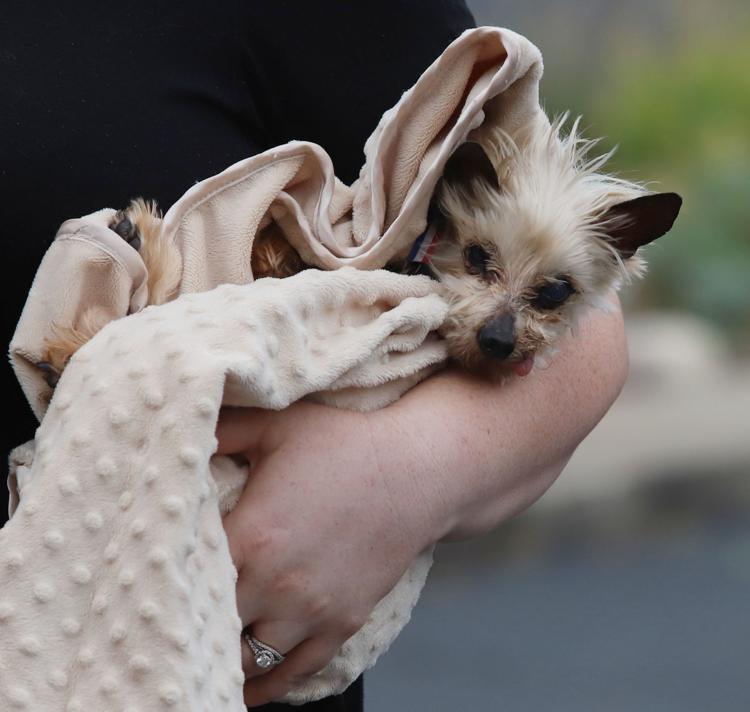 Blessing of the Animals 11 10.4.18.jpg