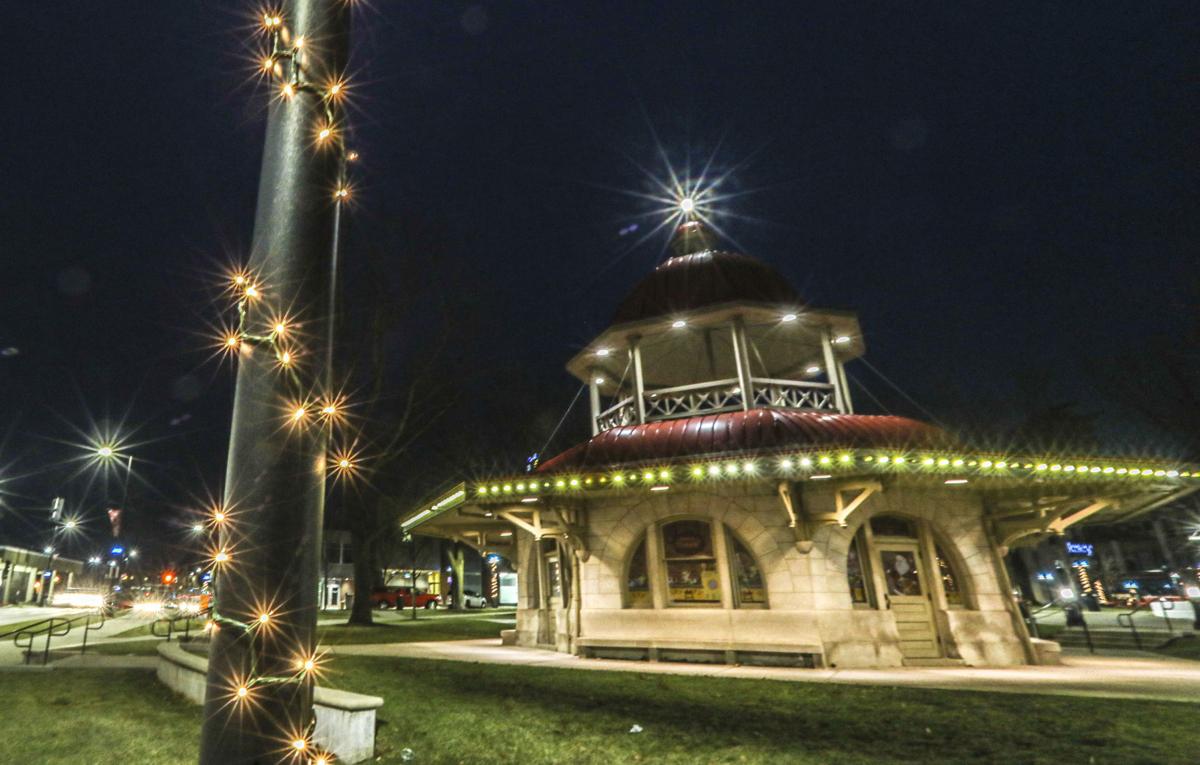 DECATUR — City leaders are hoping new management will spur revitalization of the Transfer House, the official symbol of Decatur that has sat empty in Central Park for more than a decade. 
The Decatur City Council on Monday will consider a funding agreement with the Decatur Area Convention and Visitors Bureau that includes oversight of the Transfer House as one of the agency's duties. The bureau would agree to raise money for interior and exterior improvements, which would allow it to be used as an event headquarters for festivals and activities in Central Park. 
"This will make Central Park a more desirable location for all kinds of events the council is hoping to attract to downtown Decatur," City Manager Scot Wrighton wrote in a memo to the council, "and the DACVB will help market this addition seamlessly, since they will manage building use."
The city would retain ownership and "final control" over the historic structure, Wrighton wrote. 
In exchange, the city would pay the bureau $250,000 annually for three years. Money would come from the city's hotel/motel tax, proceeds of which have also been used to support the agency in the past. 
Wrighton said the city and agency have never had a formal agreement before, though the bureau has performed various tasks for the city. The agency works to promote and coordinate events that bring visitors to town, which entails working with local businesses, maintaining a comprehensive web calendar, providing reports to the city manager and creating an annual visitor's guide. 
The Transfer House has been empty since its last occupant, the now-defunct Downtown Decatur Council, moved out in 2005, citing deteriorated conditions and a mouse infestation. 
It was built in 1896 in Lincoln Square at Main and Main streets, and was an important transportation hub. Passengers used the structure, designed by William W. Boyington, as they waited for streetcars and later, buses. 
The structure also served as a gathering place and served as the backdrop for several historical events, including a visit from President Howard Taft in 1911 and Decatur's celebration at the end of World War II. 
The 150-ton structure was moved to Central Park in 1962. It was named the city's official symbol in 2001 and was added to the National Register of Historic Places the following year.
The city in 2007 spent roughly $500,000 to restore the exterior of the structure, including work on the roof, ornamental spire, windows, doors, stone masonry, stone benches and exterior lighting. However, officials have said significant work remains, especially on the interior. 
---
7 facts about Decatur's Transfer House
Contact Allison Petty at (217) 421-6986. Follow her on Twitter: @allison0512
Get local news delivered to your inbox!
Subscribe to our Daily Headlines newsletter.