DECATUR — Tavona Rice is hosting Thanksgiving at her house for the first time this year. She was excited to do it but needed some help with the turkey and other fixings from the Northeast Community Fund, where she also goes once a month to supplement her groceries. 
"It's what I need," she said. "It helps out a lot."
The Northeast Community Fund, which provides food, clothing and other services for low-income residents, is a partner agency of the United Way of Decatur & Mid-Illinois, but it does not receive funding from the agency. 
To make more stories like this possible, the United Way will follow a new community-centered approach as it designates funds for community programs. Executive Director Debbie Bogle said the adjusted plan will help the people who support United Way, whom they call investors, see results.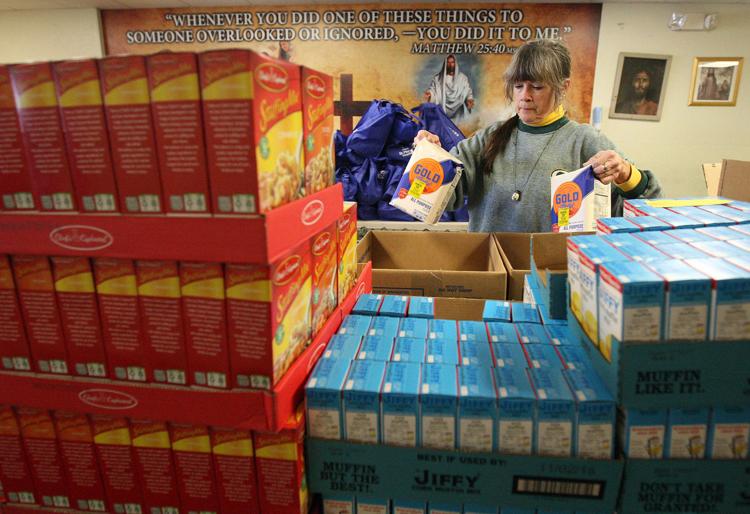 Every six years, the United Way does a community needs assessment, Bogle said, but in 2014 the assessment dug deeper into the community and data to assess effectiveness. Community leaders, businesses, educators and social service providers helped decide the biggest needs to be included in the common community approach, Bogle said.
"This is not United Way saying what we think; this is the entire community saying what we know," she said.
The new model, developed over three years, lays out more in-depth, concrete objectives and goals for programs. Bogle said the plan is to ensure the money United Way donates helps the community work toward the overall goal of a self-sufficient population. The new approach identifies areas that prevent the community from reaching that goal, she said.
"Everything should be pushing toward changing an individual's condition in life," said James Keith, director of community impact. "Start moving people out of crisis into another level of self-sufficiency."
The former process included vision areas for the community but with very broad goals and without the specifics the new process seeks to address, Keith said.
The new process is also aimed at changing the mindset from giving to charity to making an investment, Bogle said.
youth education
adult education and training
health
safety
inform
Each category has objectives and outcomes that, Bogle said, they hope will help the community achieve specific goals.
The five lines of effort impact each other, and the categories can be fluid, Keith said. For instance, bad health will impact education, and if someone isn't safe then they may not do well in a job or have good health.
Some goals for youth education include increased preschool access/attendance rates, increased graduation rates, increased college readiness scores, decreased unemployment rates for ages 17 to 25 and increased college degree (associate and bachelor's) completion. These goals overlap with the adult education and training line of effort.
For the health line of effort, the goals are decreasing chronic disease, obesity, mortality, teen pregnancy, sexually transmitted infections, suicides, overdoses, alcohol poisoning, arrests and incarcerations.
The goals for safety include increasing convictions of abuse/trauma and violent crime offenders, decreasing repeat victimization and offender recidivism, and minimizing loss of possessions due to disasters.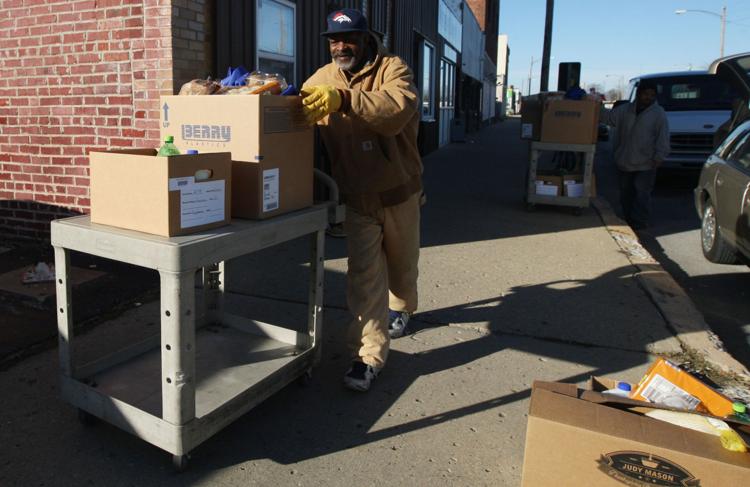 Increasing social service program use and awareness and increasing community investment in the these programs is the inform portion.
Those who support the United Way want to see observable outcomes, Keith said. It is important to have data that shows the lines of efforts and the programs being supported are working for the community, he said, and if they aren't, then they will change their approach.
"This truly is a community development effort, which I don't know if we've had before," Keith said.
Editor's note: This story has been updated to reflect that the Northeast Community Fund is a partner of the United Way of Decatur & Mid-Illinois but does not receive funding. Executive Director Debbie Bogle's name was corrected in one instance as well. 
Get local news delivered to your inbox!
Subscribe to our Daily Headlines newsletter.