DECATUR — It may have looked a lot like Christmas on Monday, thanks to an out-of-season snowfall, but the National Weather Service in Lincoln said Macon County residents shouldn't expect more of the same today.
Meteorologist Dan Smith said the weather system that brought the snow has passed through the area. However, he said the front brought with it below-average temperatures that are expected to hang around. 
"It's just going to be cold," he said. "Fifty-four (degrees) is a normal high for today," he said. "It's going to be awhile before we'll see that again."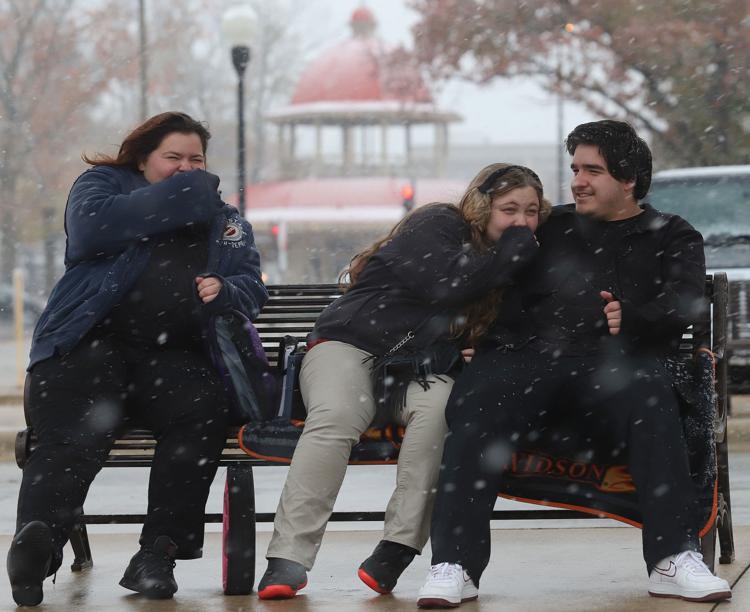 The weather service issued a hazardous weather outlook calling for unseasonably cold wind chill values in the single digits over night and returning late tonight and early Wednesday morning. 
Christian, DeWitt, Douglas, Logan, Macon, Moultrie, Piatt, Sangamon and Shelby counties are among those in the outlook. 
Not much of Monday's snowfall accumulated in Macon County, while it did make for some white scenery as it settled on trees and colder surfaces. First responders and city road crews remained on guard due to a risk of slippery road conditions developing overnight.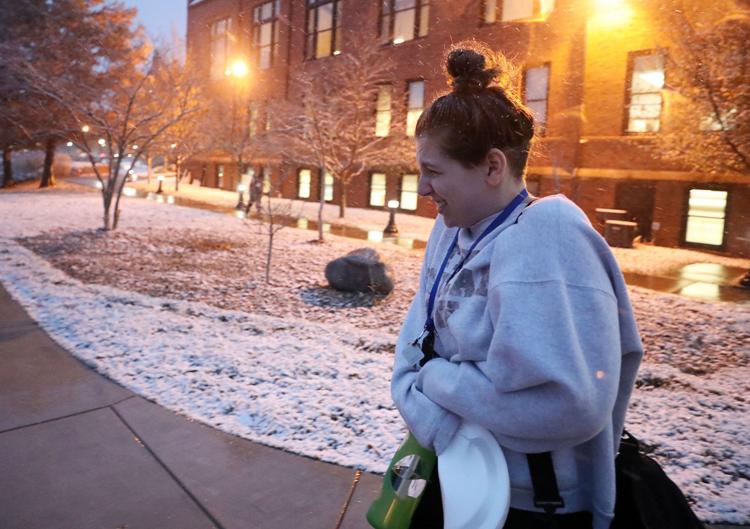 "When it starts getting dark, anything falling can stick around on pavement," Smith said. "It can get pretty slick on lesser traveled roads. We're not expecting a lot (of snow), but a half inch can cause problems."
Decatur police and the Macon County Sheriff's Office said no major collisions or traffic issues had been caused by the snow as of Monday evening. 
Daniel Mendenall, Decatur municipal services manager, said two crews were  dispatched Monday afternoon to put salt on city streets.
Bridges and overpasses were key areas the city targeted when the snowfall was at its heaviest, he said, but the trucks would respond to any area that has been reported to have slick spots. 
"If we need to be out there, we'll be out there," Mendenall said. 
Smith said that drivers on shouldn't worry too much about slick roads today. He said the sun will be out and will melt whatever ice and snow is left on the streets as the day goes on.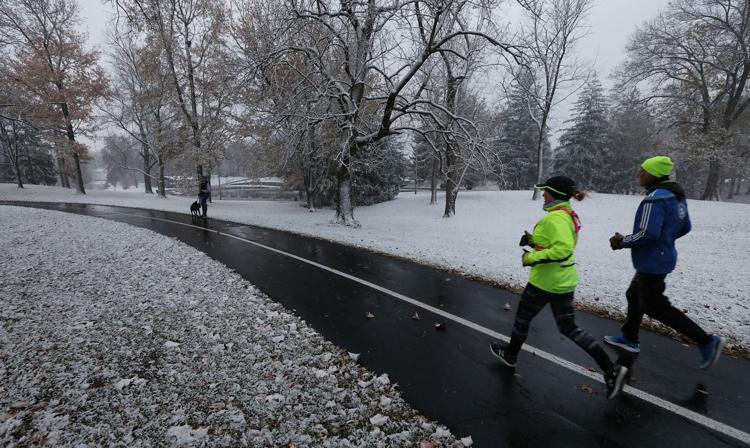 The weather service said highs of 25, 36 and 41 degrees are expected on Wednesday, Thursday and Friday, respectively.
Chances of snow that turns into rain are possible on Thursday, the weather service said. 
Fairview Park 11.12.18.jpg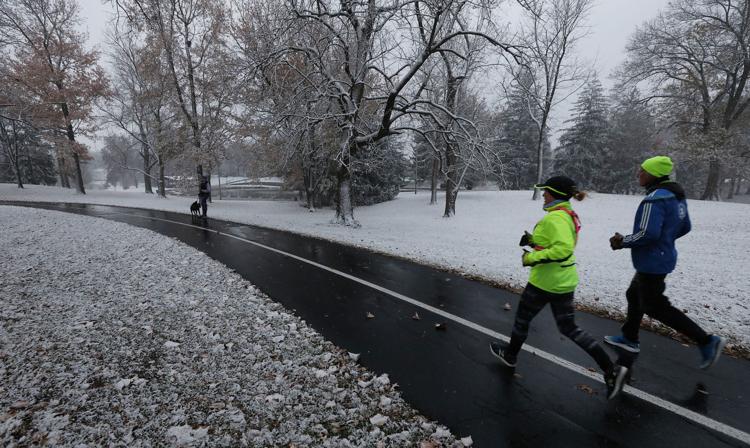 Snow Flurries 1 11.12.18.jpg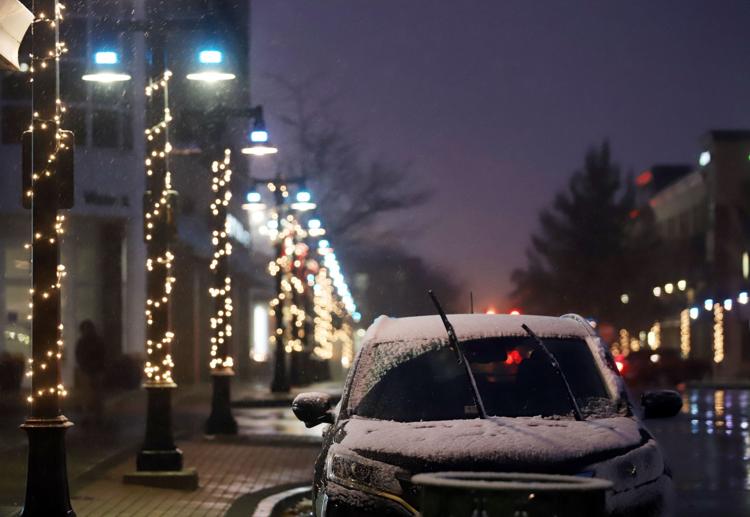 Snow Flurries 2 11.12.18.jpg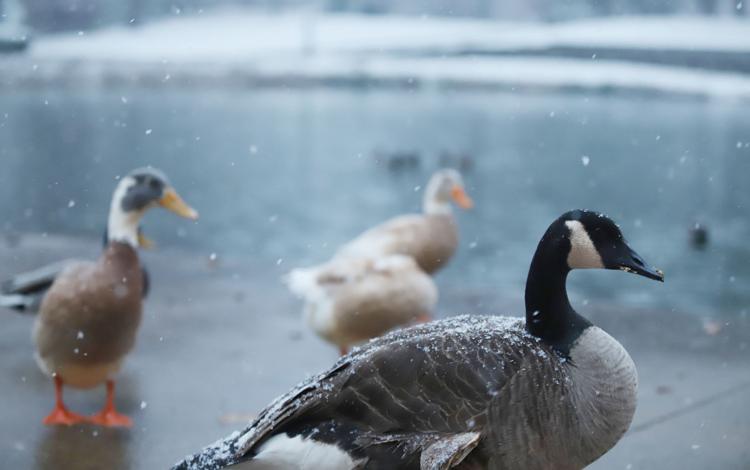 Snow Flurries 3 11.12.18.jpg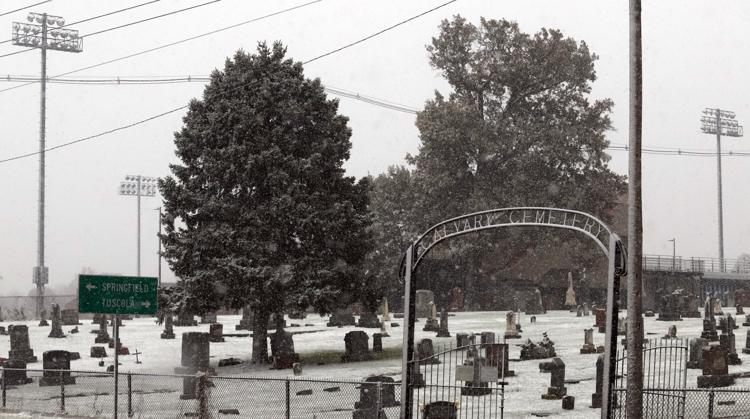 Hart_Ashlee 11.12.18.jpg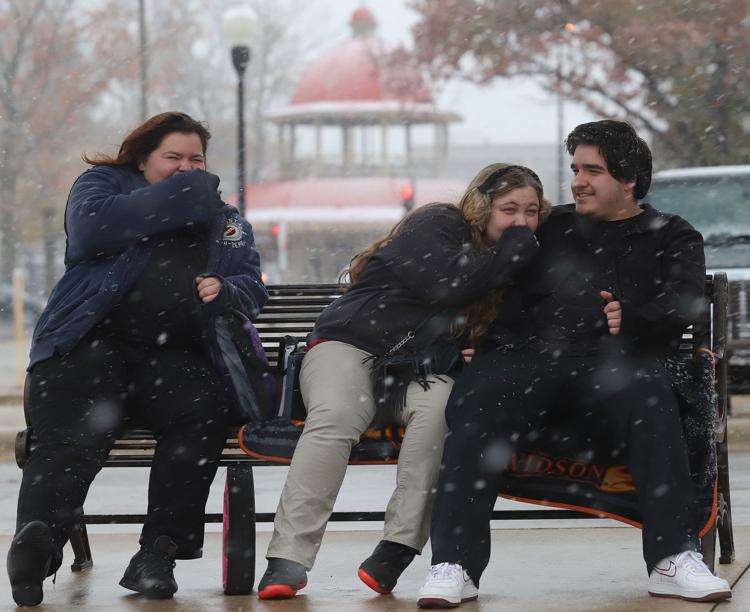 Mitchell_Kathleen 11.12.18.jpg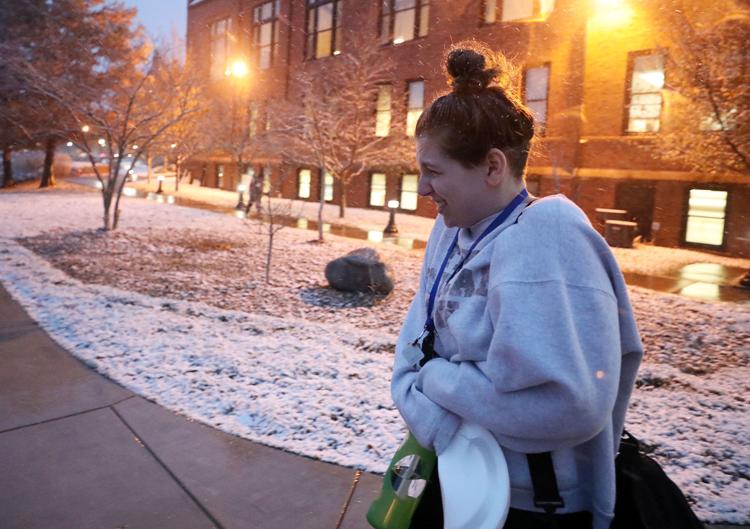 Merchant Street 11.12.18.jpg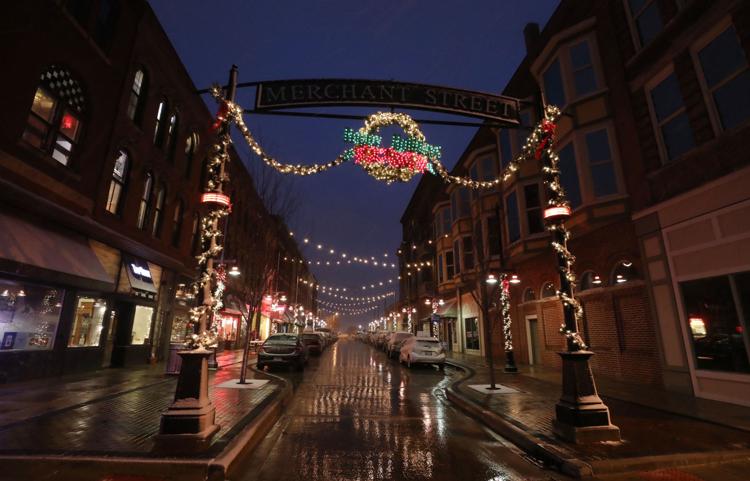 Snow Flurries 4 11.12.18.jpg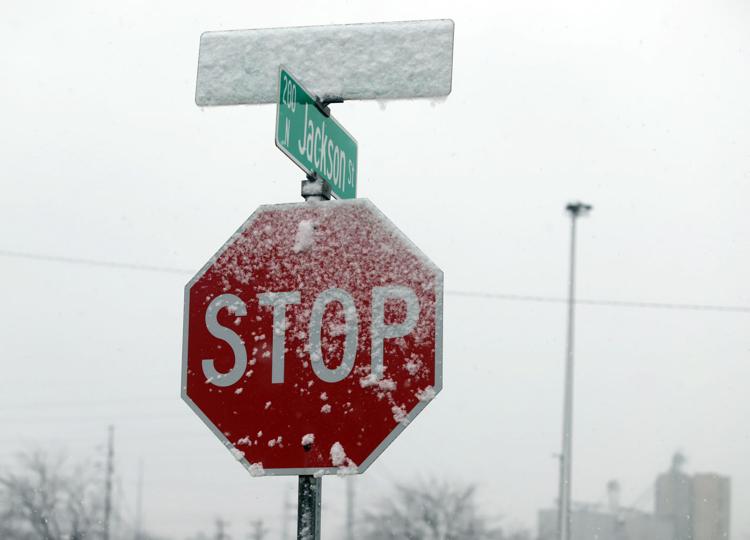 Snow Flurries 5 11.12.18.jpg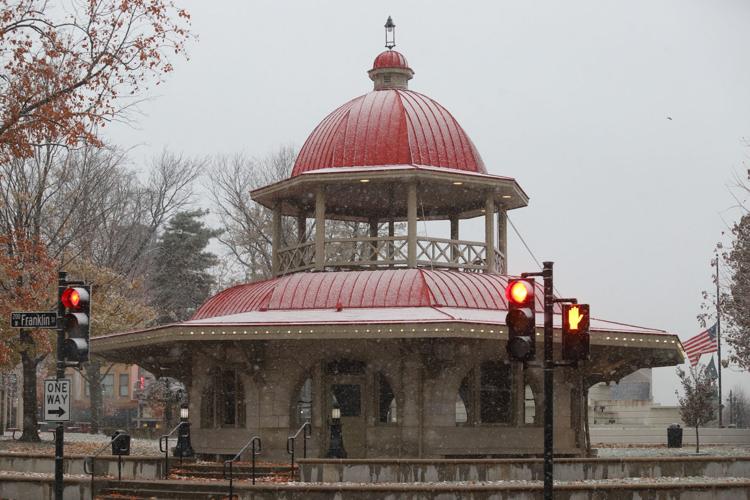 Snow Flurries 6 11.12.18.jpg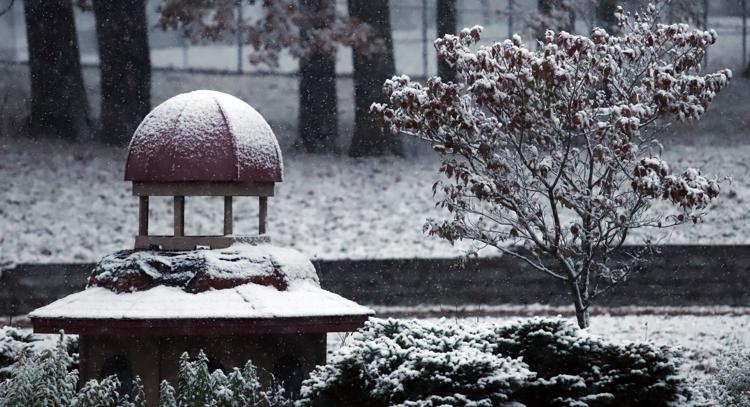 Snow Flurries 7 11.12.18.jpg
Snow Flurries 8 11.12.18.jpg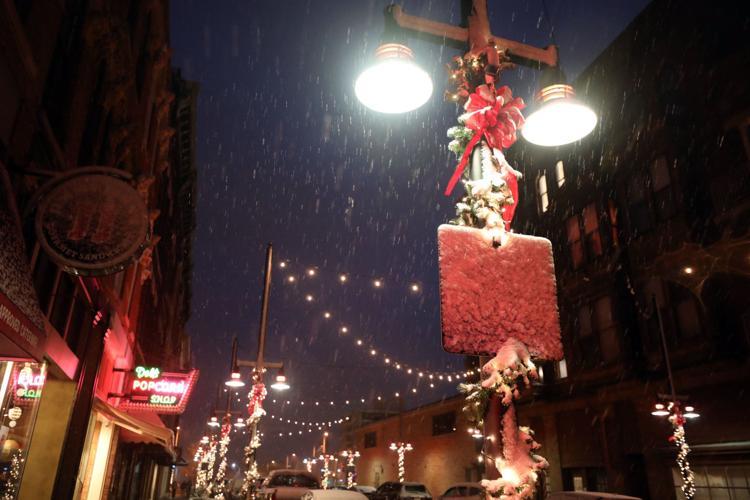 Snow Flurries 9 11.12.18.jpg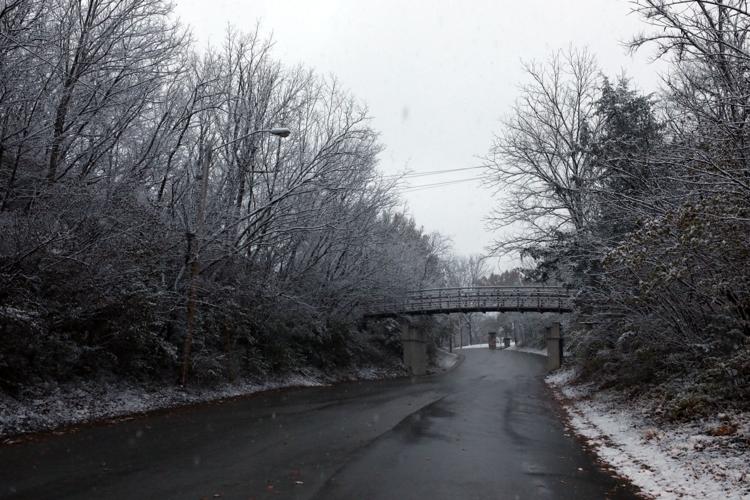 Snow Flurries 10 11.12.18.jpg